Have Questions About State Government? Join Us in Cressona!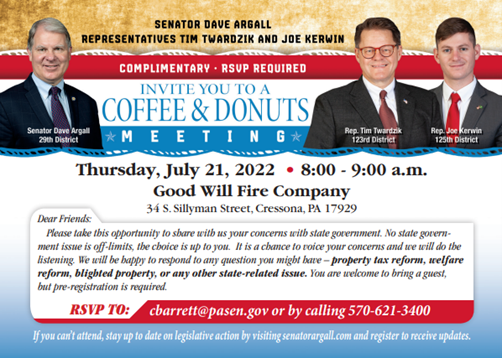 Rep. Tim Twardzik, Rep. Joe Kerwin and I will be hosting a Coffee & Donuts Meeting on Thursday, July 21 from 8:00 a.m. – 9:00 a.m. at the Good Will Fire Company in Cressona.
We will be happy to answer ANY question you may have on ANY state-related issue or concern.
RSVP to cbarrett@pasen.gov or by calling 570-621-3400.