Governor Wolf's New Restaurant & Bar Order Hurt Schuylkill & Berks County Employees
Senate Approves Bipartisan Bill for Northeastern PA
Mask Information
Governor's Prolonged Shutdown Devastated Pennsylvania Employees
Help for Renters & Homeowners
New Playground in Minersville
COVID-19 Update: Schuylkill & Berks
New Argall Report: COVID-19 and the Economy of NEPA and SEPA
---
Coronavirus Emergency Order Day 121
Governor Wolf's New Restaurant & Bar Order Hurt Schuylkill & Berks County Employees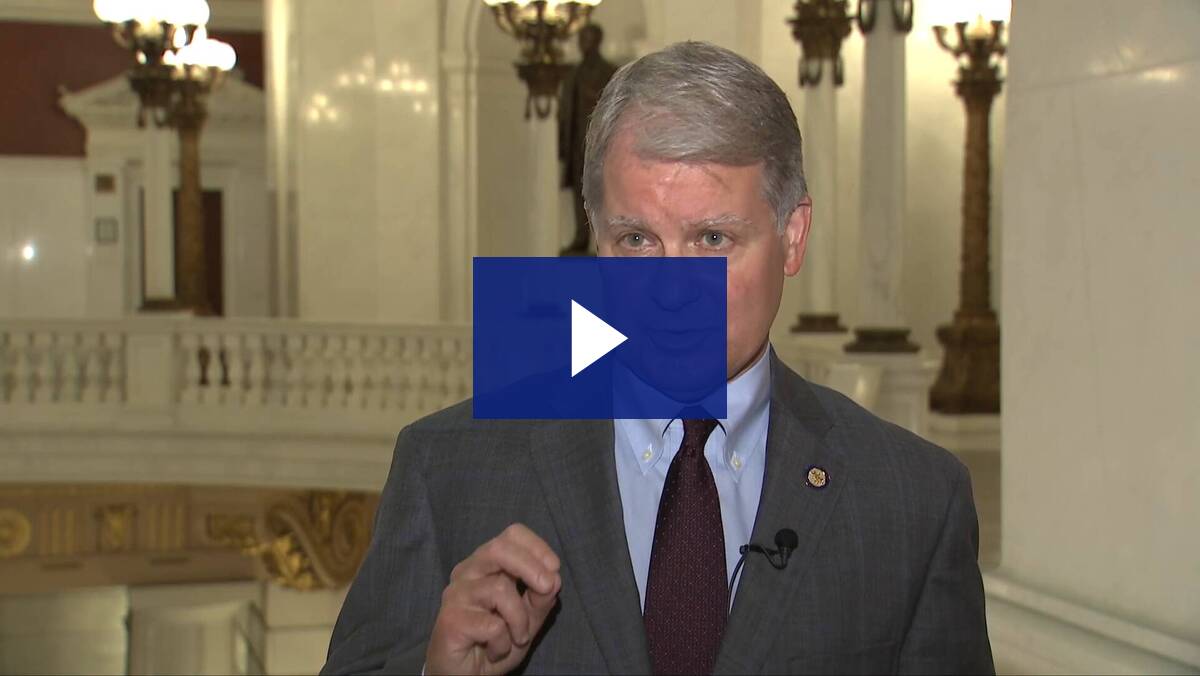 The governor doesn't understand rural Pennsylvania. We heard it firsthand during my four Policy Committee hearings in the last few weeks. Rising numbers of COVID 19 cases in Pittsburgh and Philadelphia do not mean the governor should hurt restaurant and bar employees in Sinking Spring, Womelsdorf and Shenandoah.
This further ruling by the governor—who continues to act like King Tom the First, without the approval of the House, the Senate, our local governments, or the public – could be the final stake in the heart for many small business employers and thousands of employees.
Senate Approves Bipartisan Bill for Northeastern PA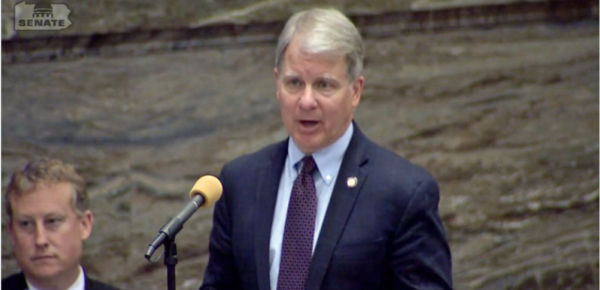 The Senate has approved bipartisan legislation to help create thousands of family-sustaining jobs.
This bill was an achievement in bipartisan collaboration to improve the economy of northeastern Pennsylvania. I commend my friend and neighbor Senator John Yudichak (I-Carbon/Luzerne), who worked tirelessly for months to reach an agreement between Republicans and Democrats, business and labor, the House, the Senate and the governor.
House Bill 732 would create the Local Resource Manufacturing Tax Credit Program to add an incentive for manufacturers to invest in Pennsylvania communities. The bill would require companies to recruit and employ local workers in Pennsylvania.
You can watch my remarks here: https://pasen.wistia.com/medias/l6ivhsgfd5
Mask Information
Governor Wolf's recent mask order has created confusion regarding when masks should be worn.
According to the Governor, masks should be worn when—
Outdoors and unable to consistently maintain a distance of 6 feet from individuals who are not members of your household.
In any indoor location where members of the public are generally permitted.
Waiting for, riding on, driving, or operating public transportation or while in a taxi, private car service or ride-sharing vehicle.
Obtaining services from the healthcare sector in setting including, but not limited to, a hospital, pharmacy, medical clinic, laboratory, physician or dental office, veterinary clinic, or blood bank.
Engaged in work, whether at the workplace or performing work off-site, when interacting in-person with any member of the public, working in any space visited by members of the public, working in any space where food is prepared or packaged for sale or distribution to others, working in or walking through common areas, or in any room or enclosed area where other people, except for members of the person's own household or residence, are present when unable to physically distance.
Exceptions to the face-covering requirements are also included in the governor's order:
Individuals who cannot wear a mask due to a medical condition, including those with respiratory issues that impede breathing, mental health condition, or disability.
Individuals for whom wearing a mask while working would create an unsafe condition in which to operate equipment or execute a task as determined by local, state, or federal regulators or workplace safety guidelines.
Individuals who would be unable to remove a mask without assistance.
Individuals who are under two years old.
Individuals who are communicating or seeking to communicate with someone who is hearing-impaired or has another disability, where the ability to see the mouth is essential for communication.
Individuals are not required to show documentation that an exception applies.
Governor's Prolonged Shutdown Devastates Pennsylvania Employees
The Senate Majority Policy Committee, which I chair, released a report that highlights a series of committee meetings held with regional employers, employees, health officials, chambers of commerce, and other concerned groups that were affected by Governor Wolf's executive order to shut down.
The series of workshops told us one thing. All of us, the House of Representatives, the Senate, and the Governor, need to work together and develop real plans to safely rebuild our economy while ensuring the health and safety of our citizens. These two goals should never have been mutually exclusive, and no one should have to choose to either potentially sacrifice their health or their livelihood.
You can read the report here: https://policy.pasenategop.com/wp-content/uploads/sites/61/2020/07/REPORT-ON-REGIONAL-ECONOMIES-OF-PENNSYLVANIA-AND-COVID-19.pdf
Help for Renters & Homeowners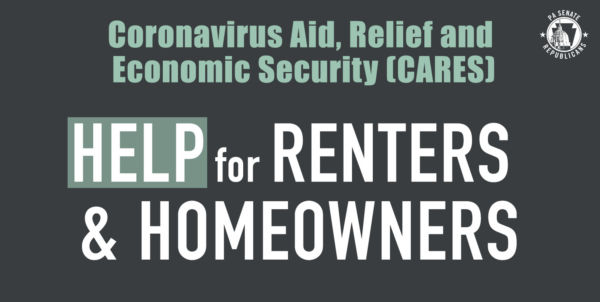 The PA Senate approved legislation directing federal funds to help renters and homeowners struggling financially due to the COVID-19 pandemic.
The Pennsylvania Housing Finance Agency is now accepting applications for this rent and mortgage assistance.
You can find details on each program, as well as eligibility requirements and applications, here: https://www.phfa.org/pacares/
New Playground in Minersville
Minersville will build Schuylkill County's first all-inclusive playground.
The non-profit "Dustin's Adventureland" will eliminate barriers for children with special needs. In order to help break down these barriers, Dustin's Adventureland raised $25,000 to build Schuylkill County's first all-inclusive playground.
The partnership between Dustin's Adventureland and Minersville Borough (with assistance from the Minersville Lions and the Minersville Little League) will build the new playground on land located between the Lions Pavilion and swimming pool at the Minersville Recreation Complex.
Read more on this story below: https://www.skooknews.com/2020/07/lease-signed-to-build-schuylkill.html
COVID-19 Update: Schuylkill & Berks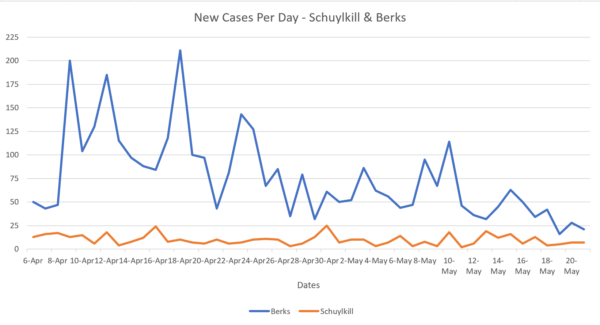 As you can see from these charts, the amount of new COVID-19 cases in Berks and Schuylkill Counties has drastically fallen and stayed low. The outstanding job done by our healthcare workers and the precautions taken by all to stop the spread have succeeded in flattening the curve.
You can find more data here.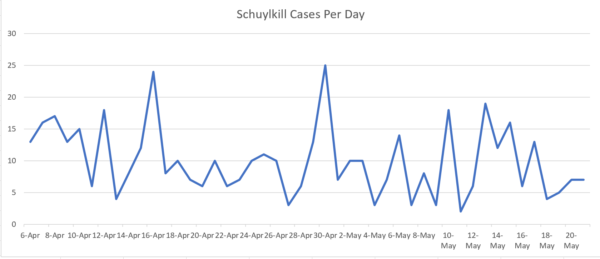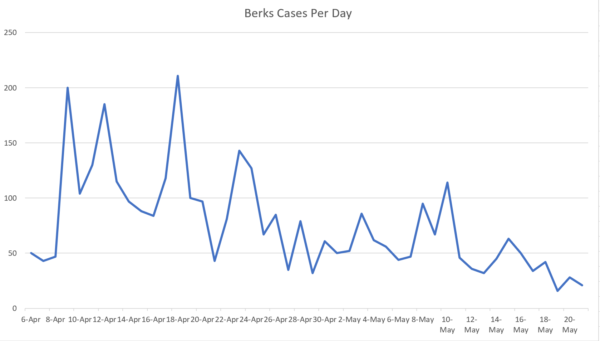 New Argall Report: COVID-19 and the Economy of NEPA and SEPA
This month's Argall Report focuses on the safe rebuilding of Pennsylvania's economy following Governor Wolf's mandated business shutdown. The program focuses on Northeastern and Southeastern Pennsylvania, including Schuylkill and Berks counties.
In order to hear directly from those who were negatively affected by the shutdown, the Senate Majority Policy Committee, which I chair, held a series of workshop discussions with regional employers, employees, health officials, chambers of commerce, and other concerned groups.
You can watch it here: https://www.senatorargall.com/2020/07/08/covid-19-and-the-economy-of-nepa-and-sepa/