Senator Doug Mastriano begins detailed review of 2020 and 2021 election processes in three Pennsylvania counties
Sinking Spring, Spring Township awarded major grants for traffic upgrades
Joe Kerwin: State Rep. AND new Captain in the Pennsylvania National Guard
Pottsville revitalization update: Alvernia Collegetowne and a new parking garage on Mahantongo Street
Celebrating Independence Day in Port Carbon and Andreas
Remembering Civil War hero Francis Stidham
Central Spring Service celebrates 80 years in business
Manufacturing company brings 65 new jobs to Berks County
This weekend: Coal Miner's Heritage Festival in Lansford
---
Senator Doug Mastriano begins detailed review of 2020 and 2021 election processes in three Pennsylvania counties
This week, Senator Doug Mastriano (R-Adams) announced that, as the chair of the Intergovernmental Operations Committee, he issued letters to Philadelphia, York, and Tioga Counties requesting information and materials to begin a comprehensive review of the 2020 General Election and the 2021 Primary. Learn more here.
Sinking Spring, Spring Township awarded major grants for traffic upgrades
Sinking Spring and Spring Township each received grants totaling almost $800,000 to support upgrades to traffic signals and other hardware to ease traffic congestion in the area. These upgrades are the latest step in the ongoing local effort to revitalize the area, which has included efforts to support local businesses and revamp infrastructure.
For many years, Representative Jim Cox and I have been seeking solutions to improve the traffic flow through these communities and I'm very pleased to see Sinking Spring and Spring Township awarded these highly competitive grants.
Read more here.
Joe Kerwin: State Rep. AND new Captain in the Pennsylvania National Guard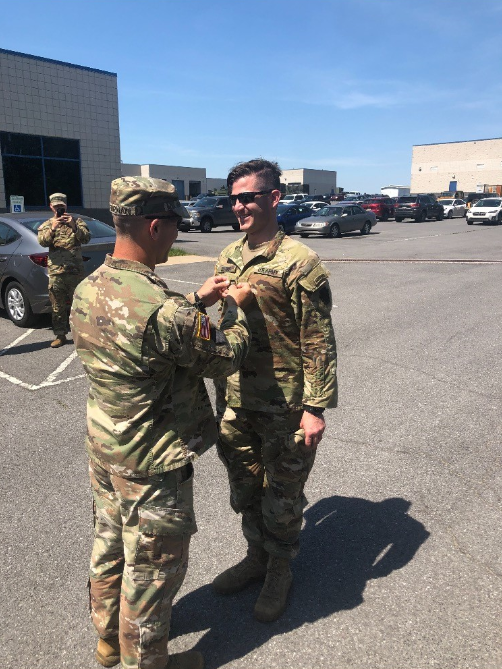 One of my Schuylkill County colleagues in the House of Representatives, Rep. Joe Kerwin, was recently promoted to Captain after serving in the Pennsylvania National Guard since 2012. Congrats Joe and thank you for your service to our country and to our mutual constituents!
Pottsville revitalization update: Alvernia Collegetowne and a new parking garage on Mahantongo Street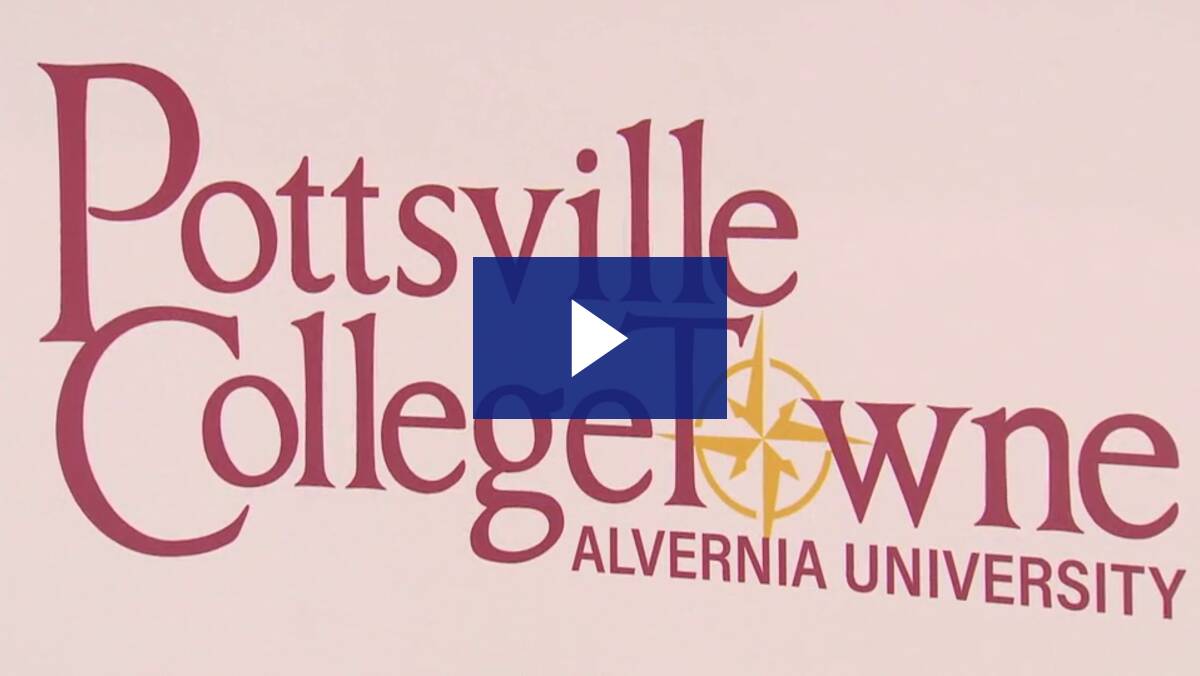 The last few days marked two milestones in the ongoing effort to breathe new life into Pottsville.
Alvernia University, whose primary campus is located in Reading, is making Pottsville the home for a new campus. This will be the second "CollegeTowne" campus tied to Alvernia and will serve as a business incubator for students and budding entrepreneurs.
The campus is located at the site of the former Giant supermarket in downtown Pottsville. There is no doubt that this major investment in the city will boost the ongoing revitalization efforts in Schuylkill County's largest community. Watch my remarks at a press conference about this new project above.
Last week also marked the ribbon cutting ceremony for the new parking garage on Mahantongo Street in downtown Pottsville. This new parking will support both local residents and tourists and would not have been possible without private citizens and city, state, and federal officials working together in a bipartisan partnership. Special thanks to Dick Yuengling for his generosity in funding a major portion of this project, as well as U.S. Congressman Dan Meuser and the USDA. Read more here.
Celebrating Independence Day in Port Carbon and Andreas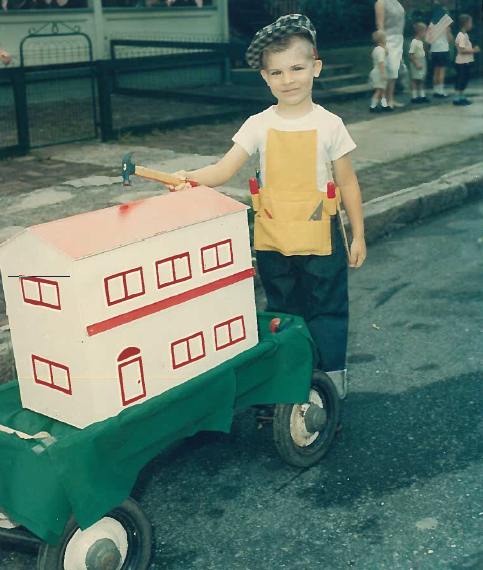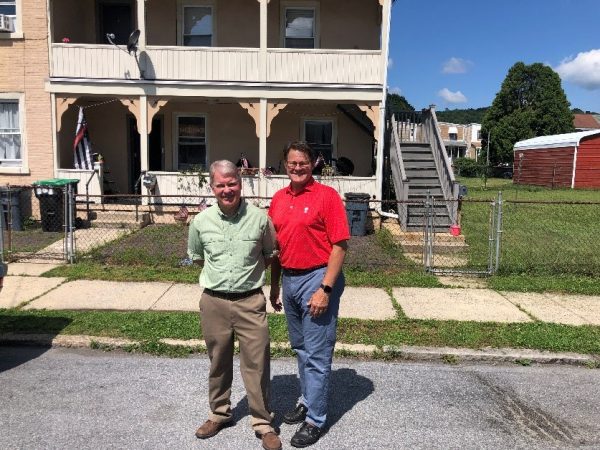 In celebration of Independence Day, Rep. Tim Twardzik (R-Schuylkill) and I rode in Tim's very unique miniature fire truck in the annual Port Carbon parade. It's always a pleasure participating in this longstanding Schuylkill County tradition. As noted in the above photos, Rep. Twardzik and I "reenacted" the same photo my parents took in front of the apartment where I lived as a young boy in the 1960s!
I also had the chance to speak at the dedication for a new, 65-foot flagpole at the Andreas Sporting Club, along with Rep. Jerry Knowles (R-Berks/Schuylkill/Carbon) and Rep. Doyle Heffley (R-Carbon). The flagpole is just the beginning of a larger project to create a memorial to honor local service members. Read more here.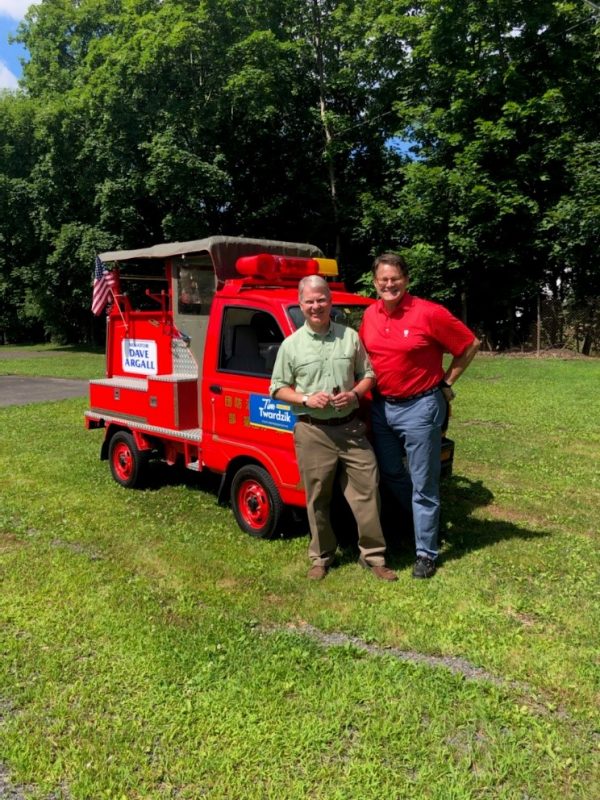 Remembering Civil War hero Francis Stidham
In honor of Independence Day, watch this video from Tamaqua Remembers recounting the life and sacrifice of Tamaqua resident Francis Stidham during the Civil War. Stidham fought in some of the bloodiest battles in the Civil War, including Antietam and Spotsylvania. Francis was killed in action in 1864 at the age of 22.
Central Spring Service celebrates 80 years in business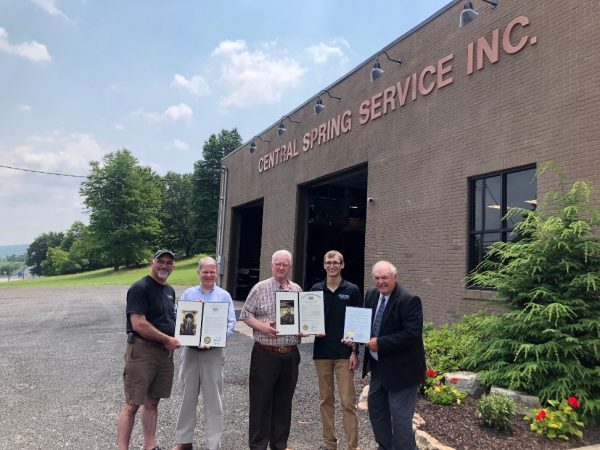 This week, Rep. Jerry Knowles, Commissioner Boots Hetherington and I presented the Central Spring Service, which repairs truck suspensions, with a citation commemorating their 80th year in business. This pillar of the Tamaqua area business community has been operated by four generations of the Tite family. Congratulations on this accomplishment!
Manufacturing company brings 65 new jobs to Berks County
This week, Materion Corporation, which manufactures advanced engineered materials, announced that they will open a new facility in Perry Township that will support at least 65 new full-time jobs. I would like to echo the words of Berks County Commissioner Christian Leinbach: "We are thrilled with their decision to expand here in Berks County and appreciate the support from the commonwealth."
Learn more here.
This weekend: Coal Miner's Heritage Festival in Lansford
This Sunday, the fourteenth annual Coal Miner's Heritage Festival will be held at the No. 9 Coal Mine and Museum in Lansford from 10-5. The event celebrates the history, food, music, crafts, and traditions of Pennsylvania's anthracite coal region. Visit to learn more about the heritage of the area as well as to check out the wide variety of coal region themed crafts and foods that will be available to purchase! Learn more here.