Governor Wolf's Vetoes Require Constitutional Amendments
New State Budget Invests in Boosting School Safety
Zuckerbucks Banned in Pennsylvania
Local Organizations Support Ukraine
Preventing More Mistakes at the Department of State
Focus: Carbon County
Saturday, July 8: Yuengling Stars & Stripes Summer Celebration in Pottsville
Increased Penalties for Hiring Unauthorized Workers Approved by Senate
---
Governor Wolf's Vetoes Require Constitutional Amendments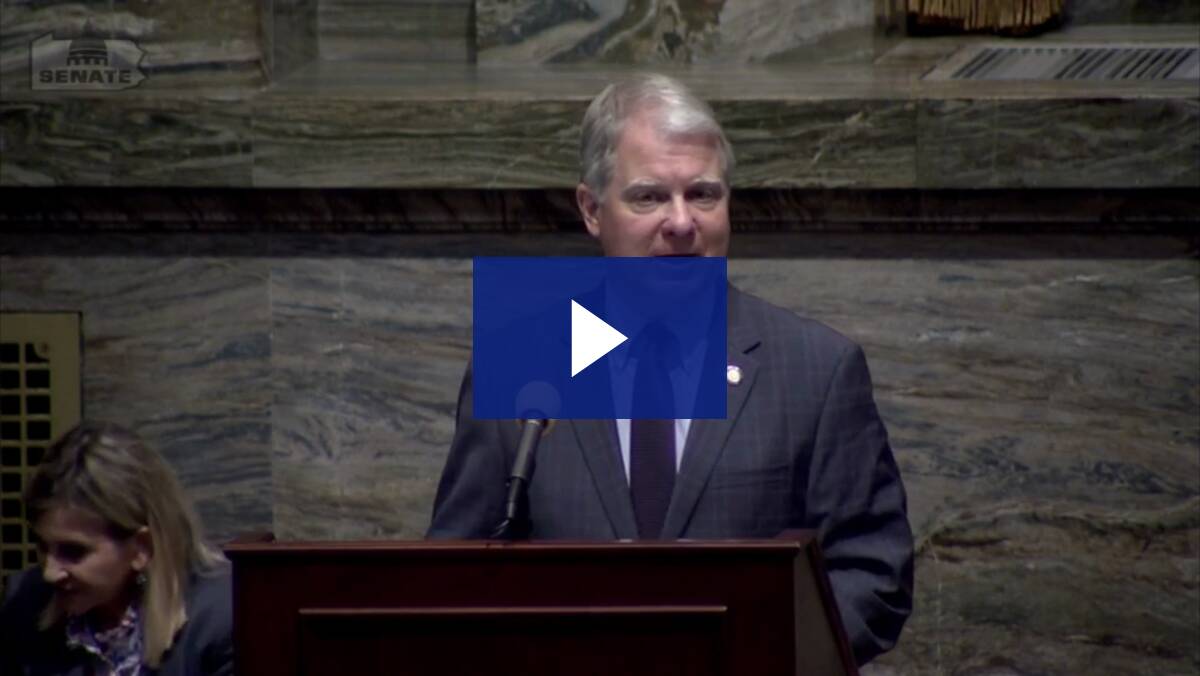 My bill to give the people of Pennsylvania the chance to decide several amendments to the Pennsylvania Constitution, including requiring the use of identification at the polls, authorizing audits of elections, and limiting the governor's power to act without the approval of the House and the Senate, was approved by the General Assembly.
Governor Wolf has vetoed 59 bills, more than any governor since the 1970's. Amending the Pennsylvania Constitution would not be necessary if he worked with the General Assembly in a bipartisan manner like previous governors.
New State Budget Invests in Boosting School Safety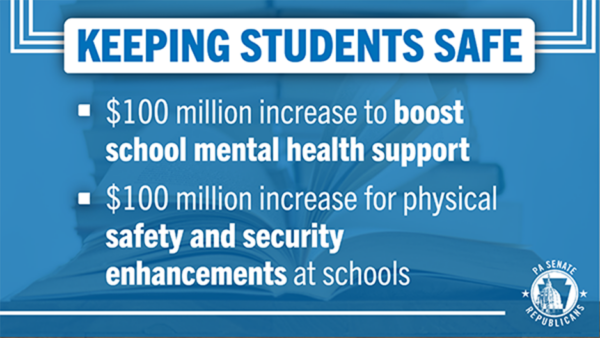 The 2022-23 state budget recently approved by the General Assembly increases statewide spending on mental health support and physical safety and security enhancements by $100 million each.
I'm thankful this critical funding is coming to our local communities to protect our students. Just a few years ago, Governor Wolf proposed providing $0 for school safety measures. We've shown him just how important these dollars are.
The budget also invests over $2 billion in the rainy-day fund to protect against hard economic times, increases funding for the property tax rent rebate program by 70%, funds an extra $175 million to fix our roads and bridges, and invests $125 million in a new program to fix blighted homes.
Watch my full comments on the budget below.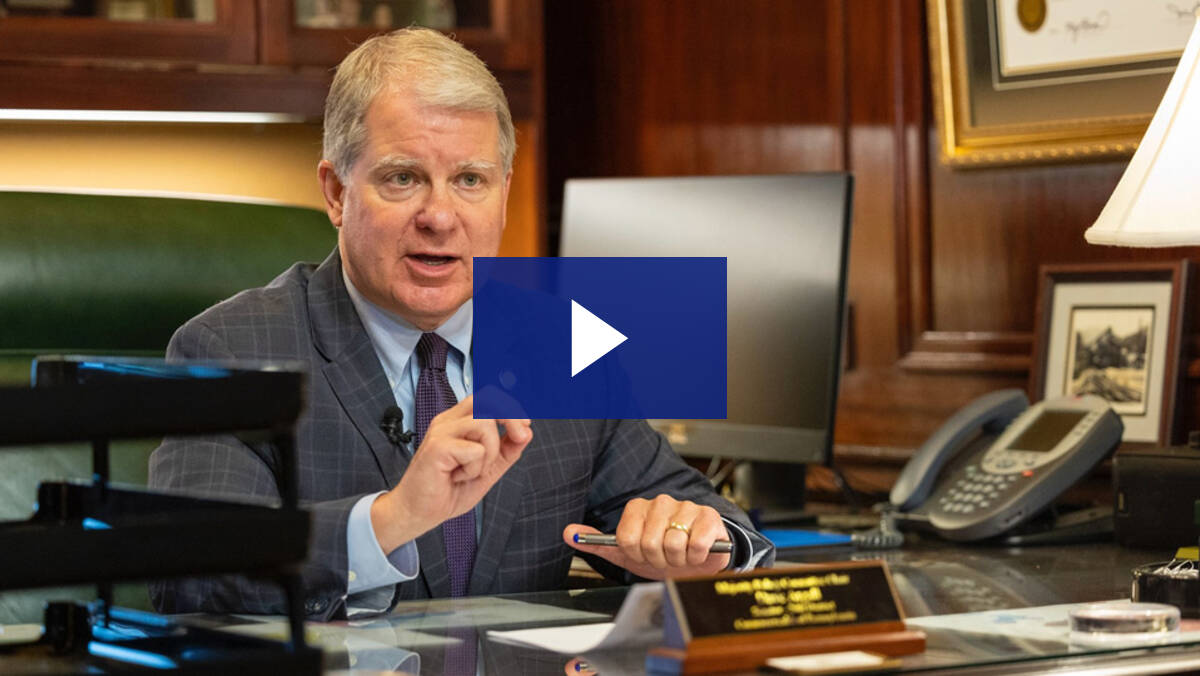 Zuckerbucks Banned in Pennsylvania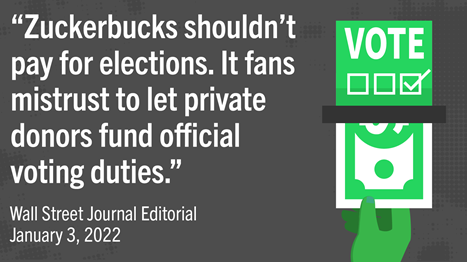 The Senate voted 46 to 4 to send a bill to the governor I have strongly supported to ban the use of private funding, or Zuckerbucks, for election administration. In 2020, dark money grants were funneled to select counties with little transparency, raising the specter of outside groups attempting to influence election results.
Some counties received millions, while other counties received ZERO. The approval of this bill strengthens the integrity of our elections.
Read an op-ed I wrote on this topic here.
Local Organizations Support Ukraine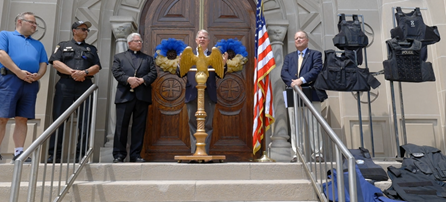 Last Friday, I joined Shenandoah Mayor Andrew Szczyglak at St. Michael's Ukrainian Greek Catholic Church to announce a donation of 37 armored vests for the people of Ukraine as they continue their battle against Russian war criminals.
This is a genuine good deed. Thanks to Attorney Michael J. O'Connor and his team for leading the effort to obtain the vests. Watch my full remarks here.
In a separate effort, dedicated volunteers in the Hazleton area have collected over 50 tons of food, medical supplies, and hygiene products to support the people of Ukraine currently suffering due the horrific invasion of their country by Russia.
Donations can be sent to the Hazleton Heights Fire Company, 525 E. Broad St., Hazleton, PA 18201, with the designation "Ukraine relief."
Preventing More Mistakes at the Department of State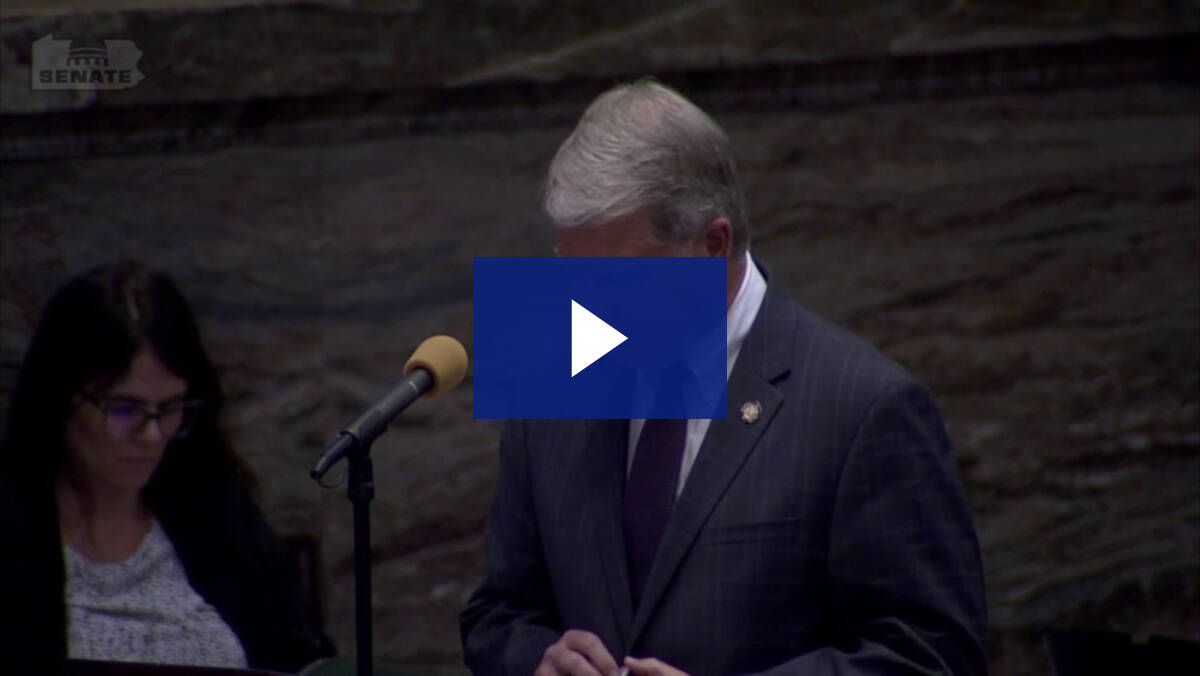 We need to ensure that the impactful process of amending the Pennsylvania Constitution cannot be derailed by awful mistakes.
An error by the Department of State delayed a bipartisan effort to bring justice to victims of childhood sexual abuse and led to the resignation of Secretary Kathy Boockvar. This week, the Senate voted unanimously to send my bill to prevent future mistakes to the governor.
My bill would create procedures and training for the department to follow when advertising future constitutional amendments, ensuring these critical requirements never again are allowed to slip through the cracks.
Focus: Carbon County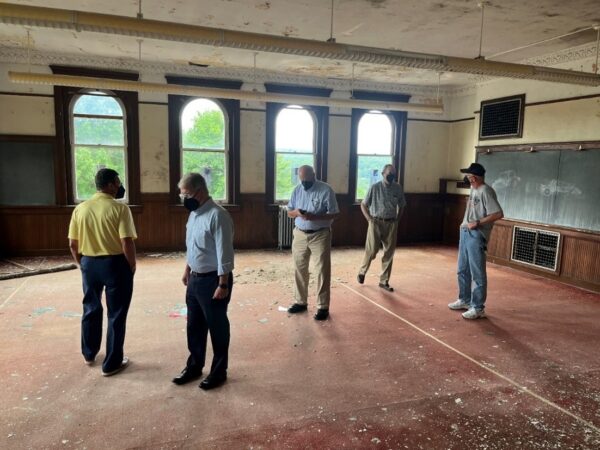 On Tuesday, at the request of Weatherly's Mayor and Borough Council, I toured the 1901 Schwab School. The building was originally donated to the borough by Charles M. Schwab in honor of his wife, who grew up in Weatherly. It deteriorated for many years, until dedicated community members raised money to purchase it. Efforts are underway to restore and preserve this piece of local history. We discussed ways that Senator Yudichak, Representative Heffley, and I can bring this beautiful building back to life.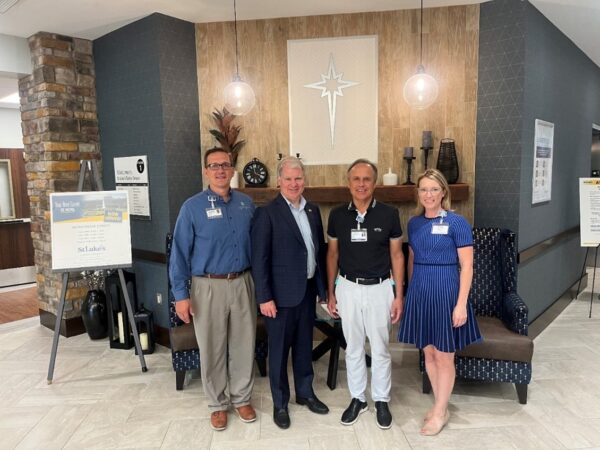 From Left to Right: Micah Gursky, me, Campus President John Nespoli, and Melissa Shafer.
I also toured St. Luke's Carbon Campus in Lehighton. This state-of-the-art hospital opened its doors last year and is now the largest hospital in Carbon County.
Saturday, July 8: Yuengling Stars & Stripes Summer Celebration in Pottsville
On Saturday, visit downtown Pottsville for Yuengling's Stars and Stripes Summer Celebration. The festival features street vendors, beer gardens, and a FREE concert by country star Lee Brice.
Learn more about the event here.
Increased Penalties for Hiring Unauthorized Workers Approved by Senate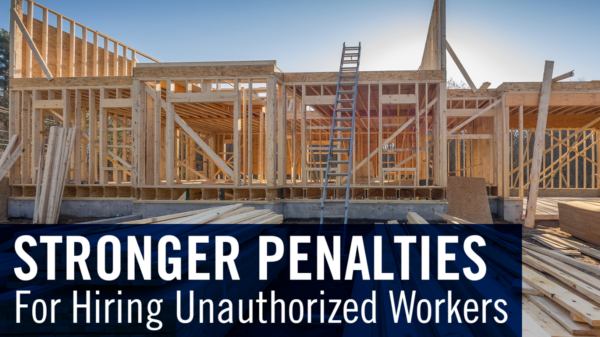 A bill to improve enforcement of the construction industry's use of the federal E-Verify system was approved by the Senate and sent to the House of Representatives for consideration. The federal E-Verify system determines the eligibility of employees – both U.S. and foreign citizens – to work in America.
Senate Bill 1147 would make the financial penalties more meaningful. Rather than the current penalty of $250 – $1,000, violators would face a fine of $2,500 – $25,000. Senate Bill 1147 streamlines enforcement and reduces the need for time-consuming audits by requiring construction contractors to be enrolled in E-Verify upfront and makes it a punishable offense if they are not.