Policy Committee Workshops: Safely Reopening Pennsylvania
Wolf's Poll Numbers Fall Drastically
Pennsylvania continues its partisan divide
Ohio Restaurant Named Pa. Gov. Tom Wolf its Employee of the Month
PennDOT Wastes $230k on COVID-19 Signs Despite Large Deficits
Waxing Eyebrows Requires "Good Moral Character" in PA?
A Unique Perspective on Civil Rights and Rioting from Senator Mike Regan
Bipartisan Legislators Call for Nursing Home Reform
Cancer Survivors Recognition Month
---
Each month, the Senate Majority Policy Committee prepares a summary of recent highlights from the floor of the PA Senate and from a variety of public policy sources across the nation. Here is this month's "Policy Pulse." As always, if you have any suggestions for an item which we should include in a future edition, please do not hesitate to contact me.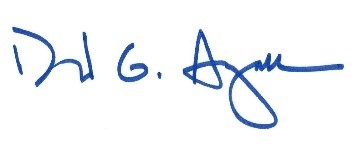 Senator Dave Argall, Chairman
Senate Majority Policy Committee
Policy Committee Workshops: Safely Reopening Pennsylvania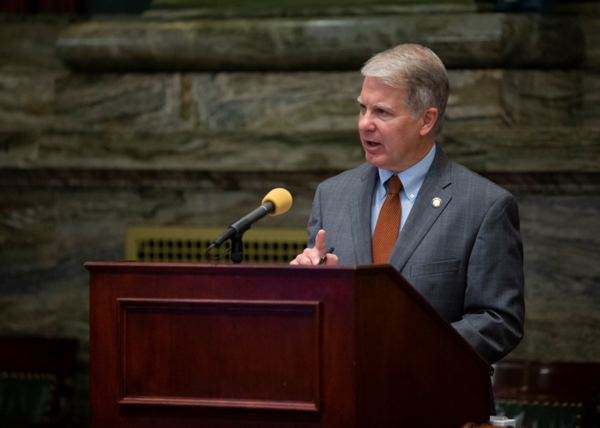 During the past two weeks, the Senate Majority Policy Committee held two additional hearings on safely reopening Southeastern and Southcentral Pennsylvania. A number of panelists criticized Governor Wolf's business shutdown orders and delayed reopening process, which left many employers and employees without income for months.
Dr. Steven Shapiro, Chief Medical and Scientific Officer of UPMC, said the lessons learned from the pandemic have prepared Pennsylvania to meet any future waves of the virus.
"We never believed that the virus would 'roll over the country like a tsunami.' Each geography has its own course. Philadelphia was the only part of the commonwealth with enough density and travel to be at risk, and they indeed handled many cases and handled them well," he said. "For the communities served by UPMC, we thought we could contain the virus by developing our own test and using contact tracing to snuff out clusters as they arose. That is what we did. We never surged, and at peak mid-April we used 2 percent of our 5,500 beds and 6 percent of our ventilators."
Smith Land & Improvement Corporation President and CEO Rick Jordan said that business owners should have been allowed to play a stronger role in the process and make decisions in the best interests of employees and customers. "I believe we will look back at this in a year and realize the grave error we made in shutting down our economy and our lives," Jordan said. "Keeping young people in isolation after knowing how little the virus affects them will prove to be the decision with the worst outcome of this entire pandemic."
Senator Bob Mensch (R-Berks/Bucks/Montgomery) requested the hearing for Southeastern PA while Senator Scott Martin (R-Lancaster) requested the hearing on behalf of Southcentral PA.
You can watch the hearings here:
Southcentral: https://policy.pasenategop.com/063020/
Southeastern: https://policy.pasenategop.com/062420/
Wolf's Poll Numbers Fall Drastically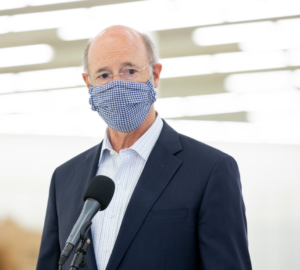 In April, Governor Wolf had a 68% approval rating in the state regarding his COVID 19 policies. A new poll shows that rating has dropped substantially due to the Governor's lack of transparency, his inconsistent business waiver process, and his slow reopening plan. You can read more here: https://www.fox43.com/article/news/biden-leads-trump-by-five-points-in-fox43-susquehanna-polling-and-research-survey/521-3944bc02-f008-49d5-9318-76a5a5436611
Pennsylvania continues its partisan divide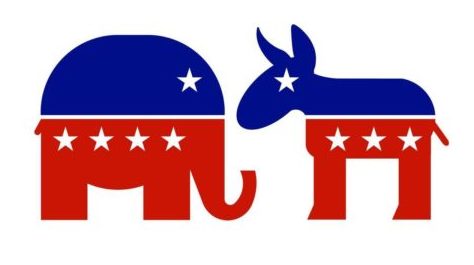 In a recent publication, Pennsylvania Capital-Star detailed the growing regional and partisan changes that we are experiencing as a result of the current political climate. Once-Republican areas in the Philadelphia suburbs and the Susquehanna Valley have turned increasingly Democratic in the past decade while former Democratic/union strongholds in the southwest are now represented by Republicans.
Based on the differences in registration from March 18, 2020 to June 22, 2020:
Central Pennsylvania had a net gain of 3,325 Republican registrations.
Northcentral Pennsylvania had a net gain of 2,330 Republican registrations.
Northeast Pennsylvania had a net gain of 3,071 Republican registrations.
Northwest Pennsylvania had a net gain of 2,281 Republican registrations.
Southwest Pennsylvania had a net gain of 7,055 Republican registrations.
Southcentral Pennsylvania had a net gain of 933 Republican registrations.
Southeastern Pennsylvania had a net gain of 15,396 Democratic registrations.
In total, Pennsylvania had a net gain of 3,599 Republican registrations.
Ohio Restaurant Named Pa. Gov. Tom Wolf its Employee of the Month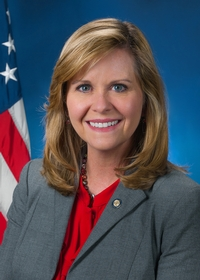 As Senator Camera Bartolotta (R-Beaver, Greene, & Washington) noted during one of our recent public hearings, the Governor's actions are benefiting the economy of at least one state – Ohio.
Breakwall BBQ in Conneaut, Ohio recently named Governor Wolf its employee of the month and it's not because he's a fan of the brisket. In the words of the restaurant's owner, "A lot of people from PA who wanted to get out of their houses got out of their houses and came and visited us."
PennDOT Wastes $230k on COVID-19 Signs Despite Large Deficits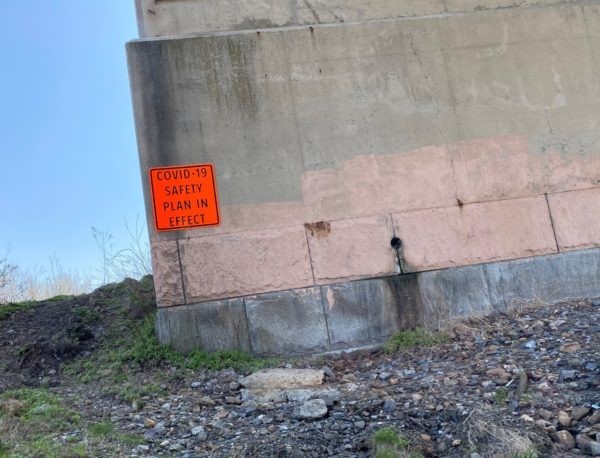 PennDOT recently wasted $230,000 in taxpayer dollars on "COVID-19 Safety Plan in Effect" signs as the state is facing billions in revenue losses due to the economic impacts of the pandemic. At a public hearing on the rebuilding of northeastern Pennsylvania's economy, I condemned this move as wildly irresponsible considering the state of the roads throughout Pennsylvania, noting that this funding could have been used to purchase 3965 tons of asphalt to fill potholes, instead.
I cannot believe that PennDOT would even consider such a wasteful expenditure as so many Pennsylvania taxpayers struggle with the impact of the COVID-19 pandemic. PennDOT has lost $118 million in revenue from decreased traffic, yet still wasted these scarce dollars on unnecessary signs.
This is public policy malpractice. The Governor should promptly fire all of those at PennDOT who approved this wasteful purchase.
Waxing Eyebrows Requires "Good Moral Character" in PA?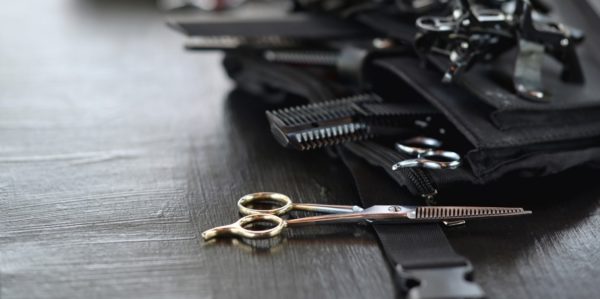 NBC News recently interviewed me regarding an old Pennsylvania law which requires that a person has "good moral character" to qualify for the permits required to perform cosmetic services. This law is archaic and discriminatory. My bill to remove the "good moral character" provision has passed the Senate.
You can read more about this issue in this article from NBC News.
A Unique Perspective on Civil Rights and Rioting from Senator Mike Regan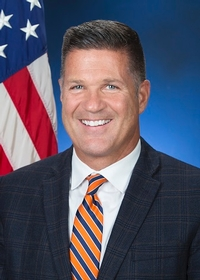 Senator Mike Regan (R-Cumberland & York) served as a member of the U.S. Marshals Service from 1988 to 2011. His extraordinary crime-fighting efforts led to his selection for the prestigious Public Service Excellence Award from the City of Harrisburg and the U.S. Marshals Distinguished Service Medal.
Prior to his election to the Senate, Mike was named Deputy Inspector General of Pennsylvania, where he directed efforts to prevent, investigate and eradicate waste, fraud and abuse in state agencies and the Department of Public Welfare
He recently wrote an Op-Ed about Governor Wolf's widely-noted participation in a protest march, which can be read here.
Bipartisan Legislators Call for Nursing Home Reform
Governor Wolf recently announced a new mandate that nursing homes must begin universal testing for all residents, nurses, and workers in nursing homes. The catch is the mandatory testing does not have to start until the middle of the summer. This comes after thousands have died in nursing homes and many experts have said the lack of mandatory testing is extremely dangerous. You can read more here.
The Legislature has condemned the Wolf Administration for not protecting and doing enough for nursing homes. Senator Yudichak (I-Carbon & Luzerne) said–
"When you hail from coal country in NEPA, you understand the phrase 'the canary in the coal mine' — it's a warning sign that a situation has become deadly, and it is time for you to act quickly if you are going to save lives. Kirkland was the canary in the coal mine for Pennsylvania nursing homes. Regrettably, the Pennsylvania Department Health did not act quickly enough to learn the lessons of Kirkland."
"Regretfully, the Department of Health's response to the spread of COVID-19 in our nursing homes has not been as comprehensive or nearly as aggressive as the Department of Corrections," Yudichak said. "And, to my knowledge, the Administration has issued no executive order directed at the safety and welfare of nursing home residents and staff."
You can read more here.
Cancer Survivors Recognition Month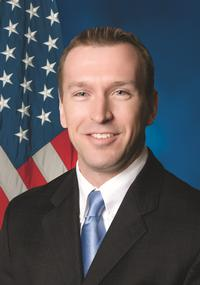 The state Senate passed a resolution to recognize June as "Cancer Survivors Recognition Month." This resolution was created by one of our most courageous Senators, cancer survivor Dave Arnold (R-Lebanon, Dauphin and York).
You can watch Senator Arnold's passionate speech here: https://www.facebook.com/SenatorArnold/videos/273048627139536