Banning Russian Investments
The Impeachment of Philadelphia DA Larry Krasner
Protecting the Rights of Corrections Offices
Visit Eckley Miners' Village for Patchtown Days!
Preventing Future Fiascoes at the Department of State
The Weatherly Hillclimb
Locust Lake Celebrates 50th Anniversary
Boy Scouts Honor Local Residents for Community Service
Visit Tamaqua Summerfest on Sunday!
Celebrating Fathers and Fatherhood
---
Banning Russian Investments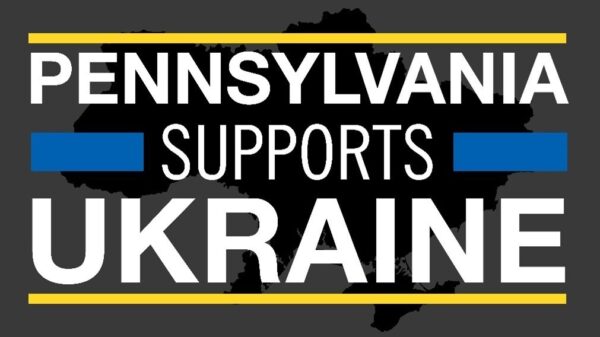 The citizens of Ukraine are suffering often untold horrors because of the invasion of their country by Russia and Belarus. I represent some of the most concentrated communities of Americans with Ukrainian ancestry in the United States. My constituents want to stop our state government from supporting anyone conducting business with these war criminals.
Two bills to stop PA tax dollars from supporting the Russian government were approved this week following a public hearing I chaired of the Senate State Government Committee. The committee voted unanimously to approve my Senate Bill 1203 to prohibit all Russian and Belarusian connections with Pennsylvania government investments, grants, and tax credits.
The Impeachment of Philadelphia DA Larry Krasner
The House began the process of impeaching Philadelphia District Attorney Larry Krasner this week. Under District Attorney Krasner, the city has seen a tragic and historic rise in violent crime. Last year, the city suffered a record number of homicides.
Members of the Senate have criticized Krasner for his soft on crime approach, including the Senate's only Independent, Senator John Yudichak (I-14), and President Pro Tempore Jake Corman (R-34), who sent a letter outlining his concerns which you can read below. Learn more about this news here.
Protecting the Rights of Corrections Offices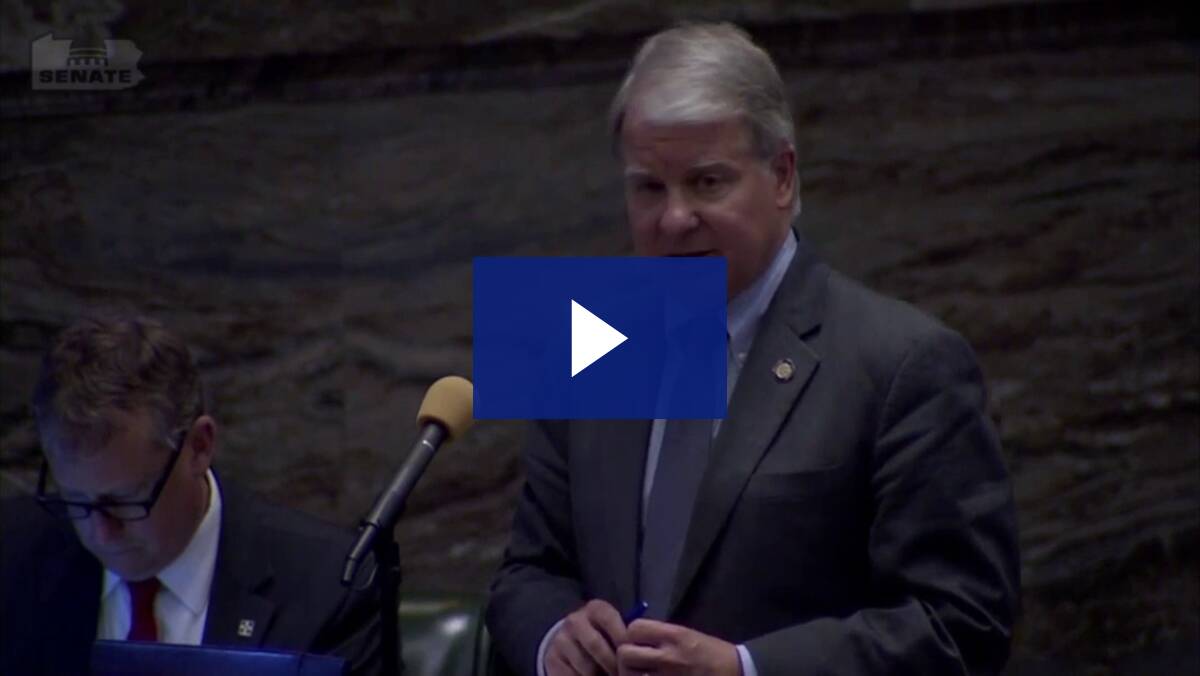 The Senate Appropriations Committee has approved my bill to protect the constitutional right of due process for corrections officers. This effort started when eight corrections officers were suspended without pay and benefits for almost a year without the ability to ask questions related to why they were suspended or to defend themselves. Watch my comments on the bill above.
Visit Eckley Miners' Village for Patchtown Days!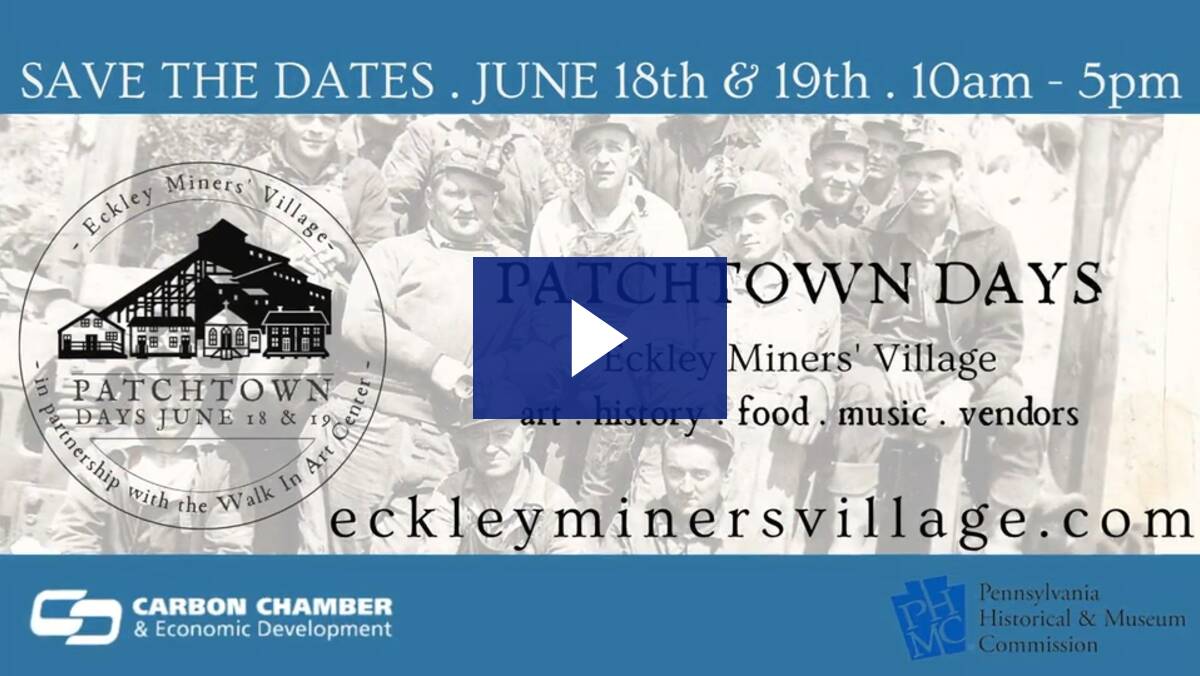 Visit Eckley Miners' Village on June 18th and 19th for Patchtown Days! This annual celebration of the Coal Region will feature folk arts, music, and food, in addition to the history represented by the village, the only remaining authentic 19th-century company mining town in Pennsylvania.
I visited Eckley earlier this month to meet with the dedicated people who run the site and museum. Watch the video above, where I speak with Site Administration Bode Morin about Patchtown Days.
Preventing Future Fiascoes at the Department of State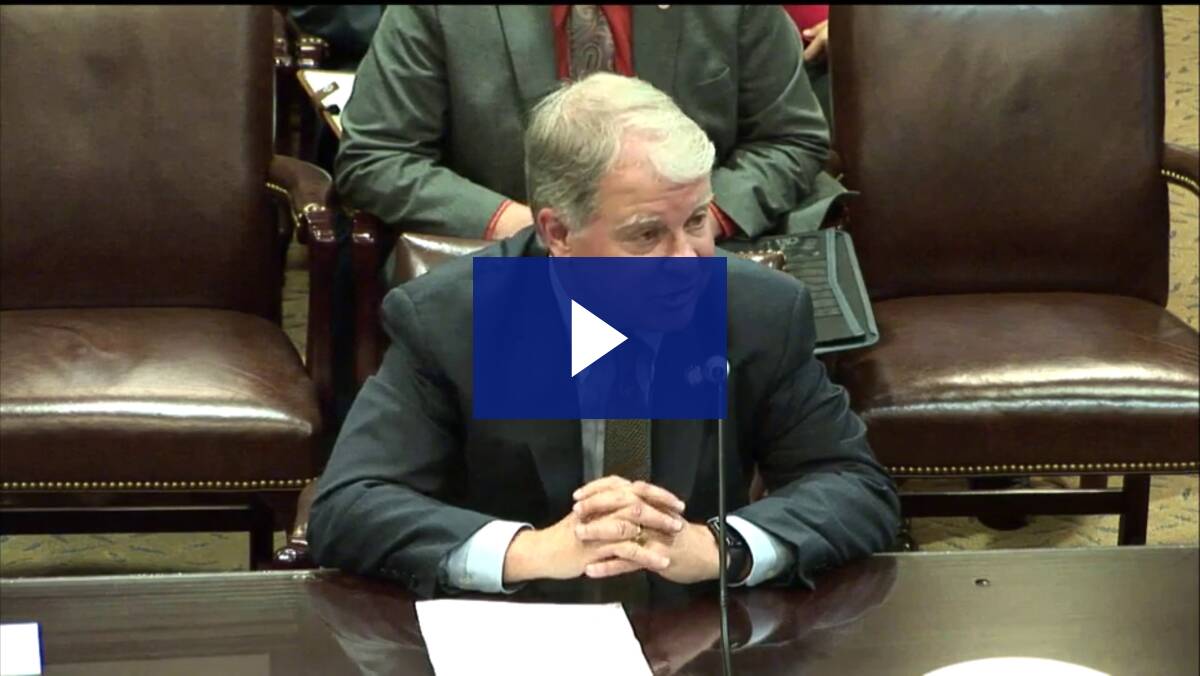 The House State Government Committee has approved my bill to require better training for Department of State employees. I introduced this bill after the department botched the simple step of advertising a bipartisan constitutional amendment to bring justice to victims of childhood sexual abuse, delaying their long-awaited day in court. This fiasco led to the resignation of Secretary Kathy Boockvar. Watch my comments on the bill above.
The Weatherly Hillclimb
I had the chance to experience the course up close and personal!
I was invited to attend the annual Weatherly Hillclimb in Carbon County last weekend. One of the most interesting things about a new Senate district is getting the chance to learn and experience the events that are an integral part of local communities. It's amazing to see so many eager people willing to race up such a steep and windy hill, and at the same time support local nonprofit organizations.
Learn more about the event here.
Locust Lake Celebrates 50th Anniversary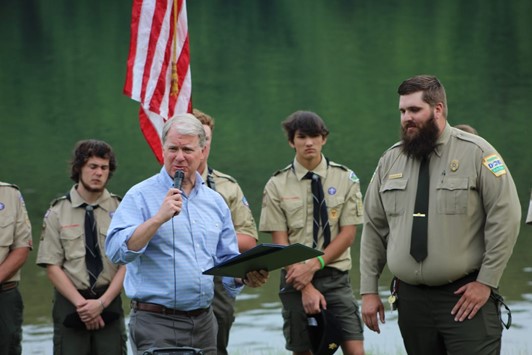 I presented a Senate Citation to Locust Lake State Park Manager Nicholas Sulzer
I was invited to attend the 50th anniversary celebration of Locust Lake State Park last weekend. I presented a Senate Citation marking the occasion and spoke about the importance of recreation opportunities like those offered at the park to the community.
Read more about the event here.
Boy Scouts Honor Local Residents for Community Service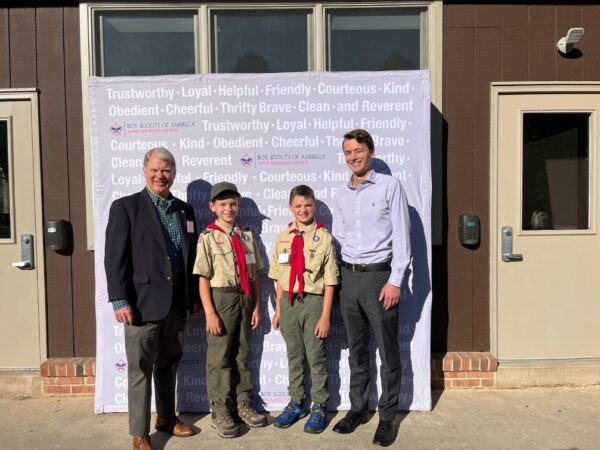 Two Eagle Scouts and two future Eagle Scouts! From left to right: me, Adam Zawisza, Will Riegle, Jim Brugger, my Communications Director
The Hawk Mountain Scout Council held their annual Service to Youth & Community Breakfast last week to honor five Schuylkill County residents for their service. The Distinguished Citizen Honoree was Frank Zukas, the President and CEO of the Schuylkill County Economic Development Corporation (SEDCO). Under Frank's leadership, SEDCO has worked to bring thousands of family sustaining jobs to our region.
Also honored were Peter Bortner of the Republican Herald, "Porcupine Pat" McKinney of the Schuylkill Conservation District, and former Scout leaders Greg and Cheryl Wilhelm.
Visit Tamaqua Summerfest on Sunday!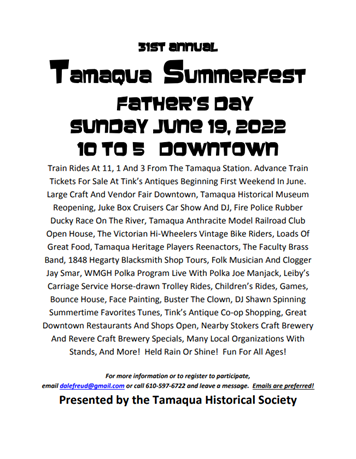 The 31st annual Tamaqua Summerfest will be held on Sunday June 19th from 10 a.m. to 5 p.m. in downtown Tamaqua. This event will feature a large street fair, handmade crafts, street vendors, scenic train rides, and much, much more! Learn more about everything Tamaqua Summerfest offers on the Tamaqua Historical Society's website.
Celebrating Fathers and Fatherhood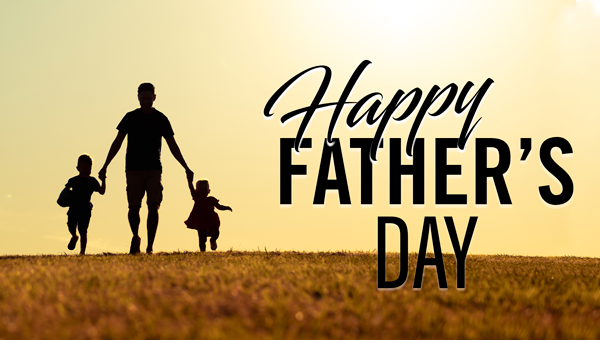 To all dads, I hope you enjoy your special day on Sunday, as we celebrate all the unique joys and talents you bring to a family.