In this update:
Local Scouts Visit the Capitol
Remembering D-Day
Protecting Fairness in Women's Sports
Former Philadelphia Mayor: Defunding the Police "Worst Message Ever"
Empowering Poll Watchers in Pennsylvania
Former Philadelphia Congressman Guilty of Voter Fraud
Continued Progress on the Schuylkill River Trail
Patchtown Days at Eckley Miners' Village
PA Grange Comes to Harrisburg
---
Local Scouts Visit the Capitol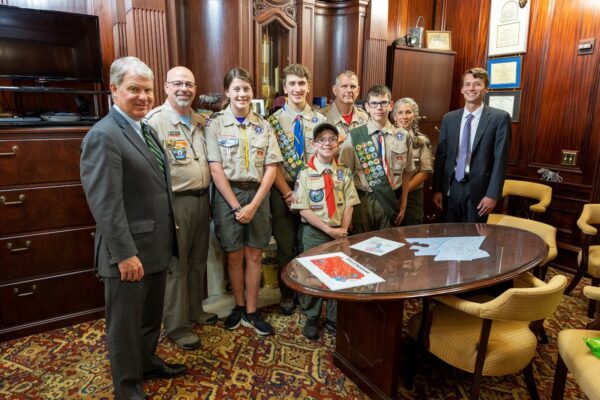 I met with local scouts and scout leaders from Schuylkill and Berks Counties this week in the Capitol, as part of their yearly Report to the Commonwealth. Jim Brugger, a Wyomissing Eagle Scout (and my communications director) and I spoke to them about our Scouting experiences, here in our region as well as camping and hiking in New Mexico, Virginia, Canada, and Bavaria.
Pictured below are some of my favorite Scouting "artifacts" from my family: My grandfather Argall's Scoutmaster card from his Middleport troop in the 1930s, my Eagle ceremony with my grandparents, my brother Doug's Eagle with our parents and leaders, and my son AJ's Eagle. I told the Scouts in my Harrisburg office that encouraging me to join the Scouts was one of the most important decisions my parents every made on my behalf. Scouting has had a tremendously positive impact on my family for 90 years!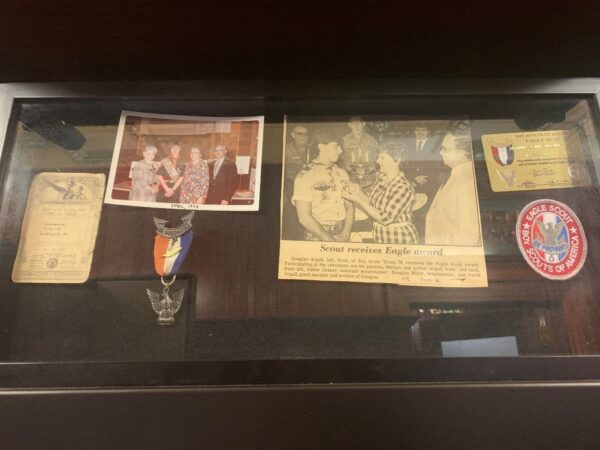 Remembering D-Day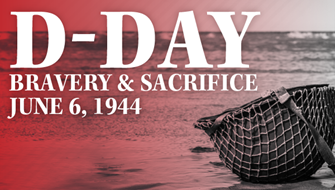 This week, we remember the brave young men who confronted a danger few can imagine. More than 160,000 Allied troops landed on the French coastline to fight Nazi Germany.
Over 9,000 were killed or wounded. We will never forget that day in history as we honor and say thank you to those that showed courage and strength on June 6, 1944.
A few years ago, my son AJ and I visited those historic beaches on an alumni trip organized by Lycoming College.
When touring the German gun emplacements, I asked one of my favorite history professors, Dr. Bob Larson, given the terrible price our soldiers paid that awful day, why didn't we invade somewhere else? His answer will remain with me for the rest of my life: "Because all of the other alternatives were worse."
Protecting Fairness in Women's Sports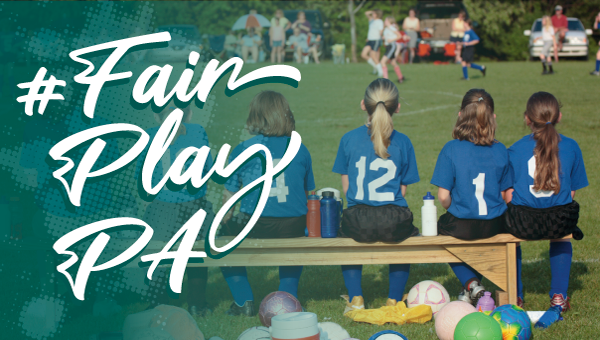 The Fairness in Women's Sports Act, which protects the integrity of women's sports, was approved by the Senate this week. Per the bill, school athletic teams designated for women should not be open to others.
The bill passed with a bipartisan vote and will preserve the increased athletic opportunities female students have gained over the past half century in this country. Learn more about it here.
Former Philadelphia Mayor: Defunding the Police "Worst Message Ever"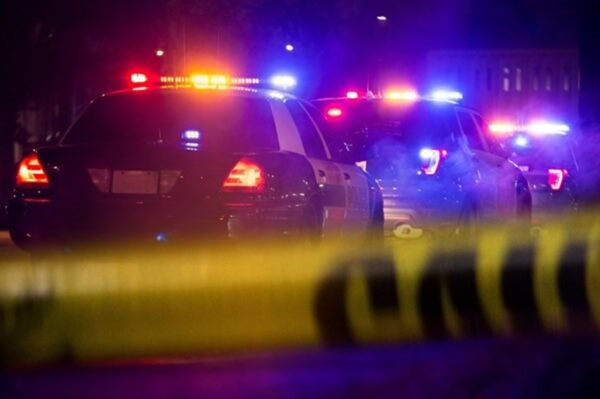 A recent article by the Philadelphia Inquirer noted how some Philadelphia Democrats have changed their tone on calls to defund the police after the recent surge in violent crime seen in the city. The city is set to approve a $24 million budget increase for policing.
Recently, former Philadelphia Mayor Michael Nutter stated that defunding the police is the "worst message ever," and that most people do not want to decrease the number of police officers in their communities. He's not the only one: the mayors of New York City and San Francisco are also shifting to support their police forces to reduce crime in their cities.
Empowering Poll Watchers in Pennsylvania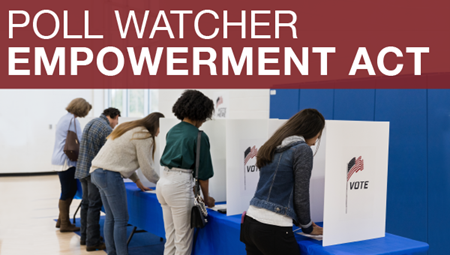 What the heck is the opposition to election integrity afraid of?
The Senate approved a commonsense bill to allow poll watchers to properly execute their important duties and increase election transparency this week. Under the proposal, the number of permissible poll watchers will be raised from two to three and penalties will be increased for interfering with a poll watcher.
Improving transparency in our election process is something that everyone – Democrats, Republicans, and Independents – should welcome. This is one in a series of bills approved by the Senate to begin to restore faith in Pennsylvania's elections.
The bill now heads to the House of Representatives for its consideration. Watch my remarks from the Senate floor in support of the bill below.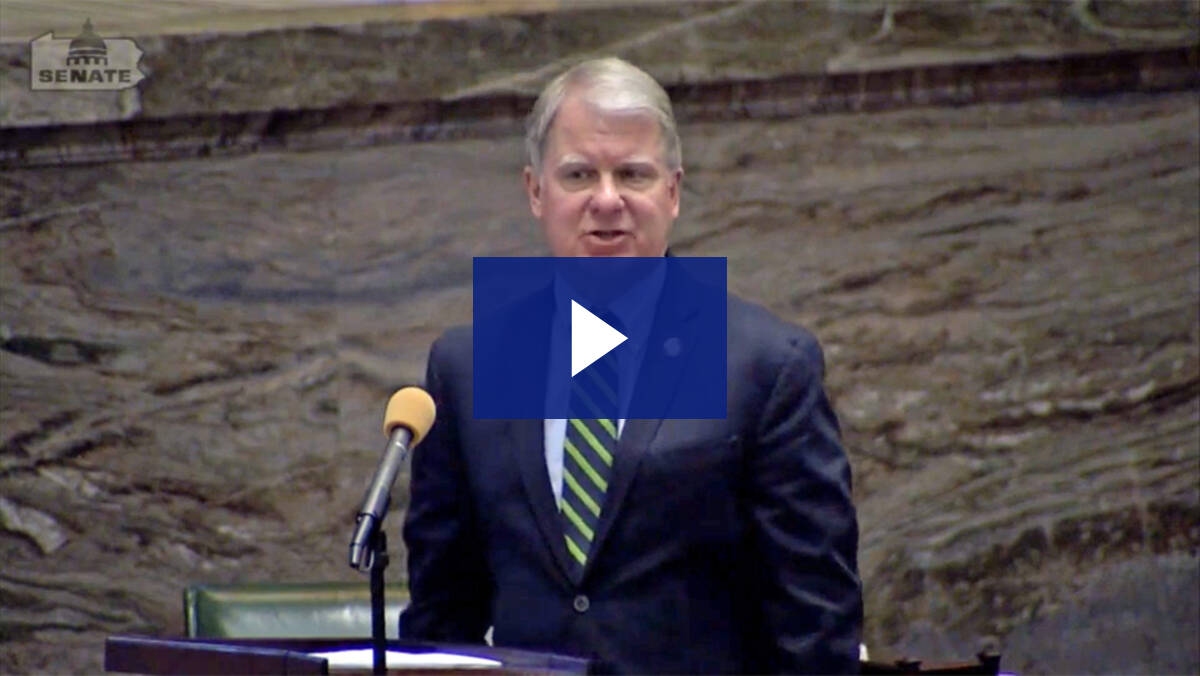 Former Philadelphia Congressman Guilty of Voter Fraud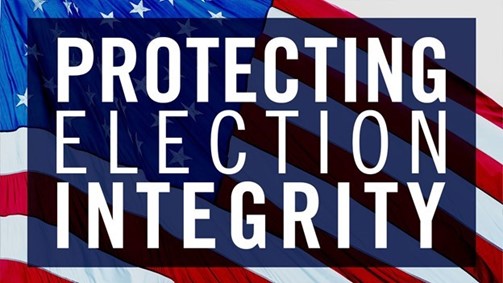 Former U.S. Congressman Michael "Ozzie" Myers of Philadelphia pleaded guilty this week to a voter fraud scheme for Democratic candidates from 2014-18. According to his guilty plea, Myers bribed two Judges of Elections to add votes to candidates he supported, some of whom hired Myers' services.
As chair of the Senate State Government Committee, I will continue to pursue election integrity policies and ensure that we make it easier to vote and harder to cheat in Pennsylvania.
Read the full story here.
Continued Progress on the Schuylkill River Trail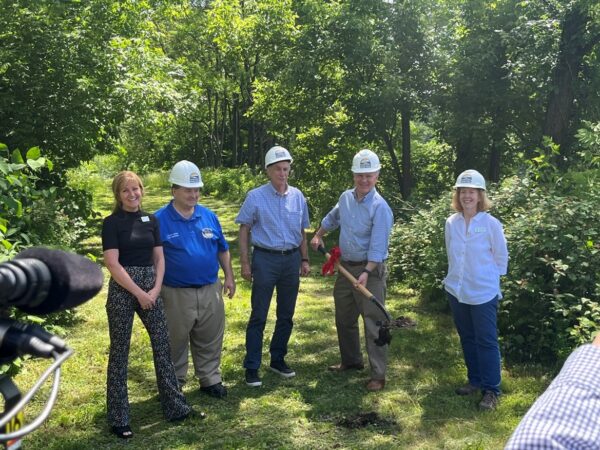 From left to right: Executive Director of Schuylkill River Greenways Elaine Schaefer, Schuylkill County Commissioner Gary Hess, Schuylkill Haven Council President Jerry Bowman, me, Trails Director of Schuylkill River Greenways Julia Hurle
County Commissioner Gary Hess and I were invited to a recent groundbreaking ceremony for a new section of the Schuylkill River Trail near Pottsville. I worked to secure a grant for this project to support the dedicated, multi-year efforts of Schuylkill River Greenways to improve outdoor recreation in Schuylkill County. My family and I enjoy biking and walking with our terriers on many of the trails they've improved.
This is the latest effort to fully complete this 120-mile trail, which will stretch from Frackville to Philadelphia. Finishing this trail doesn't just benefit people looking for recreation opportunities, but benefits restaurants, gas stations, and other businesses in the area.
Read more about this event here.
Patchtown Days at Eckley Miners' Village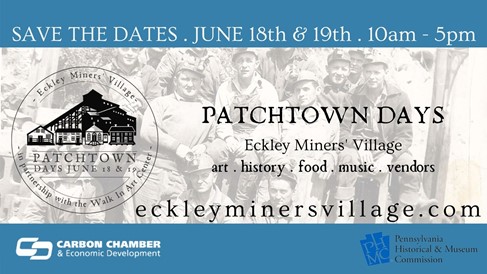 Visit Eckley Miners' Village on June 18th and 19th for Patchtown Days! This annual celebration of the Coal Region will feature folk arts, music, and food, in addition to the history represented by the village, the only remaining authentic 19th-century company mining town in Pennsylvania.
Learn more about Eckley Miners' Village on their website.
PA Grange Comes to Harrisburg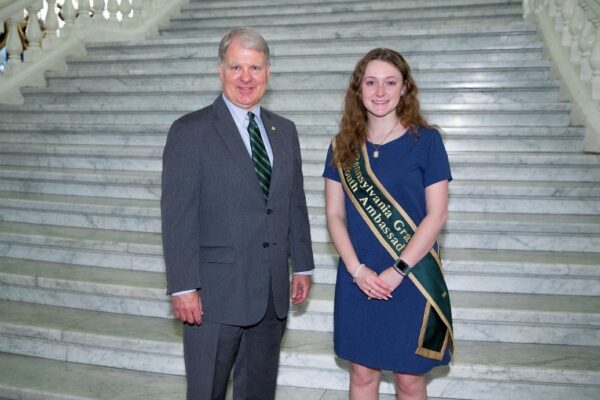 I met with PA Grange Youth Ambassador Autumn Tworkoski of Bernville in the Capitol this week as part of Grange Royalty Day. The Pennsylvania Grange is an agricultural, fraternal organization focused on community service and legislative advocacy. You can learn more about them here.