Follow Sen. Argall on Twitter for Senate happenings – @SenatorArgall
For photos from Sen. Argall, follow him on Instagram

In this email update:
Status quo is unacceptable for PASSHE universities
The state of rural Pennsylvania
Honoring our veterans
The agriculture industry in the 29th district
Plan your PA getaway
Recap of events and meetings
---
Status quo is unacceptable for PASSHE Universities
On Wednesday, I provided testimony to the joint Senate Education and House Education Committees regarding the RAND Corporation's study of the Pennsylvania State System of Higher Education System (PASSHE).
My main concern is this: why are many of these universities losing students while other Pennsylvania colleges and universities continue to grow? Governor Wolf's Executive budget for Fiscal Year 2018-2019 states that between fiscal years 2016-17 to 2022-23, PASSHE schools are expected to lose at least one percent of their enrollment. In contrast, community colleges are expected to grow by two percent, state related universities by seven percent and Thaddeus Stevens College of Technology by 18 percent.
In response to these troubling statistics, I crafted Senate Resolution 34 to request an unbiased report to produce unbiased solutions. That study was completed by the RAND Corporation and based upon their findings, it has become clear that the status quo is no longer acceptable. Many of my concerns were also echoed in a recent report from Watchdog.com.
Pennsylvania's state-owned universities are exceptional organizations and their long tradition of providing affordable education for Pennsylvania families makes our Commonwealth proud. My grandfather Arthur Argall was a 1928 graduate of "Kutztown Normal School" and I am very proud of the work he did as a result of that education. The same is true for my parents, who graduated from Bloomsburg and Kutztown in 1957. However, only by confronting these problems head on can we ensure that future generations of Pennsylvania families will receive the same quality education that so many Pennsylvanians before us received.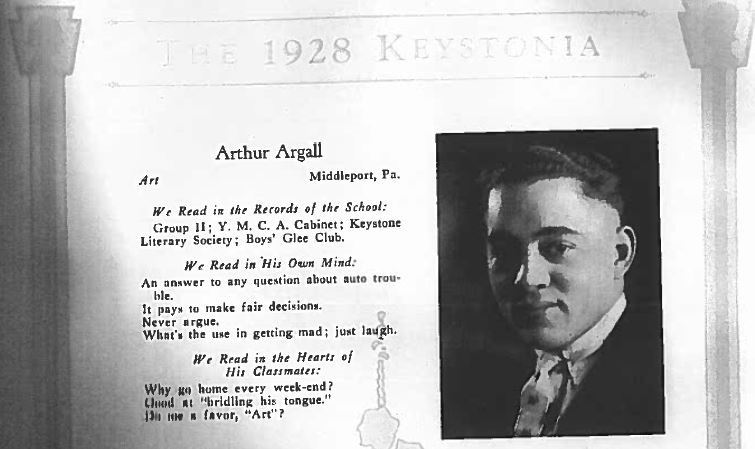 The state of rural Pennsylvania
The Center for Rural Pennsylvania has released a report explaining the economic condition of rural Pennsylvania in the years following the Great Recession. The report found that from 2007 to 2017, rural areas of our Commonwealth had lost more than 96,100 jobs while urban areas had gained about 145,200 jobs. 17 of Pennsylvania's 48 rural counties had job losses of 10 percent or higher. This trend matched much of the rest of the country where rural employment has been trailing behind more urbanized centers.
In 2010 rural unemployment peaked at 10 percent, but this number has declined in previous years. Currently, the rural unemployment rate rests at 4.9 percent.
Honoring our veterans
To honor the sacrifice made by fallen U.S. soldiers during the Vietnam War, a mobile replica of the Vietnam Veterans Memorial Wall will be on exhibit outside the Capitol Complex in Harrisburg from 7 p.m. Wednesday, May 9 through Sunday, May 13 at 2 p.m.
First unveiled in 1996, "The Wall that Heals" is a half scale replica of the original Memorial Wall that was dedicated in Washington D.C. in 1982. In addition to the replica, the vehicle that transports the wall is also a mobile education center which highlights the chronology of the conflict and features a map, letters, and memorabilia. The opening ceremony will take place on Wednesday May 9th at 7 p.m. and will feature Master of Ceremonies Tom Ridge.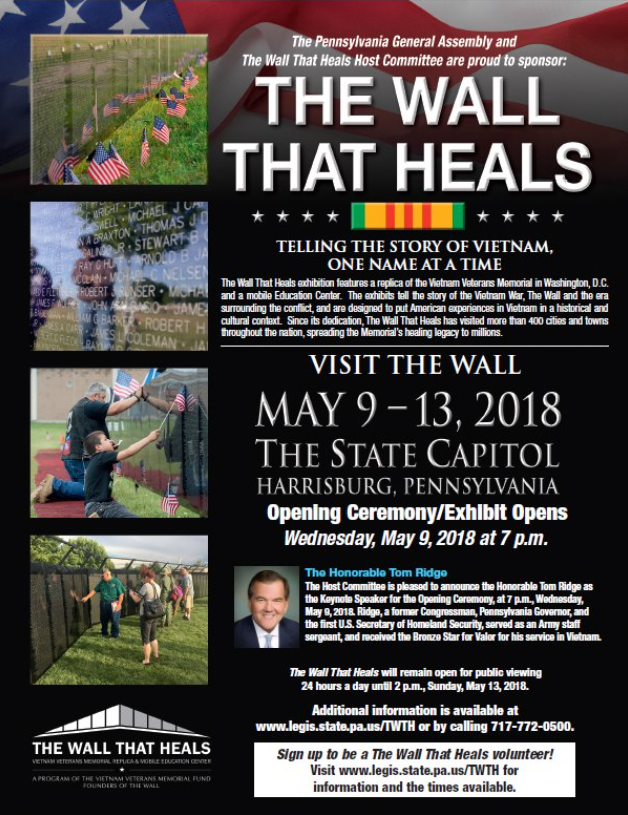 On Tuesday night, I attended the opening ceremony of "Tamaqua Remembers." I was honored to introduce my friend Chaplain John H. Lea III "Captain Jack", a retired officer of the United States Navy. In pleading with the crowd to keep steadfast in remembering all the brave men and women of the armed forces, Captain Lea said:
"Don't let them down. It's critical that our nation honor those willing to make the ultimate sacrifice for our freedom. The last lines of our national anthem ask 'does that star spangled banner yet wave, over the land of the free and the home of the brave?' From all of the Tamaquas across this Republic, the answer is yes."
As part of a month-long event to celebrate our shared love for this great nation and honor the sacrifices of our servicemen and women, events throughout the month will feature a cemetery tour, live entertainment, an appearance by author Ralph Peters, parades, fireworks and a service to remember all those soldiers who had gone to their eternal rest since last Memorial Day.
As part of yesterday's events, The Carbon County Environmental Education Center presented "Rennie the Bald Eagle." Rennie's handler Franklin Klock (pictured below with Rennie) discussed bald eagle conservation and the dangers that these majestic birds face. Franklin also explained how the eagle because the famous symbol of the United States.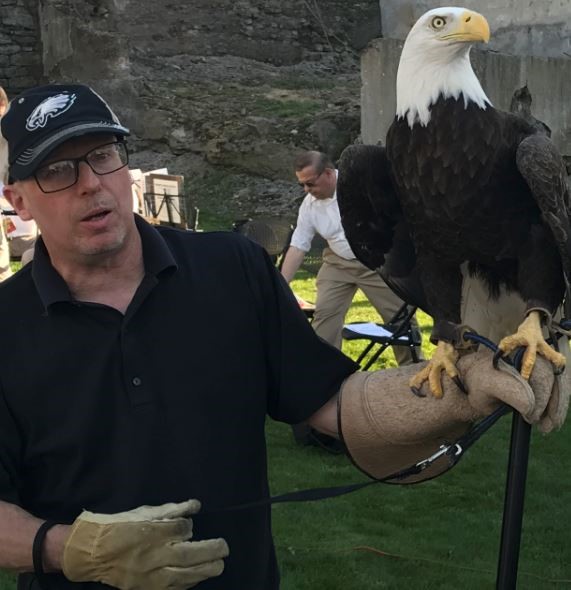 From May 10th to May 14th, the "Moving Wall" will be on display at Island Park in Schuylkill Haven. The "Moving Wall" is a half scale replica of the famous Vietnam War Memorial in Washington D.C. Since 1984, the Wall has travelled throughout the country for those who wish to pay their respects to the brave servicemen who died in the Vietnam War.
The Vietnam War Inc. of Schuylkill County is responsible for bringing the Wall to our district. Events scheduled at the Wall include a candlelight ceremony on May 12 and "Gold Star Family Day" on May 13th.
The agriculture industry in the 29th district
Schuylkill and Berks counties are blessed to have farmers so dedicated to their jobs in keeping up with the ever increasing food demands of our world.
Looking at the Schuylkill County profile, from 2007 to 2012 the average size of a farm in the county had increased by 9 percent. Though the number of farms and land on those farms had decreased, the market value of products sold had increased significantly. In five years, that market value had increased by 33 percent while the average per farm was increased by 62percent.
Looking at the Berks County profile, the number of farms in the county had increased by 3 percent while the land on farms and the average size of a farm had also increased. The market value of products sold had also increased by 44 percent in just five years while the average per farm was increased by 40 percent.
We should all be very proud of all the hard work that our farmers do in a business where there are no weekends.
Plan your PA getaway
With Spring coming (and hopefully staying), now is the perfect time to plan a vacation to many of the beautiful, historic and breath-taking areas of Pennsylvania – many of which can be found in Schuylkill and Berks counties.
VisitPA, Pennsylvania's Tourism Office, has provided an online version of the 2018 Happy Traveler Guide which highlights many of the attractions of our Commonwealth.
Recap of meetings and events
During this past week, I met with many different constituents and groups on a variety of issues. One of the most interesting was a meeting with Berks County employers (pictured below) in Shartlesville.
The key point of discussion: right now this region has too many people without jobs and too many open jobs without people. Through increased education and better welfare reform policies, we need to bridge that very real gap!