Follow Sen. Argall on Twitter for Senate happenings – @SenatorArgall
For photos from Sen. Argall, follow him on Instagram

In this email update:
Minersville Miners Loft receives state funding
Establishing new penalties for welfare fraud
Moving forward with Pottsville revitalization efforts
The importance of work zone safety measures
Redistricting in Pennsylvania
Recap of recent events and meetings
Bills passed by the Senate
On deck
---
Minersville Miners Loft receives state funding
The Minersville Miners Loft project will receive state funding to rehabilitate an old garment factory located on Lewis Street in Minersville into thirty senior citizen residential units. It will also feature commercial space that will be utilized for senior services including adult day care and therapy services.
The project will be funded through tax credits and the PennHOMES program administered by the Pennsylvania Housing Financing Agency (PHFA). The tax credits awarded through the highly competitive process total $1,018,618 and a grant through PennHOMES of $1,200,000.
These tax credits are highly competitive, and only first rate projects that applied received the credits.
Miners Loft will assist the borough in rehabilitating a blighted building and will be a huge asset to the community. The funding for this project is critical in meeting the needs of the borough today, tomorrow and for years to come.
The total project cost is $11,539,193. Miners Loft will be comprised of over 64,000 total square feet upon completion.
Establishing new penalties for welfare fraud
I am co-sponsoring Senator Ryan Aument's (R-Lancaster) legislation which would establish a new penalty for welfare recipients engaging in SNAP trafficking.
The goal of this bill is to get rid of abuse within the SNAP program and ensure that truly needy individuals can receive assistance.
Read more about the bill here.
Moving forward with Pottsville revitalization efforts
During last week's downtown Pottsville revitalization meeting, we learned from key stakeholders that the planning in Phase I has been completed and they will now work on Phase II of implementation.
The project consists of the development of a new parking garage, as well as a possible new movie theater, and more visitors to Yuengling's historic brewery which is already one of the most visited sites in the region. You can access the full project report here, or read more from the Republican Herald here.
The future of downtown Pottsville is bright, and a neighboring town, Jim Thorpe, provides the perfect illustration of successful revitalization efforts since the 1980's. Along with creating hundreds of local jobs, Jim Thorpe has attracted thousands of visitors and made its mark as a top destination. Read more about Jim Thorpe here.
The importance of work zone safety measures
Senator Judy Schwank (D-Berks) and I introduced a bipartisan proposal which aims to protect construction workers and improve driver safety in active work zones.
The main goal of the bill is to reduce the number of accidents and fatalities on our highways as a result of reckless driving and speeding.
A recent editorial from State Representative Greg Rothman (R-Cumberland) highlights the importance of this initiative.
Redistricting in Pennsylvania
With the ongoing discussions about redistricting and gerrymandering in Pennsylvania, Senator Mike Folmer (R-Dauphin/Lebanon/York) – an outsider to the party establishment and passionate legislator on the issue – recently released another column on reforms.
A second public hearing will be held on April 24 at 10 a.m. in Hearing Room 1 of the North Office Building in Harrisburg.
Recap of recent events and meetings
During session this past week, I met with many different constituents on a variety of issues. A recap is below: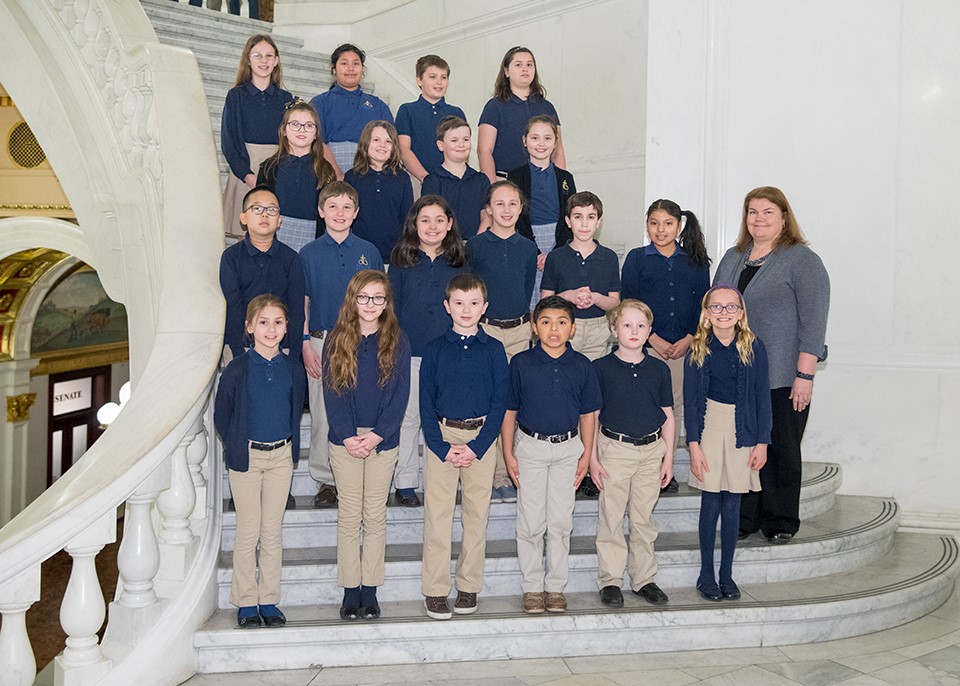 Meeting with pharmacy students for their annual Pharmacy Legislative Day.
Discussing updates on school property tax elimination efforts with grassroots advocacy groups.
Meeting with the Berks and Schuylkill County Intermediate Unit leaders to discuss key education priorities.
Meeting with local residents from the American Cancer Society (pictured below) to discuss issues important to cancer patients and their families.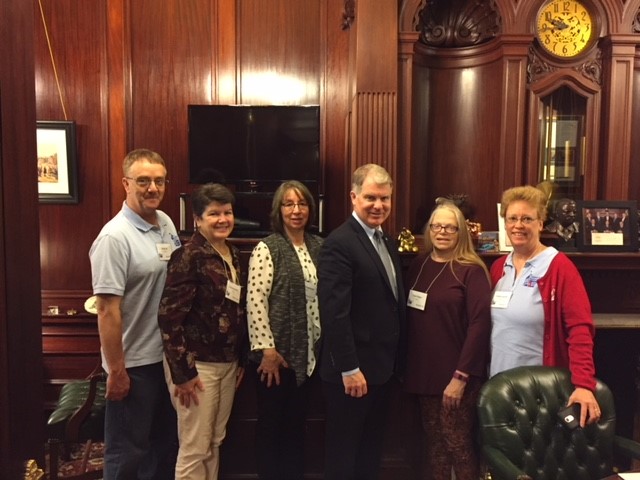 Meeting with the United Way (pictured below) to discuss funding for Pre-K education and the statewide 2-1-1 program.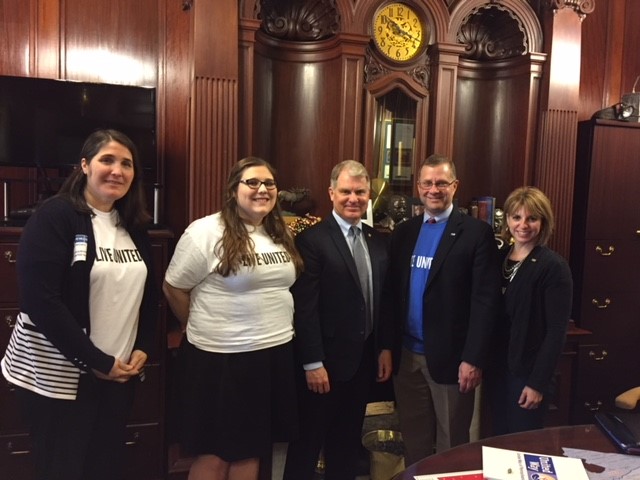 Meeting with the Pennsylvania Counseling Association to discuss their priorities and initiatives.
Meeting with the Keystone State Railroad Association to discuss freight carriers and railroad operations.
Meeting with the Kaiser Martin Group and Heim Construction Company to discuss issues related to the building and contracting industry.
Meeting with local members of the PA Farm Bureau (pictured below) to discuss key issues facing the agriculture industry.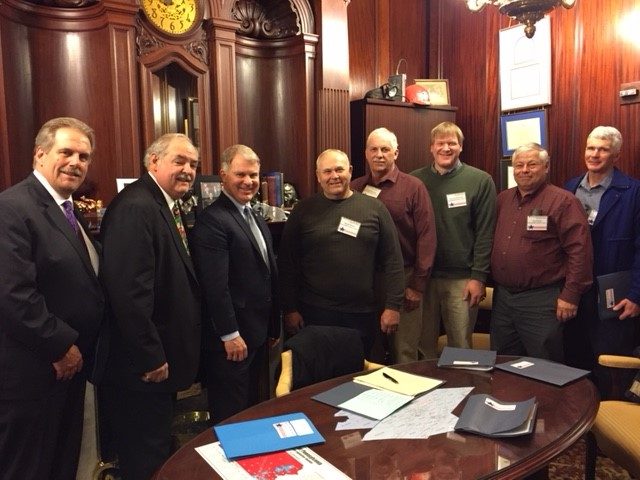 Attending the Value Drug Company Dinner to discuss issues affecting local pharmacies such as the Pine Grove Pharmacy.
Attending a legislative breakfast hosted by the Workforce and Economic Development Network of Pennsylvania Partners.
Meeting with the Pennsylvania Credit Union leaders and volunteers.
Walking in the Girardville Parade this past Saturday to celebrate the town's rich history.
Bills passed by the Senate
For a recap of bills passed by the Senate this week, click here.
On deck
The Senate is scheduled to convene on Monday, April 23 at 1 p.m. You can watch session live and view the voting calendar on my website.