In this update:
Luzerne County Residents Oppose Bridge Tolling
Reminder: Voter Registration Deadline is May 2nd
Shining a Light on "Zuckerbucks"
April Report: Wolf's Final Budget
Carbon Tax Debate Continues; Courts Weigh In
The Wheel: A Symbol of Revitalization in Tamaqua and Pottsville
Returning Whole Milk to Pennsylvania Schools
U.S. Faces Unprecedented Housing Shortage
---
Luzerne County Residents Oppose Bridge Tolling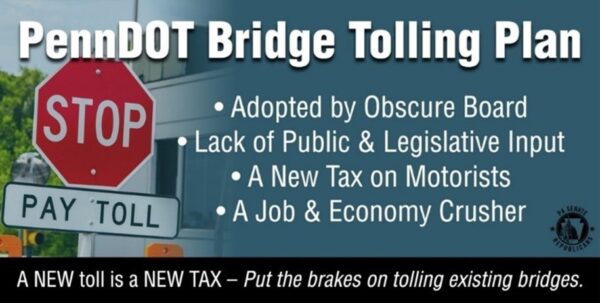 I've heard concerns from many Berks County residents in the past year about the Wolf Administration's unilateral attempt to impose a toll on the Lenhartsville Bridge on I-78. Unfortunately, this is not the only bridge in the region impacted by this proposed tax.
Officials and local residents in White Haven have also made their voices heard about this new tax on motorists, according to this article from Fox 56. Two of the nine bridges that would be impacted by the proposed tolls are the Lehigh River Bridge on I-80 in White Haven and the Nescopeck Creek Bridges on I-80 in Black Creek Township.
As members of the state Senate prepare to transition to new district boundaries this year, I plan to work closely with Berks County's incoming state Senator Chris Gebhard and Luzerne County's outgoing Senator John Yudichak on issues like this, that have the potential to greatly impact the region.
Reminder: Voter Registration Deadline is May 2nd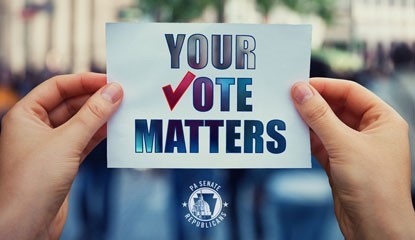 The deadline to register to vote before the upcoming May 17th primary is just weeks away.
Visit this link to register online.
Shining a Light on "Zuckerbucks"
I chaired a hearing of the Senate State Government Committee this week on two bills that propose to end the private funding of elections in Pennsylvania.
In the lead up to the 2020 election, over $22.5 million was given to select counties by the Center for Technology and Civic Life, a non-profit that received hundreds of millions in donations from the Chan Zuckerberg Initiative, to fund election operations.
The Committee listened to testimony by investigative reporter Todd Shepherd that this funding was secretly vetted by officials at the Department of State and initially offered to certain counties selectively, not via an open and transparent application process.
Learn more about this hearing on the Senate State Government Committee's website.
April Report: Wolf's Final Budget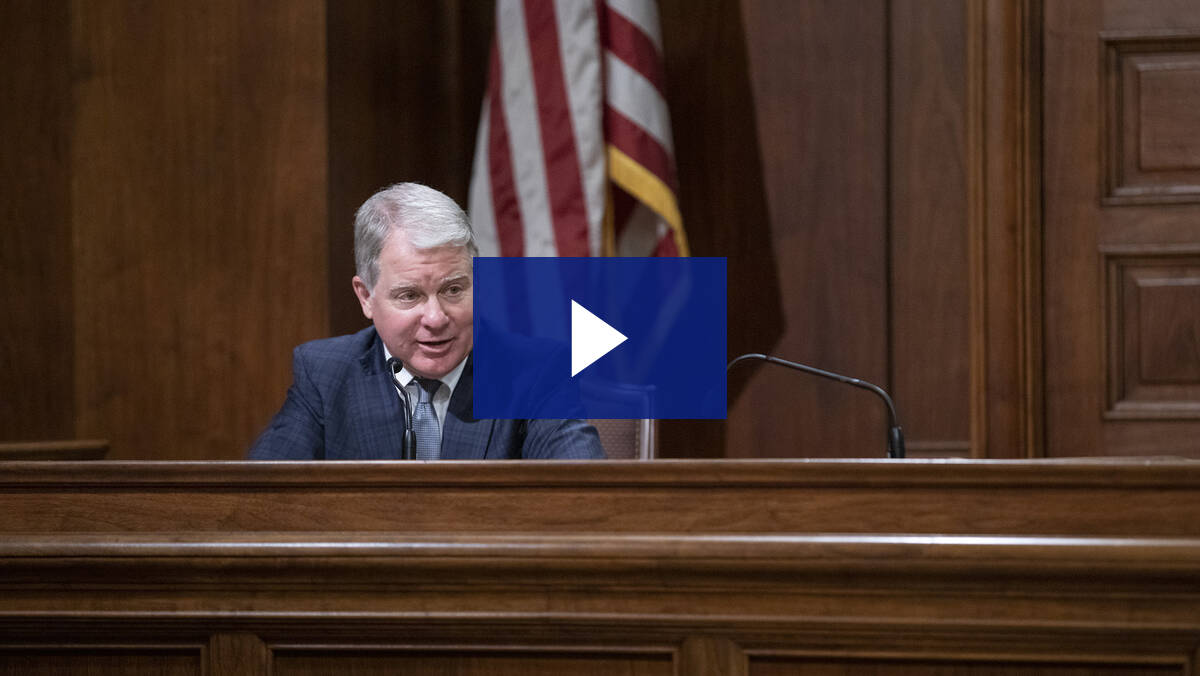 The April edition of my local TV program features recent Senate Budget Hearings where I questioned the Governor's administration about his proposed budget and its potential to raise the deficit by $13 billion over the next five years.
Governor Wolf is a lame duck, he's not going to be in office this time next year. If he seriously believes that his budget as proposed will be approved by the House and the Senate, he's mistaken. My goal is to pass a budget that works for all Pennsylvanians that will deliver vital services, and not straddle citizens with billions of dollars of debt.
This edition of the Argall Report will air on:
Blue Ridge Communications (Channel 13) every Monday at 10 a.m. and every Wednesday at 10:30 p.m.
Berks Community Television (Comcast – Channel 15 and Service Electric – Channel 19) on Thursday at 10 p.m. and Friday at 8 p.m.
Service Electric Cablevision: Hazleton, Mahanoy City; Shenandoah – on Hazleton's WYLN TV 35 Channel 507 and MetroCast Communications Channel 10. Please check local listings for air times.
All editions are also available on my website.
Carbon Tax Debate Continues; Courts Weigh In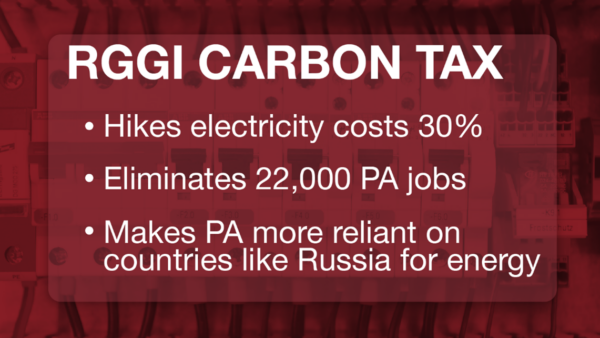 This week, I voted to override the governor's veto to block Pennsylvania from joining the Regional Greenhouse Gas Initiative (RGGI), a regressive tax on carbon that will increase electricity costs, eliminate family-sustaining jobs, and make the United States more reliant on fossil fuels from hostile nations. Unfortunately, despite some bipartisan support, the effort failed by one vote. The final vote was 32-17.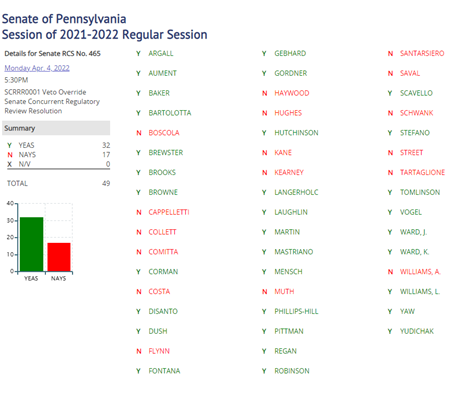 The fight against RGGI is not over. The state Commonwealth Court recently paused Pennsylvania's entry into the program pending their final verdict. Learn more here.
The Wheel: A Symbol of Revitalization in Tamaqua and Pottsville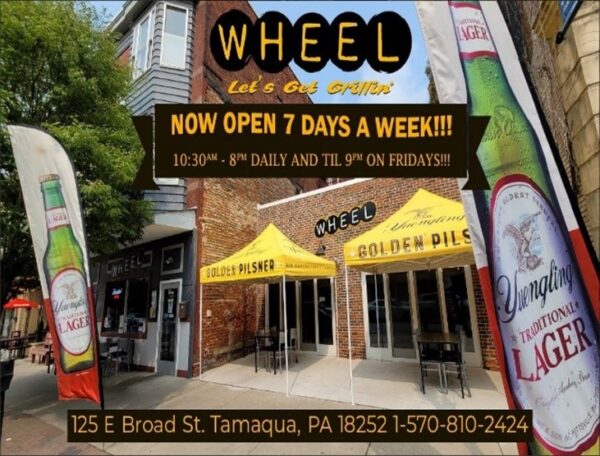 Celebrate National Grilled Cheese Day this week at the Wheel in either Tamaqua or Pottsville! This restaurant is just one of many examples of the efforts to breathe new life into Schuylkill County's older downtowns. From the new Alvernia campus, two new microbreweries, and new parking garage in downtown Pottsville to the fully restored and operational train station in Tamaqua, the signs of revitalization are everywhere!
Returning Whole Milk to Pennsylvania Schools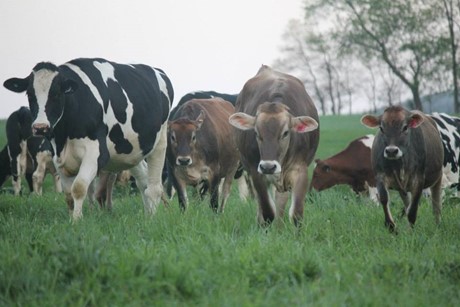 This week, I voted in favor of Senate Bill 1181 in the Senate Agriculture and Rural Affairs Committee, which would allow Pennsylvania schools to resume serving whole milk. Ever since the Obama Administration banned whole milk from schools, this bill has been the top priority of local dairy farmers. I requested a hearing of the Majority Policy Committee last year where local dairy advocates discussed the importance of whole milk to the health of Pennsylvania's students.
I look forward to voting in favor of this bill again on the floor of the Senate. Learn more about it here.
U.S. Faces Unprecedented Housing Shortage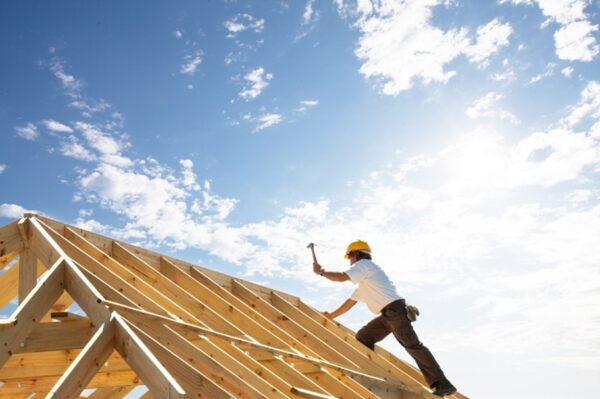 A recent article from NPR highlighted some of the main causes of the spike in home prices recently seen throughout Pennsylvania and across the country. A combination of factors including the fallout of the 2008 housing bubble crash causing lots of workers to leave the industry and the supply chain strain created by the pandemic has left the supply of homes drastically low – just as many millennials begin looking to settle down.
Read the full story here.