In this update
Senate Votes to Increase Funding for Roads and Bridges in Carbon, Luzerne, and Schuylkill Counties
Special Events in Pottsville, the Hazleton Area, White Haven, and Beyond
Senate Urges President Biden to Restart Keystone XL Pipeline
Education Committee Reviews Teacher Shortages and Encourages Whole Milk in Schools
Meeting with Constituents in Mahanoy City
March Argall Report: Letting the People Decide
Higher Education Power 100
---
Senate Votes to Increase Funding for Roads and Bridges in Carbon, Luzerne, and Schuylkill Counties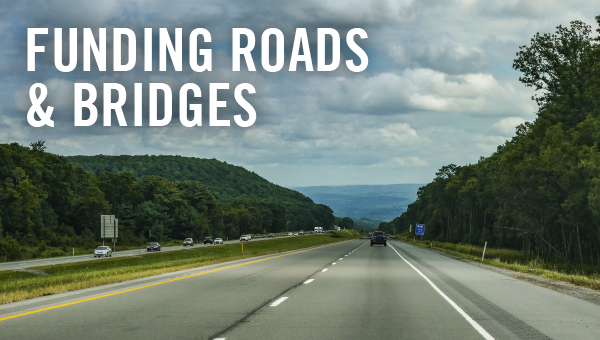 The Senate passed a bill this week to increase funding to fix Pennsylvania's roads and bridges—and halting the diversion of Motor License Fund dollars for "other" purposes. The bill now heads to the House of Representatives for consideration.
I regularly receive complaints from the people of Schuylkill, Carbon, and Luzerne Counties about the condition of our state roads – and for good reason! It's clear we need to do better and Senate Bill 121 is a great start.
Special Events in Pottsville, the Hazleton Area, White Haven, and Beyond
Commissioner Gary Hess and I visited the Pottsville Free Public Library's Putting Fore Pottsville Library event with some great news to share. They were awarded a highly competitive $117,000 state grant to support needed upgrades to their building. Also pictured here are Executive Director Jean Towle and Board President Barbara Miller.
One of the best signs of a growing community is new and expanded local restaurants. In Pottsville, I recently joined the owner of TRES Restaurant, Savas Logotheides, for his grand opening with the Schuylkill Chamber of Commerce and the Pottsville Business Association.
This is just the latest example of new life in downtown Pottsville – recent weeks have seen several new businesses AND the opening of Alvernia University's Pottsville CollegeTowne to students.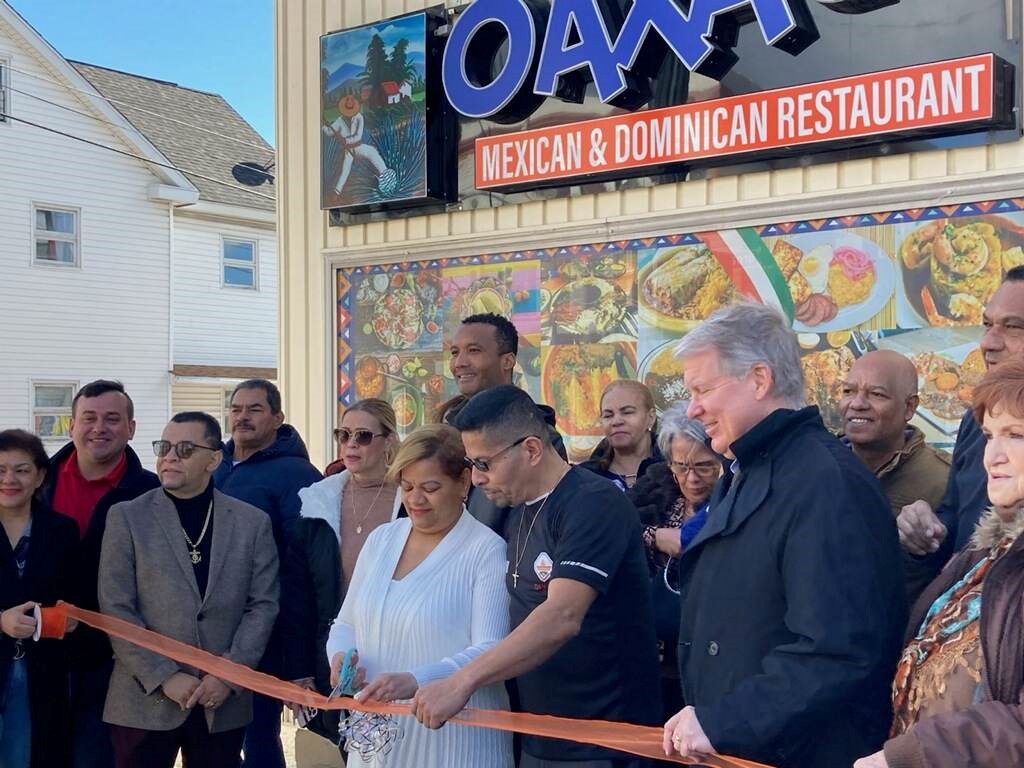 Rep. Dane Watro and I were invited to welcome the Oaxaca Mexican & Dominican Restaurant in West Hazleton on its grand opening on West Broad Street. The owners, Angela and Normando Sandoval, told us that, after working on their new business for the last three years, "today they are celebrating the American dream." Congratulations!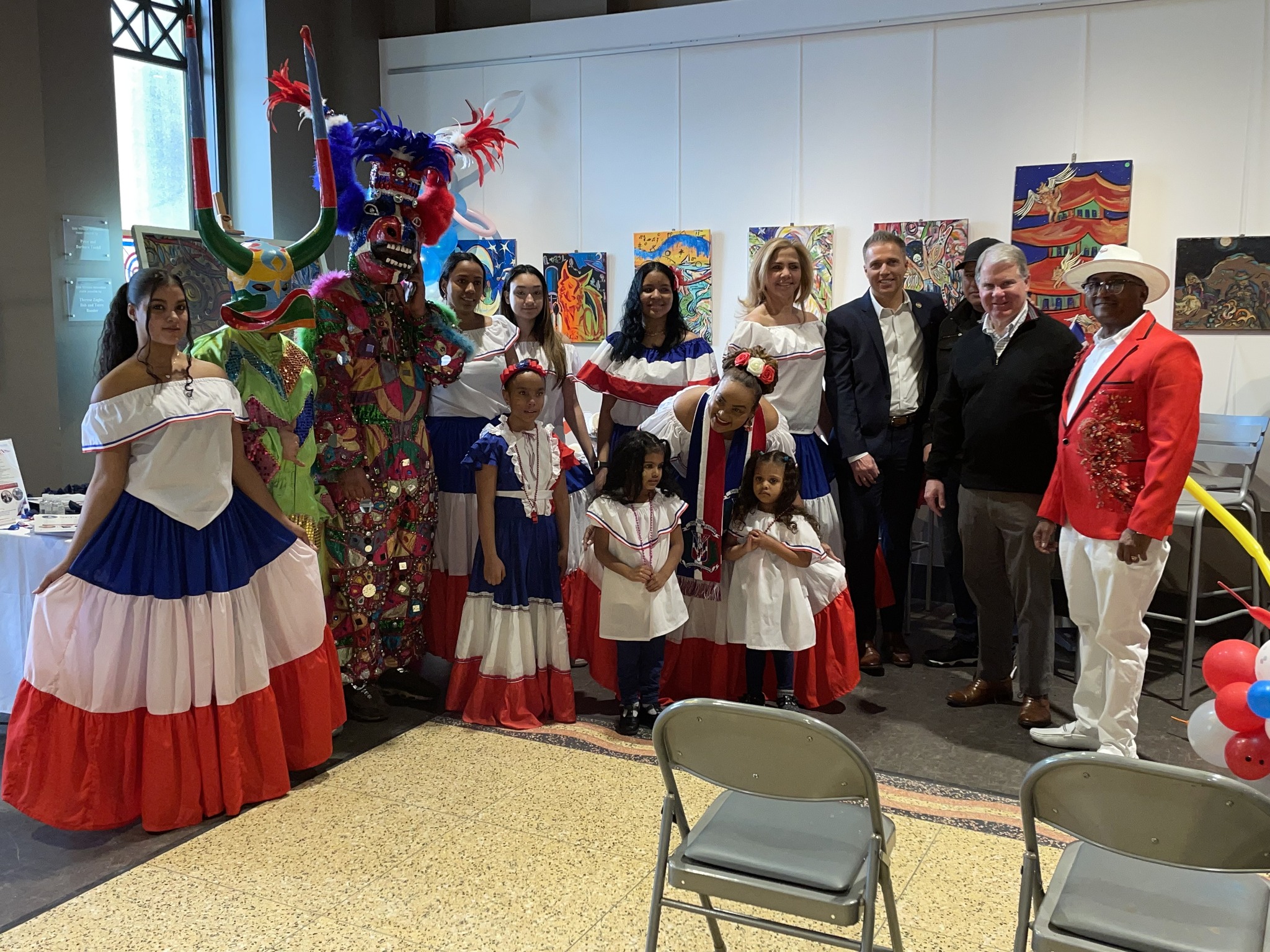 I was also invited to attend La Casa Dominicana de Hazelton's celebration of Dominican Independence Day with Rep. Dane Watro and Hazleton Mayor Jeff Cusat. It was a beautiful event!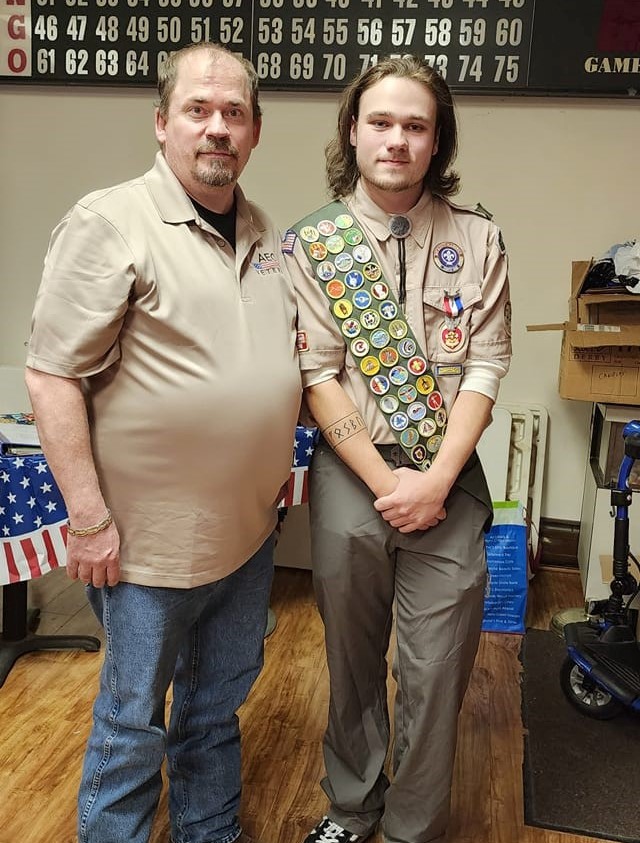 Congrats to Tyler Fosburg of Weatherly for achieving the rank of Eagle Scout! I was pleased to join him for his Troop 25 Court of Honor in White Haven this weekend with Jim Thorpe Mayor Michael Sofranko and Carbon County Commissioner Wayne Nothstein.
Senate Urges President Biden to Restart Keystone XL Pipeline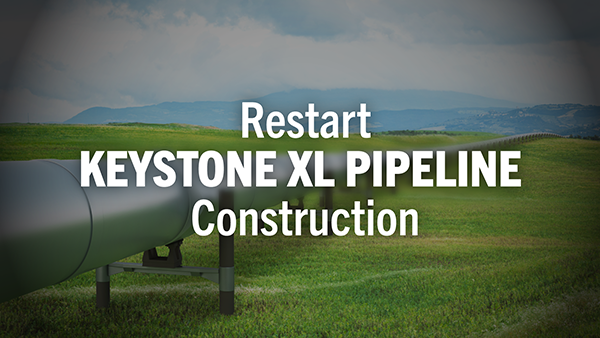 I joined with Senate colleagues this week in passing a resolution calling on President Biden to allow completion of the Keystone XL pipeline to create nearly 60,000 jobs and strengthen our energy independence in uncertain times.
Senate Resolution 9 urges the president to restart and expedite the completion of the Keystone XL pipeline, which had its permit canceled through an executive order on his first day in office.
A report from the U.S. Department of Energy showcased that the construction of the pipeline would have generated between 16,149-59,468 jobs annually and contributed $3.4 billion to the United States Gross Domestic Product.
The resolution will now be transmitted to President Biden and members of Congress, including the entire Pennsylvania Congressional delegation.
Education Committee Reviews Teacher Shortages and Encourages Whole Milk in Schools
I chaired a public hearing and a voting meeting of the Senate Education Committee this week.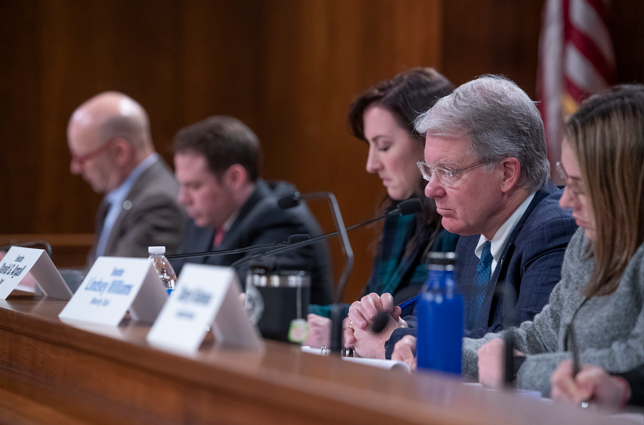 Tuesday's public hearing reviewed teachers shortages in Pennsylvania. We heard testimony about why Pennsylvania is facing this shortage and what can be done to encourage more young people to pursue a career in teaching.
I've heard from many groups that the teacher shortages from today are different than what we've seen in the past. We need to ensure that whatever solution we pursue does not over-emphasize quantity and under-emphasize quality.
On Wednesday, I chaired a voting meeting where we approved two bills to encourage Pennsylvania schools to again offer whole milk in school lunches. In 2010, Congress passed a bill prohibiting whole milk from being served in schools, which President Barack Obama signed into law.
Senate Bill 297 would allow Pennsylvania schools to sell whole or reduced fat (2%) milk that is produced by Pennsylvanian dairy farms.
Senate Resolution 48 urges the U.S. Department of Agriculture to allow whole and reduced fat milk to again be offered in schools across the country.
Meeting with Constituents in Mahanoy City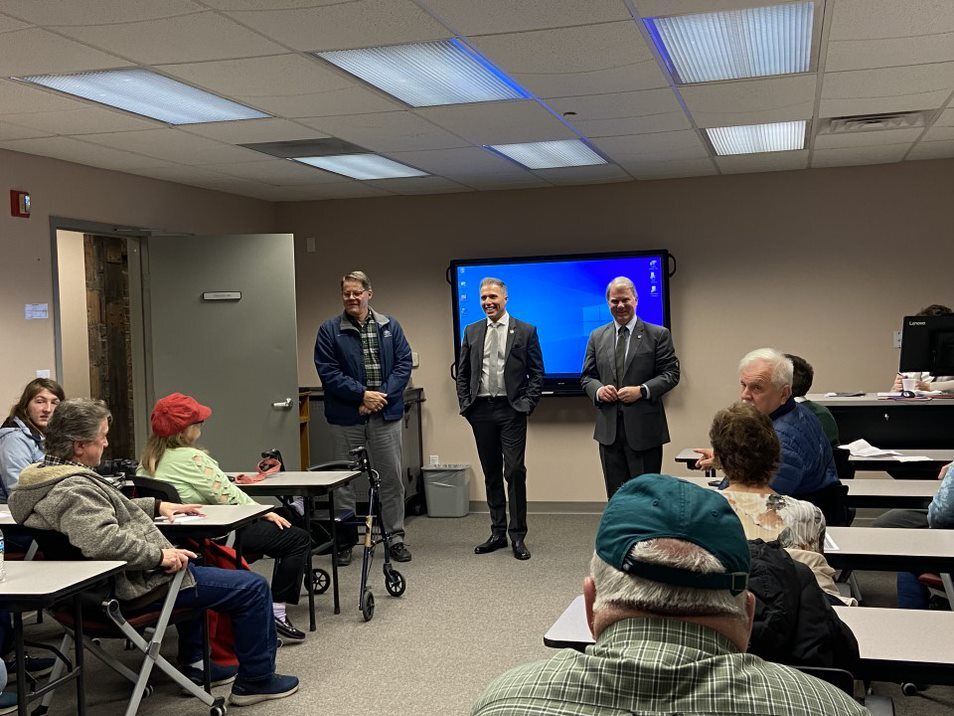 Thank you for everyone who came to the open house and town hall Rep. Dane Watro and I held at our Mahanoy City office this week – including a visit by Rep. Tim Twardzik. The office is open from 9:00 a.m. – 4:00 p.m. Monday through Friday to assist the people of Schuylkill, Carbon, and Luzerne County with any state-related issues.
Visit my website for more information about the services offered at our district offices.
March Argall Report: Letting the People Decide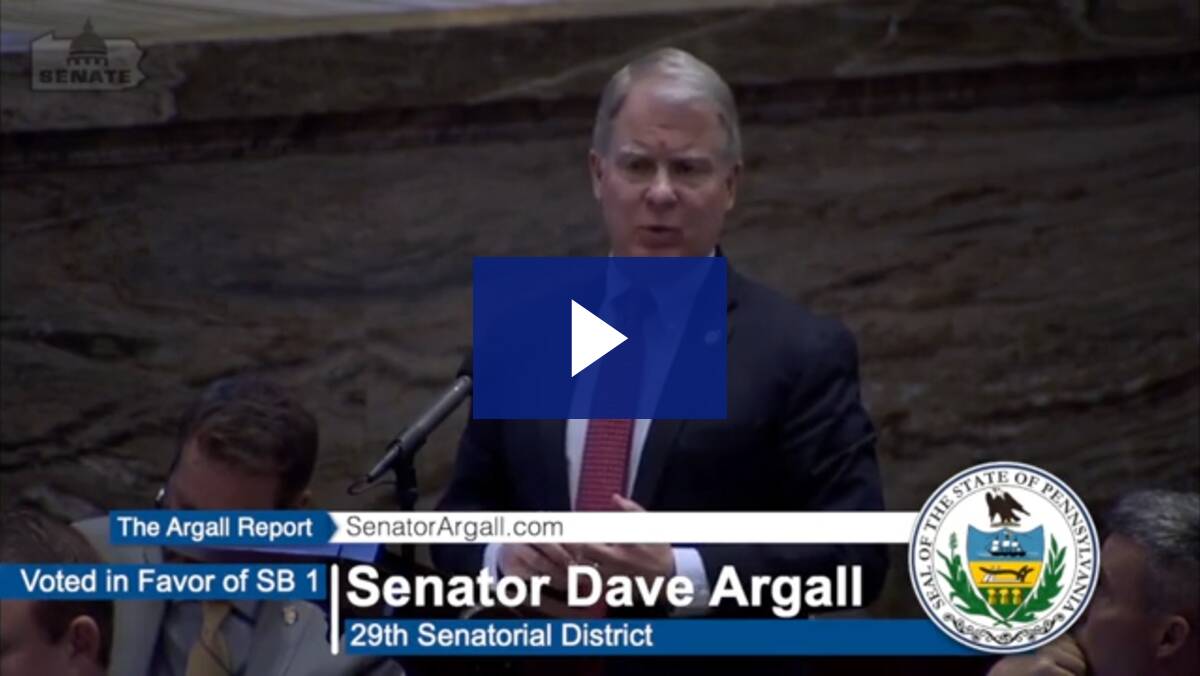 The March edition of my local TV program features debate on Senate Bill 1, which proposed three separate and distinct amendments to the PA Constitution.
The sooner the citizens of Pennsylvania vote on these important issues, the better.
The first amendment would provide a two-year window for civil lawsuits for victims of childhood sexual abuse. The second amendment would provide for the General Assembly's disapproval of a regulation which the Governor would be unable to veto. The third amendment asks if valid ID should be presented when voting in Pennsylvania.
Higher Education Power 100
This week, City and State PA included me in their 2023 Higher Education Power 100, as noted here:
"After the 2018 Parkland school shooting, as chair of the Pennsylvania Senate's Majority Policy Committee, Dave Argall held a series of statewide roundtables that led to hundreds of millions of dollars in school safety investment. More recently, the Schuylkill County Republican secured a $3 million state grant to fund Pottsville CollegeTowne, a branch campus of Alvernia University. Now Argall, a longtime college instructor of public policy, brings his decades of educational commitment to his new role as chair of the Senate's Education Committee."

If you are not already subscribed to this newsletter please sign up here.