In this update:
Open House, Town Hall in Mahanoy City
Should the Death Penalty be Abolished?
Preventing PA Tax Dollars from Supporting the Russian Government
Senate Launches Hearings into Train Derailment at Pennsylvania-Ohio Border
Mahanoy City Leaves Program for Distressed Municipalities
Meeting with Lehigh Valley Educators
Friday Deadline for Business Taxpayers to Sign Up for New Online State Tax-Filing System
Resources for Understanding Military Benefits and Tax Filing
---
Open House, Town Hall in Mahanoy City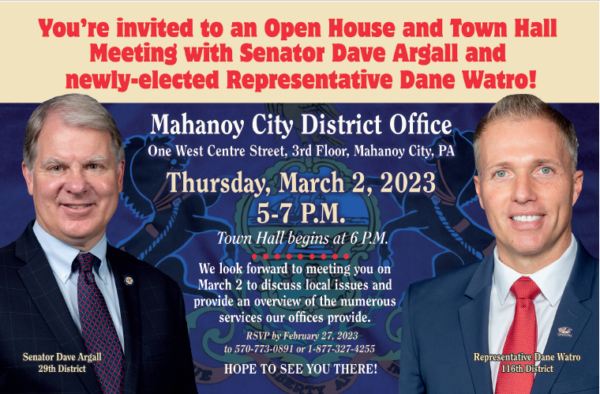 You're invited—Rep. Dane Watro and I will conduct an open house and town hall meeting at our Mahanoy City office on Thursday evening to discuss state issues and the many services our offices provide to constituents.
By making this space a joint office, we're saving taxpayer dollars. We also share an office in Hazleton for our constituents in Luzerne County.
To RSVP, call 570-773-0891.
Should the Death Penalty be Abolished?
This week, I cosponsored Senator Mike Regan's bill to require the death penalty for people convicted of killing law enforcement officials.
Governor Shapiro has stated that he will not support the use of the death penalty and called on the Senate and the House to abolish it for good.
My legislative survey on the death penalty is focused on this issue. Let me know your thoughts on whether the death penalty should be used in Pennsylvania.
Preventing PA Tax Dollars from Supporting the Russian Government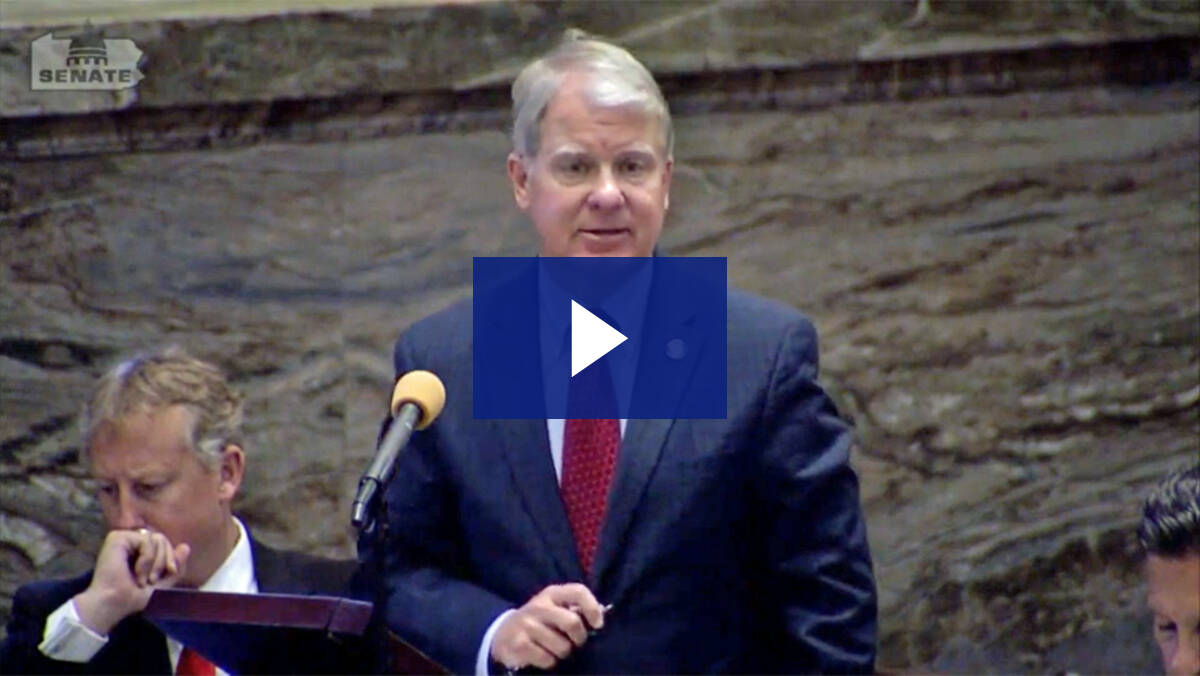 Today is the one-year anniversary of Russia's unprovoked invasion of Ukraine. In recognition of the continued bravery of the people of Ukraine, I reintroduced my bill to prevent companies with connections to the Russian government from receiving Pennsylvania tax dollars this week.
The 29th senate district in Schuylkill, Carbon, and Luzerne Counties contains some of the most concentrated communities of Ukrainian Americans in the United States.
According to the 2020 census, Cass Township, near Minersville, has the highest percentage of people with Ukrainian ancestry in the United States. Carbon County is home to the Ukrainian Homestead. Founded in 1957, near Lehighton, the Homestead is dedicated to the celebration of Ukrainian heritage and culture.
I hope to see this bill considered soon, to show the people of Ukraine that Pennsylvania supports their heroic efforts to defend their democracy.
Senate Launches Hearings into Train Derailment at Pennsylvania-Ohio Border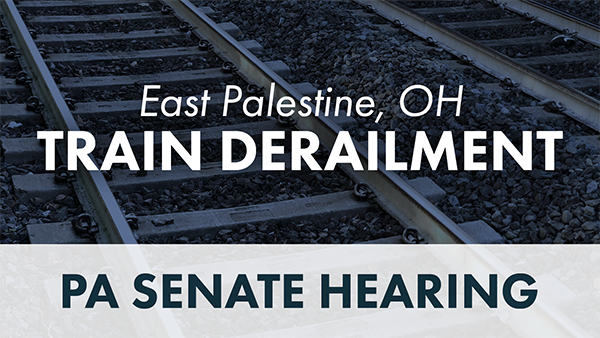 The Pennsylvania Senate is holding hearings on the Feb. 3 derailment of a Norfolk Southern train carrying toxic chemicals near the Pennsylvania border.
The derailment in East Palestine, Ohio, near the border with Beaver County, Pennsylvania, was followed by a "controlled burn" of train cars containing vinyl chloride.
Thursday's hearing in Monaca, Beaver County by the Senate Veterans Affairs and Emergency Preparedness Committee focused on the emergency response to the train derailment and subsequent controlled chemical burn. It featured testimony from concerned residents.
On Feb. 27, the Senate Transportation Committee will conduct a hearing on hazardous materials transported by rail in Pennsylvania. The panel will review federal and state laws, regulations and policies covering the safe transport and management of hazardous materials by rail. The public is invited to submit questions here.
Pennsylvania ranks first in the nation with the highest number of operating railroads, 65, and fifth in total track mileage, with more than 5,600 miles.
Mahanoy City Leaves Program for Distressed Municipalities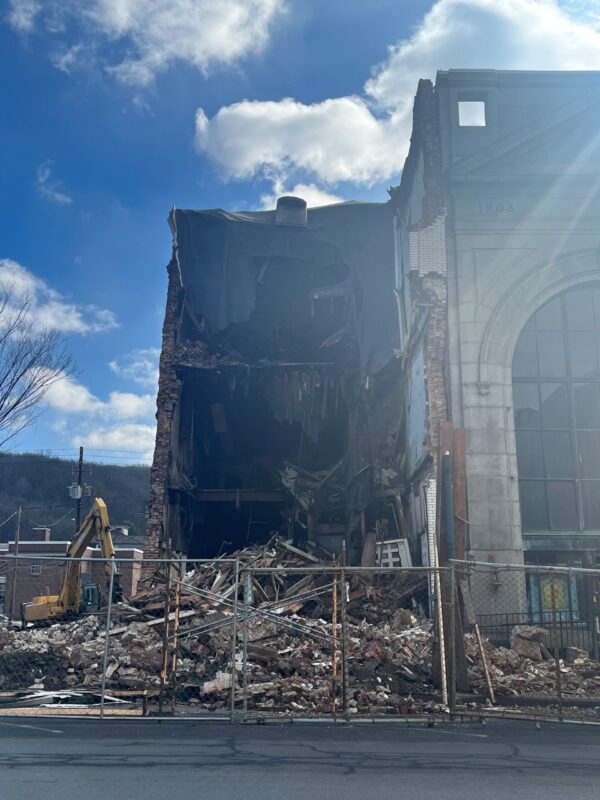 Congrats to Mahanoy City on successfully improving their local operations enough to qualify for leaving the Act 47 program. Act 47 is a state law originally sponsored by the late Senator Jim Rhoades that requires our state government to help struggling towns recover.
I have no doubt that my old friend would be proud of the bipartisan efforts of his hometown to get back on track, with the help of a program he worked hard to create.
Thanks to a seven-year effort by borough officials, with help from local state legislators and the Department of Community and Economic Development, the town is now again financially stable.
The Republican Herald's reporting on this story discussed their improved efforts to fight blight, in part thanks to a state grant which my office helped to secure with Representatives Neal Goodman and Tim Twardzik. The progress is visible – as you can see from the picture above, deteriorating buildings are being demolished now!
Meeting with Lehigh Valley Educators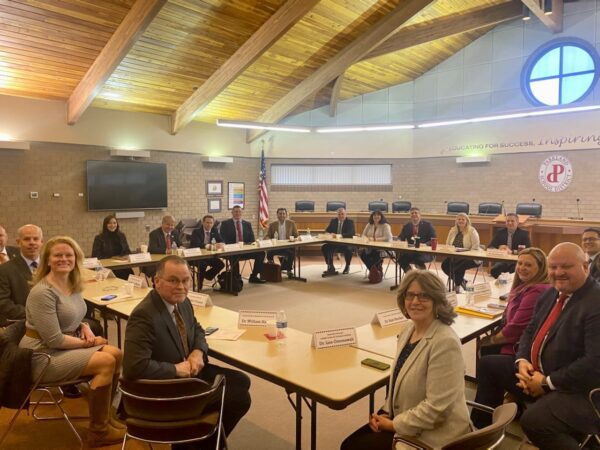 I was invited to join one of PA's newest state senators, Jarrett Coleman, at a discussion with school district leaders from Carbon, Lehigh, and Bucks Counties. We had a productive discussion about school safety, creating better career pipelines for new teachers, and how to more fairly fund our schools.
As the new Chair of the Senate Education Committee, it's important to me to have everyone at the table – teachers, students, parents, administrators, and taxpayers – as we work to improve our education system, from preschool to grad school.
Friday Deadline for Business Taxpayers to Sign Up for New Online State Tax-Filing System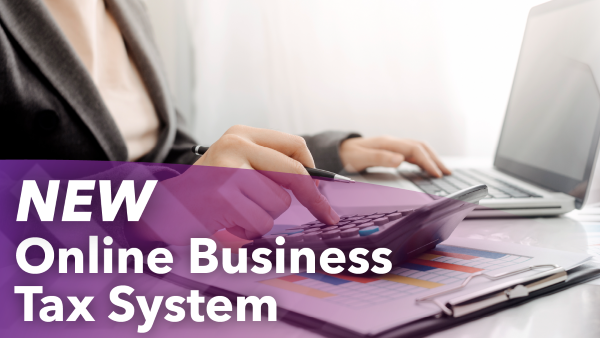 Business taxpayers in Pennsylvania are encouraged to sign up for an account on myPATH – the new online system that enables them to register, file and pay their state taxes through the Department of Revenue – before the old system goes offline next Friday.
The myPATH system was created to replace the prior online filing system known as e-TIDES, which the Department of Revenue will retire on Friday, Feb. 24. Taxpayers no longer will be able to use e-TIDES after that day. They will need to use myPATH to file their taxes.
Businesses can migrate their prior account information from e-TIDES into their new myPATH accounts.
An informational website about myPATH features step-by-step instructions and video tutorials on switching over, and an online customer service center can help taxpayers who still need assistance.
Resources for Understanding Military Benefits and Tax Filing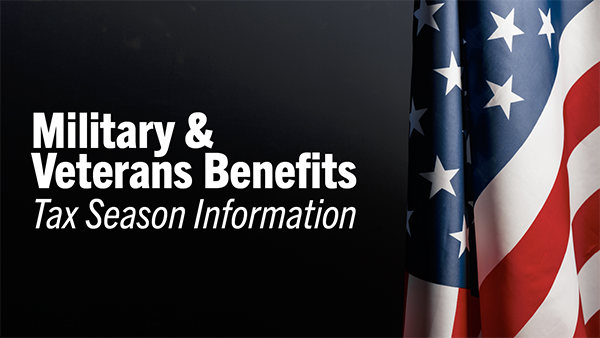 If you are a member of the military or veteran, you earned benefits from grateful citizens in honor of your service to our nation. You may find these resources on taxes and their benefits helpful this tax season.
For Pennsylvania state taxes, this U.S. Army site provides information on:
State Taxes on Military Retired Pay
State Taxes on Military Pay
State Taxes on Differential Pay for Reserve Component Service Members
And more
For federal taxes, the U.S. Department of Veterans Affairs provides information on how veterans can maximize their tax benefits. It covers what's taxable and what's not and includes AARP Foundation's Tax-Aide program, which offers free tax help to anyone, with a focus on taxpayers who are 50 and older and have low to moderate incomes.

If you are not already subscribed to this newsletter please sign up here.