Follow Sen. Argall on Twitter for Senate happenings – @SenatorArgall
For photos from Sen. Argall, follow him on Instagram

In this email edition:
Predictions for 2020
Property Tax Call-In Show
Dairy Industry Threatened
The Effects of Banning Fracking
Supporting Thon
Support the SPCAs
New Eagle Scout in Sinking Spring
New Poll: Minimum Wage
---
Predictions for 2020

Now is a perfect time to set goals for 2020. I hope that we can build on the progress that has been made this past year.
There was significant progress made on local revitalization projects in 2019. Miner's Loft in Minersville, the ongoing efforts in Sinking Spring and Kaier's Park in Mahanoy City are just some of the projects that have turned abandoned eyesores into valuable parts of the community. I hope to continue to work on a bipartisan basis to move our communities ahead, despite the obstacles against us.
When I look at the Schuylkill River and see people kayaking and fishing, I'm reminded it wasn't too long ago that the river was too polluted to enjoy. Our local coal refuse plants helped by cleaning up massive black piles of waste coal and filling in the pits left by mining operations. I will continue supporting the many people who work hard to improve our environment.
The property tax elimination work group sent five plans to Republican and Democratic leadership last month in the hopes that we can find a plan which will be supported by all. It is past time that we dealt with this archaic and harmful tax system, and I hope that we will soon pass legislation to eliminate school property taxes.
2019 also saw the passage of my legislation to provide safety grants for all schools, including faith-based institutions. I hope that we can continue to prioritize measures that will help our children learn and grow in a safe environment.
2019 provides us with many examples of policy failure and successes at the state Capitol. In 2020, the battles will continue. That's one prediction we can all agree on!
Property Tax Call-In Show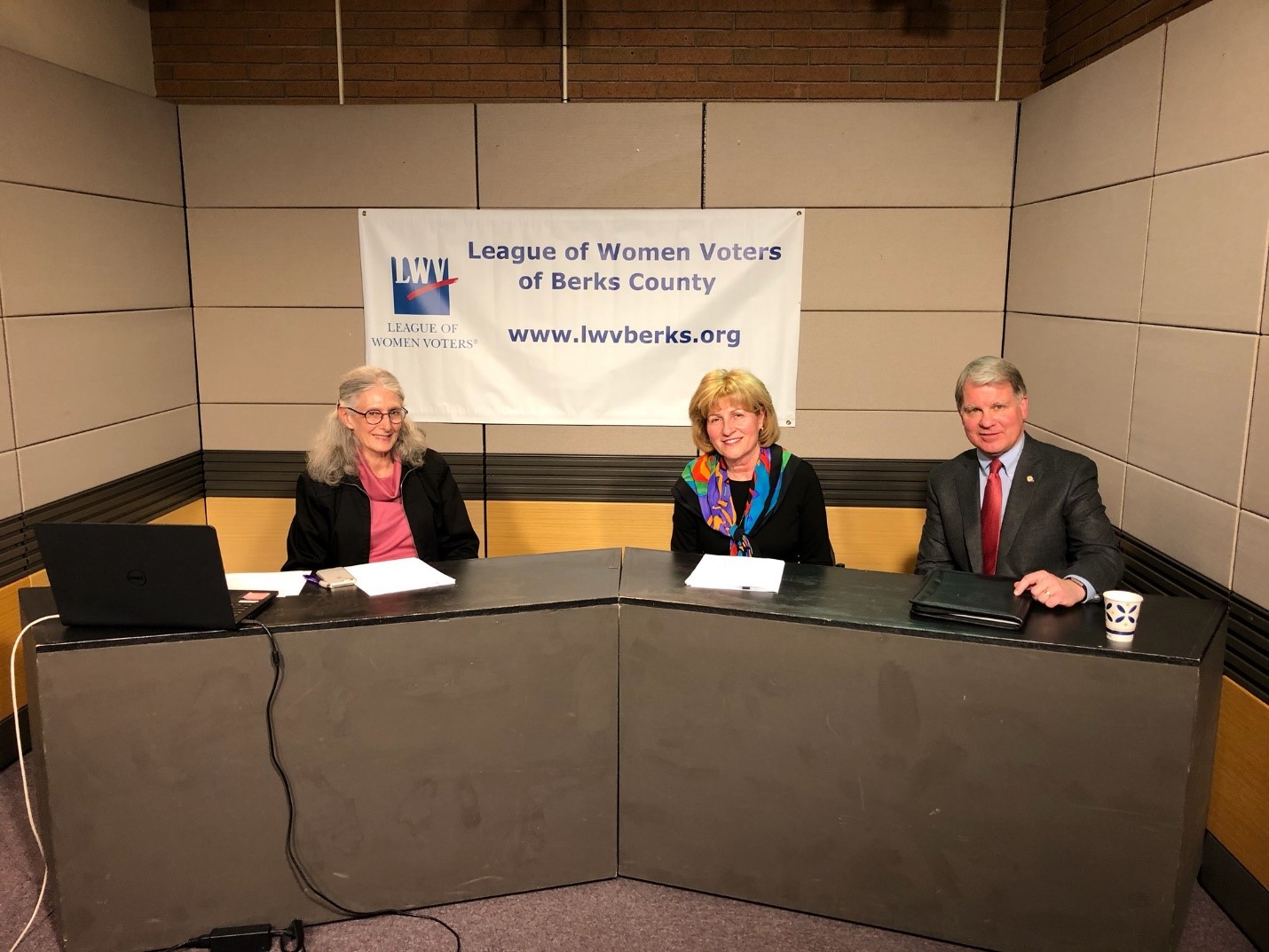 On Tuesday, Senator Judy Schwank (D-Berks) and I held a bipartisan discussion on School Property Taxes. The event was held by the League of Women Voters in Berks County. We took many questions from callers about school property taxes and the property tax workgroup. You can watch the show here.
Dairy Industry Threatened
Our state and local dairy industry is under threat here in Pennsylvania. Milk consumption around the country has fallen which has hurt many local dairy farms. You can learn about this issue here.
Last year's Farm Bill was created in part to reverse the trend of farms closing down across the state. At the Farm Show, I held a public hearing to discuss the Farm Bill's impact. You can watch the hearing here.
The Effects of Banning Fracking
A recent study by the US Chamber of Commerce maintains that a ban on fracking would cost the state over 600,000 jobs and cost the state over $250 billion over a five-year period. This kind of economic loss would affect many households in Pennsylvania. Legislation has been proposed to ban fracking in PA, as has been done in several other states. You can read more about it here.
Supporting Thon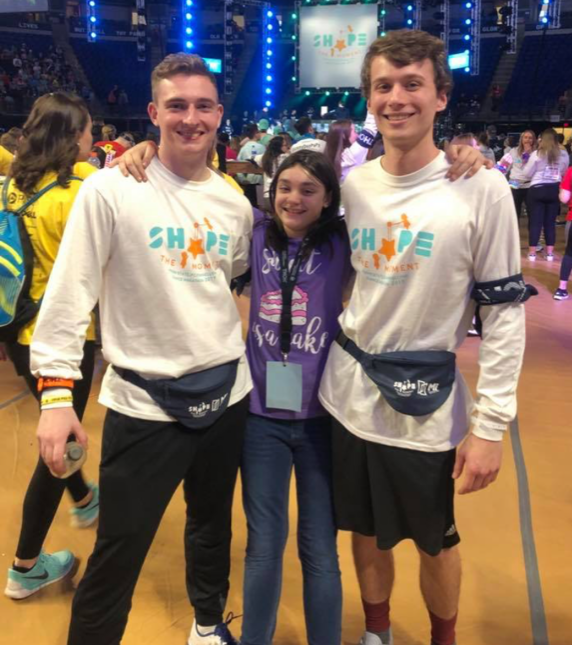 Senator Tom Killion (R-9) is introducing a resolution recognizing February 17-23 as "THON week" in Pennsylvania. It is wonderful each year to see thousands of college students come together to raise awareness and money to support children afflicted by cancer and their families. One of my legislative assistants, Jim Brugger, represented his organization and stood for all 46 hours with no breaks last year! Good luck to all those participating this year!
Support the SPCAs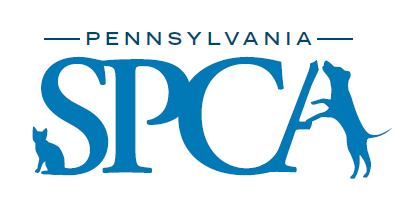 I recently visited the Hillside SPCA in Pottsville to talk about the issues they face. Hillside SPCA, Ruth Steinhart Memorial SPCA, Humane Society of Berks County, and Animal Rescue League of Berks are local SPCAs and animal shelters with many good dogs and cats in need of a loving family. You can also volunteer or donate money to them so they can take care of the animals under their care.
New Eagle Scout in Sinking Spring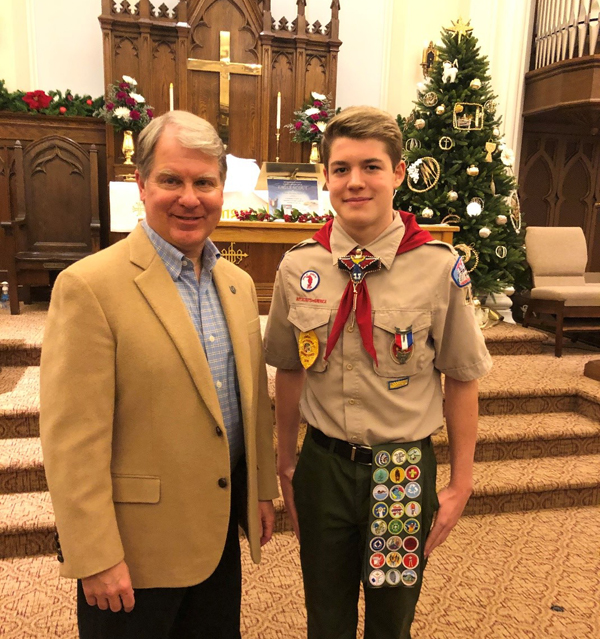 Over the holidays, my wife and I joined Evan Michael Hebel as he became an Eagle Scout. He will represent Sinking Spring and Troop 456 very well. Congratulations Evan on your hard work and achievements!
Poll Question: Minimum Wage
The PA Senate recently passed Senate Bill 79 by a bipartisan vote of 42 to 7 to incrementally increase the state's minimum wage for the first time in a decade. The bill would increase the state's minimum wage by $2.25 over the next three years reaching $9.50 in January of 2022.
Those that support this legislation believe that the incremental increase in the wage will be beneficial to workers.
By not dramatically increasing the wage all at once, this strategy would also allow businesses to appropriately address the change in wage.
Those that don't support this legislation believe that the bill doesn't go far enough (some are calling for a $15 an hour wage) or that the state should not be involved in increasing the minimum wage.
You can read more about it here.