Follow Sen. Argall on Twitter for Senate happenings – @SenatorArgall
For photos from Sen. Argall, follow him on Instagram

In this email update:
Getting more bang for the buck through demolition funding program
Senate committee approves bipartisan legislation on prison closings
Senate Aviation Caucus tours Boeing facility in Delaware County
PCN program highlights free speech on college campuses and school property tax elimination—as suggested by a Berks County constituent
Bills passed by the Senate
Tamaqua Remembers website launches to honor our veterans and military men and women
On deck
Getting more bang for the buck through demolition funding program
Last Thursday, Representative Neal Goodman and I, along with Shenandoah Borough and Schuylkill County officials, attended the demolition of thirteen homes that were destroyed by an arson fire in Shenandoah back in 2016.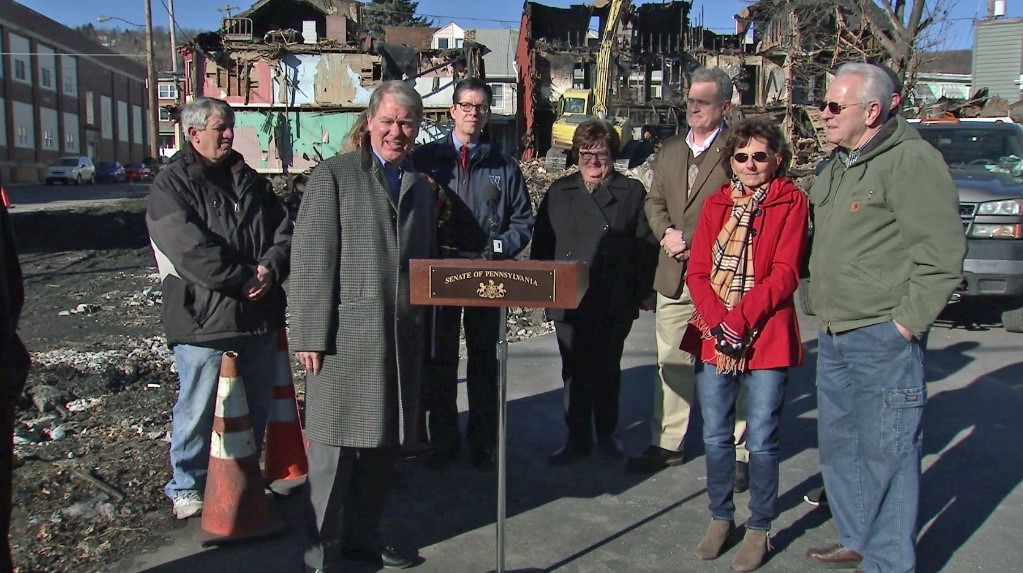 The demolition was made possible due to the $1.4 million grant which I requested to Schuylkill County's demolition program from the Department of Community & Economic Development last year.
Shenandoah, like many other aging communities with population declines across Pennsylvania, simply does not have an extra $100,000 in its budget; therefore, the need to address demolition funding is critical. Through this demolition funding, Shenandoah is able to maximize its dollars and move forward with this large scale demolition project.
During this event, we also celebrated the midway point of dozens of demolition projects that have either been completed or are planned for later this year using this funding to enhance the community and put an end to blight.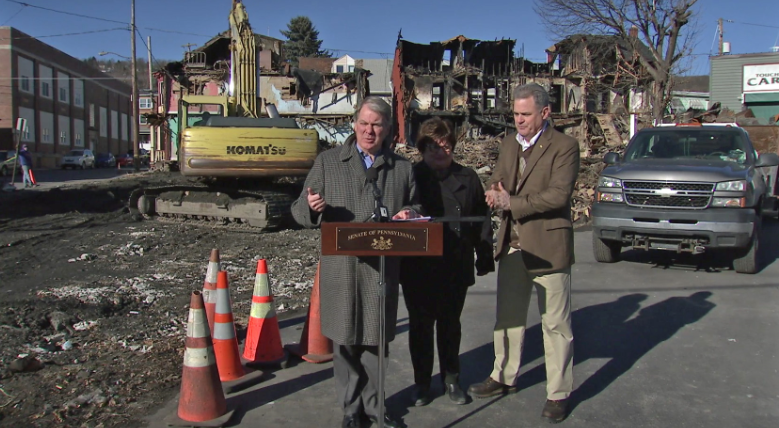 The county estimated that approximately 50 demolition projects would be funded through this grant. To date, there are 56 properties that have either been demolished or are in the bid process. This increase in projects is due to the fact that bids are coming in at lower amounts than expected. I truly believe that our demolition program is one of the best in Pennsylvania.
The following municipalities have projects that are either completed or pending through the $1.4 million Department of Community and Economic Development Grant:
Ashland Borough
Butler Township
Coaldale Borough
Delano Township
Frackville Borough
Gilberton Borough
Girardville Borough
Gordon Borough
Mahanoy City Borough
Minersville Borough
Palo Alto Borough
Pottsville City
Porter Township
Reilly Township
Schuylkill Haven Borough
Shenandoah Borough
Tamaqua Borough
Tower City Borough
Despite Pennsylvania having some of the toughest laws in the nation when it comes to fighting blight, the problem lies in the fact that many municipalities lack the necessary funds to demolish blighted buildings and properties. I fought to bring this funding back to Schuylkill County because we need the necessary tools to help our communities grow again.
Our commissioners, George Halcovage, Gary Hess, and Frank Staudenmeier, along with County Administrator Gary Bender and his staff, have done an excellent job working diligently with local governments to stretch these much-needed dollars and I am grateful for all of their hard work.
You can watch the event here.
Read more about the demolition from WBRE here.
Senate committee approves bipartisan legislation on prison closings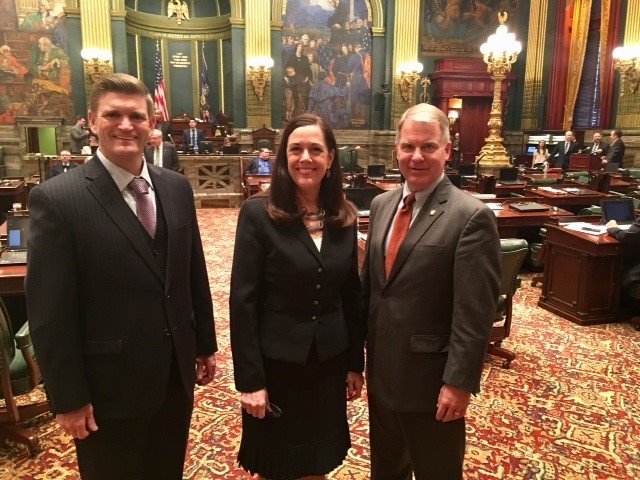 Pictured: Senators Yudichak, Baker and Argall.
On Monday, the Senate State Government Committee unanimously approved bipartisan legislation reforming possible state prison closures in Pennsylvania.
On January 6, 2017, the Pennsylvania Department of Corrections publicly announced the closures of two of five selected state correctional institutions located across the state. A final decision for closures was set for January 26, 2017, leaving only twenty days to gather feedback from parties directly affected by these closings, including the institutions' workforce, local governments and elected officials.
Senate Bill 748 establishes the Public Safety Facilities Act which ensures there is adequate notice and consideration of any proposed state correctional institution closures, as well as other structures that employ law enforcement staff. The bill requires specific notification requirements and the development of comprehensive strategies to minimize undue stress on employees and local communities. The bill is modeled after a law passed in New York regarding a similar debate.
When we heard the department's announcement that SCI Frackville was on the list of potential closures, our county delegation, state representatives, and senators in the area joined together to make the bipartisan case that closing this institution was not only unjustifiable, but it would have an adverse effect both financially and on the public safety of the community and its residents.
During that time, many local residents reached out to us to voice their concerns about the negative impact the closure would personally have on them. A petition which urged the governor and Secretary Wetzel to keep the facility opened was signed by 5,670 local residents.
Senator John Yudichak (D-Luzerne/Carbon) and Senator Lisa Baker (R -Luzerne/Pike/Susquehanna/Wayne/Wyoming), both co-sponsors of Senate Bill 748, also fought to save correctional facilities in their areas that faced the potential threat of closing. SCI Retreat is located in Senator Yudichak's district and SCI Waymart is located in Senator Baker's district.
While all three state correctional facilities remain open, future prison closures across the state remain possible. I believe that with the committee's passage of Senate Bill 748, the process for prison closures can be better streamlined. Senate Bill 748 allows local residents to be a part of the decision-making process and helps local officials, as well as the Department of Corrections, to comprehensively identify the potential impact that closing a state correctional facility would have on our communities.
Other co-sponsors of Senate Bill 748 are: Senator John Blake (D-22); Senator Jay Costa (D-43); Senator Kim Ward (R-39); Senator John Rafferty (R-44); Senator John Gordner (R-27); Senator Wayne Fontana (D-42); and Senator Michele Brooks (R-50).
The bill will now move to the full Senate for consideration.
Read more from bctv.org here.
Senate Aviation Caucus tours Boeing facility in Delaware County
Last Thursday, the Senate Aviation Caucus, which I chair, toured the Boeing Company's manufacturing operation in Ridley Park, Delaware County, one of the nation's premier helicopter manufacturing operations.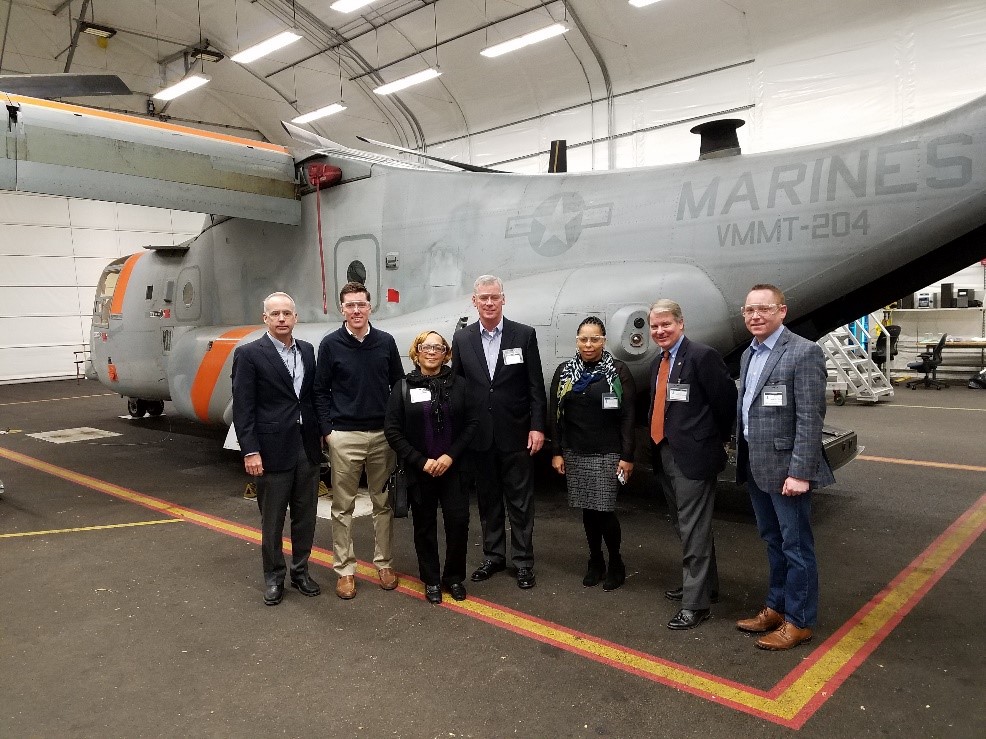 The tour consisted of an introductory presentation to summarize the operations at the facility, and a visit on the production line of the CH-47 Chinook helicopter which is used by the U.S. Army along with 16 other countries, and the V-22 Osprey, a tiltrotor aircraft flown by the U.S. Marines and Air Force Special Operations.
PCN program highlights free speech on college campuses and school property tax elimination—as suggested by a Berks County constituent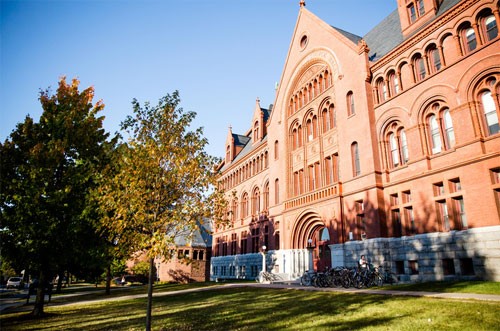 During PCN's On The Issues program, which aired this week, I discussed the following topics: free speech on college campuses, school property tax elimination and welfare reform.
During this program, I mentioned the Senate Majority Policy Committee's recent public hearing that took a closer look at free speech issues on Pennsylvania college campuses. The hearing, which I chaired at the request of a Berks County constituent, examined both successful and unsuccessful strategies that colleges in Pennsylvania and across the country have adopted to handle controversial speakers. In case you missed the hearing, you can watch it here.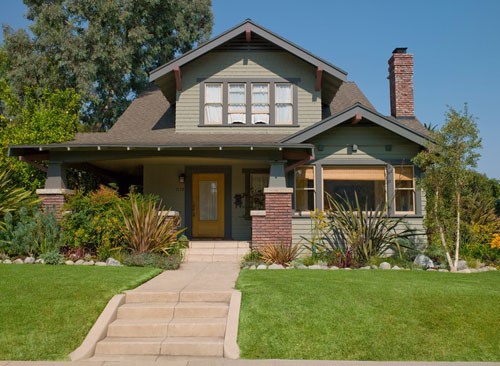 I also discussed our efforts to eliminate school property tax elimination, specifically mentioning the momentum we gained when Pennsylvania voters approved the constitutional amendment to permit the General Assembly, for the first time ever, to enact legislation to expand the homestead exclusion up to 100 percent.
At this time, my key allies in the Senate and I are meeting with each senator to figure out what our best plan of action will be to move ahead and eliminate our archaic school property tax system. Our goal is to have this bill passed by the Senate in the near future, for the first time in history, so that it can be sent to over to the House and the governor.
In regard to welfare reform measures, as Chairman of the Senate Majority Policy Committee, one of the biggest issues my colleagues and I continue to confront is welfare fraud and abuse in our state. During the program, I highlighted some of the legislature's key initiatives that will help us to save money and reform our current system.
Bills passed by the Senate
The Senate passed the following bills this week:
Senate Bill 52, which directs the Pennsylvania Department of Military & Veterans Affairs (DMVA) to establish the National Guard Youth Challenge Program to the extent that funds are appropriated for such a program.
Senate Bill 775, which establishes the Pennsylvania Museum Preservation Act.
Senate Bill 234, which establishes Pennsylvania's Property Assessed Clean Energy (PACE) program.
Senate Bill 611, which strengthens the Public Employee Pension Forfeiture Act to require pension forfeiture if a public employee or public official is convicted, pleads guilty, or no defense to any felony offense related to his or her employment.
Senate Bill 799, which relates to the Pennsylvania Clean Water Procurement Program.
Senate Bill 1015, which improves response times for Special Emergency Response Teams.
Senate Bill 898, which exempts municipal trucks from state bonding requirements when these vehicles are traveling in order to maintain local roads.
Senate Bill 1034, which amends the Congressional Redistricting Act of 2011.
Senate Resolution 32, which directs the Joint State Government Commission to study the use of youth courts in Pennsylvania's education and juvenile justice systems.
Senate Resolution 237, which urges counties and local law enforcement, public safety and emergency services to work with the State Police to facilitate the rollout of the new P25 Pa-Star Net radio system.
House Bill 359, which relates to hunting license revocation.
House Bill 1653, which amends the Higher Education Scholarship Law to make students enrolled in distance, or online, education programs eligible for PA State Grants.
Tamaqua Remembers website launches to honor our veterans and military men and women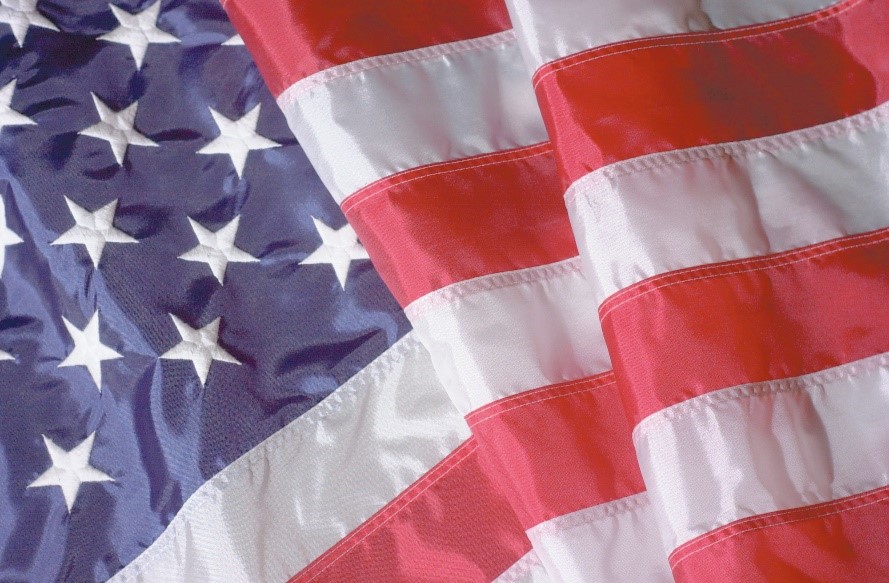 The Tamaqua Remembers website was recently launched to honor Tamaqua's veterans and men and women serving in the military.
The website features "The Wall" which lists the names of Tamaqua's heroes who lost their lives in the line of duty while serving our country, as well as a "Veteran Tribute" feature which allows citizens to submit information recognizing veterans and military heroes in their lives.
A special thank you to all those involved in creating this website and to our nation's veterans and service men and women who have selflessly fought for our freedom and liberties!
Tamaqua Remembers can be accessed here.
On deck
The Senate is scheduled to convene on Monday, February 5 at 1 p.m. You can watch session live and view the voting calendar on my website.