Follow Sen. Argall on Twitter for Senate happenings – @SenatorArgall
For photos from Sen. Argall, follow him on Instagram

In this email update:
The good, the bad, and the ugly of 2018
All Paws on Deck at Frackville SCI
New DUI Laws Go into effect on Sunday for repeat offenders
New Morgan Scholarship for Schuylkill County Students at Lycoming College
Reviewing the major issues with the Berks County School Districts
Season's Greetings and Best Wishes for A Happy New Year
---
The good, the bad, and the ugly of 2018
The General Assembly made significant bipartisan progress in several key areas this year, but a number of other worthwhile bills failed to reach the finish line. On the good, the bad, and the ugly of 2018: here are my brief reflections.
The Good
One of the most important priorities for state lawmakers is making sure that tax dollars sent to Harrisburg are not squandered. The bipartisan state budget agreement approved in June not only held the line on taxes, but also provided additional funding to combat welfare fraud and abuse through the Office of Inspector General.
A new law was also approved to address the most egregious abuses of the welfare system by ensuring high-level drug dealers and non-compliant sex offenders are ineligible for benefits, as well as banning the use of EBT cards at casinos and adult entertainment venues.
Another highlight of this session was final approval of a law that I authored, along with several of my bipartisan Senate colleagues, to protect communities against the negative impacts of closing correctional institutions. The new law ensures all affected parties are notified, any potential closure can be fairly evaluated, and all reasonable steps are taken to minimize the impact on affected communities.
Motorists and highway construction workers will also benefit from safer roads thanks to a new law allowing speed cameras to be placed in active work zones. The law was a direct result of a series of meetings with transportation experts in Berks County who strongly advocated for the measure.
The Bad
Lawmakers in the Senate and the House passed a bill that would place commonsense work and job search requirements on able-bodied adults who receive Medicaid benefits. The legislation would have helped rein in the explosive growth of Medicaid costs without impacting the individuals who need this program most.
It was disappointing that Governor Wolf vetoed this measure without offering any alternatives to control the rising costs of the program – costs that are ultimately paid by taxpayers. Instead of protecting taxpayers, the governor's veto only protected the status quo.
Welfare reform should be a bipartisan effort. In the 1990s, Democrat President Bill Clinton and a Republican Congress worked together to improve the welfare system. There is no reason why a Democrat Governor Wolf and a Republican General Assembly cannot do the same.
We need to take action sooner rather than later.
The Ugly
The biggest disappointment for many Pennsylvanians this year was the fact that many special interest groups continued to stand in the way of the bipartisan efforts of more than 80 grassroots organizations to eliminate the school property tax and create a better and fairer funding system for our schools.
It is an ugly reality that we did not have the votes we needed to run property tax elimination in the Senate or the House during the 2017-18 Legislative Session, which means seniors and families are still at risk of being taxed out of their homes.
Property tax elimination remains one of the most difficult issues for lawmakers and Governor Wolf to address, but also one of the most important. We continue to look for ways to encourage the governor and more Senators and Representatives to join our cause.
All Paws on Deck at Frackville SCI
Since the program's inception on April 12, 2016, Frackville's DAWGS has trained approximately 125 rescued dogs, all of which found a forever home.
Currently, there are nine inmate dog handlers who help make this program possible through their dedication and care; and there have been 16 total handlers since the program started.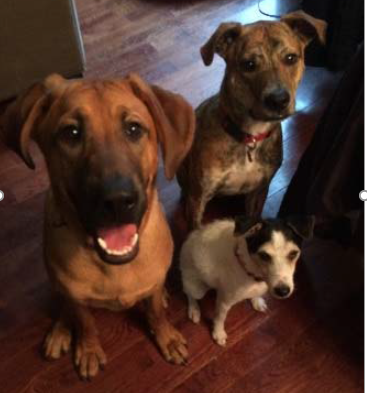 Three of SCI Frackville's rescued dogs are pictured here. Skeeter, Tigger and Karma were all adopted by Officer John Schmerfeld, the gate officer who assists the dog handlers during their twice-weekly outdoor instruction time.
New DUI Laws Go into Effect on Sunday for repeat offenders
A new law cracking down on habitual DUI offenders will go into effect on Sunday.
Act 153 of 2018, which was signed into law in October, increases penalties for repeated DUI crimes and repeat offenders who cause the death of another person. Under the new law, any individual convicted of their third DUI with a BAC of .16 or higher could be found guilty of a felony offense.
The same penalty would apply to all individuals convicted of four or more DUI offenses.
The law also increases penalties for motorists who cause the death of another person as a result of a DUI, including a potential first-degree felony charge for repeat offenders.
New Morgan Scholarship for Schuylkill County Students at Lycoming College
The President of Lycoming College and I spent Monday, December 17th visiting Tamaqua High School and Marian Catholic High School to discuss Lycoming College's new Morgan Scholarship with students and staff.
John Morgan was a local entrepreneur who owned several textile mills in Schuylkill County which once employed more than 2000 people. He died in 2001, but his legacy lives on through his charitable Morgan Foundation. This foundation helped to build LCCC-Tamaqua and recently donated $1 million to Lycoming College for Schuylkill County students.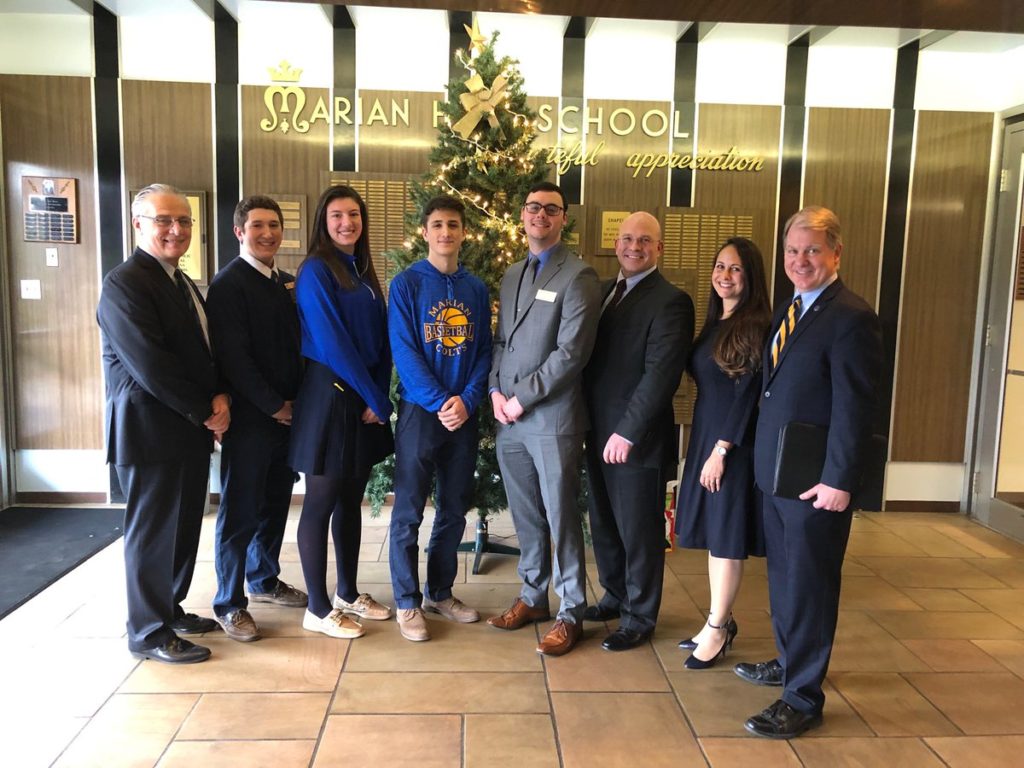 Reviewing the major issues with the Berks County School Districts
On December 14th I met with representatives of the 18 Berks County school districts, joined by Senator Judy Schwank and Representative Barry Jozwiak.
Our discussions focused primarily on the state's bipartisan budget agreement for $60 million for new school safety initiatives. For your review, here is a copy of the Senate Majority Policy Committee's recent report on this issue, based on the ten workshops I organized across the state on this difficult subject.

Season's Greetings and Best Wishes for A Happy New Year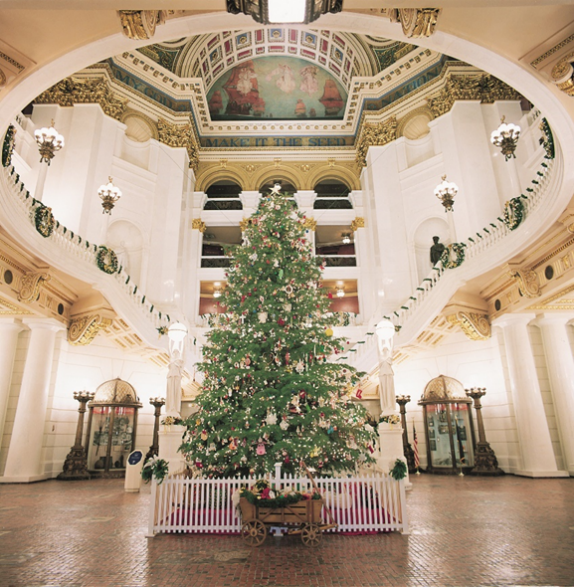 As you gather with friends and family to celebrate the holiday season, please accept my best wishes for a healthy and happy new year!