Reviewing 2020 Presidential Election Concerns
Did Governor Wolf's Policies Hurt Democrats on November 3?
Final Budget Sent to the Governor's Desk
Governor Wolf VETOED Bills to Protect Second Amendment Rights of Pennsylvanians
Governor Wolf VETOED Liability Protections for Schools, Health Care Providers, Employers
Legislation Could Eliminate Unnecessary Costs to Taxpayers
State Unemployment Rate Improves; Still Lags Compared to Other States
Labor & Industry Secretary Retires
---
Each month, the Senate Majority Policy Committee prepares a summary of recent highlights from the PA Senate and a variety of public policy sources across the nation. Here is this month's "Policy Pulse." As always, if you have any suggestions for a future edition, please do not hesitate to contact me.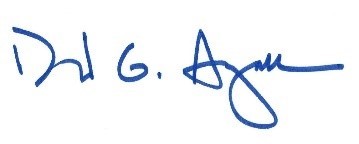 Senator Dave Argall, Chairman
Senate Majority Policy Committee
Reviewing 2020 Presidential Election Concerns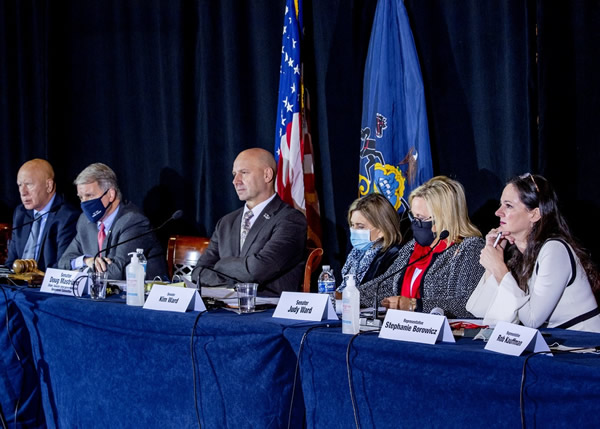 In the weeks since the election, thousands of people have contacted me to raise concerns about the presidential election. Last week, at the request of Senator Doug Mastriano (R-Adams, Cumberland, Franklin, & York), I chaired a Senate Majority Policy Committee hearing to vet these issues and learn more about the irregularities that have been reported.
Many of the concerns raised during the hearing were the direct result of the blatantly partisan actions of the Pennsylvania Supreme Court and the Department of State in the days and weeks leading up to the election. Passing new reform measures to protect the integrity of our elections must be among our highest priorities when the General Assembly reconvenes.
You can watch the hearing here.
Did Governor Wolf's Policies Hurt Democrats on November 3?
On the state level, Pennsylvania Democrats suffered many high-profile losses in 2020. Republicans in the State Senate maintained our strong majority. Republicans in the State House gained seats and unseated the Democrat Minority Leader. In a considerable upset, Republicans won both the statewide Treasurer and Auditor General offices—this will be the first time that Republicans hold both of these offices at the same time since the 1950s! The new Auditor General, Timothy DeFoor, will be the first person of color to hold statewide office.
Lowman Henry attributes these losses to the policies and actions of Governor Wolf. You can read his thoughts here.
You can see the full state election results here. These results are still subject to court decisions.
Final Budget Sent to the Governor's Desk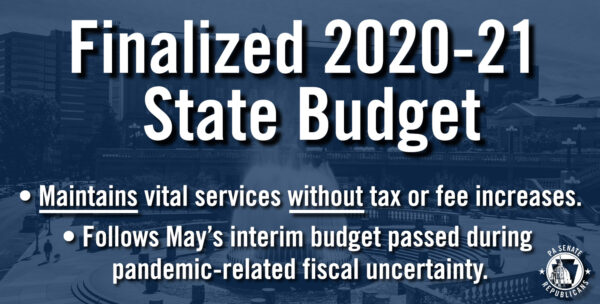 The Senate gave final approval to a supplemental budget bill that funds critical state programs and services for the remaining seven months of this fiscal year.
Senate Bill 1350 finalizes the state spending plan for the current fiscal year (July 1, 2020 to June 30, 2021). Despite reduced state tax revenues due to the COVID-19 pandemic and Governor Wolf's business shutdown orders, the final budget is balanced without the need for any tax or fee increases on Pennsylvania families or small businesses.
You can learn more about budget-related items such as broadband internet here and protections for our local coal refuse industry here.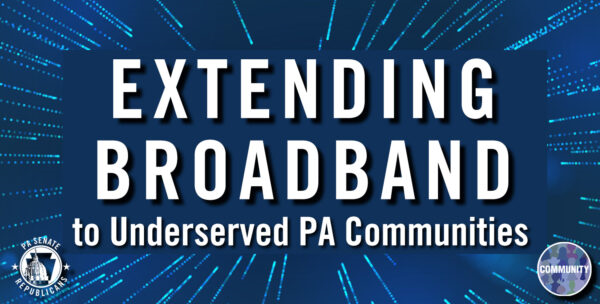 Governor Wolf VETOED Bills to Protect Second Amendment Rights of Pennsylvanians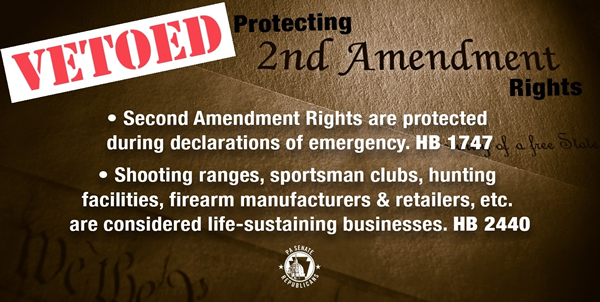 Two bills the Senate approved recently would have ensured the Second Amendment rights of Pennsylvanians are protected during emergency declarations. Governor Wolf vetoed both bills.
Under current law, an individual's right to open carry can be restricted during an emergency declaration. The Senate approved a bill that would have ensured these rights are not infringed during a state of emergency. The bill also would have ensured firearm sales are not prohibited during an emergency declaration as well.
In addition, the Senate approved a bill to establish the Hunting, Firearm, and Ammunition Life-Sustaining Business Act to ensure shooting ranges, sportsman clubs, hunting facilities and firearm and ammunition manufacturers, retailers and distributors are considered life-sustaining businesses that will not be shuttered by state government during an emergency declaration.
Governor Wolf VETOED Liability Protections for Schools, Health Care Providers, Employers
Governor Wolf has vetoed HB1737 which would have protected a variety of businesses, schools, colleges, universities, healthcare providers, and child-care centers from liability lawsuits if they properly followed health and safety orders.
Capitolwire quoted these expert opinions on the Governor's veto:
Zach Shamberg, CEO of the PA Health Care Association, stated: "Throughout the COVID-19 pandemic, Pennsylvania's long-term care providers and their frontline workers have gone to extraordinary lengths to care for our most vulnerable population. Unfortunately, shortages of personal protective equipment and testing supplies, coupled with ever-changing guidance from state and federal regulatory agencies, have created an environment ripe for opportunistic legal action directly related to this emergency."
Gene Barr, CEO of the PA Chamber of Business and Industry stated: "Across the nation, nearly 30 other states have implemented some form of either product or exposure liability protections. These types of protections are broadly supported and a top priority for small businesses, non-profits, educational and health care institutions."
Gordon Denlinger, the National Federation of Independent Business's Pennsylvania Executive Director, stated: "One frivolous lawsuit can shutter a small business even if the business owner followed all the health and safety rules…That's because mounting a legal defense can push a small business that is already struggling financially into bankruptcy."
Legislation Could Eliminate Unnecessary Costs to Taxpayers
Both the House of Representatives and the Senate approved a bill I sponsored to identify and eliminate unused office space that could be creating an unnecessary financial burden on taxpayers.
Since the 1980s, the number of state workers has decreased by over 25% without a corresponding reduction in office space. My bill will require Executive, Independent and State-Affiliated agencies to report their space usage to the Department of General Services on an annual basis to determine if there is unused office space that can be eliminated to save taxpayer money.
Senate Bill 1241 was signed into law by the Governor.
State Unemployment Rate Improves; Still Lags Compared to Other States
The state unemployment rate dropped from 8.1% in September to 7.3% in October. Pennsylvania still has one of the highest unemployment rates in the country.
You can learn more here.
Labor & Industry Secretary Retires
Pennsylvania Labor & Industry Secretary Gerard Oleksiak announced he will retire this December. Senator John DiSanto (R-Dauphin & Perry) called for him to be fired in the Spring due to the ongoing mismanagement of the unemployment system. You can read the full letter here.