In this email edition:
Final Budget Sent to the Governor's Desk
Legislation Could Eliminate Unnecessary Costs to Taxpayers
State Unemployment Rate Improves; Still Lags Compared to Other States
General Assembly Approves Bill Cracking Down on Repeat DUI Offenders
Update on Pottsville Revitalization: Black Rock Brewing Company
Past Senators: Robert Palmer (1820-1862)
Turkey Fables?
Coronavirus Emergency Order Day 266
Final Budget Sent to the Governor's Desk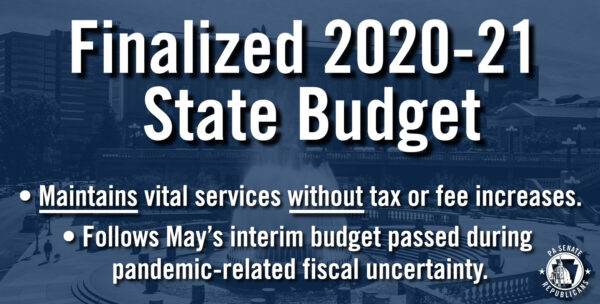 The Senate gave final approval to a supplemental budget bill last week that funds critical state programs and services for the remaining seven months of this fiscal year.
Senate Bill 1350 finalizes the state spending plan for the current fiscal year (July 1, 2020 to June 30, 2021). Despite reduced state tax revenues due to the COVID-19 pandemic and Governor Wolf's business shutdown orders, the final budget is balanced without the need for any tax or fee increases on Pennsylvania families or small businesses.
You can learn more about budget-related items such as broadband internet here and protections for our local coal refuse industry here.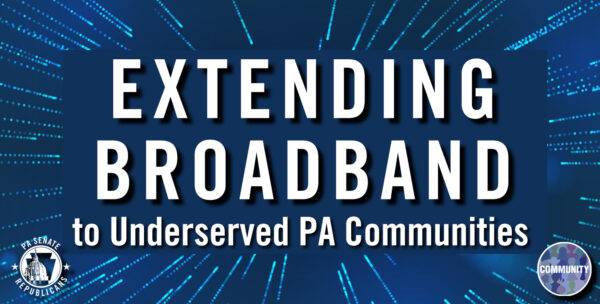 Legislation Could Eliminate Unnecessary Costs to Taxpayers
Last week, both the House of Representatives and the Senate approved a bill I sponsored to identify and eliminate unused office space that could be creating an unnecessary financial burden on taxpayers.
Since the 1980s, the number of state workers has decreased by over 25% without a corresponding reduction in office space. My bill will require Executive, Independent and State-Affiliated agencies to report their space usage to the Department of General Services on an annual basis to determine if there is unused office space that can be eliminated to save taxpayer money.
Senate Bill 1241 was sent to the Governor's desk to be signed into law.
State Unemployment Rate Improves; Still Lags Compared to Other States
The state unemployment rate dropped from 8.1% in September to 7.3% in October. Pennsylvania still has some of the highest unemployment in the country.
You can learn more here.
General Assembly Approves Bill Cracking Down on Repeat DUI Offenders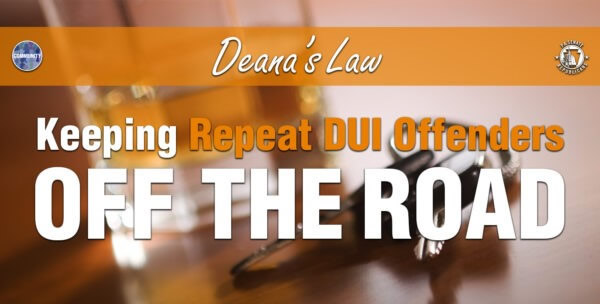 A bill that would crack down on dangerous repeat DUI offenders was approved by the Senate. The bill would increase jail time for certain repeat offenders, double the amount of time that repeat offenders must have an ignition interlock device installed in their vehicle and ensure repeat DUI offenders with two or more prior offenses serve their sentence consecutively to any other sentence imposed by the court.
The legislation, also known as Deana's Law, also mandates the use of continuous alcohol monitoring devices as a condition of probation, parole or bail. The devices, which are similar to home arrest monitors, are strapped to the wearer and automatically test for the presence of alcohol.
The legislation was named in honor of Deana Eckman, a Delaware County woman who was killed in 2019 in a head-on collision with a repeat DUI offender who was under the influence of alcohol at the time of the accident. A Senate Policy Committee hearing, which I chaired on DUI repeat offenders led to this legislation.
Update on Pottsville Revitalization: Black Rock Brewing Company
This article will be the first in a series highlighting the ongoing revitalization efforts in downtown Pottsville. Many of these projects were only possible due to hard work and collaboration between private citizens, businesses, and government at all levels.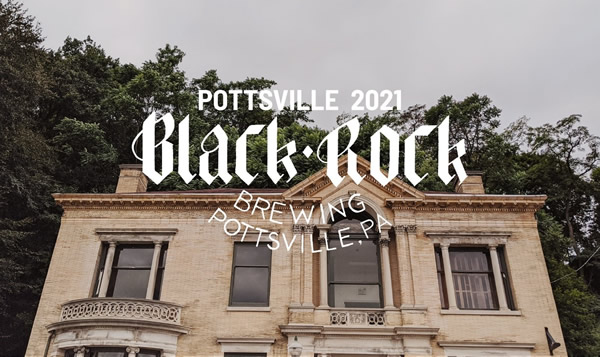 A new project recently undertaken in the Redevelopment plan, with funding through the Pottsville Redevelopment Authority to purchase the blighted former YWCA, is the Black Rock Brewing Company. Black Rock Brewing Company is a microbrewery featuring their own local brews, Yuengling beer, Spring Gate wine, and food sourced from the historically rich coal region. The building where the brewery will be housed is the former YWCA building which had been abandoned for years. The microbrewery will be fully open in spring of 2021.
You can learn more about Black Rock here. You can learn about Pottsville's revitalization efforts here.
Past Senators: Robert Palmer (1820-1862)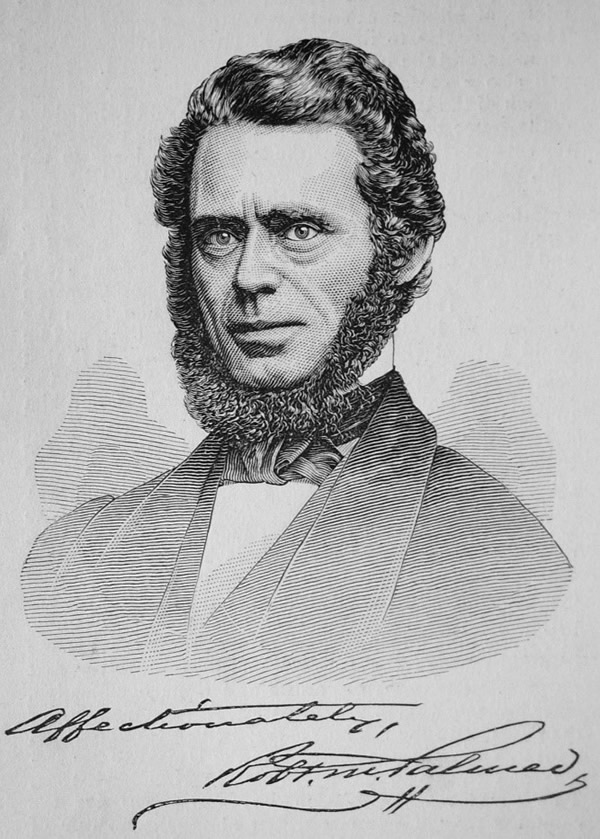 Robert Palmer was born in 1820 in New Jersey. He was the son of a judge and grandson of former Pennsylvania Senator Nathan Palmer. His family moved to Pottsville soon after his birth. He worked at his father's printing business while attending school, before later becoming an editor of the Pottsville Emporium. He became a successful criminal lawyer in 1845 and was later appointed District Attorney of Schuylkill County.
He was originally a Democrat, but was strongly opposed to the Presidential candidacy of Democrat James Buchanan, who to this day remains the only President elected from Pennsylvania. During the 1850s, he switched to the Republican Party and was elected State Senator in 1858. In 1860, Palmer was elected as Speaker of the Senate. While Speaker, he approved a massive spending bill to fund Pennsylvania units for the Civil War, supported the Schuylkill coalminers' fair wage bill, and helped pass legislation pioneering the path to modern national banking.
Robert Palmer was vital in helping elect Abraham Lincoln as President. According to local stories, Robert Palmer worked with other members of the Republican Convention to help ensure Lincoln became the Party nominee. By helping to swing the Pennsylvania delegation, Lincoln rewarded him with the role of ambassador to Argentina.
When travelling to Argentina to assume his new role of ambassador, he became ill and died at sea in 1862. His body was buried at sea. You can read more here.
Turkey Fables?
One of the age-old myths of Thanksgiving is that turkey makes you tired. People often credit this to the tryptophan found in turkey. Studies show that turkey has no more tryptophan than beef, chicken, eggs, or fish. Actually, what makes you sleepy is all the food you eat that day which increases your blood flow to your stomach and less to your brain. Whatever your food choice—Enjoy!