Follow Sen. Argall on Twitter for Senate happenings – @SenatorArgall
For photos from Sen. Argall, follow him on Instagram

In This Email Update:
PennDOT vs Berks and Schuylkill Counties– Local Highway Funding Cuts?
Protecting our Local Energy JOBS!
Federal Opportunity Zones Discussion
Fighting Blight
Remembering the Fall of the Berlin Wall
New Craft Breweries in PA
New Eagle Scout
This Week's Capitol Visitors
Grants Announced
Around the District
---
PennDOT vs Berks and Schuylkill Counties: Local Highway Funding Cuts?
On Thursday, Senator Schwank (D-Berks) and I hosted a hearing in Maidencreek Township to discuss many of the Berks and Schuylkill County highway construction projects PennDOT, without the approval of the House and Senate, will cut, postpone or delay due to a decision by PennDOT to divert local funding to interstate projects. You can watch it here. More comments from the Editorial Page of the Reading Eagle.
Stay tuned for more information regarding Route 222, 422, 61, and other highway projects in our area.
Protecting our Local Energy JOBS!
The Governor's recent push to join the Regional Greenhouse Gas Initiative (RGGI) could threaten local jobs in the coal refuse industry and harm local efforts to reclaim more mine damaged land and polluted waterways in the future. The Governor issued an executive order without the approval or support of the legislature.
Senator Joe Pittman (R-Indiana) and I have co-sponsored new legislation to protect the local employers who provide energy, clean the environment, and provide hundreds of local jobs in our community. Without these employers, the massive waste coal piles in our area will remain here for hundreds of years. You can watch my comments here.
Federal Opportunity Zones: New Jobs for our Area
On Tuesday, I hosted a Senate Majority Policy Committee Roundtable Discussion on Federal Opportunity Zones at the request of Senator Dan Laughlin (R-Erie). The purpose was to discuss the pros, the cons and the progress of the federal tax benefit designed to breathe new life into struggling communities. You can watch the hearing here.
Fighting Blight
This week I discussed the progress of our bipartisan Blight Task Force at the annual conference of the Housing Alliance of Pennsylvania. Here is a portion of my comments, in which I note my pride in the willingness of the people of Shenandoah and other local communities to fight back against this problem, despite the odds.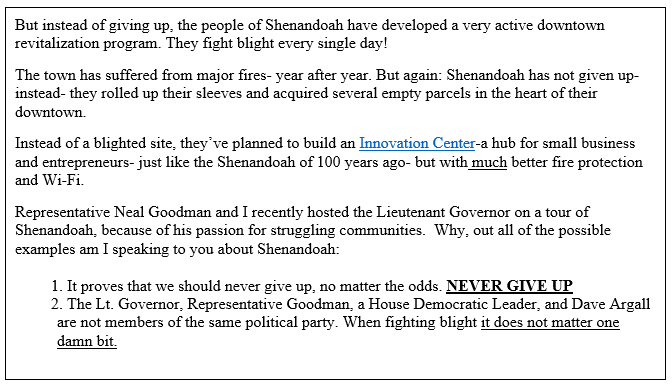 Remembering the Fall of the Berlin Wall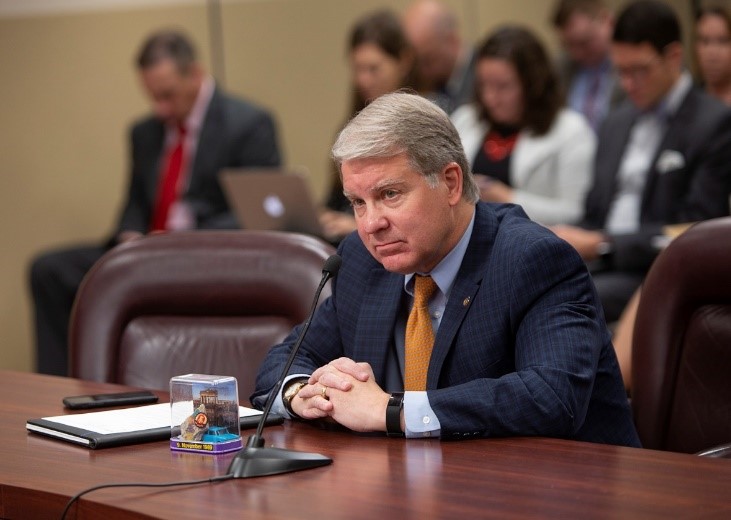 This week the Senate passed my resolution remembering the fall of the Berlin Wall 30 years ago to remind everyone of the 100 million lives lost to communism during the 20th Century. My co-sponsor Senator Mastriano (R-Adams) served as a Lieutenant in the US Army in West Germany during the 1980s and joined me on the Senate Floor in a stirring remembrance of that difficult era.
I first visited the Berlin Wall as a volunteer Scout leader, two years before its destruction. When I visited the same region a few years later as an Eisenhower Fellow, studying the rebuilding of East Germany, I was amazed at the rapid progress of not just East Berlin, but much of Eastern Europe.
The Senate approved our resolution by a vote of 48-0. Watch remarks here:
30 Democrats voted against the Resolution in the House and they are listed below:
| | |
| --- | --- |
| Name | Area |
| Rep Bullock | Philadelphia |
| Rep Burgos | Philadelphia |
| Rep Cephas | Philadelphia |
| Rep Daley | Montgomery |
| Rep Davidson | Delaware |
| Rep Dawkins | Philadelphia |
| Rep Evans | York |
| Rep Fielder | Philadelphia |
| Rep Fitzgerald | Philadelphia |
| Rep Flynn | Lackawanna |
| Rep Gainey | Allegheny |
| Rep Harrell | Philadelphia |
| Rep Harris | Philadelphia |
| Rep Hohenstein | Philadelphia |
| Rep Innamarato | Allegheny |
| Rep Kenyatta | Philadelphia |
| Rep Kinsey | Philadelphia |
| Rep Kirkland | Delaware |
| Rep Lee | Allegheny |
| Rep Madden | Monroe |
| Rep McCarter | Montgomery |
| Rep McClinton | Philadelphia |
| Rep McNeil | Lehigh |
| Rep Rabb | Philadelphia |
| Rep Roebuck | Philadelphia |
| Rep Sims | Philadelphia |
| Rep Wheatly | Allegheny |
| Rep Williams | Chester |
| Rep Youngblood | Philadelphia |
New Craft Breweries in PA
Craft brewers have been growing in size and popularity throughout Pennsylvania. Their rise in the last decade has brought tourism, jobs, and economic growth to their communities. In addition to the well known 1829 Yuengling Brewery in Pottsville, America's Oldest Brewery, three much smaller craft breweries have opened here in recent years: Stokers Brewing Company and Revere Brewery in Tamaqua and 1787 Brewing Company in Hamburg. All of these can provide excellent holiday gifts. You can read more about the impact of craft breweries here.
New Eagle Scout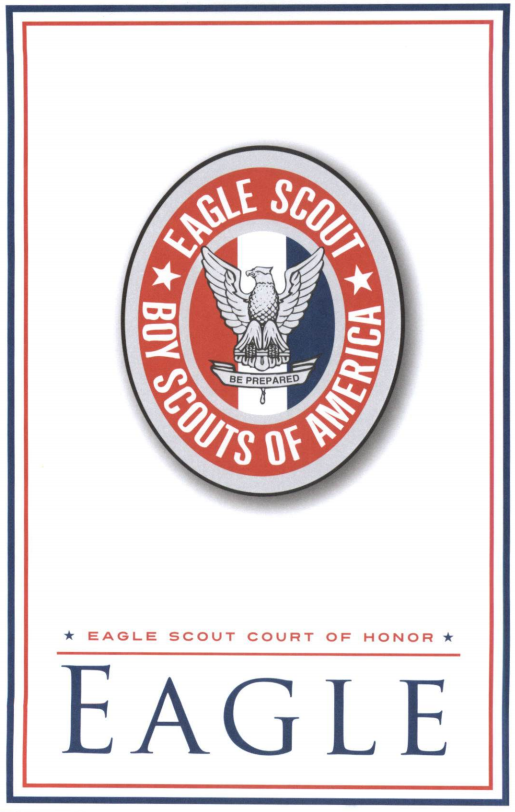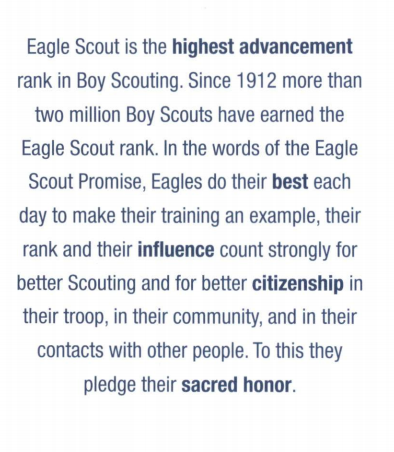 On Sunday, Representative Tobash and I took part of the induction of a new Eagle Scout in Barry Township. Ralph Johnson received the honor of becoming an Eagle Scout after all his hard work. Congratulations Ralph!
This Week's Capitol Visitors
This Tuesday, a job shadow joined me at the Capitol. Jack Ramirez, a resident of Spring Township and a junior at Wilson High School. Jack is well along his career goal: to become a future Senator!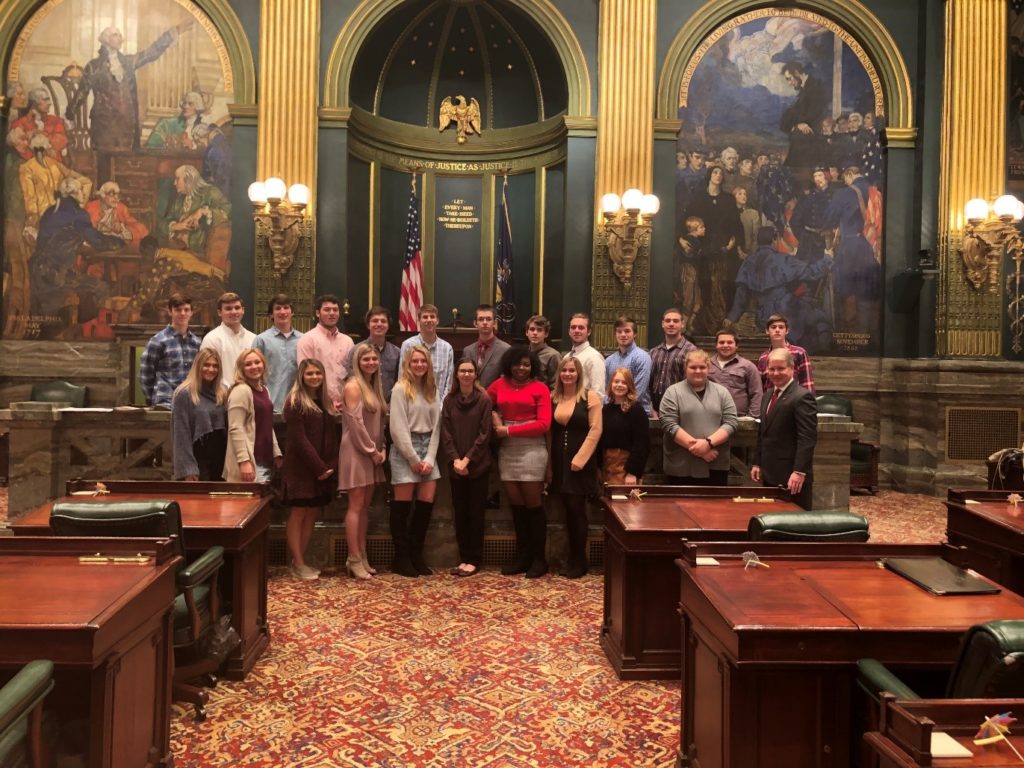 Also, on Tuesday, a group of students from Pottsville High School toured the Capitol with me. They took this trip to better understand our state government. If you want to tour the Capitol or serve as a job shadow, please contact one of my offices!
Grants Announced:
A $183,700 grant was awarded for much-needed improvements to Etchberger Memorial Park in Hamburg Borough.
Miners' Loft and Geisinger Health Foundation will receive $375,000 in state funding to build a healthcare facility for senior citizens within a former garment factory in Minersville that is being converted into affordable senior housing
Eldred Township in Schuylkill County will receive a $300,000 grant to support the replacement of Tannenbaum Board Bridge over Little Mahantango Creek
If your community is seeking similar grants, please contact me for assistance. Assisting our local volunteer groups, employers, and municipalities in this is one of the most important parts of my jobs as your State Senator.
Around the District
Thursday morning, I hosted approximately 50 people in Tilden Township to discuss state issues, including election law changes; transportation funding, projects and work zone speed cameras; Second Amendment; Hamburg Center status; and of course, property taxes.