Another Busy Week- including Veterans Day Celebrations
Youngest Mayor in Girardville
Is the Department of Corrections ignoring State Law?
Victim's Rights Constitutional Amendment- Approved by the voters but placed "on hold" by the State Supreme Court
What? A few days before Veterans' Day, Some PA Legislators will NOT vote to Honor the Victims of Communism!
Security grants for faith-based institutions, nonprofits signed into law
State Grant Funds for Schuylkill and Berks Counties
New Poll Question: Convention of States
---
Another Busy Week- including Veterans Day Celebrations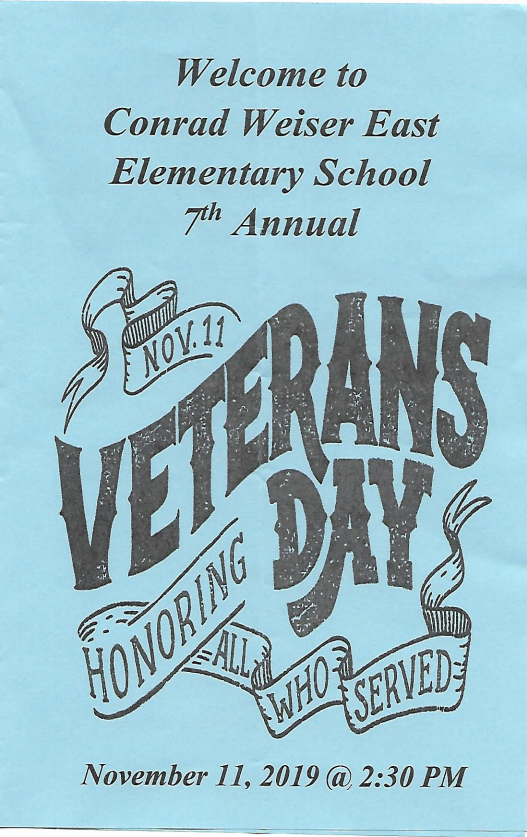 Over the weekend, I attended the 75th anniversary of the Delano Fire Company. Thank you to these first responders who tirelessly dedicate themselves to their community.
This week, I had the chance to participate in four different services to honor our veterans in Minersville, Mahanoy City, and two near Wernersville. Thank you for inviting me to these celebrations honoring the brave men and women who served this country.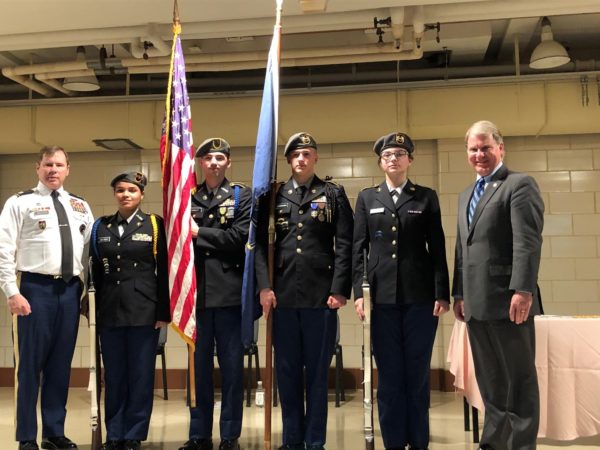 Presenting the Flag—Members of the JROTC from Wilson High School
Youngest Mayor in Girardville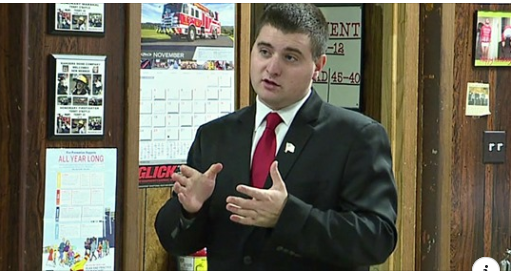 After last Tuesday's elections, Girardville will be receiving a new injection of young energy with Mayor Michael Zangari. Michael is only 23 years old, but wants to bring his youth and energy to bring energy the community. Eagle Scout, Volunteer Fireman and now Mayor! Good luck Michael!
Is the Department of Corrections ignoring State Law?
Last year, I sponsored a new law that provides for a more formal and uniform process on how state prisons may be closed. The purpose is to protect the state employees who work in these facilities and their local communities.
At the public hearing, required by the law which I introduced, on behalf of our local communities, Department of Corrections Secretary John Wetzel was overheard making disrespectful comments about the concerns of those who would like to keep this institution open.

You can watch a video clip with footage of Secretary Wetzel's remarks. Stay tuned for the developments regarding the department proposal to close SCI Retreat in Luzerne County.
Victim's Rights Constitutional Amendment- Approved by the voters but placed "on hold" by the State Supreme Court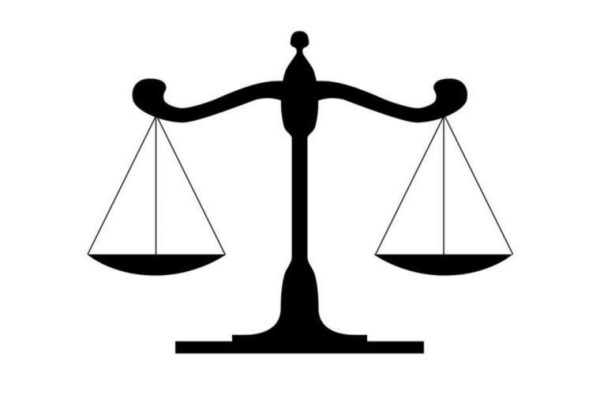 From the Meadville Tribune: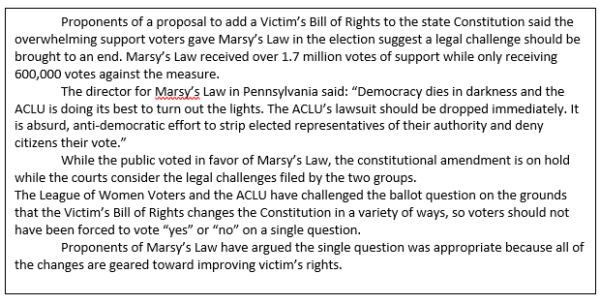 What? A few days before Veterans Day, Some PA Legislators will NOT vote to Honor the Victims of Communism!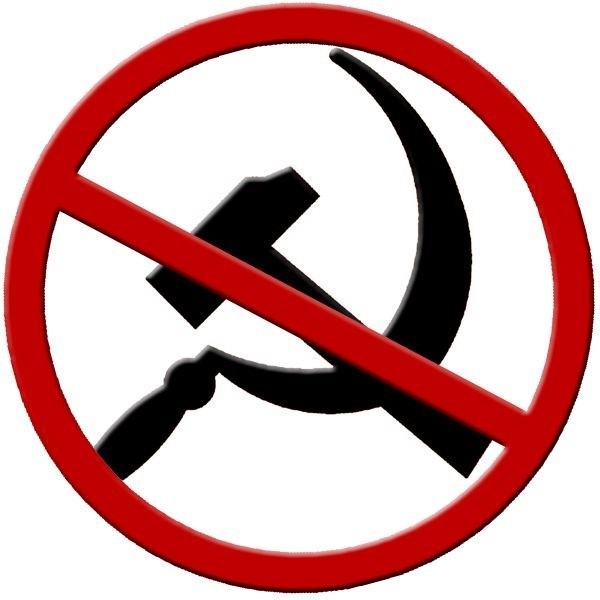 This month, we honor our many veterans and we celebrate the 30th anniversary of the fall of the Berlin Wall. With this in mind, the PA House of Representatives recently passed a resolution condemning the human rights abuses of communist regimes in the 20th century. 30 legislators, mostly from Philadelphia area, did not support this resolution. Many Americans dedicated their lives to slowing the spread of communism and the countless abuses of communist dictators. Stay tuned… more on this subject soon!
Security grants for faith-based institutions, nonprofits signed into law
Governor Wolf has signed into law bipartisan legislation to provide security grants to faith-based institutions and nonprofit organizations, similar to a bill I sponsored this session.
House Bill 859 would make grants available to faith-based institutions and nonprofits that serve individuals, groups, or institutions.
The program is similar to the School Safety Security Grant Program, which helps schools meet a variety of security needs. I introduced legislation this year to expand the program to nonpublic schools, after chairing ten statewide public hearings on the subject of school safety in 2018.
We have made a lot of progress toward protecting our schools and providing a safer environment for young people, especially in the past two years. This law allows us to apply the same approach – and the same protections – to residents of our communities who suffer from the greatest risks of violence.
Grant awards will range from $5,000 to $150,000. Faith-based institutions and nonprofits can utilize the grant dollars for a variety of security planning, equipment, and technology needs, including metal detectors, surveillance cameras, emergency communications equipment, electronic locksets, threat assessments, and building upgrades.
State Grant Funds for Schuylkill and Berks Counties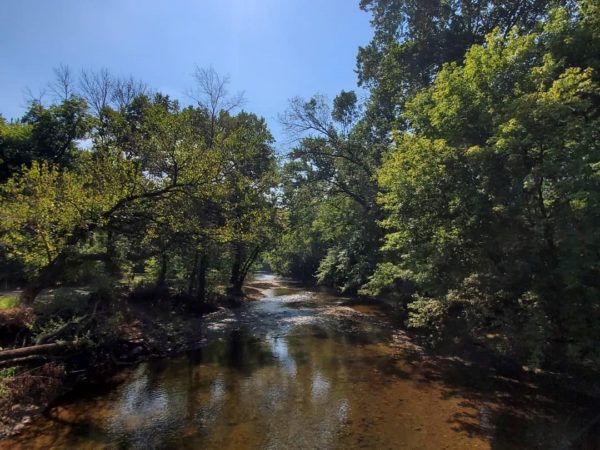 The Schuylkill River in Schuylkill and Berks Counties: once a polluted sewer, but now a resource you can enjoy!
New Poll Question: Convention of States
The purpose of this convention would be to propose amendments to the U.S. Constitution in order to place fiscal restraints on the federal government, limit the power and jurisdiction of the federal government and to place term limits on members of Congress and other federal officials.
Similar resolutions have already been passed in thirteen other states. Thirty-four states are required to submit this kind of resolution to Congress before any Convention can be called.
Do you support Pennsylvania adopting this resolution to call for a Convention of States? You can vote on the poll here.