In this email edition:
Meet the 2021-2022 Schuylkill & Berks County Delegations!
Senate will Review Election Results
Honoring Our Nation's Heroes on Veterans Day
Labor & Industry Secretary Retires
New Laws Support First Responders, Veterans, and More
Window to File Unemployment Compensation Claims Extended
Meet the 2021-2022 Schuylkill & Berks County Delegations!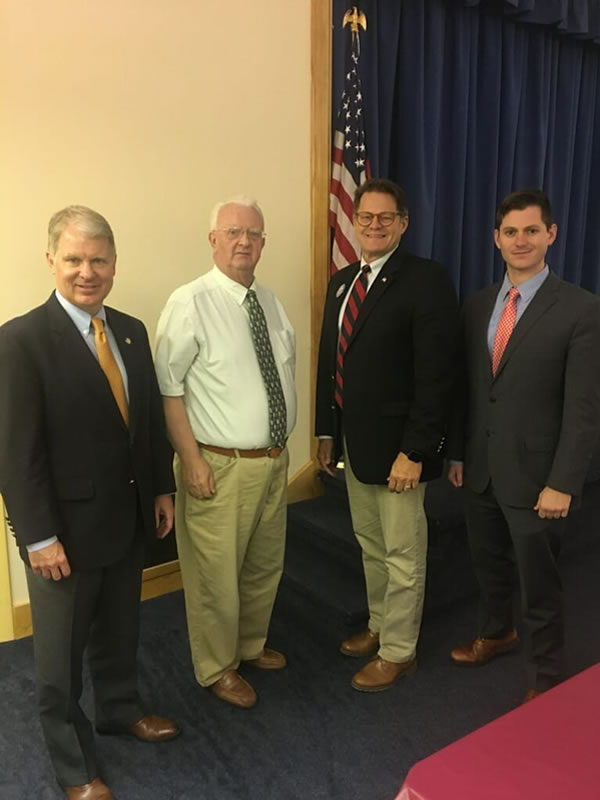 Now that almost all the 2020 races for the General Assembly have been decided, there are two new members of the Schuylkill County Delegation. I am happy to welcome Tim Twardzik and Joe Kerwin as the newest members of the Pennsylvania House of Representatives. Tim Twardzik will be representing the 123rd District, while Joe Kerwin will be representing the 125th District.
Before being elected to the House, Representative-elect Twardzik helped run his family's business, Mrs. T's Pierogies. Representative-elect Kerwin was previously an assistant District Attorney and serves as a First Lieutenant in the Pennsylvania National Guard. Representative Jerry Knowles (R-124) and I eagerly look forward to working with them and doing our best to represent Schuylkill County as a new legislative session begins!
Representative Knowles and I express our sincerest gratitude to Representatives Mike Tobash (R-125) and Neal Goodman (D-123) for their years of hard work and dedicated service to Schuylkill County.
Representatives Barry Jozwiak (R-5) and Jim Cox (R-129) have also been reelected to represent Berks County in the House. I look forward to continuing to work with them to serve Berks County.
More news to come next week on other House & Senate election results.
Senate will Review Election Results
Legislative leaders announced this week that the Senate State Government Committee will review Pennsylvania's election results. Senate President Pro Tempore Joe Scarnati (R-25), Senate Majority Leader Jake Corman (R-34) and Senator John DiSanto (R-15), chair of the Senate State Government Committee, issued the following statement:
"The votes in Pennsylvania are still being counted and the election has not been certified. As the process for finalizing election results continues in Pennsylvania, the Senate State Government Committee will immediately undertake a thorough review of the state's election in order to instill confidence in the results. We will continue our fight to uphold Pennsylvania law and the Constitution to ensure that faith in our election system is restored."
You can read more here.
Honoring Our Nation's Heroes on Veterans Day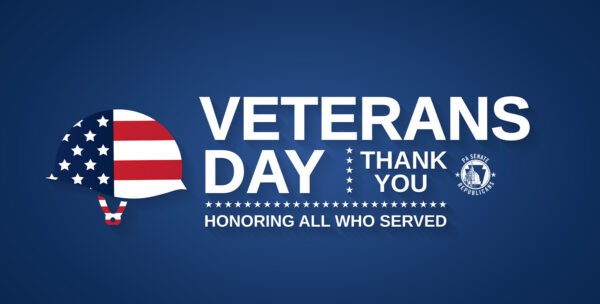 We all know people who answered the call to serve their country.
My great uncle Charles, who grew up on a farm near the Berks/Lehigh line and served in the U.S. Army in Germany during World War II, brought home a German army rifle from those difficult days, which is now a family heirloom. My great uncle Bill from Shenandoah served as a Marine, and the Japanese bayonet he brought home from the Battle of Okinawa is now displayed in my Mahanoy City office in his honor.
As a child, I wanted to ask them about their time in combat but I was under strict orders from my dad that they did NOT want to talk about those terrible days. As I grew older, I understood their desire for privacy.
Each November 11, we must remember and honor the service of all of our veterans. From Bunker Hill to the ongoing War on Terror, the men and women of the United States Armed Forces prove that heroes truly walk among us.
We must also remember that we have a responsibility to care for our returning service members. To quote President Abraham Lincoln, "Honor to the soldier and sailor everywhere, who bravely bears his country's cause. Honor also to the citizen who cares for his brother in the field, and serves, as he best can, the same cause — honor to him, only less than to him, who braves, for the common good, the storms of heaven and the storms of battle."
Labor & Industry Secretary Retires
Pennsylvania Labor & Industry Secretary Gerard Oleksiak announced he will be retiring this December. Senator John DiSanto called for him to be fired in the Spring due to the ongoing mismanagement of the unemployment system. You can read the full letter here.

New Laws Support First Responders, Veterans, and More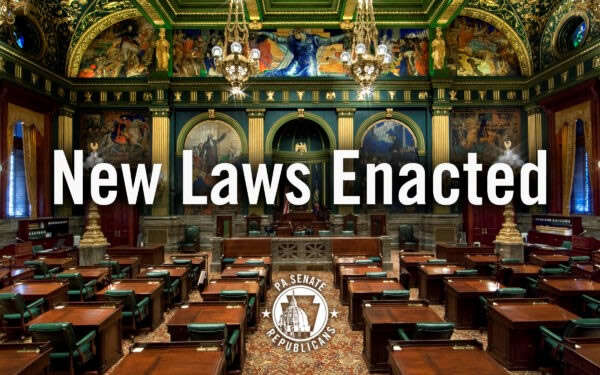 Several critical measures approved by the Senate recently were signed into law, including bills to support Pennsylvania's first responders, veterans and military families, and much more.
The new laws include:
Window to File Unemployment Compensation Claims Extended
Many Pennsylvanians have experienced severe challenges in filing for and receiving Unemployment Compensation claims throughout the pandemic. In order to help more state residents who were unable to receive the money they were owed; the Department of Labor and Industry has temporarily extended its ability to backdate payments.
The temporary extension will allow individuals to file backdated claims for up to 52 weeks. Claimants seeking to file a backdated claim should email uchelp@pa.gov with the subject line "Back Date Request." The email should include the exact date they were separated from their employer and any relevant information about the separation for the additional weeks the claimant wishes to claim.