Follow Sen. Argall on Twitter for Senate happenings – @SenatorArgall
For photos from Sen. Argall, follow him on Instagram

In This Email Edition:
#PrayersFor6
Investing in Our Communities
Protecting our Local Energy JOBS!
Legislation to Save Tax Dollars and Fight Blight
Update: Western Schuylkill County
Capitol Visitors this Week
Governor Wolf Opposes Aid to Farmers
---
#PrayersFor6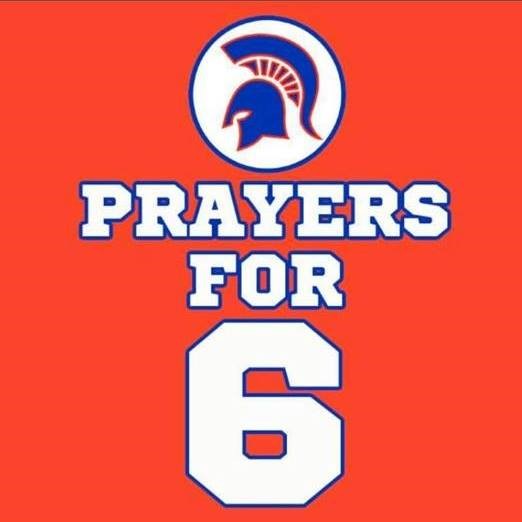 North Schuylkill's outstanding high school quarterback, Jaden Leiby, is facing a difficult recovery from his serious injuries in last Fridays' game. The entire region has rallied in support and prayer for his recovery. Here's a link with more information.
Investing in Our Communities
Two new grants were awarded to businesses in our communities recently. Both Cougle's Recycling and Blaschak Coal have received grant funding from the Ben Franklin Technology Partners grant program. Cougle's Recycling will be using their grant funding to create innovations in the world of recycling, while Blaschak Coal Company will be using their grant funding to help develop the extraction of rare earth metals which would decrease our reliance on China for these materials.
Protecting Our Local Energy JOBS!
The Governor's recent push to join the Regional Greenhouse Gas Initiative (RGGI) could threaten local jobs in the coal refuse industry and harm local efforts to reclaim more mine damaged land and polluted waterways in the future. The Governor made this decision without the approval or support of the legislature. A Senate committee hearing was held to discuss the implications of such a move.

On a related matter, Congressman Dan Meuser (R-9th) and Congressman Matt Cartwright (D-8th) have proposed bipartisan legislation to provide incentives for waste coal cleanup in the state. Coal refuse plants are pivotal in producing energy AND cleaning up our polluted rivers and streams. This legislation, if approved in Washington, would greatly assist the state legislation passed earlier this year after a joint bipartisan effort I introduced with Senator John Yudichak (D-Luzerne/Carbon).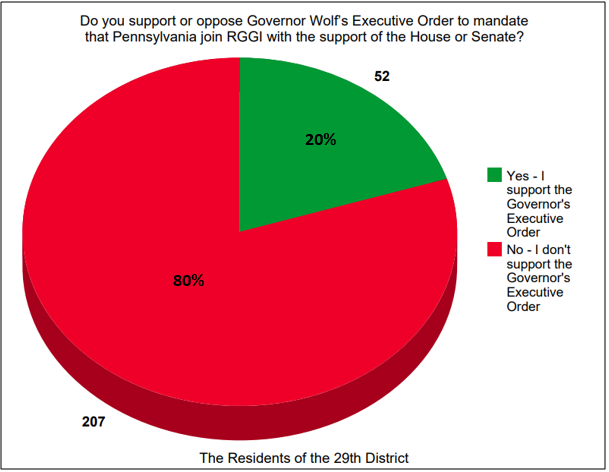 I recently asked the residents of the district if they supported Governor Wolf's Executive Order to mandate that Pennsylvania join RGGI. Four out of five respondents opposed such an action. In the latest Argall Report, I present highlights from a news conference at the Panther Creek Energy Facility in Nesquehoning, Carbon County to announce new legislation to help support the threatened coal refuse industry in Pennsylvania. You can watch it here.
Legislation to Save Tax Dollars and Fight Blight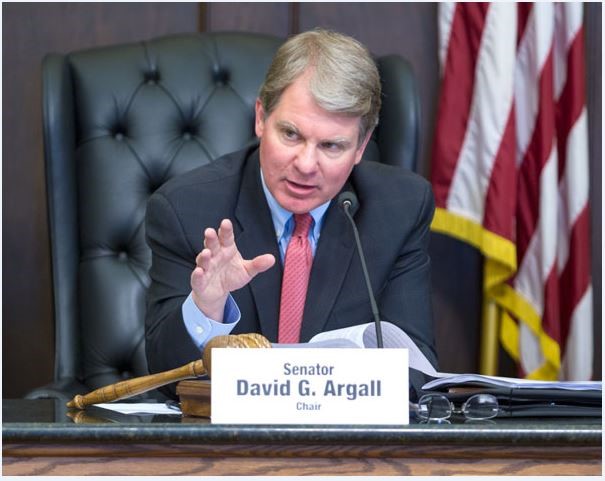 Two of my bills are moving ahead to create more government accountability. SB 327 will require Executive, Independent and State-Affiliated agencies to report their space usage to the Department of General Services on an annual basis. This legislation will be an important first step towards establishing a baseline which will significantly reduce costs at these agencies and save the taxpayers' money. The taxpayer should never have to pay for empty state office buildings, as has been the case in the past!
SB 775 is critical in helping to fight blight and is the top priority of the Blight Task Force. This bill would require all bidders at a tax sale to pre-register with their name, address, and telephone number. The goal of this bill is to make it easier for municipalities to find negligent property owners when there are issues with blighted properties.
Update: Western Schuylkill County
In the last few days, I was invited to visit Sweet Arrow Lake County Park to celebrate recent improvements by the beautiful waterfall and review the need for additional investments there. I also enjoyed lunch nearby at the Red Lion Café in Pine Grove and met the three generations of the Morgan Family who founded and operate the restaurant. Representative Mike Tobash and I were also invited to Tower City by Mayor Dan Daub to meet with borough officials to discuss funding to upgrade their water system.
Capitol Visitors this Week
On Monday, I had the honor of introducing the Senate's guest chaplain for the day: my pastor, Reverend Philip Sabas.
Reverend Sabas (or as we like to call him, Pastor Phil) serves several congregations in our community which include The First United Methodist Church of Tamaqua, The Bethany United Methodist Church in Barnesville, and the Ebenezer United Methodist Church in Quakake.
I was proud to have Pastor Phil and his grandson James join us today to open the day's session which you can watch below.
On Tuesday, the senior class from Marian Catholic High School toured the Capitol. Rep. Jerry Knowles (R-124th) and I spoke to them about the legislative process.
As always, if you or your organization are interested in visiting the state capitol, please contact any of my local offices.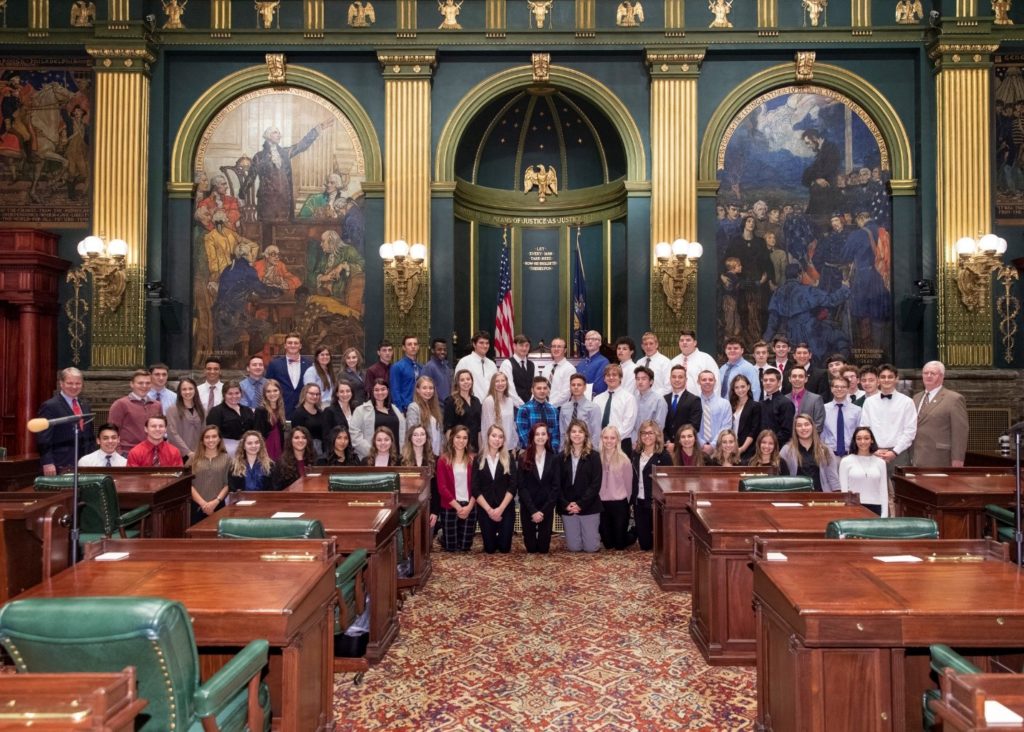 Governor Wolf Opposes Aid to Farmers
A bill to help distressed dairy farmers tap into a longstanding state tax incentive was approved by a House committee on a near-unanimous vote despite last-minute opposition by the Governor. The bill is part of legislative efforts to help dairy farmers stay in business. House Bill 1223 was approved by the Agriculture and Rural Affairs Committee on a 22-1 vote. It would cut state and local taxes to dairy farmers that want to build or expand dairy processing facilities for milk and cheese. This bill is designed to help both dairy farmers' processors and small dairy farmers find new markets for their products. When this bill reaches the Senate, I will support it, as so many of you have requested!