Follow Sen. Argall on Twitter for Senate happenings – @SenatorArgall
For photos from Sen. Argall, follow him on Instagram

In this email update:
"The Devil Dog of school property taxes"
Protecting our highway construction workers
Congratulations to Kaylynn Fidler
Protecting our prison employees
PennDot accepting Green Light-Go applications
New guidelines for PACENET
Oh Say Can You Sing
Recovery aid for Schuylkill and Berks Counties
Applications for the Pennsylvania Governor's School for the Sciences
---
"The Devil Dog of school property taxes"
On Tuesday, I was invited to speak in the capitol rotunda by the Pennsylvania Liberty Alliance about the need to eliminate school property taxes. There, Representative Frank Ryan (R-Lebanon) referred to me as "The Devil Dog of School Property Taxes." (Devil dogs, or Teufel Hunden in German was the nickname that German troops gave to American Marines who came to the aid of the Allies in WWI.) Since Rep. Ryan is a retired Marine Colonel, I'll take that description as the ultimate compliment!
Volunteers from the group came to the Capitol with 30,000 signed petitions (signatures came from each of Pennsylvania's 67 counties) addressed to Governor Wolf and members of the General Assembly which called for an elimination of the tax.
At the rally, I described the despair many of us felt when the Lieutenant Governor voted against us in a 25-24 vote to kill this legislation last session. My message to the volunteers who continue to drive this effort: "If you're in, I'm in!"
Protecting our highway construction workers
Earlier this week, my legislation to protect construction workers along highways was signed into law. Senate Bill 172, now Act 86 of 2018, will allow for automated speed enforcement cameras in active work zones along federal aid highways under PennDOT and the Turnpike Commission's jurisdiction.
A bi-partisan effort, Senator Judy Schwank (D-Berks), Transportation Chair Senator John Rafferty (R-Berks/Chester/Montgomery) and I championed this legislation after meeting with transportation officials from Berks County who gave us troubling statistics on injuries and fatalities of construction workers along these highways that resulted from speeding drivers. I had also received a motivating letter from Holly Doppel, a constituent from Berks County, who told me how her youngest son was lucky to escape injury from a speeding car, but his co-workers were not so lucky. She recommended to me that having cameras in work zones could prevent future events from taking place.
This legislation has always been about making conditions safer for our highway workers, men and women we should all thank who work tirelessly to build and maintain our infrastructure. I hope that this new law will make them feel more secure as they carry out their day-to-day work.


Congratulations to Kaylynn Fidler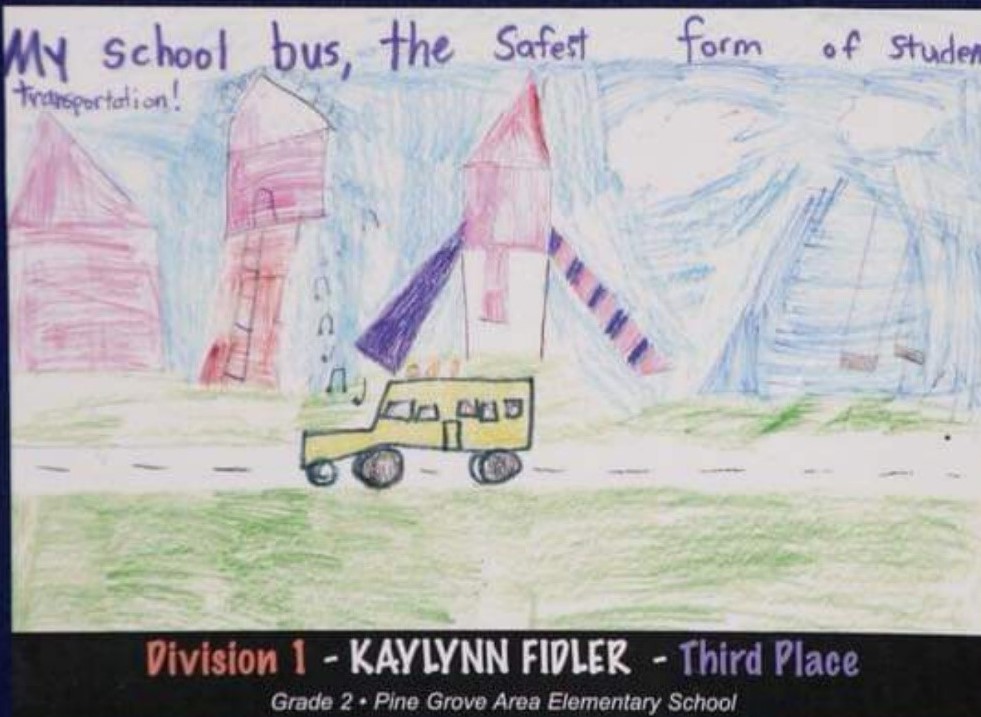 Congratulations to Kaylynn Fidler of Pine Grove Elementary who won a Third Place Award for this year's School Busy Safety Poster Contest.
PennDot received 352 entries from across the state this year and Kaylynn's picture (shown above) was among the best submitteed. She should be commended for her creativity and her commitment to encourage all state residents to observe school bus safety guidelines to prevent injuries and accidents.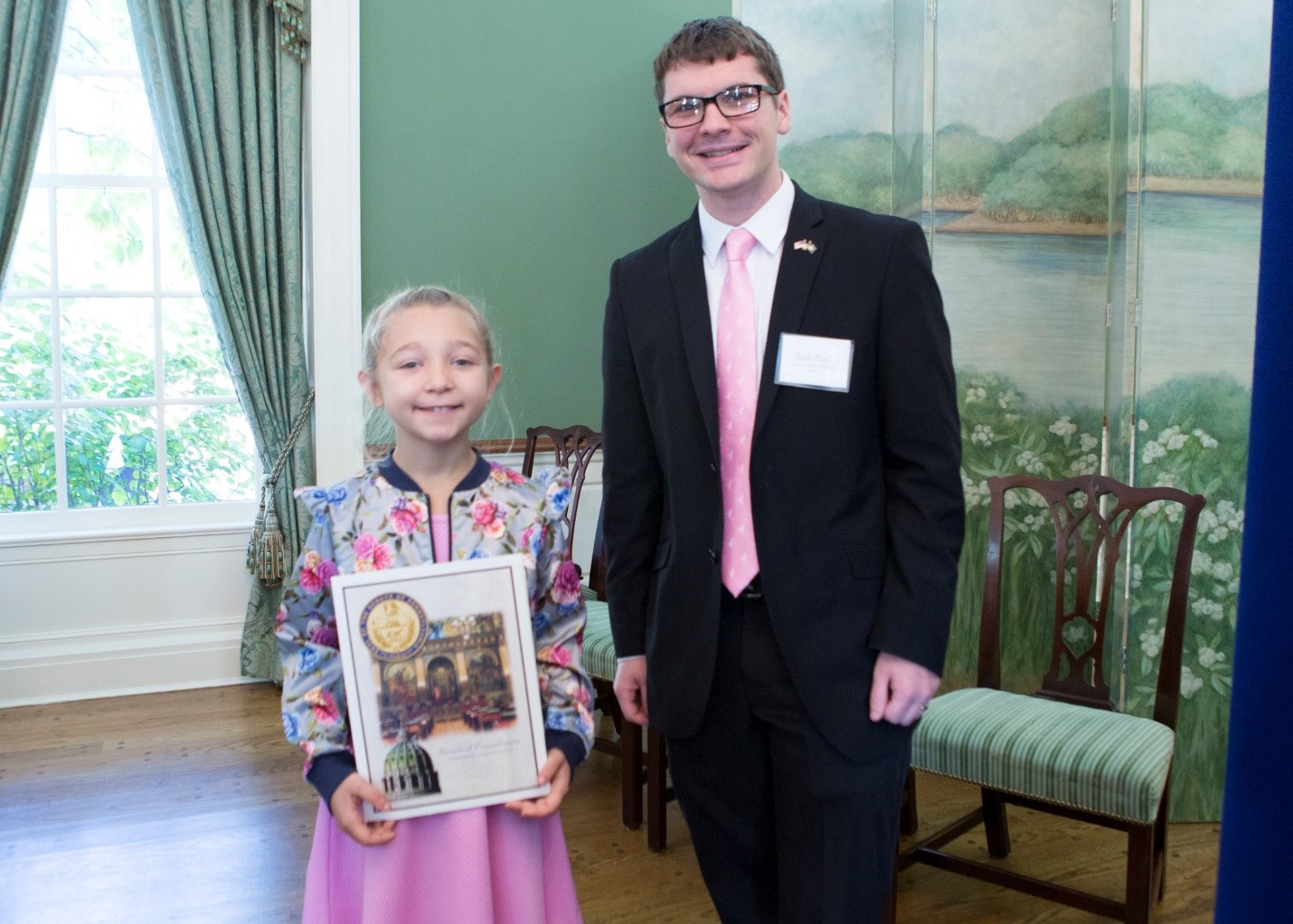 Josh Paul of my staff, presented Kaylynn a certificate of recognition from the Senate at the Governor's Mansion this week.
Protecting our prison employees
On Thursday, the Governor signed my bipartisan legislation to provide for a standardized process when public safety facilities (state prisons and state police barracks) are closed in the future. This is a victory for our state employees and the local communities that are served by these facilities.
I introduced Senate Bill 748 (Now Act 133 of 2018) in June of 2017 in response to the Wolf Administration's announcement to close down at least one state prison out of a potential five prisons from communities across the state, including SCI Frackville, SCI Mercer, SCI Pittsburgh, SCI Retreat and SCI Waymart.
This new law establishes a minimum of seven months' notice. The state must notify state and local stakeholders, including local lawmakers, at least three months prior to a planned facility closure announcement. The agency seeking the closure must thoroughly review any local implications of the planned closure as well as hold a public hearing in the county where the facility is located. The agency must provide a written report detailing the recommendations to the Governor and leaders in the General Assembly.
PennDOT accepting Green Light-Go applications
PennDOT is currently accepting applications for the Green Light-Go program. The program provides state funds for the operation and maintenance of traffic signals along critical and designated corridors on state highways. Municipalities, counties and planning organizations with existing signals are eligible to apply for this program.
Applications can be found at the link provided here. Applications will be accepted until January 11, 2019.
New guidelines for PACENET
Now that House Bill 270 (Now Act 47 of 2018) has been signed into law, new PACENET income limits become effective immediately. Act 47 provides a $4,000 increase for both single and married Pennsylvanians. Total income for a single individual can now be between $14,500 and $27,500, and total combined income for a married couple can now be between $17,700 and $35,500.
More information and an application for PACE can be found at the link provided here or by contacting any of my local offices.
Oh Say Can You Sing?
Are you interested in singing the National Anthem for the 103rd annual Pennsylvania Farm Show? The Department of Agriculture is looking for different individuals or groups to perform the National Anthem at the beginning of each day of the Farm Show, for opening ceremonies and for the PA Preferred Army/Navy Cookoff on Thursday of the show.
To apply, visit the PA Farm Show Facebook page here. Submissions will be accepted from Thursday, October 25, 2018 at 8 AM through Monday, November 5, 2018 at 12:00 PM.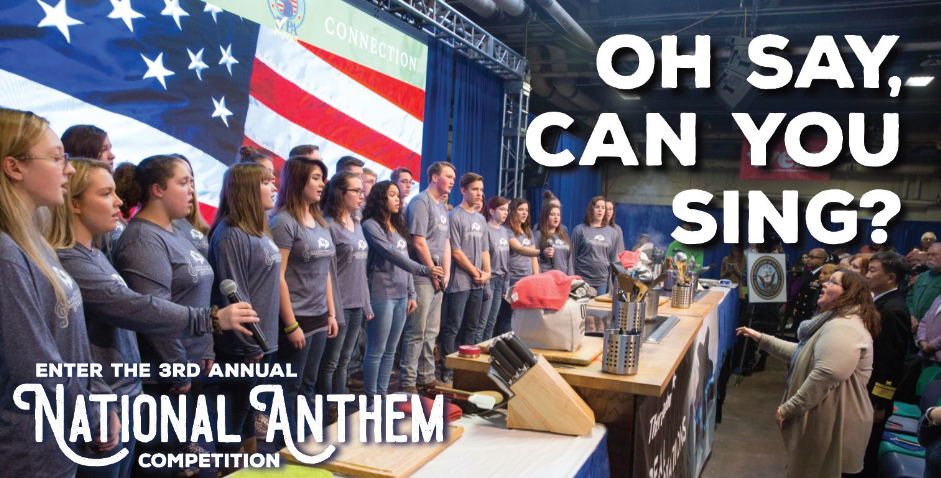 Recovery aid for Schuylkill and Berks Counties
Homeowners, renters and businesses impacted by the flooding of the severe storms from July 21st to the 27th, may be eligible for low-interest disaster loans through the U.S. Small Business Administration (SBA).
Low-interest loans of up to $200,000 are available to homeowners to repair or replace damaged or destroyed real estate. SBA regulations permit loans up to $40,000 to repair or replace personal property. Businesses and nonprofits can borrow up to $2 million to restore damaged or destroyed buildings, inventory, equipment and assets. Loan amounts and terms are set by the SBA and are based on each applicant's financial qualifications.
Individuals and business may obtain information and loan applications by calling the SBA's customer service center at 1-800-659-2955 or my emailing disastercustomerservice@sba.gov. Locan applications can be downloaded here. The filing deadline to return applications for physical property damage is Dec. 24, 2018. The deadline to return economic injury disaster loan applications is July 23, 2019.
Applications for the Pennsylvania Governor's School for the Sciences
The Pennsylvania Department of Education recently announced that the Pennsylvania Governor's School for the Sciences at Carnegie Mellon University is accepting applications for high school juniors for the summer 2019 program.
This five-week summer residential program emphasizes cooperation learning and hands-on laboratory research. My son AJ is a proud graduate of this program and the experience he gained proved very valuable as he continues in his professional career.
Applications for the program can be found here. Applications must be submitted before January 31st, 2019.