In this email edition:
Consistently Inconsistent: Governor Wolf's Business Waivers
COVID-19 Lessons from East Germany
Pennsylvania's Unemployment Numbers Improving but Still Lacking
The Future of Telemedicine in Pennsylvania
Beaver County, PA-Largest Construction Site in America—And Our Goal for Similar Sites in Eastern PA
Criminal Justice Reforms Lead to Significant Savings for Taxpayers
---
Each month, the Senate Majority Policy Committee prepares a summary of recent highlights from the PA Senate and a variety of public policy sources across the nation. Here is this month's "Policy Pulse." As always, if you have any suggestions for a future edition, please do not hesitate to contact me.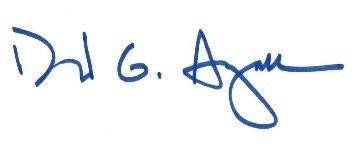 Senator Dave Argall, Chairman
Senate Majority Policy Committee
Consistently Inconsistent: Governor Wolf's Business Waivers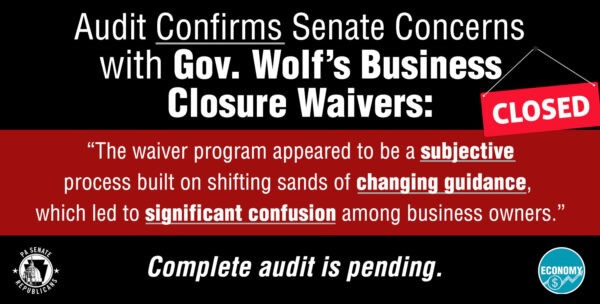 State Senator Doug Mastriano's (R- Adams, Cumberland, Franklin, and York) criticism of Governor Wolf's unilateral shutdown orders is 100% accurate: "CONSISTENTLY INCONSISTENT!"
In April, the Senate called on the Auditor General to review Gov. Wolf's process for waiving his business closure order for certain businesses.
A recent update by the Auditor General confirmed what we have been saying about the Governor's waiver process for six months – it lacked clarity, consistency, common sense and transparency.
Our April letter can be read here.
P.S. The Auditor General is a Democrat, NOT a Republican.
COVID-19 Lessons from East Germany
Senator Bob Mensch (R-Berks, Bucks, & Montgomery), our Majority Caucus Chairman, has often noted that across Pennsylvania, many of our ancestors came from Germany in the 1700s and 1800s.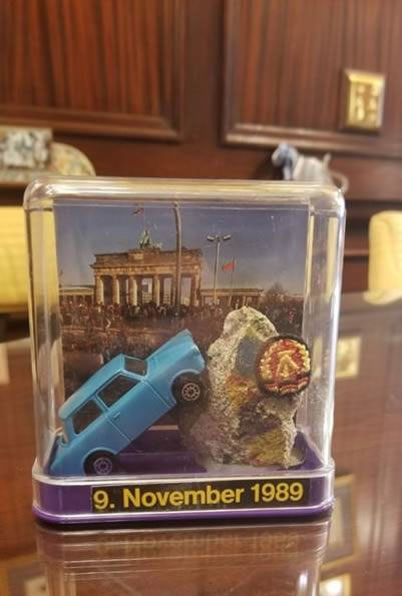 In 1998, I received an Eisenhower Fellowship to study the rebuilding of East Germany after the fall of the Berlin Wall. Above is my personal piece of the Berlin Wall that commemorates the reunification of Germany. I also had the opportunity to visit a small German town – which had once been the home of my great-grandfather Schultz's family – that had only recently been liberated from Communist rule after 45 years.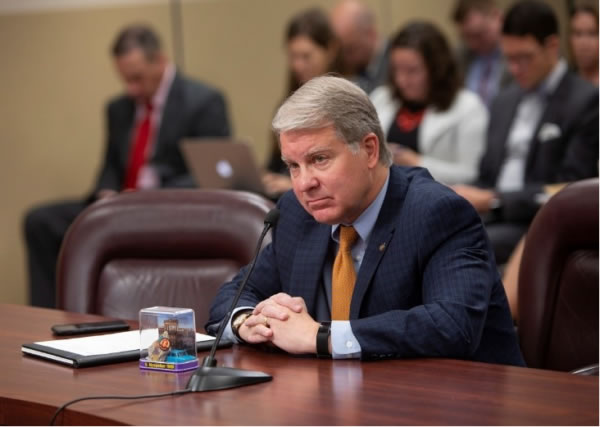 This interesting article details how Germany's unique history influenced the way they have approached COVID-19 mitigation measures and how these lessons apply to Pennsylvania as we struggle to answer key questions about how to protect the health, freedom and economic security of our citizens. Here are a few key paragraphs from the German Marshall Fund of the US:
Tomorrow, on October 3, Germany will celebrate the 30th anniversary of reunification. On that date in 1990, the East German communist state was dissolved and incorporated into the democratic West. (German Chancellor) Merkel grew up in East Germany, starting her political career during the heady days of reunification. She can recall a time before democracy and warns about taking it for granted.
This history has made Merkel one of only a few leaders during the pandemic to take seriously the twin crises of public health and democracy. She has used her scientific background to speak clearly about the virus (she holds a PhD in quantum chemistry). But she has also relied upon her biography to clarify the political meaning of the pandemic.
Implementing coronavirus mitigation measures this spring, she referred to her own life under communism to clarify that she was not doing so lightly. "For someone like me," she explained, "for whom freedoms of movement and travel were hard-won rights, such restrictions are warranted only when absolutely necessary. In a democracy, they should be enacted only temporarily—and never recklessly." (My emphasis)
Pennsylvania's Unemployment Numbers Improving but Still Lacking
The Pennsylvania unemployment rate has fallen from 10.3 in August to 8.1 in September according to the US Department of Labor. Pennsylvania is still in the bottom half of states as Pennsylvania is tied for 36th. You can review the rankings here.
The Future of Telemedicine in Pennsylvania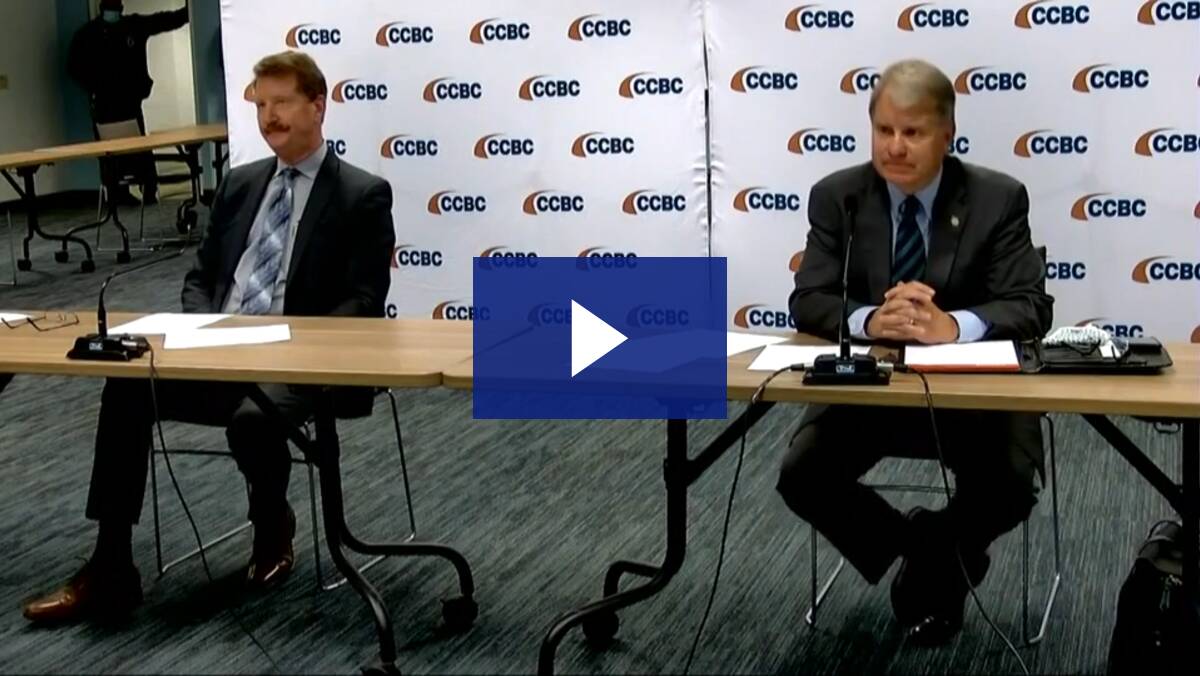 At the request of Senator Elder Vogel (R-Beaver, Butler, & Lawrence), I recently chaired a Senate Majority Policy Committee hearing on the future of telemedicine in Pennsylvania.
Telemedicine services were authorized in Pennsylvania on a temporary basis at the beginning of the COVID-19 pandemic. These services have played a critical role in ensuring patients can continue to access medical services without gathering in waiting rooms and other areas where the virus can easily spread.
During the discussion, medical experts and other stakeholders spoke at length about the benefits of telemedicine to patients. They encouraged lawmakers and Governor Wolf to approve a new telemedicine law to ensure these services can continue even after the COVID-19 pandemic has subsided.
Lawmakers approved a bill authorizing telemedicine in Pennsylvania on a permanent basis in April, but Governor Wolf vetoed the bill.
You can learn more here.
Beaver County, PA-Largest Construction Site in America—And Our Goal for Similar Sites in Eastern PA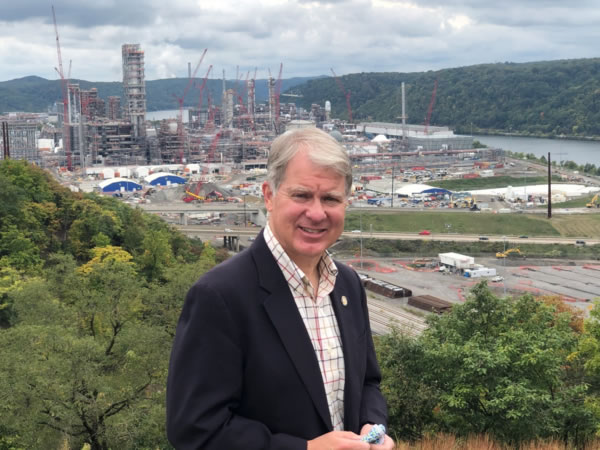 After a recent visit to western PA at the request of Senator Pat Stefano (R-Fayette, Somerset, & Westmoreland), I had the opportunity to tour the largest construction site in America. The Beaver County natural gas "cracker plant" came to western PA as a result of a tax credit incentive which Senator Vogel helped to design to encourage Shell Polymer to invest in the area.
The site now employs thousands of skilled construction workers. Similar bipartisan legislation was passed this summer to encourage these kinds of jobs to come to eastern Pennsylvania, as well.
I also chaired a hearing on the positive impact HB1100 will have on jobs. The Local Resource Manufacturing Tax Credit encourages private investment in manufacturing facilities in the state to create thousands of new jobs. This legislation was spearheaded by Senator John Yudichak (I- Carbon & Luzerne). You can learn more here.
Here is a letter from LiUNA that describes those jobs: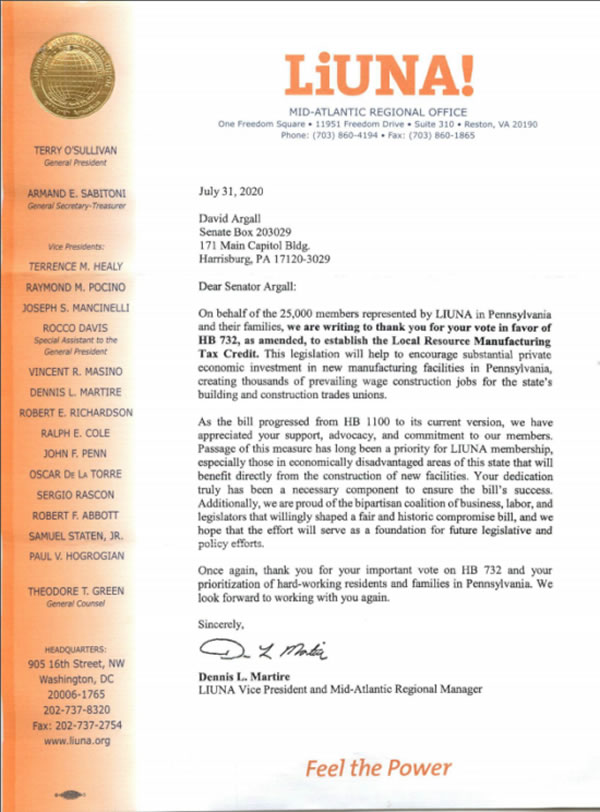 Criminal Justice Reforms Lead to Significant Savings for Taxpayers
Senator Lisa Baker (R- Luzerne, Pike, Susquehanna, Wayne and Wyoming), who chairs the Senate Judiciary Committee, frequently reminds us that prison and probation costs take up a significant portion of the state budget. Lawmakers have worked together on a bipartisan basis to reduce these costs through a criminal justice reform effort known as the Justice Reinvestment Initiative (JRI).
According to Senator Pat Browne (R-Lehigh), the Chairman of the Senate Appropriations Committee, since its creation, JRI has helped reduce the inmate population in state prisons by more than 4,300 and saved $400 million in project costs to taxpayers.
In December, the General Assembly passed a second phase of prison and probation reforms as part of the JRI2 package. These reforms, which will streamline the placement of offenders in drug treatment programs and other intermediate punishment programs and strengthen county probation and parole services, are estimated to save taxpayers $45 million over the next five years.
More information on the three bills in the JRI2 package is available at the links below. Senate Bill 500 and 501 have been signed into law, and Senate Bill 502 was approved by the Senate and sent to the House of Representatives for consideration.