Follow Sen. Argall on Twitter for Senate happenings – @SenatorArgall
For photos from Sen. Argall, follow him on Instagram

In this email update:
Bipartisan prison closure guideline bill headed to Governor's desk
PASSHE school enrollment continues to fall
The need for meaningful welfare reform
Silberline Manufacturing expanding in Tamaqua
Supporting Preschool Early Intervention funding
The 2018-2019 Veterans Trust Fund
Do you need flood insurance?
In the district
---
Bipartisan prison closure guideline bill headed to Governor's desk
On Monday, the Senate unanimously passed my bill that would provide for a standardized process as to how public safety facilities (state prisons and state police barracks) are closed. Senate Bill 748 was signed in the Senate on October 15th and signed in the House the next day. If the Governor signs this legislation, it will become law for all future potential closures.
Senate Bill 748 was introduced as a response to the Wolf Administration's 2017 announcement to close down at least one state prison out of five potential prisons from communities across the state. Along with Senators Lisa Baker (R-20), Michele Brooks (R-50), Wayne Fontana (D-42) and John Yudichak (D-14), SB 748 was pushed through the General Assembly on a bipartisan basis to ensure that it would alleviate any future stress concerning prison closures.
PASSHE school enrollment continues to fall
For an eighth straight year, Pennsylvania State System of Higher Education (PASSHE) universities have seen a sharp decline in enrollment. In only eight years, the 14 universities have lost 21,419 students or 18 percent of its total enrollment. This means that for the first time in almost 20 years, the State System now educates fewer than 100,000 students.
These declining numbers only mean one thing: REAL REFORM NEEDS TO HAPPEN!
When we first received the RAND Report concerning the PASSHE system, we knew that the status quo was unacceptable and meaningful change needed to happen to alleviate the system's financial shortcomings.
I look forward in the new session year to finding meaningful solutions to reverse this course and help alleviate the financial burdens that declining enrollment poses on the state.
In addition to the traditional four-year college route, it is also important to remember the rapid rise and value of trade school and career education. Pennsylvania should have a diverse atmosphere of education because the United States recently regained its title as the world's most competitive economy.
The need for meaningful welfare reform
Though this legislative session is coming to an end, we need to continue our efforts to enact meaningful welfare reform. In the last session, both the Senate and the House approved a measure that would require able-bodied adults to work in order to receive benefits.
I repeat: Both chambers approved a bill that would require Pennsylvania's 486,000 able-bodied Medicaid recipients to work in order to receive their benefits. This seemed like a great bill which would help control the state's escalating Medical Assistance Program and had the potential to save the state hundreds of millions of dollars…but the Governor vetoed it.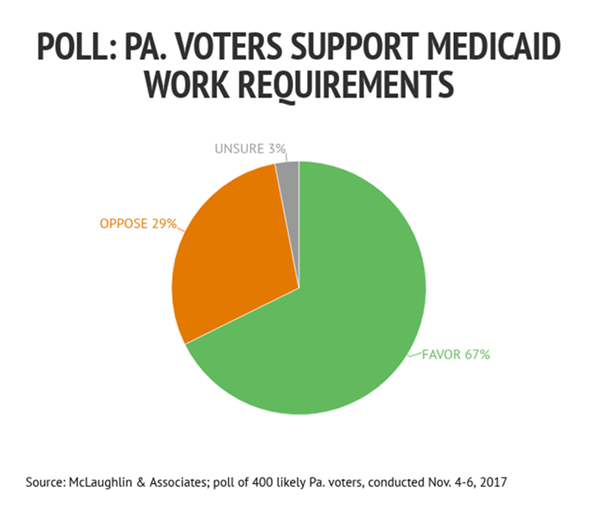 In the last 10 years, Medicaid expenses have increased over 35 percent while the overall state spending has increased eight percent. We need to continue to fight for meaningful welfare reform that will ensure that these funds are reserved for those who truly need it.
I recently met with employers from both Schuylkill and Berks Counties and they said that they are in desperate need of good employees. They even asked for a state policy which encourages those Medicaid recipients that can work to join their workforce, rather than depend on the taxpayer for assistance. This is a fight we are certainly not giving up. It's time to end the cycle of poverty!
Silberline Manufacturing expanding in Tamaqua
Silberline Manufacturing recently announced that it would be expanding its presence in Tamaqua by constructing a new facility and by adding new jobs. Silberline is a global supplier of high-quality special effect and performance pigments that enhance the visual appeal of coatings, paints, inks, plastics and textiles.
The company's multi-million dollar investment will be used to help with the construction of a new 22,000 square foot manufacturing facility and will also be used to help purchase new manufacturing equipment. When the project is complete, the company will be one of the largest water-borne compatible aluminum pigment manufacturers in North America.
Supporting Preschool Early Intervention funding
Earlier this week, I met with the Executive Directors and representatives from the Berks County Intermediate Unit and the Schuylkill County Intermediate Unit. We discussed the importance that both units give to the children and families of the district. We also spoke about the importance of preschool early intervention funding and how the program strengthens families that use it. That is why I fought hard during the latest budget negotiations to ensure its continued funding.
This funding provides both support and services to families with children ages five and under who have developmental delays and disabilities. Intervention enhances a child's physical development, cognitive development, communication development, social/emotional development and adaptive development.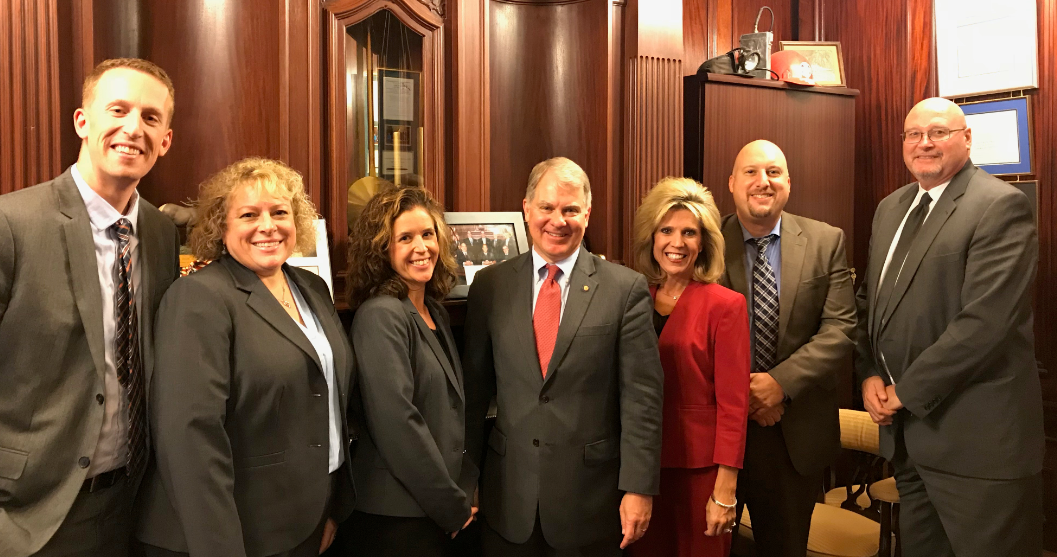 The 2018-2019 Veterans Trust Fund
The Department of Military and Veterans Affairs is accepting applications for the 2018-2019 Veterans Trust Fund grant cycle. Up to $800,000 in VTF grand funding will be competitively awarded for programs and services benefiting Pennsylvania veterans.
Up to $150,000 is available to counties for new, innovative or expanded programs or services operated by county directors of veterans affairs or to the Pennsylvania Association of County Directors of Veterans Affairs. Applicants in this category may request up to $20,000 per county with a priority focus on veterans' outreach and veterans' court programs.
Up to $650,000 is available for veterans' service organizations with 501(c)(19) status and non-profits with 501(c)(3) status under the Internal Revenue Code that have a mission of serving Pennsylvania veterans. Applicants in this category may request up to $50,000 for programs focusing on veteran homelessness, behavioral health initiatives and veterans' courts.
Eligible applicants from either category may also submit applications for programs addressing newly identified, unmet or emerging needs of veterans and their families. Grant applications must be received by 3 P.M. on Friday, November 30, 2018.
Do you need flood insurance?
The most common natural disaster in the U.S. is flooding, according to the Federal Emergency Management Agency (FEMA). One inch of water can cause $25,000 in uninsured flood damage to a house. A standard homeowner's or renter's insurance policy does not cover flood damages.
FLOOD Smart offers a tool to view rising flood waters in a home and calculate corresponding damages. Twelve inches of flood waters can cause more than $72,000 in damages to a one-story, 2,500 square foot home.
Get the "who, what, when, where, why, and how" to protecting your home and business and understanding the costs. Purchase flood insurance through a private insurance company or call the National Flood Insurance Program (NFIP) at 800-427-4661.
In the district
Last Sunday, I attended the 34th annual Tamaqua Heritage Festival. This year's theme commemorates the 250th anniversary of the first successful use of anthracite coal in the region. This is a great annual event that brings out the best in our community and showcases everything that makes Tamaqua unique.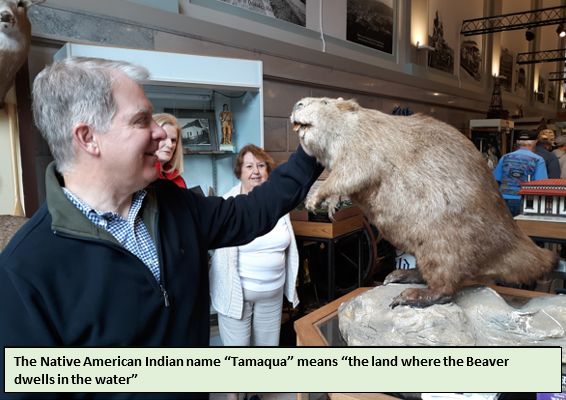 I recently joined Schuylkill County natural resources specialist Wayne Lehman (pictured below) to tour a 4,600 foot long site that will bring 18 acres of wetlands to Frailey Township and Tremont Borough to alleviate future flooding.
After a historic summer of flooding in the area, almost half of the flood water came from the Good Spring Creek. Rather than constructing new, costly man-made dams, this natural dam will be low maintenance solution to help control flood waters. It will also hold back sediment and debris that get clogged under the bridges. A similar project is being planned for Pine Grove borough.