Follow Sen. Argall on Twitter for Senate happenings – @SenatorArgall
For photos from Sen. Argall, follow him on Instagram

School Property Tax Town Hall October 22nd at the Inn at Reading!
White House Christmas Tree
Preparations being made for Route 61 project
Senior Expo at the Fairlane Mall
Slow Down for School Buses, Pedestrians: Save Our Students and Avoid Large Fines!
Argall Report: World War II Weekend
---
October 22nd at the Inn at Reading!
You and I have been invited to a town hall to discuss school property tax elimination next Tuesday, October 22 at the Inn at Reading. I will be joined by most of our Berks County Senators and Representatives, including Senator Judy Schwank, Rep. Jim Cox, Rep. David Maloney, Rep. Mark Rozzi, Rep. Mark Gillen, and Rep. Jerry Knowles. The event will start at 6:30 p.m. and will be livestreamed on Facebook as well. You can read more about it here.
Our goal for the evening is to find a way to reach the necessary 26 votes in the Senate, 102 votes in the House, and the Governor's signature to make this "impossible dream" come true despite all of the powerful interests who oppose us.
White House Christmas Tree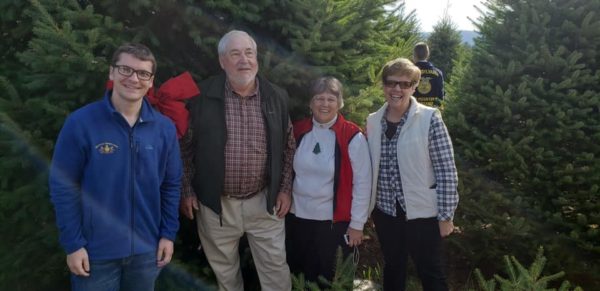 The White House Christmas tree has become a symbol of national pride over the years. This year, local farmers from Pitman were chosen by the White House to have their tree displayed as the official White House Christmas Tree! A few members of my staff had the chance to attend the ceremony at Mahantongo Farms on Tuesday to witness the official tree selection. The tree will be presented before the First Lady on November 25th. Congratulations to Larry and Joanne Snyder on this wonderful achievement! More information can be found here.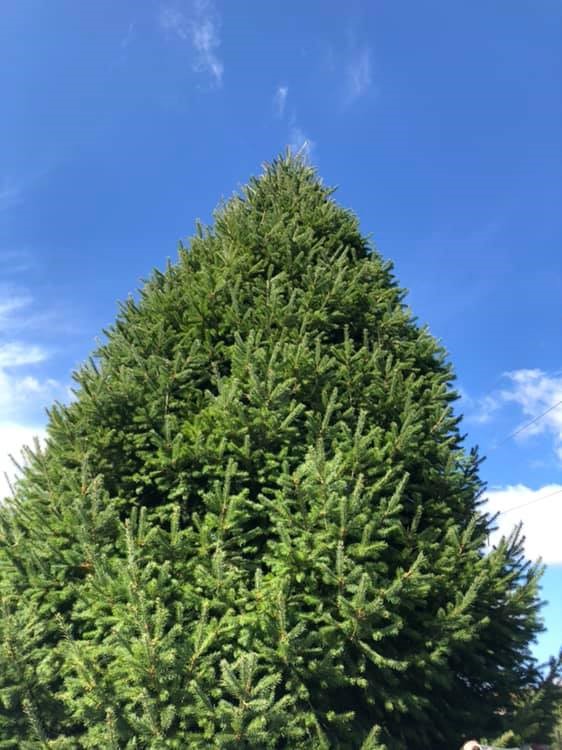 Preparations being made for Route 61 Reconstruction
In the next few years, one of the largest highway reconstruction projects in Schuylkill County history will begin on Route 61 between Saint Clair and Frackville. The project includes widening of Route 61, stabilizing the slope, and new retaining walls. The project is expected to begin in 2022. You can read more about it here.
Senior Expo at the Fairlane Village Mall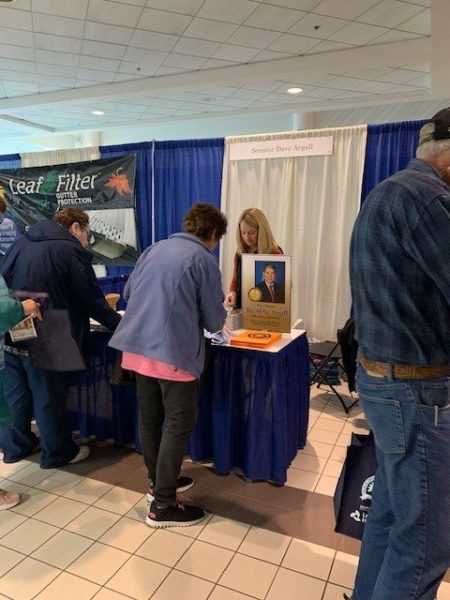 This week, members of my staff participated in a Senior Expo at the Fairlane Mall held by Diakon Living and Learning Center. My staff answered questions regarding Real ID and property taxes and many other issues. If you have questions regarding Real ID, you can contact our local offices or follow this link.
Slow Down for School Buses, Pedestrians: Save Our Students and Avoid Large Fines!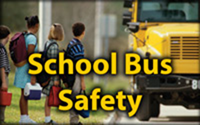 This week is School Bus Safety Week! Motorists, parents and children are encouraged to refresh their memories about how to share the road safely with school buses and other school transportation vehicles.
Penalties for failure to obey school bus safety laws can result in a $250 fine, five points on a driving record and a 60-day license suspension.
Pennsylvania law requires motorists stop at least 10 feet away from school buses when their red lights are flashing and their stop arm is extended. Motorists following or traveling alongside a school bus must also stop until the red lights have stopped flashing and the stop arm is withdrawn.
Click here for more information and tips on school bus safety.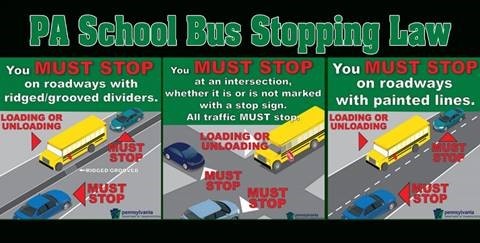 New Poll: On Governor's RGGI proposal
Recently, the Governor signed an executive order mandating that Pennsylvania join the Regional Greenhouse Gas Initiative (also known as RGGI).
Those that support the Governor's executive order say that this will be an important step in fighting climate change. Scientists claim that climate change is responsible for rising global temperatures and an increase in hurricanes and floods. Joining RGGI would also give Pennsylvania the opportunity to further expand on other forms of energy such as renewables.
Those who don't support the Governor say it will dramatically increase electric bills for everyone. Joining RGGI would bankrupt the state's coal refuse industry which is responsible for cleaning up massive waste coal piles and strip mines that pollute our environment. The order will lead to court challenges because the General Assembly, not the Governor, has taxing authority.
Do you believe that the Governor was right with his move to mandate that Pennsylvania join RGGI by executive order, without the support of the House of Representatives or the Senate?
You can take the survey here.
Argall Report: World War II Weekend
This month's Argall Report focuses on the annual World War II History Weekend held at the Berks County Airport.
This is one of my favorite events of the entire year. This event gives us an opportunity to step back into time and get up front and personal with equipment that was used in the deadliest conflict in human history. The WWII veterans are the real stars of the show but with each passing year, there are fewer and fewer that come to the event and share their story. That's why it's so important that we learn about our history and appreciate the sacrifices the greatest generation made for us so that we can live our lives in peace and freedom.
The event attracts thousands of visitors each year. The World War II History weekend features special guests, over 1,200 re-enactors representing the different countries of World War II, 200 period vehicles and 80 aircraft. The event is hosted by the Mid-Atlantic Air Museum in Reading.
I interviewed the President of the Mid-Atlantic Air Museum, volunteers helping with the event, WWII veterans, a representative from the Commemorative Air Force, State Representative Mark Gillen, and Holocaust survivor David Tuck.
You can watch it here.