The Future of Telemedicine in Pennsylvania
Beaver County, PA-Largest Construction Site in America—And Our Goal for Similar Sites in Eastern PA
PA Unemployment Rate Update
Criminal Justice Reforms Lead to Significant Savings for Taxpayers
Shoemakersville Borough Receives Grant for Development Plan
Schuylkill County Projects Receive Grants for Park Improvements
Senator Peter Frailey – "The Father of Schuylkill County"
Coronavirus Emergency Order Day 210
The Future of Telemedicine in Pennsylvania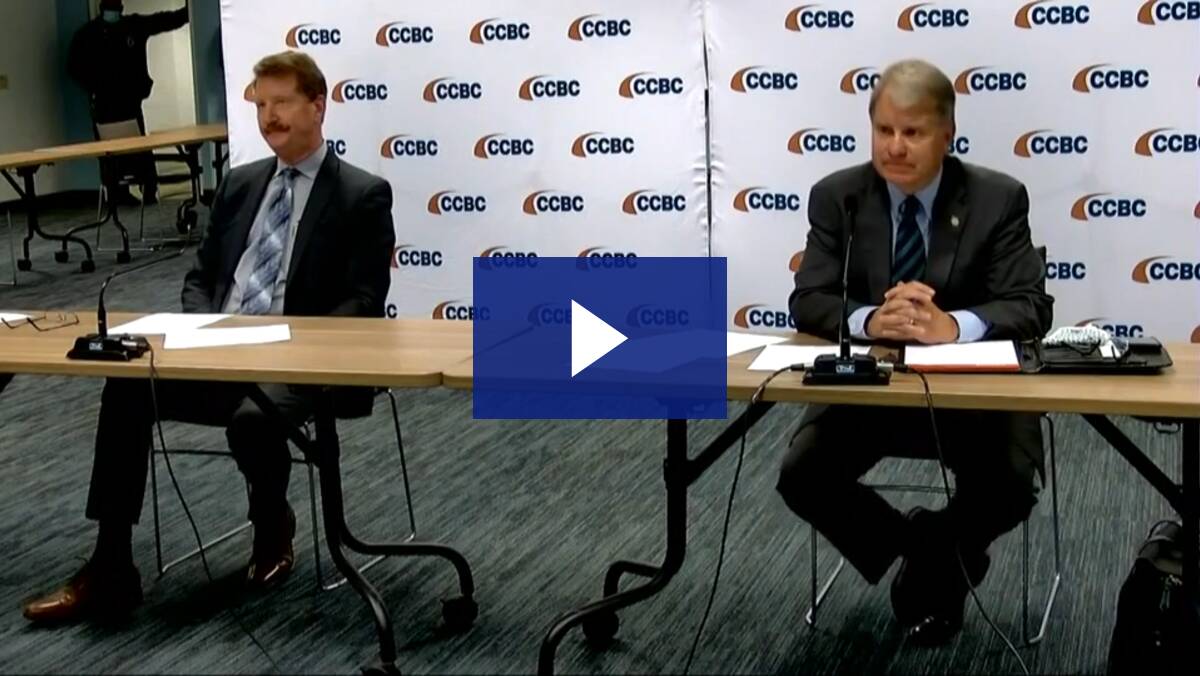 On Wednesday at the request of Senator Elder Vogel, I chaired a Senate Majority Policy Committee hearing on the future of telemedicine in Pennsylvania.
Telemedicine services were authorized in Pennsylvania on a temporary basis at the beginning of the COVID-19 pandemic. These services have played a critical role in ensuring patients can continue to access medical services without gathering in waiting rooms and other areas where the virus can easily spread.
During the discussion, medical experts and other stakeholders spoke at length about the benefits of telemedicine to patients. They encouraged lawmakers and Governor Wolf to approve a new telemedicine law to ensure these services can continue even after the COVID-19 pandemic has subsided.
Lawmakers approved a bill authorizing telemedicine in Pennsylvania on a permanent basis in April, but Governor Wolf vetoed the bill.
You can watch the full hearing here.
Beaver County, PA-Largest Construction Site in America—And Our Goal for Similar Sites in Eastern PA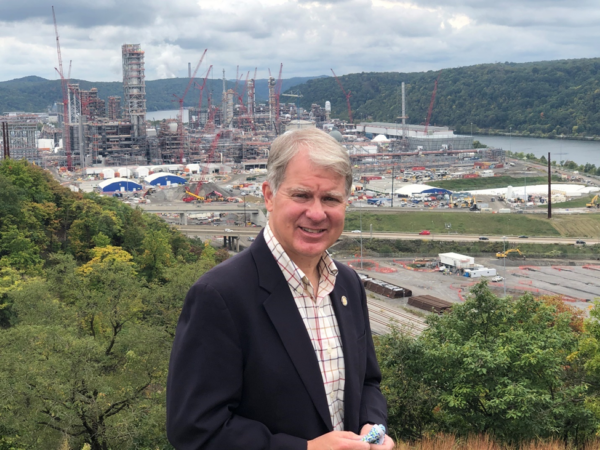 This week, I had the opportunity to tour the largest construction site in America. The Beaver County natural gas "cracker plant" came to western PA as a result of a tax credit incentive which encouraged Shell Polymer to invest in the area.
The site now employs thousands of skilled construction workers. Similar bipartisan legislation was passed this summer to encourage these kinds of jobs to come to eastern Pennsylvania, as well.
Last week, I chaired a hearing on the positive impact HB1100 will have on jobs. The Local Resource Manufacturing Tax Credit encourages private investment in manufacturing facilities in the state to create thousands of new jobs. This legislation was spearheaded by Senator John Yudichak (I- Carbon & Luzerne).
Here is a letter that describes those jobs: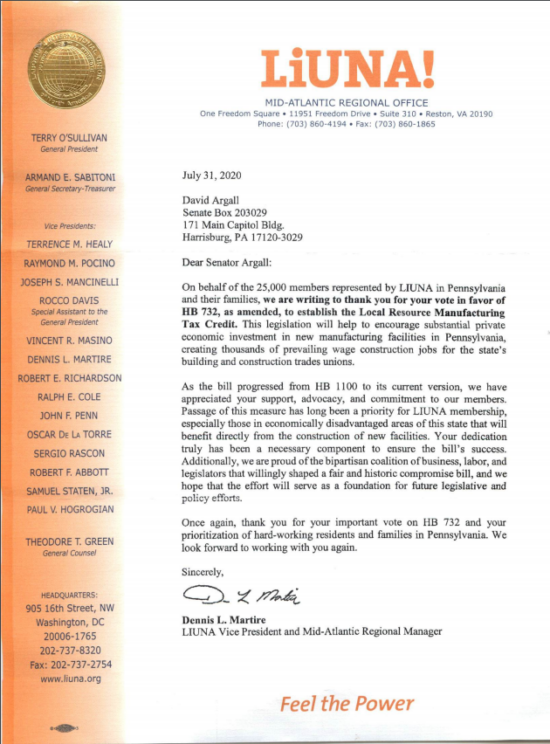 PA Unemployment Rate Update
The Pennsylvania unemployment rate has fallen by 2% since August. The current state unemployment rate is 10.3%, which is higher than the current national average of 8.4%. This news comes as industries across Pennsylvania continue to struggle under the unilaterally imposed restrictions of Governor Wolf.
Criminal Justice Reforms Lead to Significant Savings for Taxpayers
Prison and probation costs take up a significant portion of the state budget. Lawmakers have worked together on a bipartisan basis to reduce these costs through a criminal justice reform effort known as the Justice Reinvestment Initiative (JRI).
Since its creation, JRI has helped reduce the inmate population in state prisons by more than 4,300 and saved $400 million in project costs to taxpayers.
In December, the General Assembly passed a second phase of prison and probation reforms as part of the JRI2 package. These reforms, which will streamline the placement of offenders in drug treatment programs and other intermediate punishment programs and strengthen county probation and parole services, are estimated to save taxpayers $45 million over the next five years.
More information on the two bills in the JRI2 package is available at the links below.
Shoemakersville Borough Receives Grant for Development Plan
Shoemakersville Borough will receive a $10,500 grant from the 2020 Community Conservation Partnerships Program to prepare a Master Site Development Plan for Shoemakersville Park.
I am grateful that Shoemakersville Borough received this well-deserved grant.
You can read more here.
Schuylkill County Projects Receive Grants for Park Improvements
Municipalities in Schuylkill County received grants totaling $600,000 from the 2020 Community Conservation Partnerships Program for eight projects that will go towards making improvements for various parks.
I am thankful that these projects received these well-deserved grants. These projects will be a great benefit for communities across Schuylkill County. You can read more about these projects here.
Senator Peter Frailey- "The Father" of Schuylkill County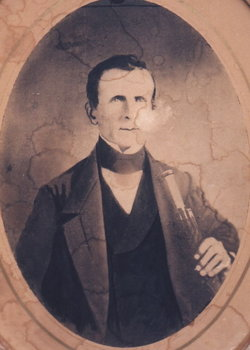 This article will be the first in a series detailing the stories of past State Senators who served Schuylkill and Berks Counties.
Senator Peter Frailey was the first person to represent Schuylkill County in the State Senate and one of the first to represent Berks. His obituary called him "a venerable and valued man, a soldier of the revolution, and who afterwards filled many important offices in Pennsylvania with great benefit to the public and honor to himself."
He served as a Colonel in the Pennsylvania State militia and began his military service in the Revolutionary War leading an artillery unit from Philadelphia. He eventually took command of a regiment from Berks County. He was vital in helping to develop the coal region. He has been credited with developing navigation techniques for the Schuylkill River and established banking, public libraries, and fire departments in the region.
He served as State Senator from 1811-1820 and was nicknamed "The Father of Schuylkill County". Visit this link to read his obituaries and this one to read more about his life.