Follow Sen. Argall on Twitter for Senate happenings – @SenatorArgall
For photos from Sen. Argall, follow him on Instagram

In this email update:
Climbing off the 16th story…for a good cause
The future of anthracite
Recent grants awarded to the 29th District
Expansion of Hydro creates new jobs
Santorum reviews bipartisan approach to welfare reform
PA higher education's troubled future
Schwenkfelder Day of Remembrance
Honoring Hamburg's Harold "Freck" Miller
On Deck
---
Climbing off the 16th story…for a good cause!
This may have been my third time rappelling down the side of a building, but my heart was beating quickly as I took that first step off the ledge. Last Friday, I rappelled off of the side of the 16-story Abraham Lincoln Towers in Reading for the Bethany Children's Home in Berks County.
Funds received from the "Over the Edge" campaign will be used to support Life Skill Development Programs for children in Bethany. These programs will provide for important study skills, job skills, driving skills and volunteerism. In addition to these important skills, the program will also help youth secure their first job.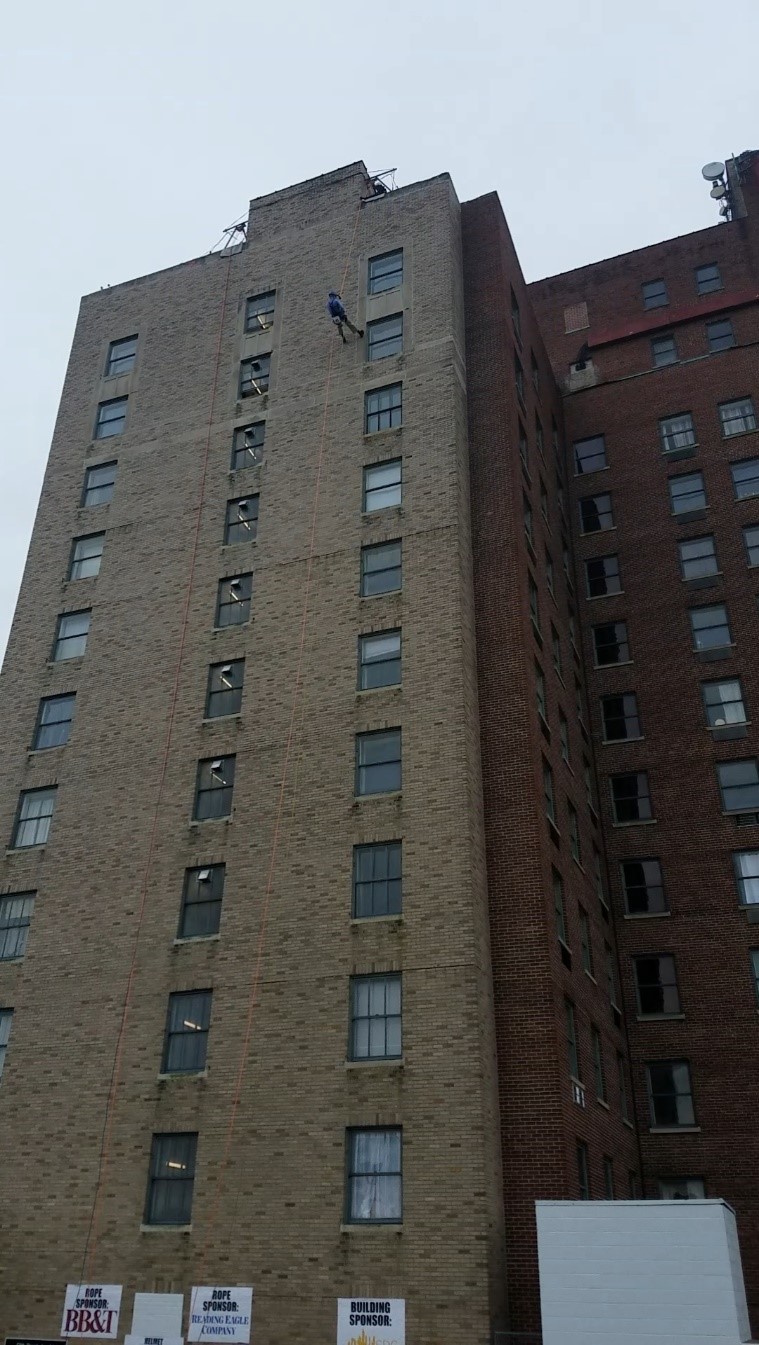 The future of anthracite
On Thursday October 4th at 10:00 A.M., the Joint Legislative Air and Water Pollution Control and Conservation Committee will hold a public roundtable discussion on the topic of anthracite in Pennsylvania.
The roundtable is being held at my request and will host industry experts, lawmakers and other interested parties on the state of anthracite coal mining which coincides with the industry's 250th anniversary.
The public is invited to attend the roundtable which will take place at the Coaldale Complex at 150 West Phillips Street, Coaldale.
Recent grants awarded to the 29th District
Communities across the 29th District were recently awarded grants for a number of projects. I want to thank all those responsible from both the local community and the state who worked to provide these funds.
$151,155 to Mahanoy City to replace a valve at the intersection of Main and Center Streets.
$90,000 to Minersville Borough to make improvements to the 4th Street Recreational Complex.
$403,118 to the Hegins-Hubley Authority to replace the water storage tank in Hubley Township.
$425,000 to the Schuylkill County Municipal Authority to extend the water system in Mahanoy and Ryan Townships to encourage more jobs to locate near I-81.
$300,000 to Sinking Spring Borough to upgrade the community's sanitary sewer system
Expansion of Hydro creates new jobs
Hydro, a global supplier of extruded aluminum used for the construction, transportation, infrastructure and energy industries, will expand its Cressona manufacturing facility. As a result of this expansion, it is expected to create 60 more family-sustaining jobs over the next three years and retain a further 1,307 jobs.
The Cressona plant has been in operation since World War II. A groundbreaking event for the expansion will take place on October 2nd at the Cressona facility.
Santorum reviews bipartisan approach to welfare reform
At my request, former United States Senator Rick Santorum discussed welfare reform with the Senate Majority Policy Committee earlier this week. Senator Santorum was the floor leader for passage of the 1996 welfare reform package in Washington.
Senator Santorum reminded us that there was a time when real welfare reform was a bi-partisan effort. My goal is to re-create an opportunity for our PA General Assembly and Governor to move forward on meaningful legislation to place able-bodied individuals on welfare back to work and help end the cycle of poverty.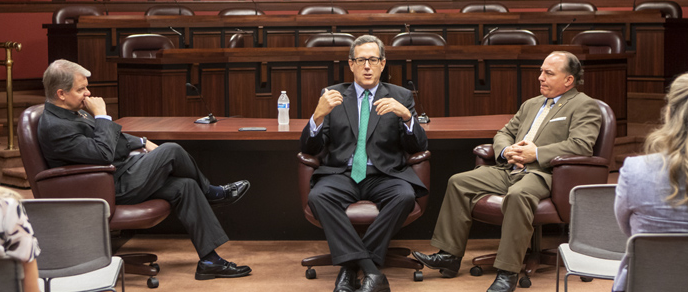 Senator Argall, former U.S. Senator Santorum and Representative Benninghoff (Centre/Mifflin) discussing welfare reform.
PA higher education's troubled future
On Monday, I met with several Presidents, Chancellors, Vice Presidents and representatives from colleges and universities throughout the Commonwealth. The purpose of the meeting was to discuss the reports authored by the National Center for Higher Education Management Systems and the RAND Corporation regarding higher education in Pennsylvania. Many of our colleges and universities across the state educate fewer students each year.
Higher education faces a looming demographic storm. The Northeast and Midwest of the United States expects to see a decline of 5 percent of their college-aged populations between now and the mid-2020s. In 2026 the number of college-aged students will drop almost 15 percent in just 5 years.
In Demographics and the Demand for Higher Education by Nathan D. Grawe, he argues that the future demand for college attendance depends critically on institution type. While many schools face painful contractions, for example, demand for elite schools is expected to grow by more than 15 percent in future years.
In addition, there is a growing understanding of the value of trade schools and career education, rather than traditional four-year college degrees. This will be a critical issue for our State Senate and House in the future.
Schwenkfelder Day of Remembrance
284 years ago, German exiles landed in Pennsylvania seeking religious freedom. The day after they arrived, they held a thanksgiving service for their safe arrival to the New World and their descendants have been celebrating the event every year since. This special day, known as "Gedächtnistag" (Day of Remembrance), is considered the oldest continuous celebration of thanksgiving in the United States.
As an 11th generation descendent of a very brave Schwenkfelder, I consider myself fortunate that my ancestors were able to escape that troubled area along the German/Polish border long before the difficult days of the World Wars.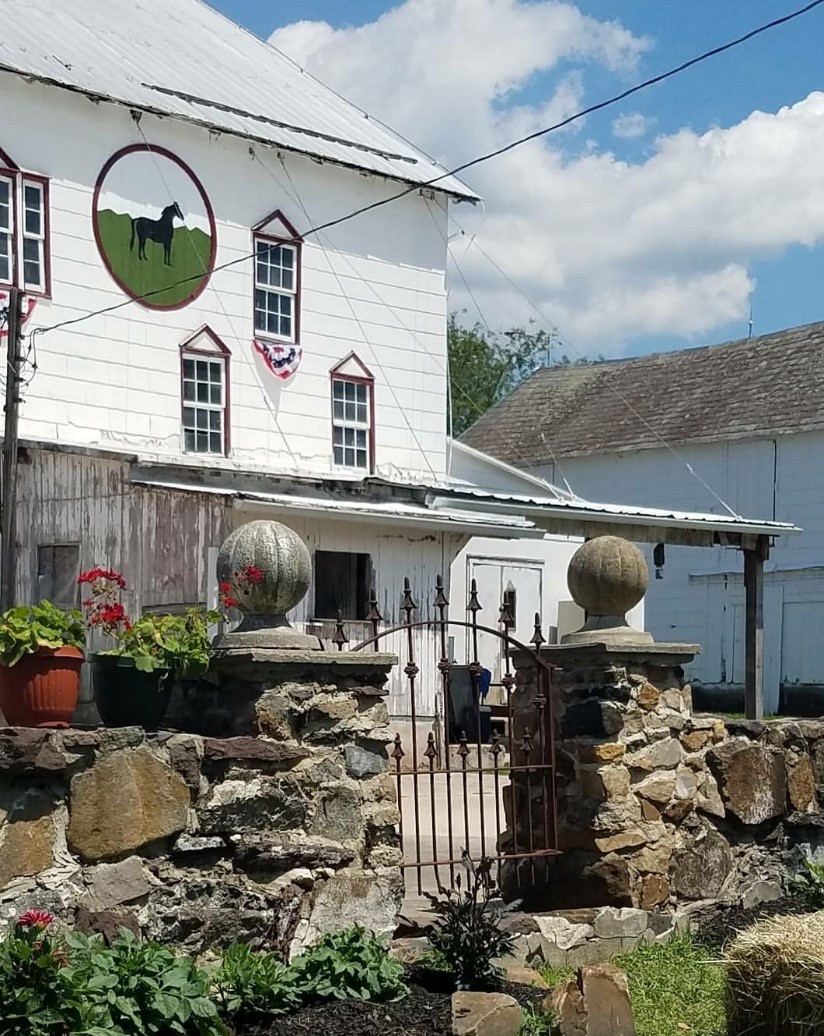 The barn pictured above, near the Berks/Montgomery line, has been owned by my grandmother Schultz and her family since they came to PA in 1734.
Honoring Hamburg's Harold "Freck" Miller
Last Saturday, I attend a very unique event: a congratulatory ceremony for Harold "Freck" Miller who celebrated his 74th year of scouting. Harold started his scouting journey in May of 1939 and has been active in the organization ever since.
Harold attended countless campouts and camporees and also attended three National Jamboree and 15 Canadian Canoe trips. As both a Scout and a Leader, he has mentored over 950 youth in Hamburg!
From one Scout to another, congratulations Harold! I hope to stay active for several more decades before I can approach his record of service to our youth!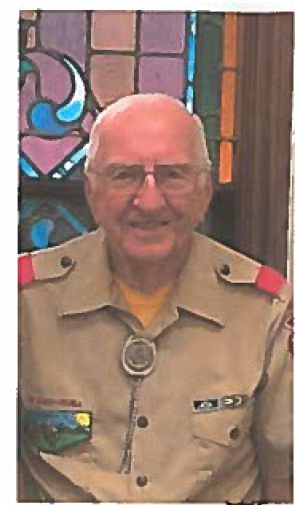 On Deck
The Senate is scheduled to convene on Monday, October 1st at 1:00 P.M. You can watch session live and view the voting calendar on my website.