Follow Sen. Argall on Twitter for Senate happenings – @SenatorArgall
For photos from Sen. Argall, follow him on Instagram

In this email edition:
E-Verify: To help Local Employers hire Legal Workers
You asked me to introduce these Bills… and I did
More Busy days in the District
Dedication for Hawk Mountain Sanctuary
New Walking Trail along the Schuylkill River in New Philadelphia
Northeast Berks Chamber Breakfast
Jumping off a Reading Building… For a Good Cause!
Monthly Poll: Daylight Savings Time
---
E-Verify: To help Local Employers hire Legal Workers
This week, by a bipartisan vote of 46-3, the Senate sent HB 1170 to the Governor. This bill would require employers in the construction industry to use the federal E-Verify system to ensure that all the workers they hire are authorized to work in the United States. Employers who hire illegal immigrants create an unlevel playing field for other employers who follow the law.
You asked me to introduce these Bills… and I did
Three of my bills began to move through the Senate this week:
Currently, cosmetology students must complete a certain amount of required hours, pass an exam and then risk denial by the licensing board due to past offenses. While the cosmetology law contains four "good moral character" clauses, the barber law has none. This clause is arbitrary, poorly defined, and unevenly applied. SB 586 would remove this clause to enable more people to get their licensing.
SB 133 seeks to fix the issues spotlighted during the clashes between Governor Wolf and then-Lieutenant Governor Mike Stack. Under the current system, both of these positions are elected seperately. This bill aims to unite these two positions under the same ticket, similar to the President and the Vice President.
In an effort to reduce costs, SB 327 requires independent, executive, and state-run agencies to report their real estate space each year. Over the past three decades, Pennsylvania has seen a 26% reduction in the number of state employees without any evidence of a corresponding reduction of office space. This bill aims to introduce accountability and will ultimately save taxpayers millions per year.
More Busy days in the District
Last weekend, I visited the Pottsville on TAP downtown festival and attended the play: "The Henry Clay Motel" at the Majestic Theater. The ongoing revitilization of Pottsville continues! On Sunday, I took part in a flag retirement ceremony in Llewellyn with Boy Scout Troop 600 and Cub Scout Pack 600. It was wonderful to see these dedicated young men honoring their country.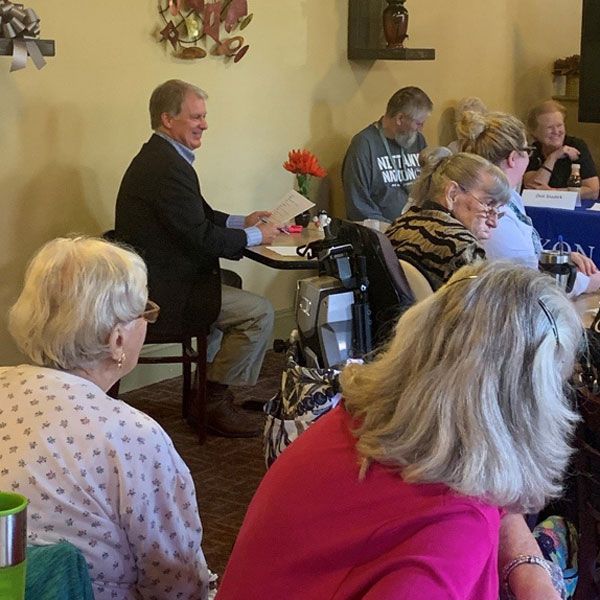 In recent days, I also had the opportunity to judge the Senior Spelling Bee for senior citizens in Schuylkill County, as well as take part in the Silberline dedication in Rush Township. Silberline produces aluminium coloring, which is actually used by the Oakland Raiders in their helmets!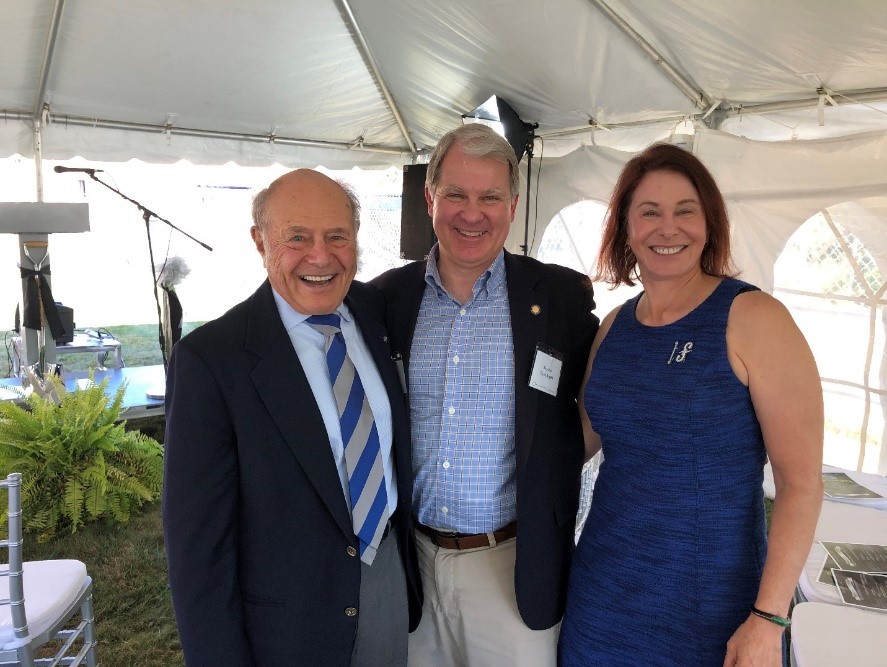 Celebrating new jobs for local workers with the Scheller family at Silberline
Dedication for Hawk Mountain Sanctuary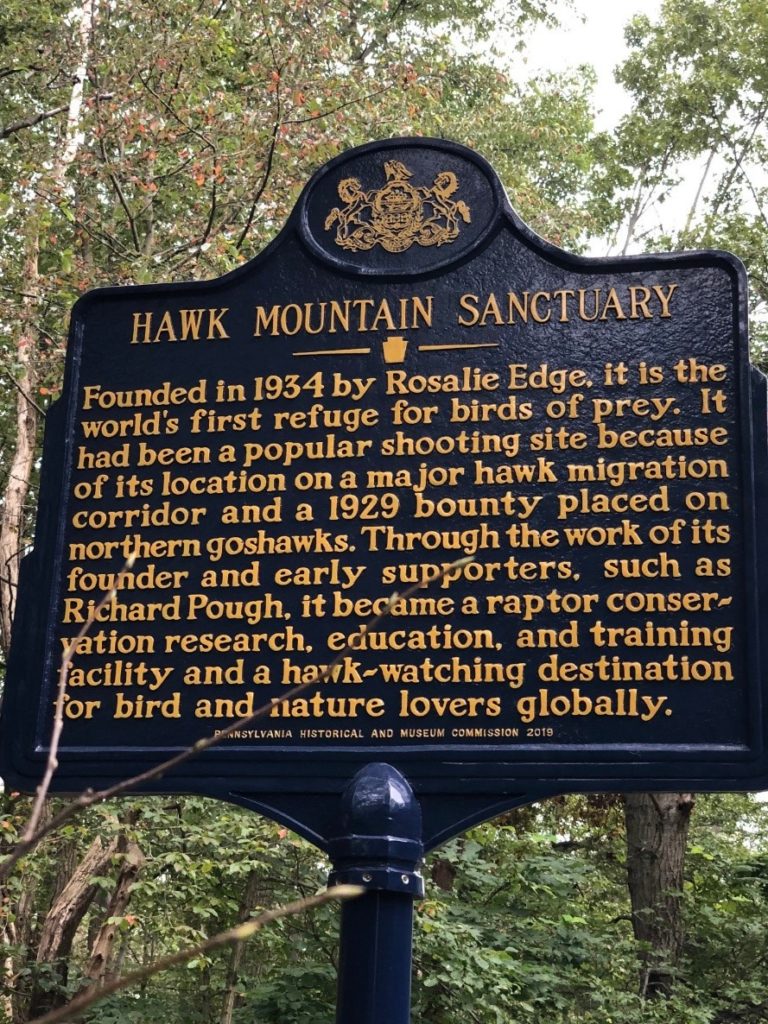 Rep Jerry Knowles (R-124th) and I were recently invited to take part in the 85th Anniversary of the Hawk Mountain Sanctuary near Kempton. It is a beautiful place to visit, especially in the fall! You can learn more about the activities at the sanctuary here.
New Walking Trail along the Schuylkill River in New Philadelphia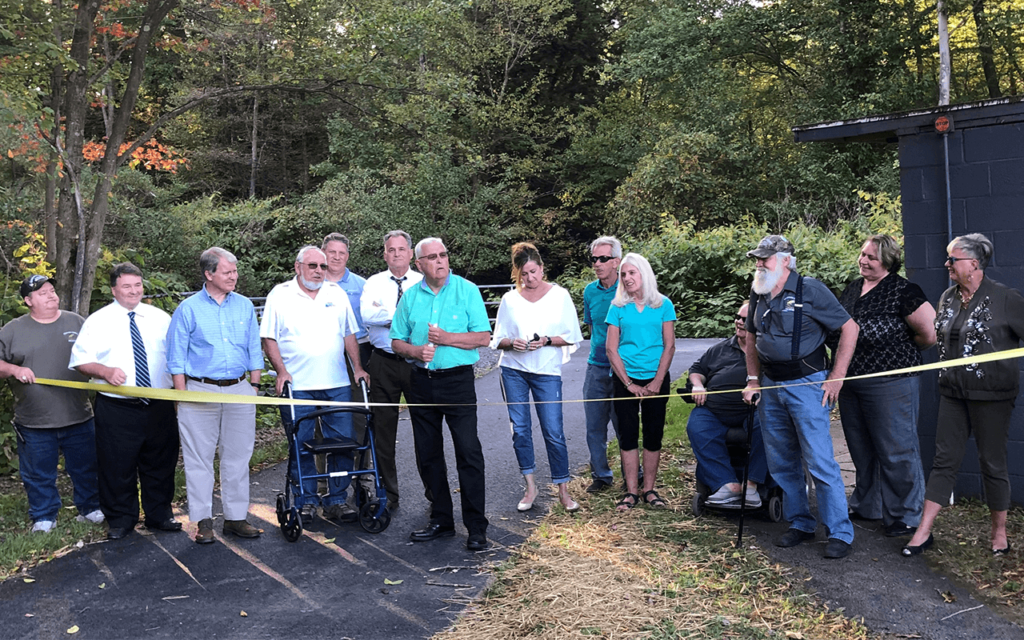 Just a few decades ago, the Schuylkill River in New Philadelphia was a not a place that anyone would want to visit. But after years of efforts to clean up the river, I had the chance to dedicate a new walking trail in New Philadelphia that showcases the beauty of the river and its surrounding areas. The trail was created through a private-public partnership with many volunteers. I took place in the ribbon cutting ceremony along with Rep. Neal Goodman (D-123) and Mayor Ed Slane. You can read more about it here.
Northeast Berks Chamber Breakfast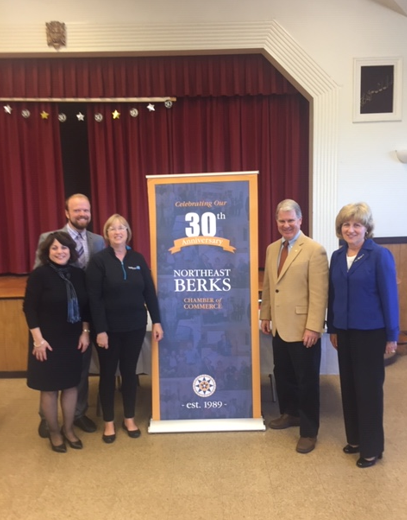 I was recently invited to join my neighboring State Senator, Judy Schwank (D-Berks), at the Northeast Berks Chamber of Commerce Breakfast near Kutztown. We discussed some of the issues that are most important to residents of Berks and Schuylkill Counties, such as property tax elimination, highway safety, and healthcare.
Scaling a Reading Building… For a Good Cause!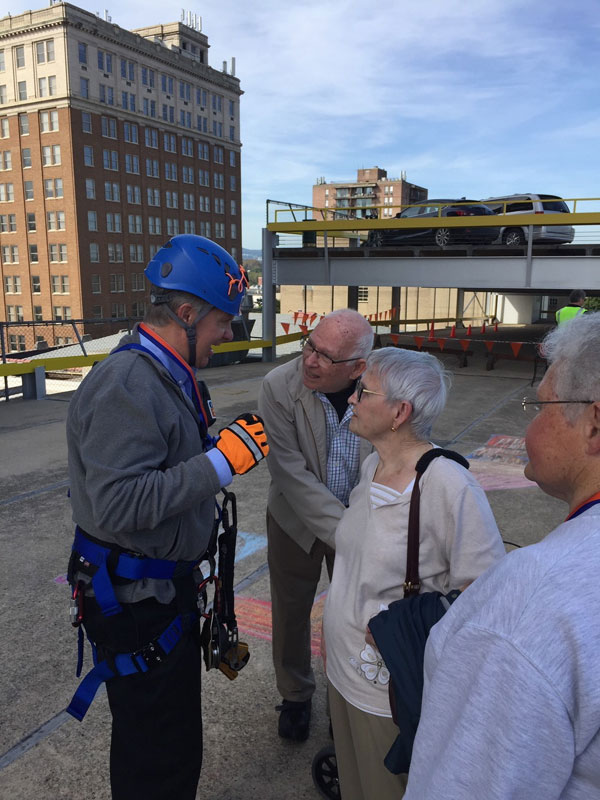 Last Friday, I rappelled off the 12 story Abraham Lincoln Towers in Reading to support this year's "Over the Edge" campaign for the Bethany Children's Home in Womelsdorf. This is one of the most unique events I get to participate in every year!
I enjoyed catching up with Carl Bloss, Bethany's long-time archivist in Womelsdorf. More than six decades ago, Carl was my dad's college roommate at Kutztown State!
Monthly Poll: Daylight Savings Time
Founding Father and famous Pennsylvanian Benjamin Franklin proposed the idea of Daylight Savings Time in 1784 to conserve candle wax, although most believe that Franklin was actually joking when he pitched the idea. Germany was the first country to adopt Daylight Savings Time in 1916 as an effort to conserve coal during WWI. The U.S. would pick up on the practice in 1918 but shortly stopped it after WWI was over. America re-adopted Daylight Saving Time in 1974 as a response to the nationwide energy crisis.
While some believe that Daylight Savings has considerable benefits, others believe that the change in time has negative consequences.
There is currently a bill in the PA House of Representatives that would abolish Daylight Savings Time. Pennsylvania would be the third state in the country to get rid of Daylight Savings Time (the other two- Hawaii and Arizona).
My question for you: Do you support getting rid of Daylight Savings Time? You can respond to the poll here.