Follow Sen. Argall on Twitter for Senate happenings – @SenatorArgall
For photos from Sen. Argall, follow him on Instagram

In this Update:
Fighting Back against Robocalls
Ever visited the Reading Railroad Heritage Museum in Hamburg?
Raising Awareness about Opioids
Kaier's Park Improvements in Mahanoy City
Polish American Heritage Month
Appropriations Subcommittee on Public Safety
---
Fighting Back against Robocalls
Pennsylvania's Attorney General recently announced that an agreement has been reached between 12 major phone service providers and a coalition of state attorney generals to fight illegal robocalls. As part of the agreement, phone companies will soon offer some sort of call blocking service, as well as implementing technology to authenticate callers. Phone companies will additionally begin working closer with the Attorney General's office to identify suspicious callers and work to hold them accountable for their illegal actions. I am supportive of any effort to stop this harassment.
Ever visited the Reading Railroad Heritage Museum in Hamburg?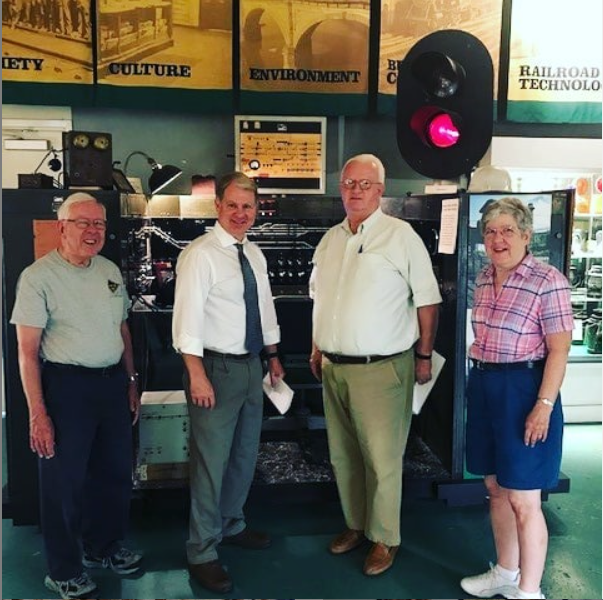 I recently toured the Reading Railroad Heritage Museum with Representative Jerry Knowles to learn more about their operations. The museum is located in Hamburg and provides a wonderful opportunity to learn about what was once the largest company in the world. Visit on the weekends to see a collection of original equipment, learn about the lives of railroad workers and the commuters who rode the trains, and, best of all, see the amazing collection of vintage railroad cars and locomotives! To learn more, visit their website.
Raising Awareness about Opioids
Penn State Schuylkill will host a conference on Saturday, September 21st from 8 a.m. to 2:30 p.m. about the opioid crisis. This event is free and open to the public, so any person who would like to know more about opioid addiction can attend. The conference has 5 keynote speakers who will be discussing facts about addiction, signs of opioid abuse, and resources available to victims and their families. It is vitally important that people are educated about the dangers of opioid use. Visit this link for more information.
Kaier's Park Improvements in Mahanoy City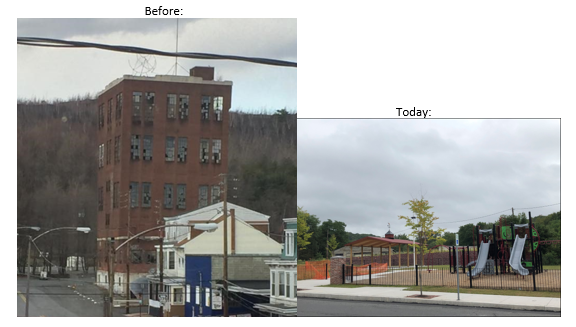 It's been a year since I attended the ceremonial groundbreaking for the new Kaier's Park in Mahanoy City and now Phase 1 of the project has been completed! This park is located where the abandoned Kaier Brewery building was located – probably the largest, most blighted property in the region. There is still more work to be done before the project is completed, but the new fitness equipment and play structures are a huge improvement! This is real progress on this beautiful new addition to Mahanoy City! I was pleased to work on a bipartisan basis with Representative Neal Goodman (D-Schuylkill) and Mahanoy City's Borough Council to turn this dream into a reality.
Polish American Heritage Month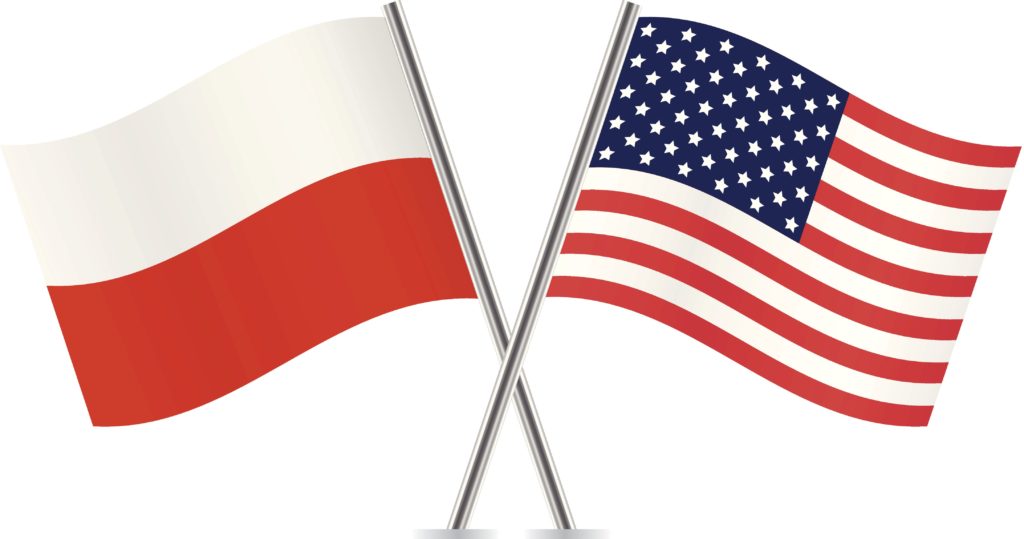 This year marks the 410th Anniversary of Polish settlers arriving in the United States. Since 1608, people of Polish heritage have contributed greatly to Pennsylvania. I am co-sponsoring legislation by Senator Farnese (D-Philadelphia) to celebrate October 2019 as "Polish American Heritage Month" and October 6th 2019 as Pulaski Day. In the 1730's my mother's family fled from the now-Polish region of Silesia, along the German-Polish border. I have often reminded my son and daughter how fortunate we are to live in American today – all because a Silesian widow and her children were brave enough to risk the long and dangerous sea voyage to Philadelphia in search of a new life!
Appropriations Subcommittee on Public Safety
Last week, I was appointed to serve on the Senate Appropriations Subcommittee on Public Safety. I will be one of 4 Republicans and 3 Democrats who will be tasked with reviewing appropriations levels for a variety of state programs, such as the Department of Corrections and the State Police. I'm looking forward to the opportunity to help ensure that our public safety institutions, such as SCI Frackville and SCI Mahanoy, are funded at levels that help keep Pennsylvania residents safe and secure, but do not overburden our taxpayers. For more information, check out this article from the Republican Herald.