Declaration of Suspension to Restore Checks and Balances
Berks & Schuylkill County Jobs Update
Hamburg- From School to Housing
The Wheel Restaurant Grand Opening
PennDOT Extends Expiration Dates on Commercial Driver Licenses and Commercial Learner's Permits
Argall Report: Supporting Our Rural Hospitals
Hope & Coffee At White House for Addiction Recovery Month
---
Declaration of Suspension to Restore Checks and Balances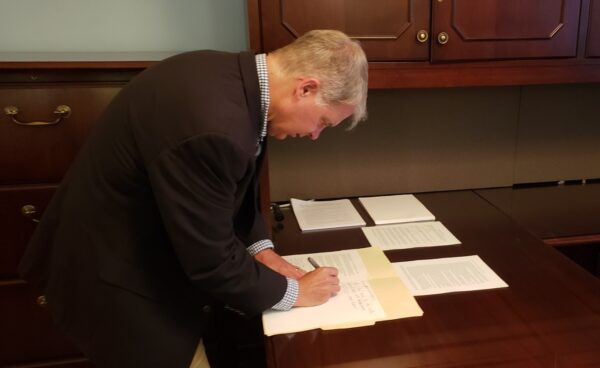 This week, Governor Wolf extended his emergency covid-19 powers for an additional 90 days. This was done without consulting either the legislature or local officials.
To end the emergency, in response to the Governor's actions and after your many requests through emails, phone calls, and on Facebook, I have signed onto the "Declaration of Suspension" presented by Senator Mastriano (R-Adams and Franklin) and several members of the House of Representatives.
Governor Wolf must be willing to work with his co-equal branch of government. Time and time again, his one-size-fits-all approaches to governing have left many people thinking their government has abandoned them. His solutions to try to curb the effects of this deadly virus have left millions of us economically depressed and the lack of leadership at the Department of Labor and Industry has left millions of Pennsylvanians without their benefits.
We have three branches of government for a reason, one person should not be calling all the shots!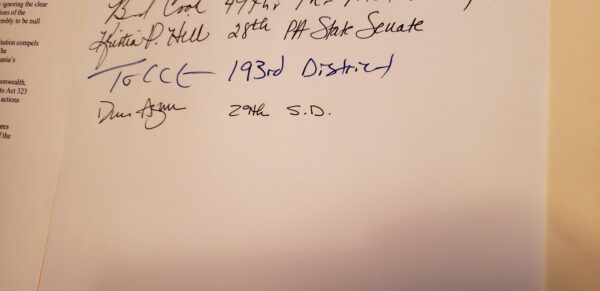 Berks & Schuylkill County Jobs Update
This time last year, Pennsylvania had a humming economy and record low levels of unemployment. The effects of the COVID-19 pandemic and the Governor's restrictions have unfortunately reversed these positive trends throughout the state. Berks and Schuylkill County have not escaped these recent economic hardships.
Schuylkill County small businesses and certain healthcare providers have had to lay off employees. Industries like warehouses and manufacturing in the county are seeking new employees but are struggling to find them.
Berks County lost 3,900 jobs between June 2019 and June 2020. The area performed better than any other metropolitan area around the state during that time. The Reading Eagle credits this to the variety of industries in Berks County such as manufacturing, healthcare, retail, government, and education.
You can read more here.
Hamburg- From School to Housing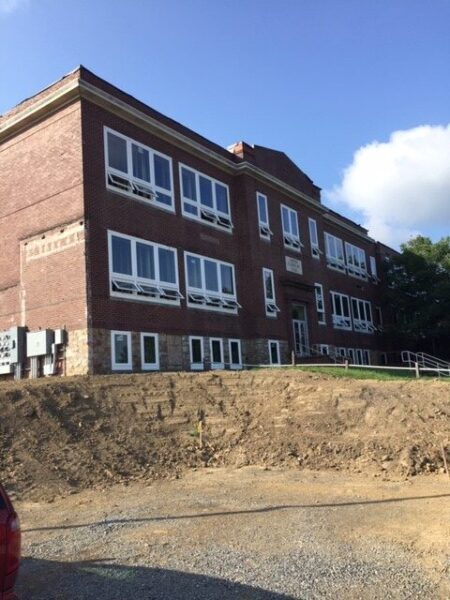 The former Hamburg Elementary School is being converted into new housing, 30 residential units with community amenities. Funding to support these apartments came from housing tax credits and Pennsylvania Housing Affordability and Rehabilitation Enhancement (PHARE) funds.
The Wheel Restaurant Grand Opening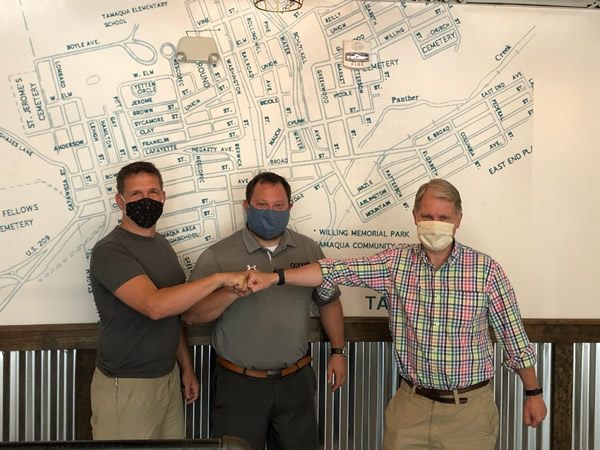 On Thursday, I attended the grand opening of The Wheel Restaurant at their new location in Tamaqua. One of the main reasons the Wheel opened in Tamaqua was the City Revitalization and Improvement Zone program – the CRIZ.
Tamaqua was the first borough in Pennsylvania to be selected for this special pilot program to encourage business growth in underdeveloped properties. More than a half-million dollars have now been reinvested here to aid revitalization efforts—The CRIZ is proving to be a very valuable tool in Tamaqua.
Congratulations to The Wheel Restaurant on their new location and growing their small local business in the face of covid-19!
PennDOT Extends Expiration Dates on Commercial Driver Licenses and Commercial Learner's Permits
PennDOT recently announced that in response to statewide COVID-19 mitigation efforts, expiration dates for commercial driver licenses and commercial learner's permits will be extended for Pennsylvania residents through September 30, 2020. Expiration extension deadlines on non-commercial driver license, photo identification cards, learner's permits and camera cards will expire on August 31.
Effective August 31, the following products' expiration dates will be extended:
Commercial learner's permits scheduled to expire from March 16, 2020, through September 30, 2020;
Commercial driver licenses scheduled to expire from March 16, 2020, through September 30, 2020; and
Hazardous Materials Endorsements (HME) for individuals who are a Pennsylvania-licensed commercial driver's license holder and who held a valid, unexpired HME with a determination of no security threat on or after March 6, 2020.
Argall Report: Supporting Our Rural Hospitals
This month's local TV program focuses on a recent workshop discussion conducted by the Senate Majority Policy Committee on the challenges facing Pennsylvania's rural hospitals. The workshop discussion took place in Monongahela, Pennsylvania at the request of Senator Camera Bartolotta (R-Beaver/Greene/Washington).
According to a report by WHYY, nearly half of our rural hospitals operated in negative margins in 2019. Given these troubling statistics, the Department of Health previously warned that there is a real danger of some of these facilities not making it in the future.
"Rural areas like ours rely heavily on small local hospitals to meet the healthcare needs of the community. Already-strained budgets are now being squeezed even further as a result of the pandemic," Bartolotta said. "This conversation has never been more timely, and I am hopeful that today's discussion will lead to solutions to ensure these facilities remain a critical part of our communities for many years to come."
You can watch the program here.
Symposium Scheduled on VA Benefits
The Veterans Benefit Administration will host a virtual town hall meeting on September 24 for community groups, non-profits and faith-based organizations that are interested in helping to connect veterans in their area with the benefits they have earned through their service to our country.
The symposium is scheduled to run from 9 a.m. until 5 p.m. Groups can sign up to participate here. More information on VA benefits are available on the U.S. Department of Veterans Affairs website.
Hope & Coffee At White House for Addiction Recovery Month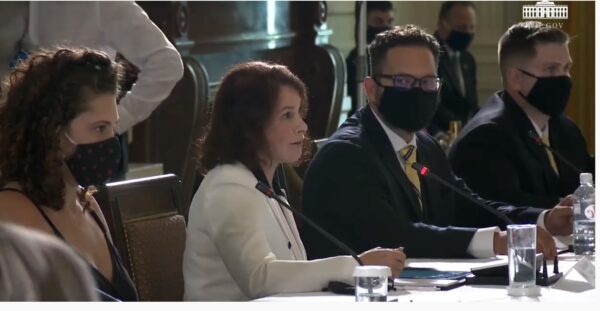 This week the White House began National Alcohol and Drug Addiction Recovery Month with a roundtable discussion. This included Lisa Scheller and Loren Collura from Hope & Coffee in Tamaqua. Hope & Coffee seeks to help those struggling with addiction to overcome their addiction. You can watch the discussion here.