Follow Sen. Argall on Twitter for Senate happenings – @SenatorArgall
For photos from Sen. Argall, follow him on Instagram

In this email update:
Update on the Property Tax Battle
Another Busy Week….
Upcoming Activities around the Area
Senior Expo in Pine Grove
Recovery and Revitalization in Tamaqua
Renewing the Key Issues with New PSCOA Leadership
Spotting the Destructive Spotted Lanternfly
Argall Report: Hydro's growing business equates to growing, family sustaining jobs
---
Update on the Property Tax Battle
The long battle for school property tax elimination continues. An editorial in the Leighton Times News sums it up well:

This is why I am not giving up, despite the heavy pressure from powerful interest groups: because the people I represent in Berks and Schuylkill Counties have told me NOT to give up!
Another Busy Week….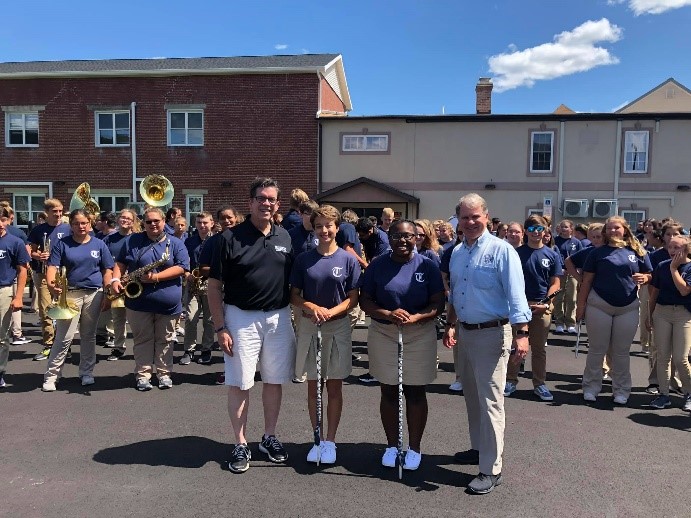 Last weekend, I joined the parades in Tamaqua and Shenandoah. The parade in Tamaqua was for the 65th Annual Schuylkill County Firemen's Convention. As the photo indicates, I was joined by Commissioner George Halcovage in meeting the Tamaqua Raider Band, where I once served as its president- my first public office! The Shenandoah Parade of Nations was held to celebrate all the different ethnicities and cultures that make up Shenandoah.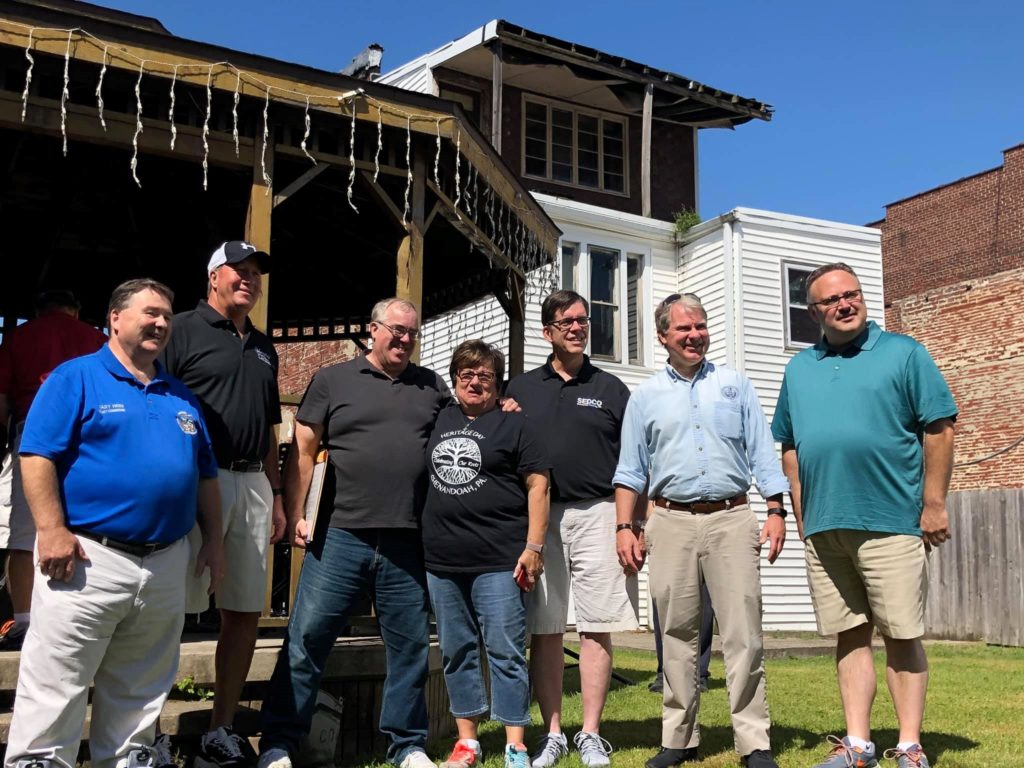 In Shenandoah, the three county commissioners, Mayor Szczyglak, and I congratulated Tom Ulicny on his community award which recognized all of his countless hours of community service. Congratulations Tom! You can read more about the parade and Ulicny's award here.
Upcoming Activities around the Area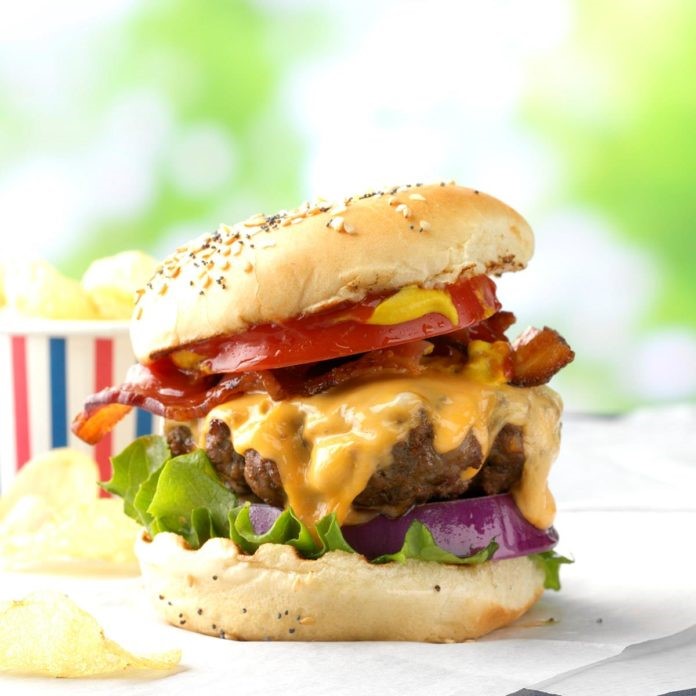 This Saturday, August 31st, is the 16th annual Hamburg Hamburg-er Festival. This event will feature an amazing variety of different hamburgers and many other fun activities. There many other activities going on in Berks County which you can read about here. Also, here is a list of upcoming events in Schuylkill County, as well.
Senior Expo in Pine Grove
Representative Tobash will be hosting his 6th annual Senior Expo on Friday, September 6th. It will be held at the Pine Grove Hose Hook and Ladder, which is located at 1 Orchard St., Pine Grove from 10am to 1pm. Seniors, their family and caregivers are invited to attend to obtain free information about programs and services that are available from state, local and nonprofit organizations. Terri Smith and Melanie Weikel from my staff will be attending this senior expo so stop by our table to say hello.
Recovery and Revitalization in Tamaqua
On Monday, Congressman Dan Meuser, Representative Jerry Knowles, and I attended an event in Tamaqua that showcased the road from addiction to recovery. Lisa Scheller, founder of Hope & Coffee talked about her journey and her efforts to develop ways to get people off addiction. What an amazing transformation we saw at 137 Pine Street. Lisa and the Tamaqua Area Community partnership have not just transformed a blighted vacant structure into a busy coffee shop, they are transforming lives every day!

(On the left: the Tamaqua Train Station before 2004. On the Right: the Train Station Today!)
On Tuesday, we celebrated the 15th anniversary celebration of the revival of the Tamaqua train station. Much work and many donations revitalized this community landmark. The train station is now home to a restaurant which is once again the heart of the community. It may be our very best example of breathing new life and jobs into an old town.
Renewing the Key Issues with New PSCOA Leadership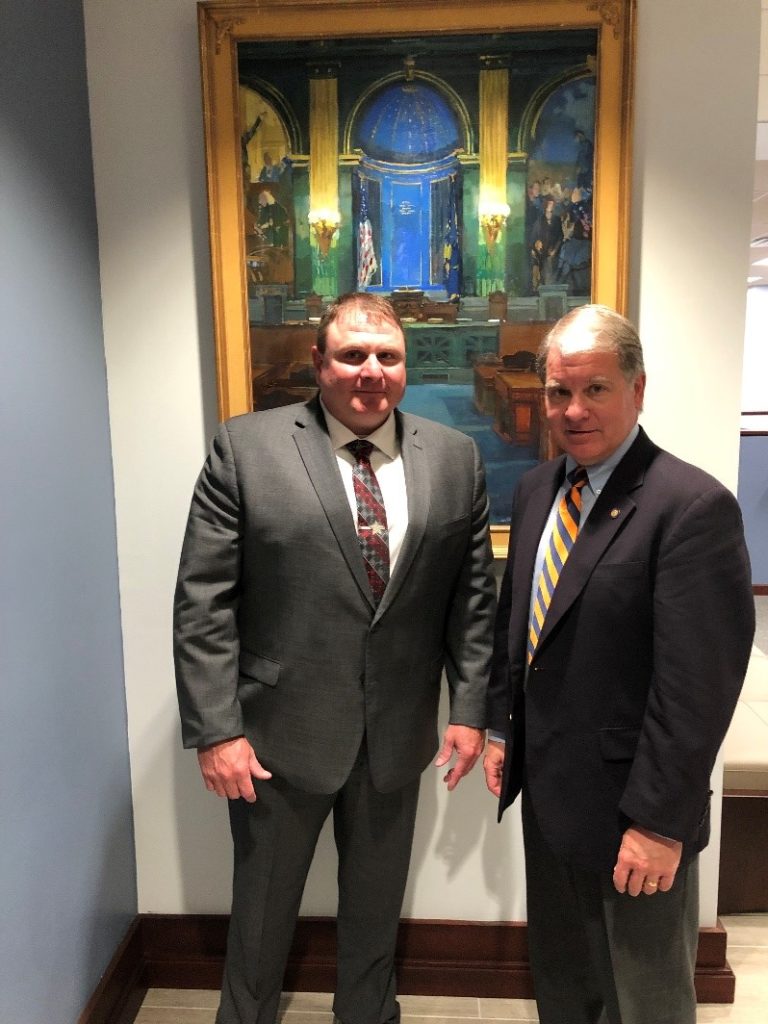 (Me with new PSCOA President, Larry Blackwell)
On Wednesday, in Harrisburg, I met with the new leaders of the PA State Corrections Officers Association. I have great respect for the difficult work of their members across the state, including SCI- Frackville and SCI- Mahanoy in our area. Their men and women perform some of the most challenging tasks in the nation and I pledged my continuing support for their efforts.
Spotting the Destructive Spotted Lanternfly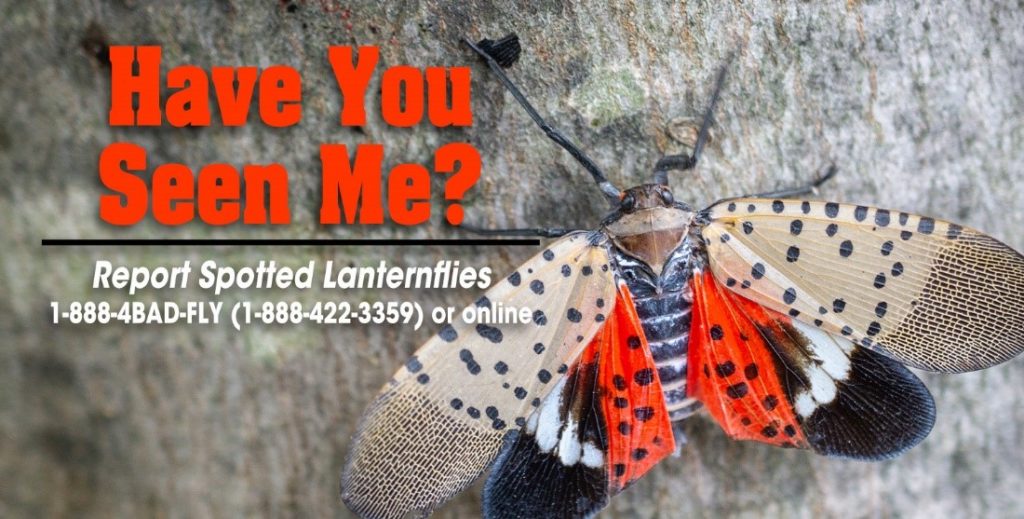 An invasive insect, which was first spotted in Berks County in 2014, has been incredibly destructive to southeastern Pennsylvania. It has destroyed grapes, tree-fruit, hardwood, and the nursery industry and cost the state nearly $18 billion. Here is a link with further information on reporting this insect and other information on it.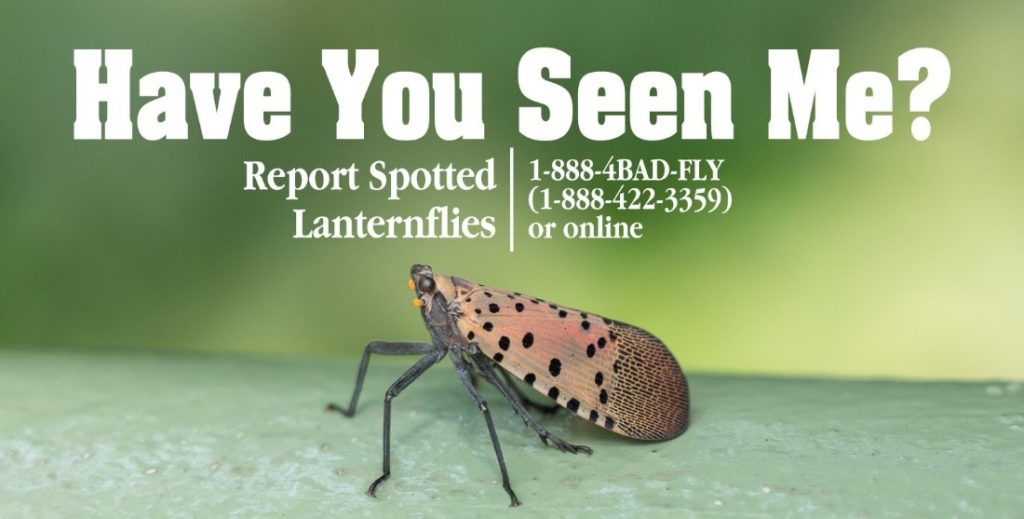 Argall Report: Hydro's growing business equates to growing, family sustaining jobs
This month's local TV program focuses on Hydro's Extrusion plant in Cressona. The plant is one of the largest employers the region, the largest of its kind in the United States, and one of the largest in the world!
There is no more important issue in the district that I represent than jobs, jobs, jobs. This plant already employs about 1,200 people, but with the expansion taking place here, the opportunity for employment will be open to even more. These jobs provide family sustaining wages that will leave people better off and help contribute to our growing economy.
Senator Argall's report is also available online at www.SenatorArgall.com.