A Personal Note
Another Busy Day in Berks County
PIAA Approves Fall Sports
Cases of COVID-19 Decreasing in Pennsylvania
Schuylkill County COVID-19 Block Grant Availability
Dairy Grants Available
Passing of Gilberton Mayor- Mary Lou Hannon
---
A Personal Note
My brother Doug and I lost our mother, Miriam Argall, Monday morning after a long illness. As I noted when we lost our dad almost five years ago, if everyone carried out their everyday lives similar to our parents, this world would truly be a much better place.
My family and I want to thank all of the angels who work for St. Luke's Hospice and Maple Shade Meadows in Nesquehoning for their very kind and patient support for our mom throughout the last four years.
Beth and I and our children, AJ and Elise, will always miss her and remember her with a smile. The very fact that I can type this message quickly is a testament to the fact that, as a business ed teacher, she "encouraged" me to learn to type on an old electric typewriter before I began the 9th grade. Thank you mom!
My deepest thanks goes out to everyone who has offered condolences and messages of support during this difficult time.
The details of her life and the funeral are in the article below:
https://www.zrgfuneralhomes.com/obituaries/Miriam-Elva-Argall?obId=18053226#/obituaryInfo
Another Busy Day in Berks County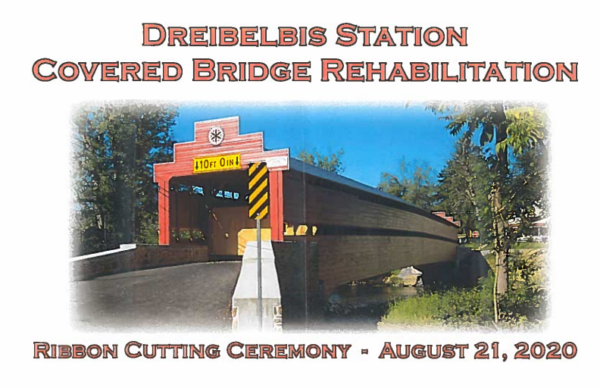 A few days ago, Representative Knowles (R-Schuylkill & Berks), Representative Jozwiak (R-Berks) and I attended a ceremony dedicating the reopening of the Dreibelbis Station Covered Bridge near Lenhartsville. The bridge has stood for over 151 years. It is one of the longest covered bridges in the country and is recognized on the National Register of Historic Places. These new improvements completed by the Berks County Commissioners, will ensure future generations can appreciate the history, beauty, and hard work necessary to build such a bridge.
You can read more here.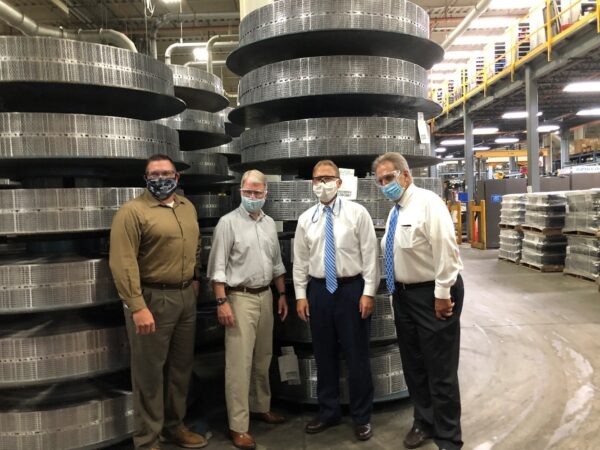 Later that day, I toured East Penn Manufacturing which produces Deka Batteries, the largest employer in Berks County. We discussed the challenges facing employers and employees during the COVID-19 pandemic.
PIAA Approves Fall Sports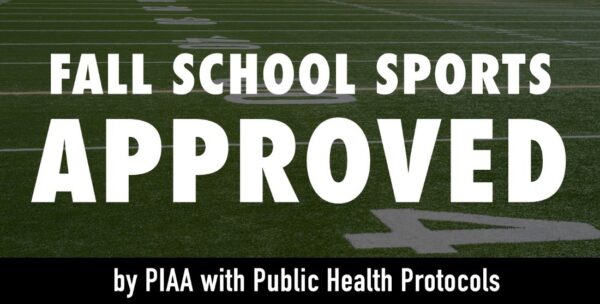 The PIAA Board of Directors recently voted to allow high school sports to resume this fall. This comes after Governor Wolf recommended cancelling all PIAA sporting events until January 1, 2021. Student athletes, parents, coaches, and elected officials across the state voiced their support for having a fall season, and this advocacy played a key role in PIAA's decision. As a result, local school districts will now have the final say on if their athletes will be able to compete this year.
Cases of COVID-19 Decreasing in Pennsylvania
After several weeks of rising concern that COVID-19 was making a comeback in Pennsylvania, most early warning indicators are now showing declining rates of infection, hospitalizations and deaths. Statewide, five of six indicators improved, with only one remaining unchanged.
We will probably never know what impact the Governor's mitigation measures had on virus numbers. Many states that did not react as aggressively as Pennsylvania actually showed better results in managing the pandemic.
You can read more here.
Schuylkill County COVID-19 Block Grant Availability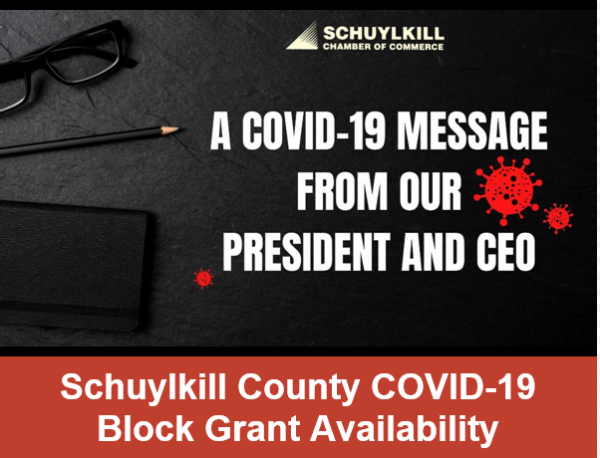 The Schuylkill County Chamber of Commerce recently announced that applications are available now for the Schuylkill County COVID-19 Block Grant program for small businesses and non-profits. You can email Gary Bender at gbender@co.schuylkill.pa.us for grant information and applying. The deadline is September 2nd.
Dairy Grants Available
Any dairy farm that experienced financial losses due to discarded or displaced milk during the COVID-19 emergency disaster may apply for assistance. In addition to farms directly affected, farms that did not have displaced milk but have had COVID-19-related fees assessed on their milk check may also apply. Each farm with a documented loss will receive a minimum of $1,500 and can apply for an additional prorated share of the remaining funds, not to exceed the actual amount assessed by the handler. The deadline to apply for the Dairy Indemnity Program is September 30, 2020.
Passing of Gilberton Mayor- Mary Lou Hannon
I am sad to hear of the passing of my friend Mayor Mary Lou Hannon.
Mayor Hannon served the people of Gilberton for 21 years, leading the community of 700+ residents.
I worked with Mayor Hannon on a variety of issues, mainly the flooding that plagues the town.
She will be sorely missed, please keep her friends and family in your thoughts during this difficult time.
You can read more here.