Follow Sen. Argall on Twitter for Senate happenings – @SenatorArgall
For photos from Sen. Argall, follow him on Instagram

In this email update:
Another Busy Week…
PSCOA: Halt the increase in Murders by Parolees
Slow Down for School Buses, Pedestrians
Senior Expo in Pine Grove
Tips to Avoid Scammers
New Survey Question: Clean Slate Laws
---
Another Busy Week…
Monday, I spent the day with Senator Dan Laughlin in far-off Erie to see how his hometown is utilizing the new federal Opportunity Zones to move community revitalization forward. These Opportunity Zones have also been approved for the Schuylkill County townships of Reilly, Foster and Frailey; and Tremont, Tamaqua, Hazleton and Reading. U.S. Secretary of Housing and Urban Development Ben Carson highlighted the ongoing transformation of some of Erie's most troubled neighborhoods during our conference.
On the long drive home I also met with workers at the massive Seward Generation Station to review the impact of the coal refuse industry in western Pennsylvania. This facility is a partner to Lehigh Anthracite in Tamaqua.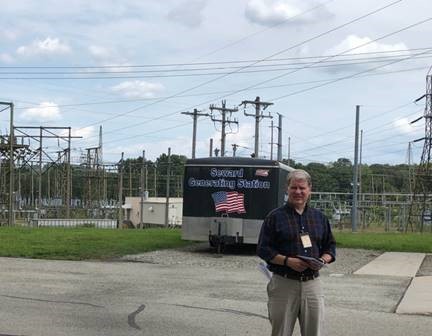 On Tuesday, our new Senator Joe Pittman hosted me at his Indiana, PA office for a discussion with his constituents on school property tax elimination. Joe is a strong supporter of my efforts this summer to develop legislation which can get approved by the House, Senate and Governor…and the sooner, the better!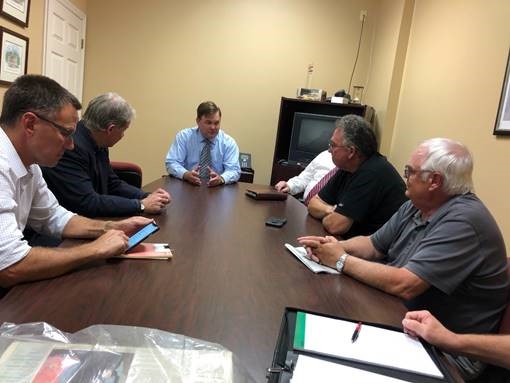 On Wednesday, Senator Pittman invited me to meet with his local businesses and state House Members regarding a proposal by Governor Wolf which could mean additional taxes on your electric bill and destroy thousands of jobs in the coal regions. Stay tuned for further information on this issue…
PSCOA: Halt the increase in Murders by Parolees
As noted here, the men and women who work every day as corrections officers in our state prisons are speaking out against the major increase in the number of murders committed by parolees. I agree 100 percent that this is simply unacceptable. These tragedies have set off alarms throughout the state. You can read more about this issue here.
Slow Down for School Buses, Pedestrians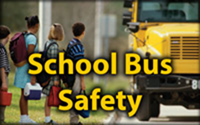 Students are headed back to school! Motorists, parents and children are encouraged to refresh their memories about how to share the road safely with school buses and other school transportation vehicles.
Pennsylvania law requires motorists stop at least 10 feet away from school buses when their red lights are flashing and their stop arm is extended. Motorists following or traveling alongside a school bus must also stop until the red lights have stopped flashing and the stop are is withdrawn.
Penalties for failure to obey school bus safety laws can result in a $250 fine, five points on a driving record and a 60-day license suspension.
Click here for more information and tips on school bus safety.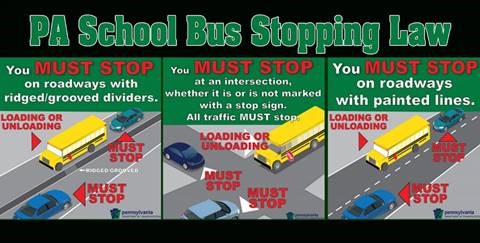 Senior Expo in Pine Grove
Representative Tobash will be hosting his 6th annual Senior Expo on Friday, September 6th. It will be held at the Pine Grove Hose Hook and Ladder, which is located at 1 Orchard St., Pine Grove from 10am to 1pm. Seniors, their family and caregivers are invited to attend to obtain free information about programs and services that are available from state, local and nonprofit organizations. Terri Smith and Melanie Weikel from my staff will be attending this senior expo so stop by our table to say hello.
Tips to Avoid Scammers
Email, phone, or door-to-door solicitation-scammers employ a range of behaviors and tactics appearing normal upon first impression according to the Pennsylvania Department of Banking and Securities (PA DBS).
Exercise caution and consider primary clues to fraudulent schemes such as:
Advanced fees;
Pressure to invest quickly;
Emphasis on enticing friends, relatives, and colleagues;
Demanding and authoritative conduct;
Effort to establish a bond or provide you with a profile of their similar interests and background;
Disaster or tragedy funding requests by similarly-named organizations;
Processing fees for a foreign lottery or sweepstakes; and
Request for personal information.
The top ten scams are presented individually in a helpful publication available from the Department of Banking and Securities, along with a list of precautions and specific contacts for victims. Pages 12-13 provide a valuable list of contacts to assist with the reporting recommendations for each scam. For questions contact the PA DBS at 1-800-600-0007 or by fax at 1-717-724-6869.
New Survey Question: Clean Slate Laws
Should ex-felons have their record wiped clean?
Last year, PA passed the "Clean Slate Law" so that if you have a nonviolent misdemeanor, your potential employer will not see that on your record. To have your record wiped clean you can't break the law again for a period of ten years and you must pay all of your fines. This was done to give nonviolent offenders a second chance and reduce the costs of our prison system on our taxpayers.
Some want the Clean Slate Law to apply to more serious crimes. What are your thoughts on this? Do you want to see the law expanded to include more serious crimes?
Here is the link to vote.