Follow Sen. Argall on Twitter for Senate happenings – @SenatorArgall
For photos from Sen. Argall, follow him on Instagram

In This Email Update:
Property Tax Elimination: Step by Step
We Can Help the Environment AND Save Jobs at our Coal Refuse Plants
Busy Summer Schedule in Berks and Schuylkill Counties
Simpler Rules for Hunters
Argall Report: Hydro's growing business equates to growing, family sustaining jobs


---
Property Tax Elimination: Step by Step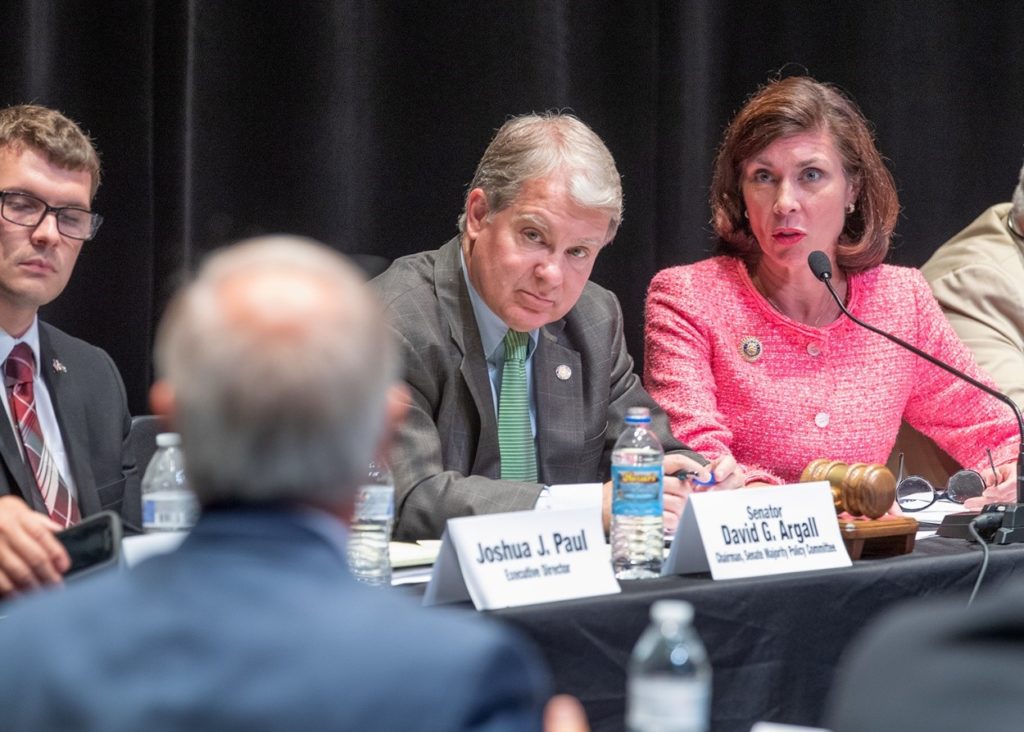 The Senate Majority Policy Committee, which I chair, held a public hearing on property tax reform at the request of one of our newest Senators, Kristin Philips-Hill. We heard testimony on all sides of the property tax issue and discussed the negative impact of property taxes. People from all over the state attended this event. You can read about this event from three different sources: PA Capitol-Star, Pennlive, and Morning Call.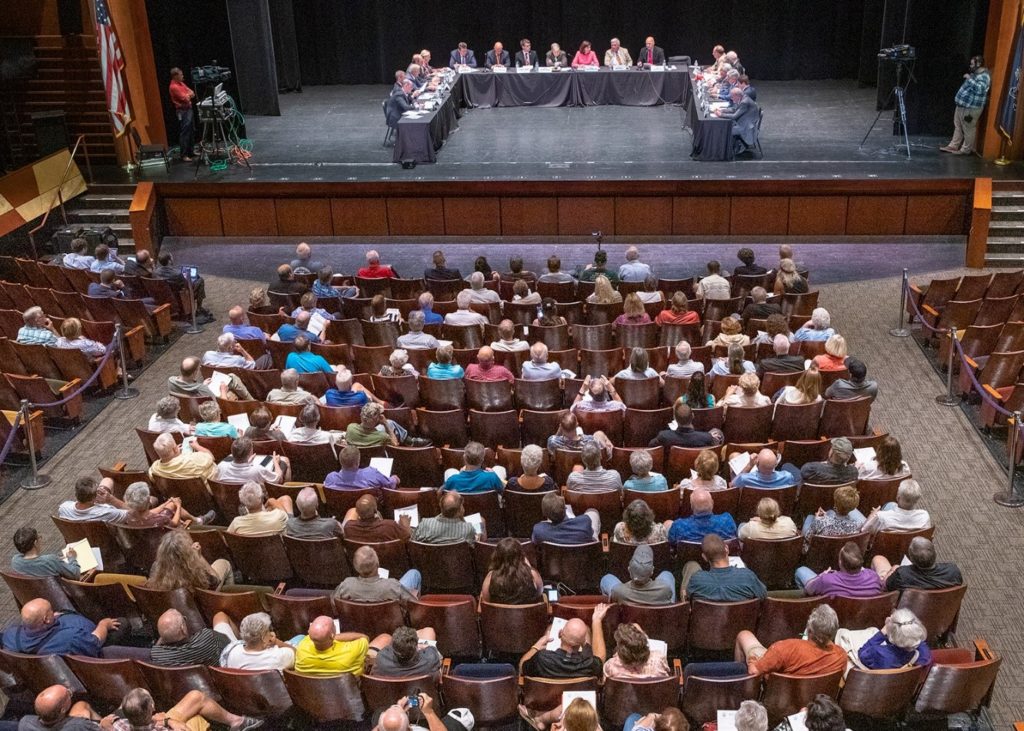 We Can Help the Environment AND Save Jobs at our Coal Refuse Plants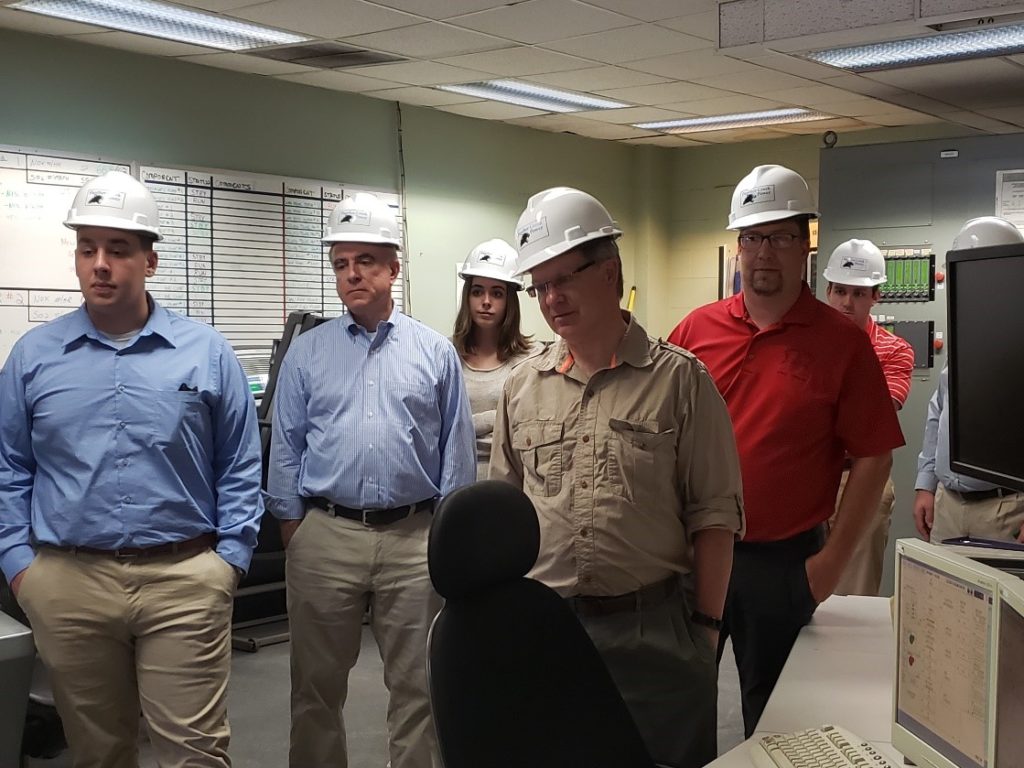 On Wednesday, I toured an abandoned mining site in Swoyersville and the Panther Creek Coal Refuse Plant in Nesquehoning.
In Pennsylvania, coal refuse facilities have already restored over 1,200 miles of streams and reclaimed over 7,000 miles of abandoned mine lands. As part of this year's budget negotiations, Senator Yudichak (D-Luzerne) and I successfully pushed bipartisan legislation to help these plants to survive.
Unless this industry survives, jobs will be lost (many similar plants have shut down already) and massive coal piles from decades ago that pollute our environment will remain for generations to come. If you need further proof of the bipartisan support for this effort, read this letter from Governor Wolf to Congressman Cartwright and all of our Pennsylvania members of US Congress.
Busy Summer Schedule in Berks and Schuylkill Counties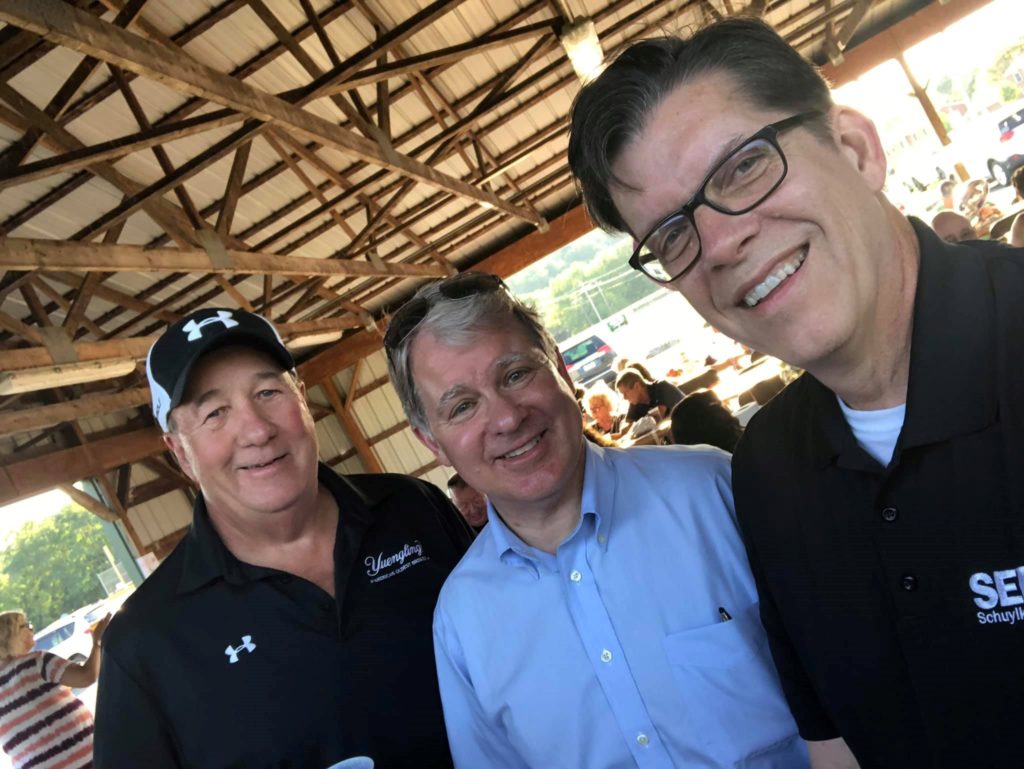 (Joining Commissioners Staudenmeier and Halcovage at the Schuylkill Haven Crabfest)
Last Friday night, I attended the annual crabfest in Schuylkill Haven in order to support the progress Schuylkill Haven is making in revitalizing its downtown. Beth and I enjoyed the food and found many old friends in the crowd.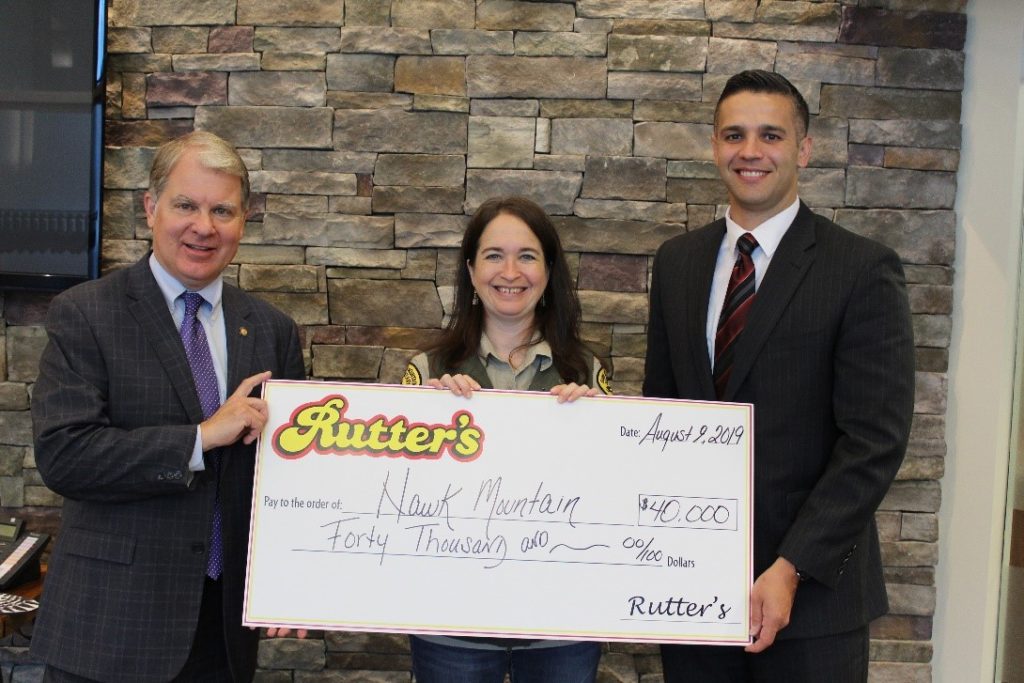 I also attended an event in Pottsville where Rutter's made donations to the Schuylkill Chamber Foundation Yea! Program, the Northeast Manufacturers Association's YES Program, and the Hawk Mountain Sanctuary. These donations were made possible partly because of the Educational Improvement Tax Credit program. I am very pleased that Rutter's is supporting this program in Schuylkill and Berks Counties.
On Saturday, Jim Brugger from my staff attended an event organized by the Veterans Coalition of Pennsylvania. This event takes place at City Park in Reading and provides food and clothing to veterans in need. If you know of such a veteran, please contact any of my local offices so we can be of assistance.
On Sunday, I attended both the Berks County Republican picnic and a discussion on healthcare sponsored by Schuylkill Indivisible. As always, thank you for the invitations!
Simpler Rules for Hunters
Hunters will find simplified rules for wearing fluorescent orange during the 2019-2020 license year according to the Pennsylvania Game Commission.
The 2019-2020 Hunting and Fishing Digest offers clear examples of meeting the PGC's fluorescent orange requirements.
The PGC highly recommends the use of fluorescent orange, even when not required. A fluorescent orange hat is recommended for turkey hunters while moving. Hunters using turkey blinds are reminded of fluorescent orange and other requirements, including tagging and reporting requirements.
Argall Report: Hydro's growing business equates to growing, family sustaining jobs
This month's local TV program hosted by Senator David G. Argall (R-Schuylkill/Berks) focuses on Hydro's Extrusion plant in Cressona. The plant is one of the largest employers in Schuylkill County and the facility is the largest of its kind in the United States and one of the largest in the world.
"There is no more important issue in the district that I represent than jobs, jobs, jobs," said Senator Argall. "This plant already employs about 1,200 people but with the expansion taking place here, the opportunity for employment will be open to even more. I should also mention that these jobs will provide family sustaining wages that will leave people better off and help contribute to our growing economy."
The Cressona plant was recently recognized as the company's top performing plant for 2018. The company has 100 production sites across 40 countries and hires over 22,000 employees. In 2018, Hydro pledged $100 million to the Cressona plant and a new 96,000 square foot addition to accommodate growing production.
This edition of the Argall report will air on:
Blue Ridge Communications (Channel 13) every Monday at 10 a.m. and every Wednesday at 10:30 p.m.
Berks Community Television (Comcast – Channel 15 and Service Electric – Channel 19) on Thursday at 8 p.m. and Friday at 6 p.m.
Comcast On-Demand on Channel 1 – Get Local – Government – State Senate.
Reading (Channel 21) and Hamburg (Channel 19) every Monday at 3 p.m. and 8:30 p.m. and every Tuesday at 9 a.m.
The program is available on Shen-Heights TV, Hazleton's WLYN TV 35 and MetroCast Communications Channel 10. Please check local listings for air times.
Senator Argall's report is also available online at www.SenatorArgall.com.