Follow Sen. Argall on Twitter for Senate happenings – @SenatorArgall
For photos from Sen. Argall, follow him on Instagram

In this email update:
A bipartisan blight victory in Mahanoy City
Focusing on school safety
Flood recover information for residents
Celebrating our coal miners
A discussion on Chronic Wasting Disease
Governor acts to restore welfare payments: Legislators question his ability to do so
---
A bipartisan blight victory in Mahanoy City

On Wednesday, I joined Rep. Neal Goodman (Schuylkill) and other local and state officials and a group of local children for the groundbreaking of a new playground in Mahanoy City. The best part of the story: the playground will be built on the site of the former Kaier's Brewery, which was, prior to its demolition, perhaps the most blighted sight in the region.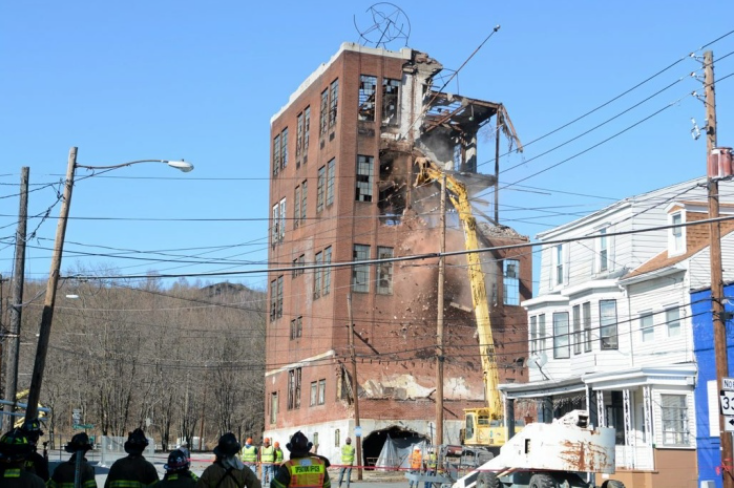 Demolition for the brewery started back in March of 2017 (photo courtesy of the Republican Hearld.)
The project was funded through grants from the Department of Community and Economic Development (DCED), the Commonwealth Financing Authority and the Department of Conservation and Natural Resources.
With this new park, both residents and children who attend the pre-school program (right across from the soon-to-be park) will have the opportunity to gather and enjoy this new green space. This park is a huge win in our fight against blight all across the 29th District.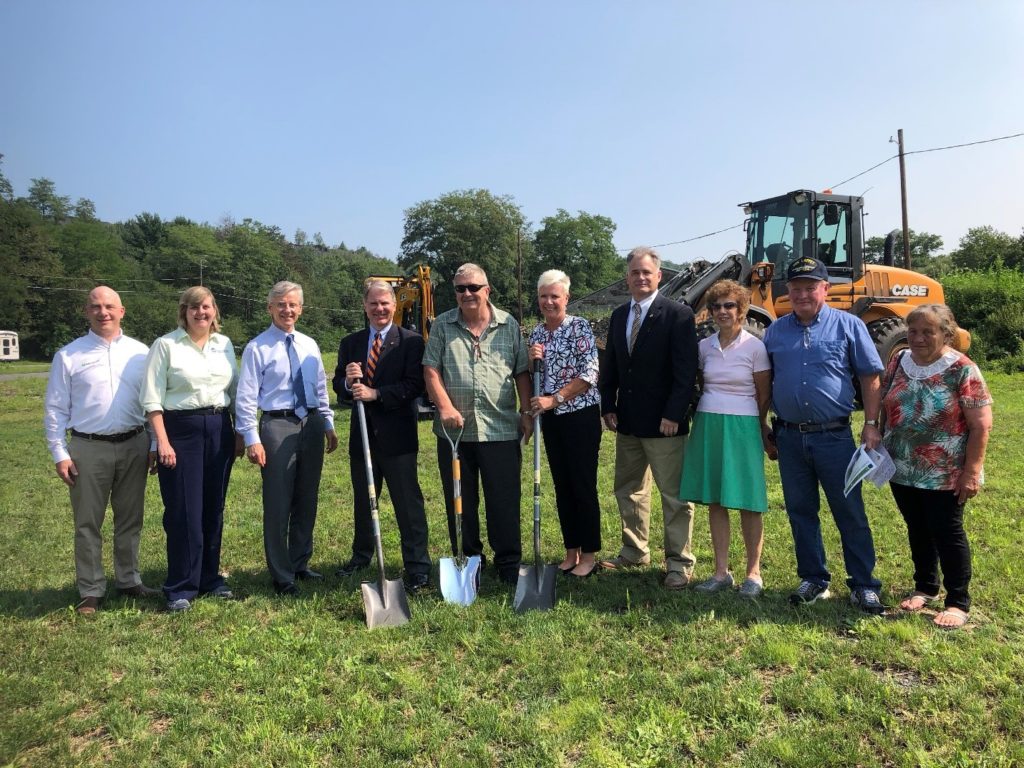 Pictured above is a group of extraordinary individuals who helped this project come to light. They are Jim Rhoades, Laura Imgrund, Mike Bedrin, Tom Maziekas, Carol Kilko, Representative Neil Goodman, Ann Evans, Francis Burke and Pat Mullins
---
Focusing on school safety
For the last two weeks, I have been directing roundtable discussions across the state focusing on the issue of school safety. As Chairman of the Senate Majority Policy Committee, I believe that these discussions will aid schools both large and small, rural and urban.
Hearing from a variety of experts and stakeholders, members of the Senate received many suggestions on how we can improve safety for both students and staff. Some of these suggestions included new laws that need to be passed on the state level and new rules that need to be implemented on a district-by-district level. $70 million for this purpose was included in the state budget approved in June.
More of these roundtable discussions will be taking place in the future. You can watch all of the discussions on my website through the link provided here.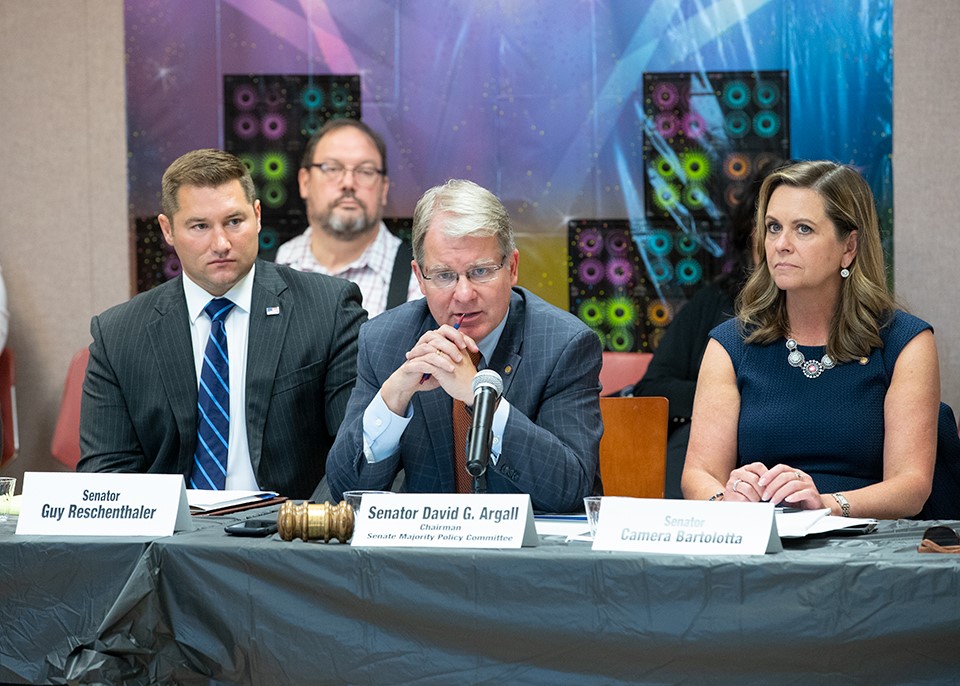 ---
Flood recovery information for residents
Portions of Schuylkill and Berks Counties have once again been hit with severe flooding. Thanks to everyone who has been helpful in the ongoing recovery efforts! After assessing damages two weeks ago in western Schuylkill County with Governor Wolf and Representatives Tobash (Schuylkill/Dauphin) and Goodman (Schuylkill), I saw first-hand all the work that the local fire service, law enforcement, public works and emergency medical personnel have done do ensure safety for both drivers and residents.
In my visits earlier this week to Port Carbon and St. Clair, I was very impressed by their "can-do" attitude, in the face of this latest adversity. The same is true in Gilberton and other hard-hit communities. We need to continue to work together to find long-term solutions so that local people do not continue to face these challenges, year after year.
The Schuylkill County Emergency Management Agency has uploaded flood recovery details on their website. Information regarding clean-up and current assistance to both communities and residents affected by the recent floods can be found there.
The link to the Berks County Department of Emergency Services can be found here.
---
Celebrating our coal miners
When we think of Pennsylvania's long and proud history, the story of our coal miners is distinctly unique. People from all across the globe came to Pennsylvania and found employment in our local coal mines. In celebrating their impact and the impact of this important mineral, I am a proud to co-sponsor Senate Resolution 408 which recognizes 2018 as the 250th anniversary of the discovery of anthracite coal as a fuel source.
Pictured above: My great-grandfather "Fire Boss" Roger Howells and his "pink slip" [termination notice] from 1932 at the Silver Creek Colliery.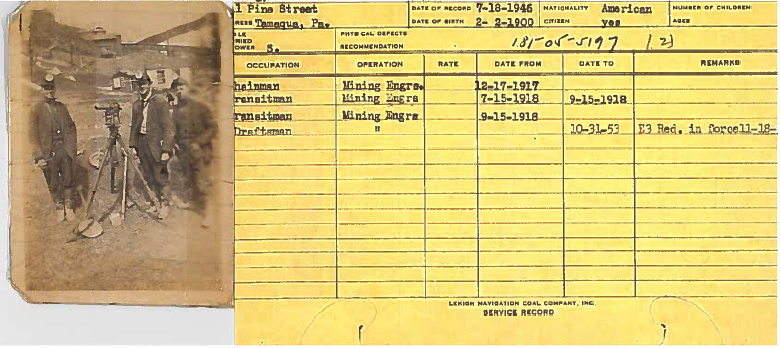 Pictured above: the man in the middle is my wife's grandfather during his time in the mines.
---
A discussion on Chronic Wasting Disease
On Wednesday, August 29th, Representative Barry Jozwiak (Berks) will be holding a forum at Schuylkill Valley High School regarding Chronic Wasting Disease in our deer population. Additional speakers will include Dustin Stoner who is the Information and Education Supervisor for the Southeast Region of the PA Game Commission and Kevin Brightbill who is the Assistant Director of Bureau of Animal Health and Diagnostic Services for the PA Department of Agriculture.
Because seating is limited, you can reserve your spot by contacting 610-378-4407.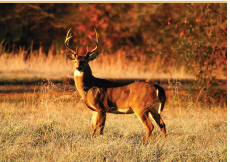 ---
Governor acts to restore welfare payments: Legislators question his ability to do so
Following a recent decision by the Pennsylvania Supreme Court, The Governor has stated he will restore general assistance cash payments.
The Supreme Court struck down the 2012 law that ended cash welfare benefits. When the program ended that year, it was distributing $150 million a year to approximately 60,000 people.
Here are the questions that many legislators are asking:
Does the Governor have the authority to spend money on a program not included in our current budget?
How much does the Governor plan to spend now that the program has been re-instated?
Where did the Governor find the money that will now be spent on this program?
The citizens of this Commonwealth have a right to know where their hard-earned tax money is going and I look forward to receiving answers to these questions in the near future.