In This Email Edition:
CBS News: Youth Sports, Reopening Schools and More!
Bipartisan Lawmakers Blast L&I over Unemployment Issues
Celebrating New Eagle Scouts!
The 20 Largest Layoffs in Pennsylvania
The PA Taxpayer Cost of Protests
Construction Begins on New Frackville Senior Housing
COVID-19 Small Business Grant Applications-Round 2
---
Coronavirus Emergency Order Day 142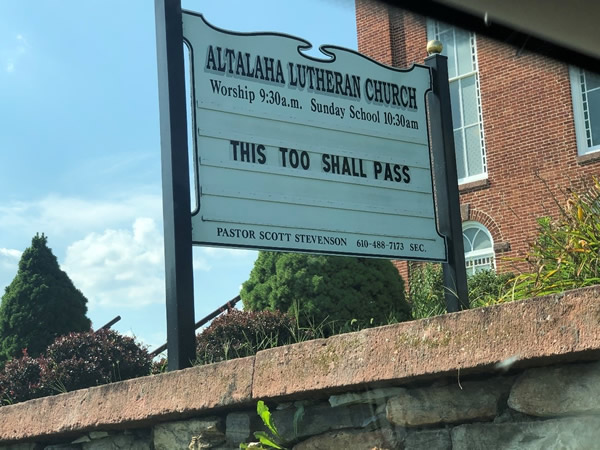 In my travels around this very large district in Schuylkill and Berks counties, I see and hear very interesting things.
Above is a church bulletin board from Western Berks I saw on my drive to an Eagle Scout ceremony on Sunday. Let's hope the message regarding the pandemic comes true– the sooner, the better!
Also, here's a darn good question from a constituent from South Heidelberg Township–
"Senator,
I just wish in some public venue, someone would challenge the Governor as to why the citizens needed to be heard in a "listening tour" by the Lieutenant Governor on the liberal agenda topic of legalizing marijuana but with Covid-19, the legislature and struggling individuals and businesses subject to his edicts have no voice. Apparently, the willingness to "listen" is dependent on what you want to hear.
Thanks again!"
CBS News: Youth Sports, Reopening Schools and More!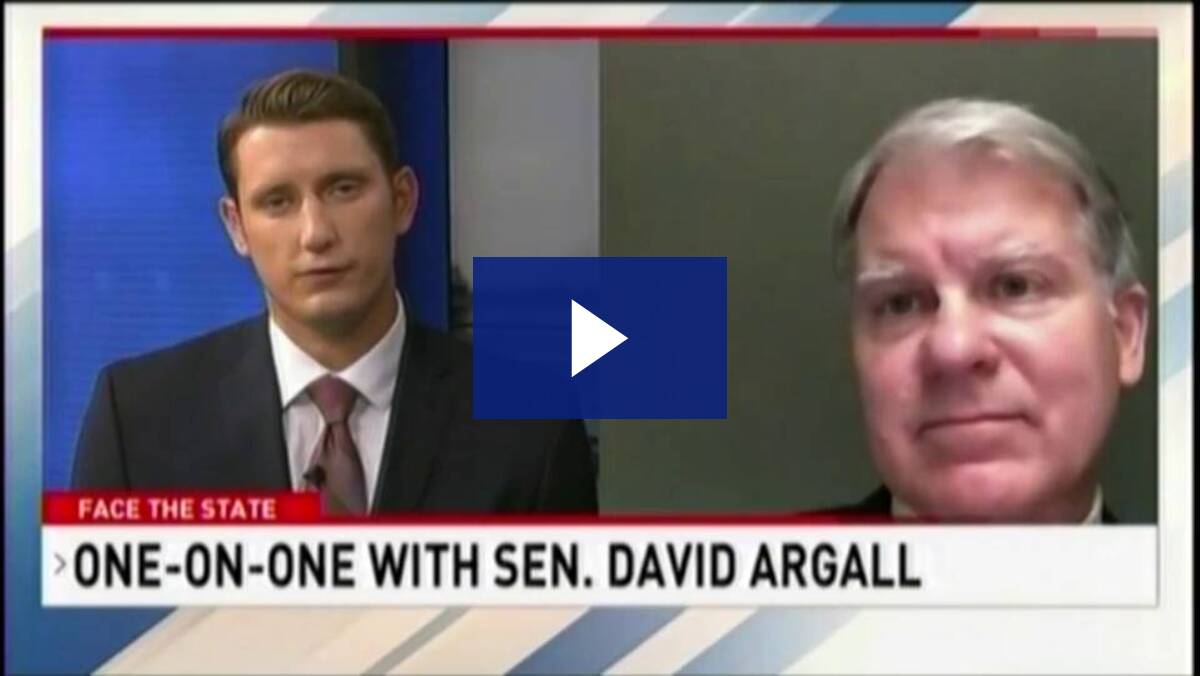 I was recently invited as a guest on TV 21 CBS News, WHP Harrisburg's "Face the State" with Ryan Eldredge to discuss ongoing issues surrounding the Governor's handling of COVID-19.
We discussed the Governor's surprise announcement regarding youth sports, the health of our small-town hospitals, students safely returning to classrooms, and a constitutional amendment that will limit the Governor's emergency powers during any future emergency declaration.
Bipartisan Lawmakers Blast L&I over Unemployment Issues
State lawmakers demanded the Department of Labor and Industry do more to promptly respond to constituents with unresolved jobless claims and cast doubt on agency claims that almost all claims have been resolved.
Rep. Doyle Heffley (R-Carbon) and Rep. Jerry Knowles (R-Schuylkill) announced plans for legislation that would allow legislative staff greater access to information in the unemployment compensation system to more quickly provide answers to constituents. This bill was crafted to provide greater assistance to district office staff, who have been inundated with calls from constituents worried about their unemployment claims yet have received similarly slow responses from the Department of Labor and Industry.
You can read more here.
Celebrating New Eagle Scouts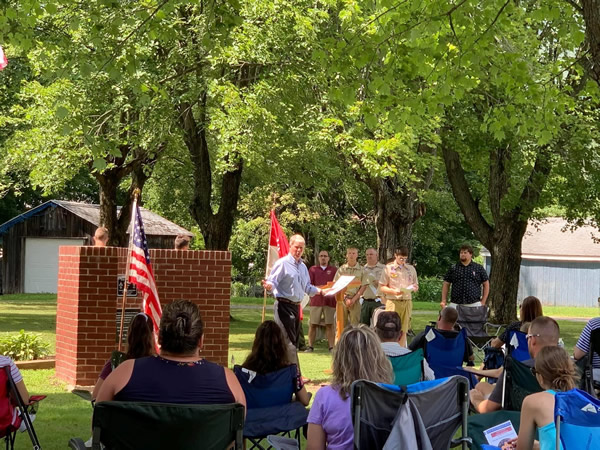 Last Sunday, I attended two Court of Honors for two of our newest Eagle Scouts, Brady Walter of Muir and Miles Kaufman of Rehersburg. I am always honored to be invited to participate in these celebrations of the hard work and selfless service that these young people contributed to our communities. Congratulations to Brady and Miles!
The 20 Largest Layoffs in Pennsylvania
The COVID-19 pandemic and Governor Wolf's restrictions on businesses have severely impacted employers and employees throughout Pennsylvania. Many employers have been forced to furlough or lay off many of their employees. Some of these measures have been temporary while others are sadly permanent. These layoffs have affected restaurants/bars, gyms, casinos, and even medical groups. I will continue to advocate for a safe, measured approach to reopening the economy of Pennsylvania to assist struggling employers and employees.
You can read the list here of the top 20 largest layoffs in the state.
The PA Taxpayer Cost of Protests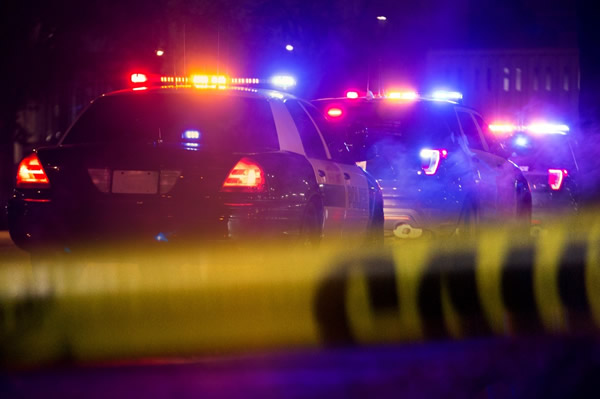 Since the early summer, parts of our country have been swept up in protests and riots over racial injustice. In order to ensure the safety of people and property, police were often deployed. Unfortunately, this has left taxpayers on the hook for a significant amount of money.
According to Pennsylvania State Police, overtime expenditures related to protests and civil unrest that began the weekend of May 30 totaled approximately $1.6 million, with at least 2,180 enlisted members earning overtime pay. The cost of damaged patrol vehicles and other equipment is approximately $108,665.
You can read more here.
Construction Begins on New Frackville Senior Housing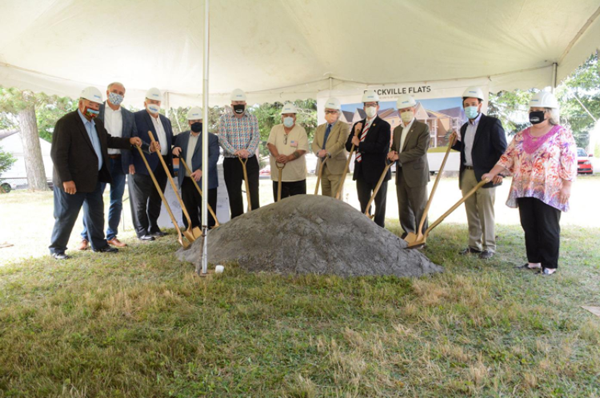 Last week, construction began in Frackville for 30 new apartments for seniors. These modern apartments will include features to support the safety and well-being of seniors. This project is a stellar example of what our communities can accomplish through public-private partnerships and bipartisan collaboration.
Housing is a key component of a community's viability. Many of our communities face real challenges. This can mean a lot not to just the people who will live here, but to the people throughout the neighborhood.
You can read more here.
COVID-19 Small Business Grant Applications-Round 2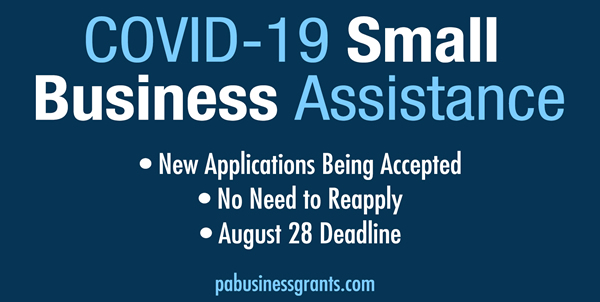 The second round of COVID-19 Relief PA Statewide Small Business Assistance applications are being accepted from small businesses economically impacted by the pandemic. Grants range from $5,000 to $50,000. Businesses that applied in the first round don't need to reapply. This application window closes August 28. Details: https://pabusinessgrants.com/