Follow Sen. Argall on Twitter for Senate happenings – @SenatorArgall
For photos from Sen. Argall, follow him on Instagram

In this email update:
From blight to nice
Hearing from you
Revitalizing the Hamburg area
Touring the Berks History Center
Bernville's Unstoppables
Honoring our Eagle Scouts

From blight to nice
Last week, I had the opportunity to tour the new Girardville Townhouses with other state, county and local officials. The project was the result of a partnership between Schuylkill Community Action, the Borough of Girardville, the Schuylkill County government and the Pennsylvania Department of Community and Economic Development. The main goal: tear down blighted buildings and develop affordable housing.
After visiting the housing project, we toured other blocks of blighted homes where similar actions will be taken to eliminate urban decay. I believe that these kinds of public-private partnerships are the tools we need to help fight against blight not only in Schuylkill and Berks Counties, but throughout Pennsylvania.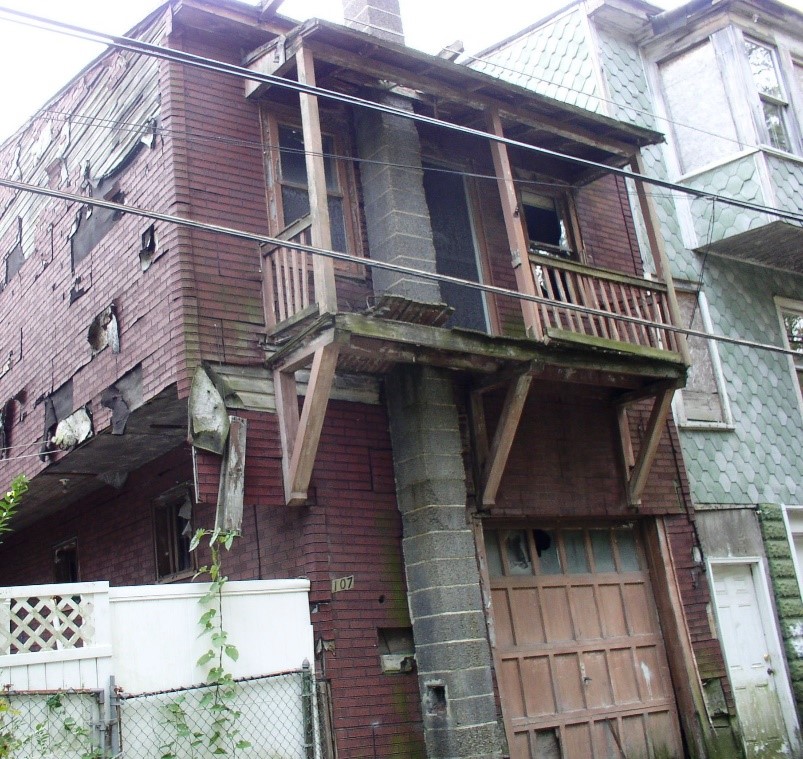 Through strategic public-private partnerships, properties like the one shown above have been transformed into properties like the ones shown below.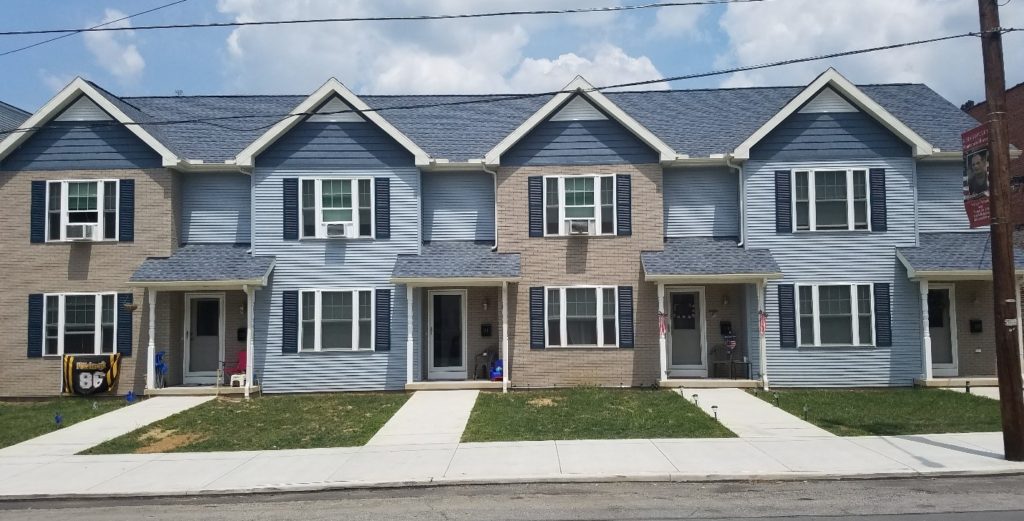 ---
Hearing from you
Last Thursday, I held a town hall with Representative Jim Cox (Berks/Lancaster) in Sinking Spring. This was our opportunity to hear concerns of residents of our districts regarding state government.
About 90 percent of this meeting's discussion related to your concerns about the school property tax and the urgent need to scrap this tax as soon as possible. Rep. Cox and I, as prime sponsors of Senate Bill 76/House Bill 76, share your concerns. I continue to actively work with the Senate's other 49 members to bring a school property tax elimination vote to the floor as soon as we have the 26 votes we need to pass it. We're still a few votes short, but we're not giving up.
I will be hosting another town hall in the near future in western Schuylkill County. If you want immediate access to important state government news, be sure to visit my website.
---
Revitalizing the Hamburg area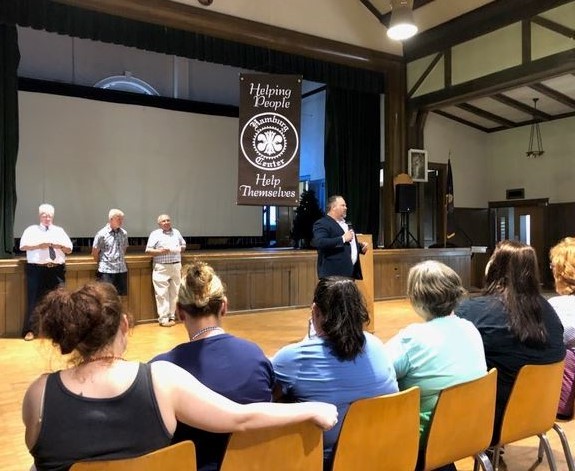 When the Governor and the Department of Human Services announced that the Hamburg Center would be closing, it affected the 80 residents still receiving treatment there as well as the 338 staff members. I, along with Representative Jerry Knowles (Schuylkill/Berks/Carbon) attended the official closing of the center on Friday August 3rd.
Though I am saddened to see the center closed which had provided care for people with intellectual and developmental disabilities for 58 years, I believe we now have the potential to bring new jobs and opportunities to the Hamburg area. The facility will have limitless potential to provide a lot of good for the surrounding communities. After holding forums with the community about the potential re-use of the facility, residents signaled how they would like the property re-used for educational, recreational and employment opportunities.
After the closing ceremony, I toured Berks County's newest Brewery, the 1787 Brewing Co. in Hamburg. Named after the year that Hamburg was founded, I learned everything that this new addition to the community was doing in order to bring new opportunities to the area. The unique partnership between businesses, like breweries and our local towns, will be an important asset in encouraging both community and economic growth.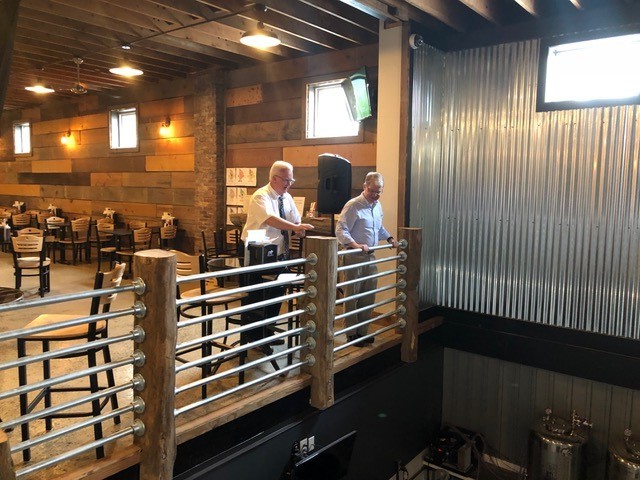 ---
Touring the Berks History Center
Last week, I toured the Berks History Center in Reading. This unique museum houses over 32,000 artifacts that help showcase the unique history of Berks County.
I believe that to preserve our history for future generations, we need to ensure that our historical museums and educational centers have the necessary funds to carry out their primary goal: to educate those who are willing to learn.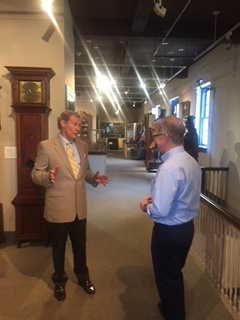 The Executive Director of the Berks History Center, Sime Bertolet, told me that additional funds are needed to properly run the museum.
---
Bernville's Unstoppables
Last Saturday, I visited the first annual Bernville's Unstoppables 5K Run & Walk with Representative Barry Jozwiak (Berks). All of the proceeds from the event are going to the Epilepsy Awareness Foundation and will also be used for scholarships for Tulpehocken Cross Country/Track senior athletes.
At only 18 years old, the event's executive director, Bailey Thumm, worked hard to put the event together with the larger annual Bernville Community Day. She is an excellent advocate for the Epilepsy Foundation of Eastern Pennsylvania.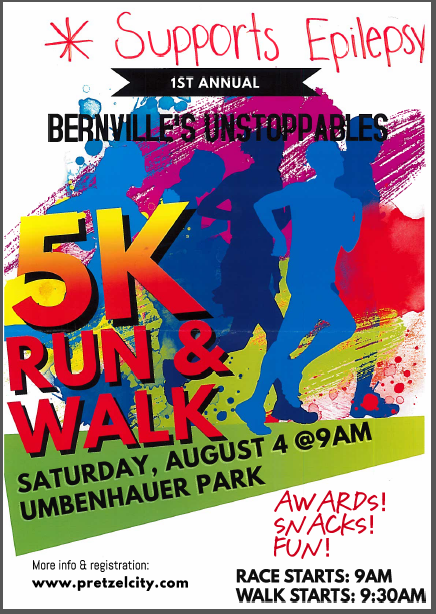 ---
Honoring our Eagle Scouts
I recently had the honor of presenting Senate citations to a number of my young constituents who recently attained the rank of Eagle Scout.
Congratulations to Hadrian Vaupel of Troop No. 621 in Orwigsburg, Chad Zimmerman of Troop No. 650 in Pine Grove, and to Brian M. Boyle, Kristopher A Boxter and Joseph J. Gunoskey III of Troop No. 725 in Barnesville.
The visit with the Gunoskey family was especially interesting. I can't believe it was more than 30 years ago since I helped to lead his father and a group of Scouts through the mountains of New Mexico on one of my all-time favorite backpacking adventures!
"I think they say once a Scout always a Scout, and I can tell you from my own experience that is true. After all these years I still love the outdoors. I still know how to cook for myself, at least at breakfast.".
Gerald R. Ford – 38th President of the United States and Proud Eagle Scout