Governor Wolf Unfairly Targets Lebanon County
Protecting Our Monuments
Continuing the Life of our Local Coal Refuse Plants
Bipartisan agreement: Gov Wolf's Wrong to Close Bars and Restaurants in Rural PA
Pennsylvania Unemployment Update
State Police COVID-19 Business Citation Update
Updated COVID-19 Information for Schuylkill & Berks
---
Coronavirus Emergency Order Day 128
Governor Wolf Unfairly Targets Lebanon County
Governor Wolf – you have NO authority to withhold $13 million in federal funds from 140,000 Lebanon County residents.
Passed by the United States Congress on a bipartisan basis and signed into law by the President, the CARES Act provides direct funds for workers, families and small businesses affected by COVID-19. Roughly $4.9 billion in funds were allocated to Pennsylvania to help offset the damage done by COVID-19. Every single county in Pennsylvania was given a portion of these funds – except Lebanon County.
To echo the comments of my colleague Senator Pat Browne, who chairs the Senate Appropriations Committee: "The Governor does not have the authority to withhold funding that has been appropriated through legislation approved by the General Assembly and agreed to and signed into law by that same Governor."
Members of the Pennsylvania Congressional Delegation, including Representative Dan Meuser, have written to the Governor to voice their opposition to his unilateral actions. You can read Representative Meuser's letter here:
https://meuser.house.gov/media/press-releases/members-pa-house-gop-delegation-release-statement-following-governor-wolf-s
I stand with my friend and colleague Senator Arnold (R-Lebanon, Dauphin, & York) in demanding that the Governor release these federal funds immediately to the 140,000 residents of Lebanon County.
https://www.pennlive.com/news/2020/07/gov-wolfs-refusal-to-release-lebanon-countys-cares-money-is-an-incredible-insult-gop-foes-contend.html
Protecting Our Monuments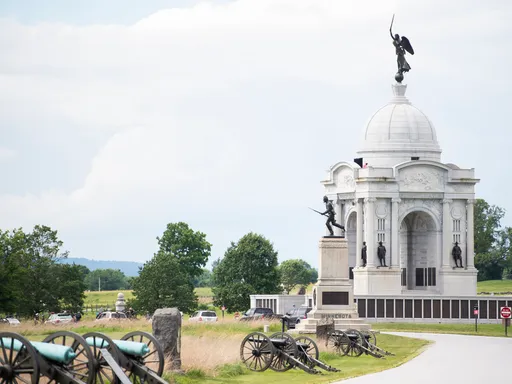 Senator Doug Mastriano (R-Adams/Franklin) and I have been working on legislation to protect state monuments. The legislation would prioritize the prosecution of any action relating to vandalizing monuments.
Senator Mastriano, a retired US Army Colonel with a Ph.D. in history who represents the Gettysburg area, has explained it this way– "In no society, should the vandalism of historic monuments, memorials, markers and statues become acceptable. Unfortunately, this type of behavior is occurring across our country, without effective state-level legislation being in place to discourage such actions."
"This important piece of legislation will defend the heritage and history of Pennsylvania, by combatting the desecration of historic monuments," he added. "It is my hope that this legislation halts further threats to our historical landscape and statewide treasures."
You can read more here: https://www.publicopiniononline.com/story/news/local/2020/07/17/pennsylvania-monuments-legislation-aims-deter-vandalism/5457845002/
Continuing the Life of our Local Coal Refuse Plants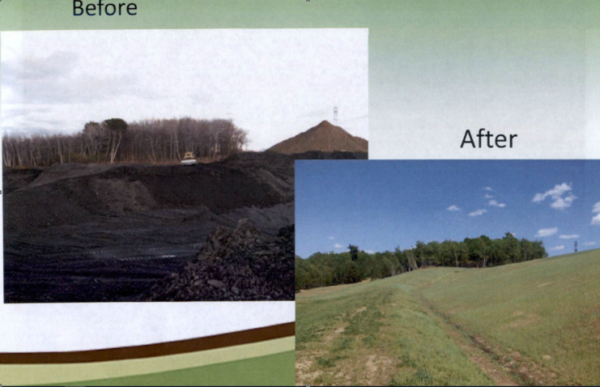 The Joint Legislative Conservation Committee (JLCC) recently released a report on coal refuse plants in Pennsylvania. These plants have been vital to the decades-long efforts to restore our lands and waterways and provide a local source of electricity. The outcome of their critical work is shown in the above pictures. The report recommended state and federal assistance to help this troubled industry survive.
The JLCC held a hearing in McAdoo earlier this year, at my request. The hearing can be found here: http://jcc.legis.state.pa.us/resources/ftp/documents/Reports/Transcript%20-%20Hearing%20on%20PA's%20Waste%20Coal%20Generation%20Industry%20(2-21-20).pdf
The JLCC report can be read here: http://jcc.legis.state.pa.us/resources/ftp/documents/Reports/JLCC%20-%20Coal%20Refuse%20Reclamation%20Report%20-%202020.pdf
Bipartisan agreement: Gov Wolf's Wrong to Close Bars and Restaurants in Rural PA
Governor Wolf has faced bipartisan criticism after his latest executive order, which closed bars and many restaurants across the state. Senator Lisa Boscola (D-Northampton) said she was "very disappointed" in Governor Wolf's order and said, "I am more upset that the Lehigh Valley got penalized this way."
Here's what I had to say: I don't believe that the governor understands rural Pennsylvania. The fact that cases are rising in Pittsburgh or Philadelphia doesn't mean he must penalize Womelsdorf or McAdoo.
You can read more here: https://www.mcall.com/coronavirus/mc-nws-coronavirus-virus-order-reaction-20200716-6wng4i7igzenlk4ky7dfl2qrje-story.html
Governor Wolf's covid-19 restaurant restrictions have majorly impacted restaurants across the state. Over 500 Pennsylvanian restaurant owners have closed their doors forever during the pandemic, according to the Wall Street Journal.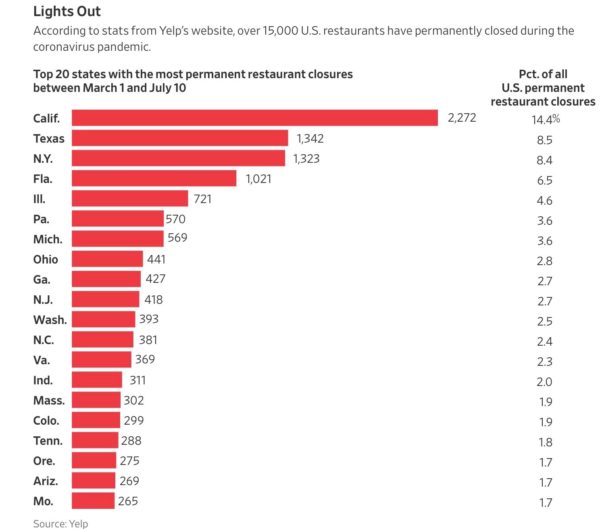 Pennsylvania Unemployment Update
Pennsylvania is still struggling with high unemployment due to the Governor's covid-19 shutdown. The unemployment rate for June fell from 13.4% to 13%.
According to Arizona State University's Seidman Research Institute, Pennsylvania in June had the fourth-worst year-over-year net job loss, with California, New York and Texas reporting worse figures.
State Police COVID-19 Business Citation Update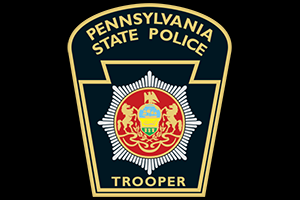 On March 19, 2020, Governor Wolf ordered all non-life-sustaining businesses in Pennsylvania to close their physical locations. Statewide enforcement of the order began on March 23. Wolf administration guidance to law enforcement is available here.
As of July 3rd, the state police have issued 360 warnings to businesses with 3 businesses receiving citations. You can find more info here: https://www.psp.pa.gov/COVID-19/Pages/Enforcement.aspx#LCE
Updated COVID-19 Information for Schuylkill & Berks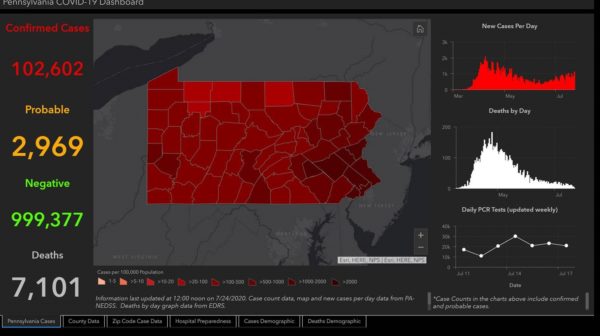 Statewide COVID-19 statistics from the PA Department of Health and PEMA
The latest information shows that Schuylkill and Berks Counties have not seen the same increases in covid-19 cases that we have witnessed in other parts of the state and nation. I would like to thank our healthcare workers and other essential workers for keeping our communities safe and meeting the unprecedented demands of Covid-19.