In this email edition:
Saturday—Port Carbon 4th of July Parade
Supreme Court Ruling Against House Resolution 836
Safely Reopening PA's Economy
State Fighting Back Against Welfare Fraud
Democratic Legislators Seek to Ban Fracking
Increasing Protections for Corrections Officers Attacked on the Job
Small Business Grants Available
New Guidance Released for Veterinary Care, Reopening Senior Centers
Juneteenth–Thank You!
COVID-19 Update: Schuylkill & Berks
---
Saturday—Port Carbon 4th of July Parade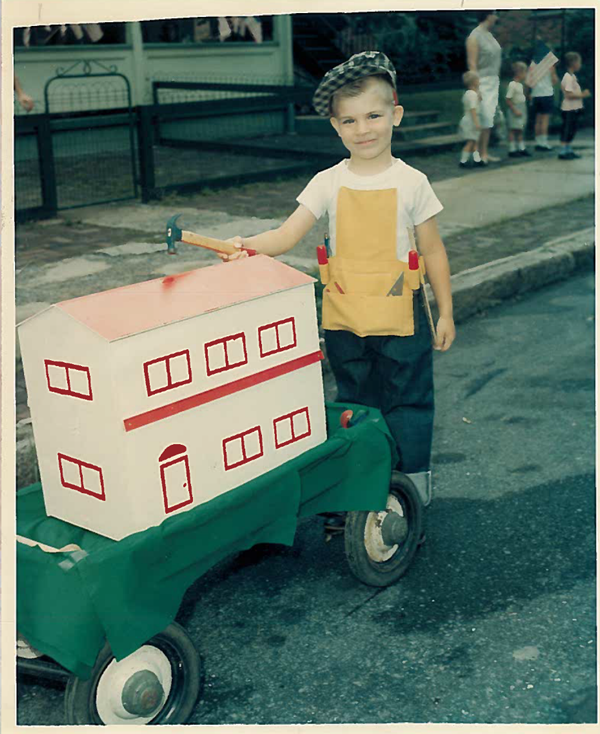 This Saturday, I have been invited to join the annual 4th of July Parade in Port Carbon. This is not the first time I will be participating in this tradition; here is the proof from the 1960s, with the top photo taken just outside my parents' small Washington Street apartment. Good memories, and congratulations to all the Port Carbon volunteers who have kept this proud tradition alive throughout the decades!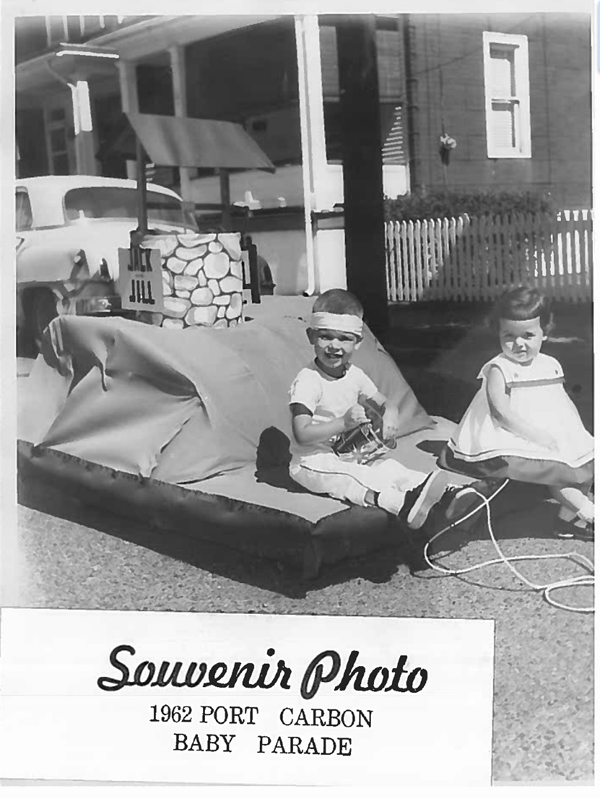 Supreme Court Ruling Against House Resolution 836
Senate President Pro Tempore Joe Scarnati (R-25) and Senate Majority Leader Jake Corman (R-34) today strongly criticized the Pennsylvania Supreme Court's nullifying House Resolution 836, which was passed by the General Assembly with bi-partisan support. The Court issued their ruling today.
House Resolution 836, which was adopted by the Senate and House of Representatives on June 9, ended the executive order Wolf used to shut down employers. The executive order was originally issued on March 6, 2020, and amended and renewed on June 3. When Governor Wolf refused to terminate the declaration in accordance with House Resolution 836, the matter was taken up by the Court.
"Today's ruling by the Supreme Court fails to uphold the Constitutional balance of power between the three, co-equal branches of government," Senator Scarnati said. "We understand the need for a temporary suspension of civil liberties under dire circumstances – something we agreed needed to happen initially as we worked to flatten the curve. However, while we work to protect lives, we cannot continue to disregard the civil liberties of Pennsylvanians. Our government was established to be of the people, by the people and for the people. With this ruling the Court has elected not to uphold the foundation of our democracy."
"This decision represents a titanic shift in power which we believe is wrong and not in the best interest of justice," Senator Corman said. "The Court has essentially granted the Governor King status. As we approach the July 4th holiday when our Country celebrates the freedoms that our forefathers established and fought to uphold, the Court has returned an unchecked monarchy to Pennsylvania. The unilateral decisions made by the executive branch caused hardships for families and communities in every corner of the Commonwealth. Despite the challenges that can be seen across the state, the Governor repeatedly spurned attempts by the General Assembly to provide input through legislation."
Scarnati and Corman said that the Court's decision makes it all the more significant that the Legislature has already started the process to amend the Constitution in order to provide some balance to this unchecked power exerted and abused by Governor Wolf.
Safely Reopening PA's Economy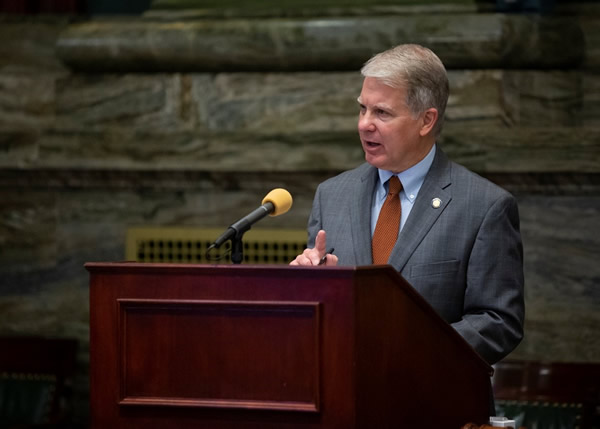 The Senate Majority Policy Committee which I chair is reviewing ways to safely reopen Pennsylvania's economy. Here are a few highlights from our third hearing:
"Prior to COVID, with a three to four percent unemployment rate, it was hard to find employees," said Scott Pruitt from East Penn Manufacturing, Berks County. "Now the unemployment rate in Berks County is 17 percent and we need employees. We are as busy as we can be. We are not getting applications."
Dr. Steven Shapiro, Chief Medical and Scientific Officer of UPMC, said the lessons learned from the pandemic have prepared Pennsylvania to meet any future waves of the virus.
"We never believed that the virus would 'roll over the country like a tsunami.' Each geography has its own course. Philadelphia was the only part of the commonwealth with enough density and travel to be at risk, and they indeed handled many cases and handled them well," he said. "For the communities served by UPMC, we thought we could contain the virus by developing our own test and using contact tracing to snuff out clusters as they arose. That is what we did. We never surged, and at peak mid-April we used 2 percent of our 5,500 beds and 6 percent of our ventilators."
You can watch the hearing here
State Fighting Back Against Welfare Fraud
The House of Representatives has passed a package of bills to curb welfare fraud in Pennsylvania. These bills were crafted based on grand jury recommendations about preventing fraud within Pennsylvania's Medicaid program. The bills received strong bipartisan support and will help ensure that tax dollars are going to those in need, not fraudsters trying to game the system for their own benefit.
Democratic Legislators Seek to Ban Fracking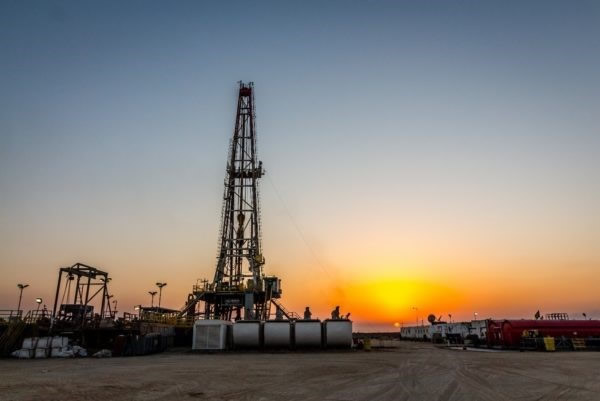 Natural gas is a major part of our state's economy and has brought many new jobs to Pennsylvania in the past few years. One Democratic State Senator, Daylin Leach of Montgomery County, is proposing an amendment to the state constitution to ban fracking throughout PA. This would cost the state billions of dollars and hundreds of thousands of lost jobs. You can read more here.
Increasing Protections for Corrections Officers Attacked on the Job
The Senate, by a vote of 36-14, is advancing legislation to establish more severe legal consequences for attacks on corrections officers. HB256 would make assaulting any correctional facility employee with a deadly weapon a first degree felony. Senator Mike Regan (R-Cumberland & York) added an amendment to establish the offense of assault of a corrections officer by a prisoner resulting in serious bodily injury. Such an offense would be graded as a Felony of the 1st Degree. Fourteen Democratic Senators voted against the amendment. This legislation will go a long way towards holding those who harm these public servants accountable for their actions and ideally would deter these crimes from happening in the first place.
Small Business Grants Available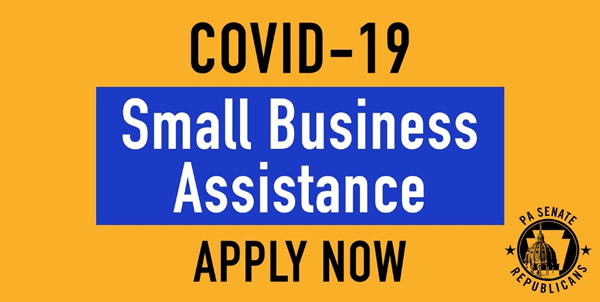 PA small businesses can apply now for grants to offset lost revenue caused by the statewide COVID-19 shutdown order. Grants from $5,000 to $50,000 are available to eligible businesses through federal Coronavirus Aid, Relief, and Economic Security (CARES) Act funding. The first application window will remain open for 10 days. Applications will be prioritized and selected for funding based on the program criteria. https://pabusinessgrants.com/
New Guidance Released for Veterinary Care, Reopening Senior Centers
The Wolf Administration has released guidance for veterinary care and reopening senior centers, adult day centers and other senior services.
New veterinary guidance allows for the resumption of non-essential services and routine or elective surgical procedures, like spaying and neutering.
Guidance from the Department of Aging includes procedures to resume operations at adult day centers, senior community centers and aging and protective services that involve in-home visits.
Juneteenth–Thank You!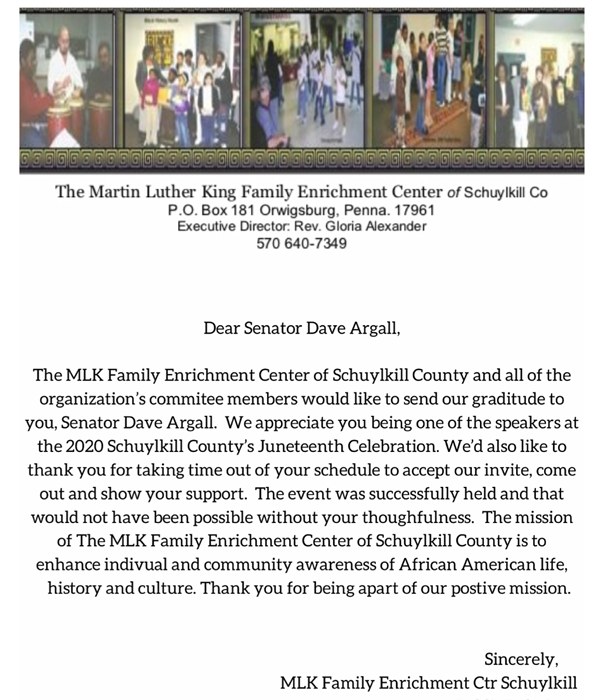 I would like to thank the MLK Family Enrichment Center of Schuylkill County for inviting me to their Juneteenth Celebration. It was a pleasure to be a part of the event!
COVID-19 Update: Schuylkill & Berks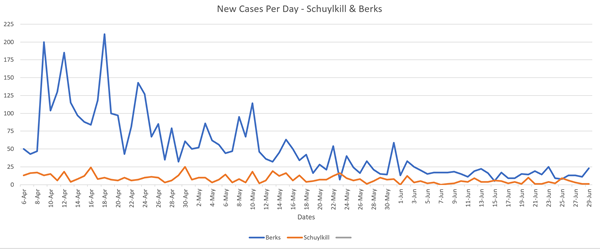 As you can see from these charts, the amount of new COVID-19 cases in Berks and Schuylkill Counties has drastically fallen. The outstanding job done by our healthcare workers and the precautions taken by all to stop the spread have succeeded in flattening the curve.
You can find more data here.