In this Issue:
Celebrating Juneteenth
Waxing Eyebrows Requires "Good Moral Character" in PA?
June is "Cancer Survivors Recognition Month"
A New General from Pine Grove PA!
Bipartisan Legislators Call for Nursing Home Reform
Uncertain Economic Revenue for State
Double Voting in Philadelphia
Uncertain Economic Revenue for State
Bicycling in PA
Deer Hunting Licenses Now On Sale
Training the Next Generation of PA Firefighters
---
SHUTDOWN DAY: 98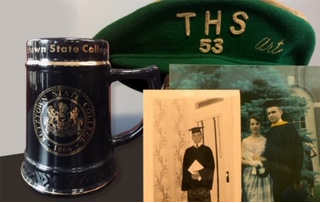 When my late father was at Tamaqua High School and Kutztown State in the 1950s, the local unemployment rate was 27%—more than one out of every four people could not find a job due to massive shutdowns in the coal fields, the railroad yards and the many associated industries.
I never imagined that we would see those kind of job losses here again in Schuylkill and Berks Counties. This devastating COVID-19 virus has destroyed lives AND wrecked our local economy.
Now we see signs of an ongoing recovery every day. Our unemployment rate dropped from 16% to 13% from April to May. I will again repeat my #1 priority—to work on a bipartisan basis with my colleagues in the Senate, the House, and the Governor's office to protect the health and safety of all – especially our most vulnerable neighbors AND do whatever I can to help our local employers and employees to safely return to our jobs.
Let's get back on our feet, from Sinking Spring and Womelsdorf, to McAdoo and Klingerstown, SOONER rather than LATER!
Celebrating Juneteenth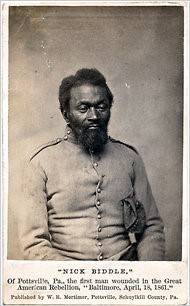 Last Saturday, I was invited to join a group in Pottsville in remembrance of the final slaves in our country being freed on June 19th, 1865. I spoke about the "first casualty of the Civil War" from Pottsville—Nicholas Biddle.
Waxing Eyebrows Requires "Good Moral Character" in PA?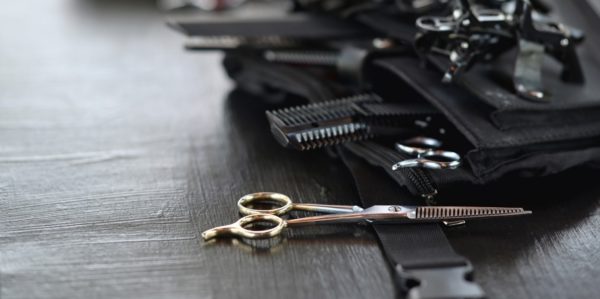 NBC News interviewed me regarding an old Pennsylvania law which requires that a person has "good moral character" to qualify for the permits required to perform cosmetic services. This law is archaic and discriminatory. My bill to remove the "good moral character" provision has passed the Senate.
You can read more about this issue in this article from NBC News.
June is "Cancer Survivors Recognition Month"
The State Senate passed a resolution to recognize June as "Cancer Survivors Recognition Month." This resolution was created by cancer survivor Senator Dave Arnold (R-Lebanon, Dauphin and York).
I co-sponsored this bill in memory of my dad and to recognize the strength of cancer survivors across the Commonwealth.
A New General from Pine Grove PA!

Laura McHugh, with roots in Pottsville and Pine Grove, she graduated from King's College with a Bachelor of Science Degree in 1991- and was commissioned in ROTC. She earned her Masters of Science Degree in Leadership & Business Ethics from Duquesne University and Master's Degree in Strategic Studies from the US Army War College with numerous decorations, including the Bronze Star, Meritorious Service Medal, Army Commendation Medal, Global War on Terror Expeditionary and Service Medals, Overseas Ribbon and numerous State awards. Her promotion to Brigadier General was approved by the State Senate. You can see her nomination here.
Congratulations Brigadier General McHugh!
Bipartisan Legislators Call for Nursing Home Reform
Governor Wolf recently announced a new mandate that nursing homes must begin universal testing for all residents, nurses, and workers in nursing homes. The catch is the mandatory testing does not have to start until the middle of the summer. This comes after thousands have died in nursing homes and many experts have said the lack of mandatory testing is extremely dangerous. You can read more here.
The Legislature has condemned the Wolf Administration for not protecting and doing enough for nursing homes.
Senator Andrew Dinniman (D-Chester) said—
"There is no excuse for what is going on, OK? The Department of Health has failed our nursing homes."
Senator Yudichak (I-Carbon & Luzerne) said–
"When you hail from coal country in NEPA, you understand the phrase 'the canary in the coal mine' — it's a warning sign that a situation has become deadly, and it is time for you to act quickly if you are going to save lives. Kirkland was the canary in the coal mine for Pennsylvania Nursing Homes. Regrettably, the Pennsylvania Department Health did not act quickly enough to learn the lessons of Kirkland."
"Regretfully, the Department of Health's response to the spread of COVID-19 in our nursing homes has not been as comprehensive or nearly as aggressive as the Department of Corrections," Yudichak said. "And, to my knowledge, the Administration has issued no executive order directed at the safety and welfare of nursing home residents and staff."
You can read more here.
Uncertain Economic Revenue for State
The COVID-19 shutdown has done significant harm to the economy which has affected state tax revenues. The state is currently expecting to fall $2.8 billion short of pre-pandemic revenue projections. This becomes an issue when trying to pass a balanced state budget, which is constitutionally required to be done every year. The uncertain economic future of the state led to the passing of a temporary 6-month budget that funds agencies from July to November, instead of the standard yearly budget.
Double Voting in Philadelphia
This year's primary election was the first in which anyone could vote by mail without needing an excuse in Pennsylvania. There were some issues with this new process in Philadelphia, where there were 40 cases of double voting. Double voting is when someone votes by mail AND in-person on Election Day. You can read more here.
Bicycling in PA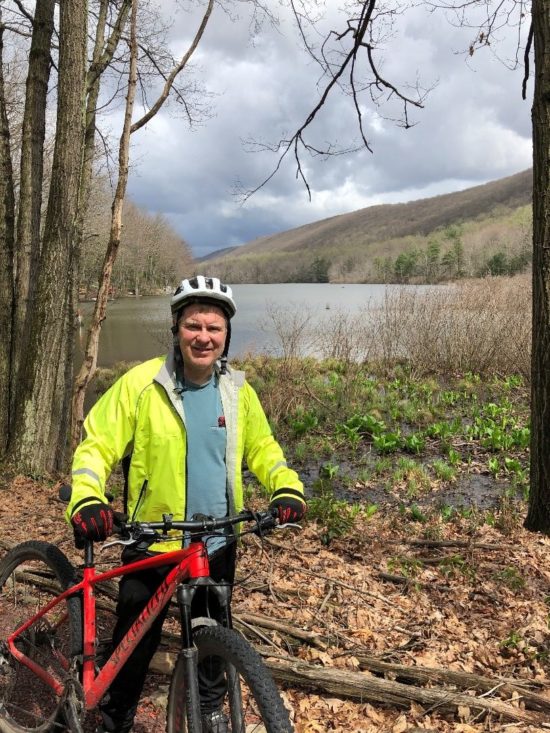 When gyms were forced to close down during the COVID-19 pandemic, many Pennsylvanians rediscovered the joys of bicycling throughout the state as a form of exercising, including me! As a result, the Pennsylvania Department of Transportation is reminding bike owners about important safety precautions and requirements.
Before biking the trails, see PennDOT's Bicycle Safety and Laws webpage to refresh your memory on bicycle laws detailed in the PA Bicycle Driver's Manual.
Deer Hunting Licenses Now On Sale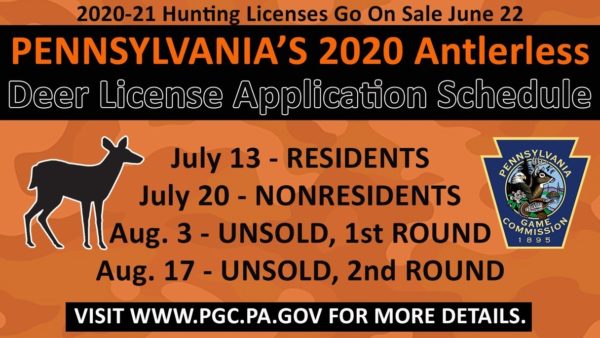 2020-21 hunting licenses are now on sale. Some licenses can be purchased online. Antlerless deer license applications must be made directly to county treasurers. More information from the PA Game Commission.
Training the Next Generation of PA Firefighters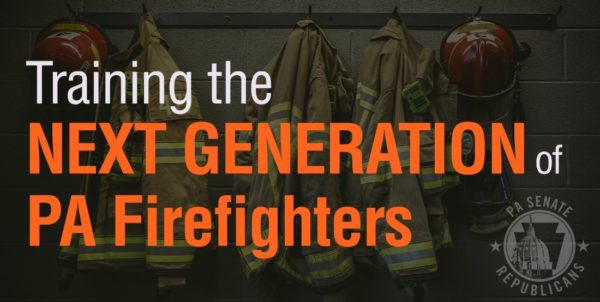 The PA Senate voted to create a firefighter training pilot program allowing the State System of Higher Education colleges and others to partner with local high schools to provide firefighter training to interested students. Senate Bill 331 helps address the crisis in recruiting new fire and EMS personnel in Pennsylvania.