Follow Sen. Argall on Twitter for Senate happenings – @SenatorArgall
For photos from Sen. Argall, follow him on Instagram

In this email update:
Revitalization of the Arts in Pottsville
New Podcast Feature: News & Views
Tackling the issue of School Consolidation
Lt. Governor's visit highlights Shenandoah revitalization
Bringing Freedom to Whole Milk
Berks County municipalities host shredding event
Continuing the fight against blight
Conrad Weiser Award-Winning STEM Program
Champions visit the State Capitol
---
Revitalization of the arts in Pottsville
Communities across the state have tried a number of different strategies to revitalize downtown areas, including building upon arts and culture to attract more visitors. Pottsville is one of the communities that has seen real progress in breathing new life into the downtown area, and a growing number of people are enjoying the results.
On Saturday night, Beth and I enjoyed toasted cheese sandwiches and the deep-fried Spam at the Wheel, followed by some drinks at the Greystone and a very enjoyable SPAMALOT show – my seventh viewing of that show – at the Majestic Theater. The revitalization effort is a direct result of the Pottsville business community and the arts community working together with such efforts as the cross marketing between the Wheel and the Majestic (as noted in the photo below). At the theater, I noticed many of the same faces that I had seen at the restaurant–so we were not alone in making those connections.
Congrats to all of the members of the community who are involved in this incredible effort. If you're interested, the show continues this weekend: Here's link to get your tickets.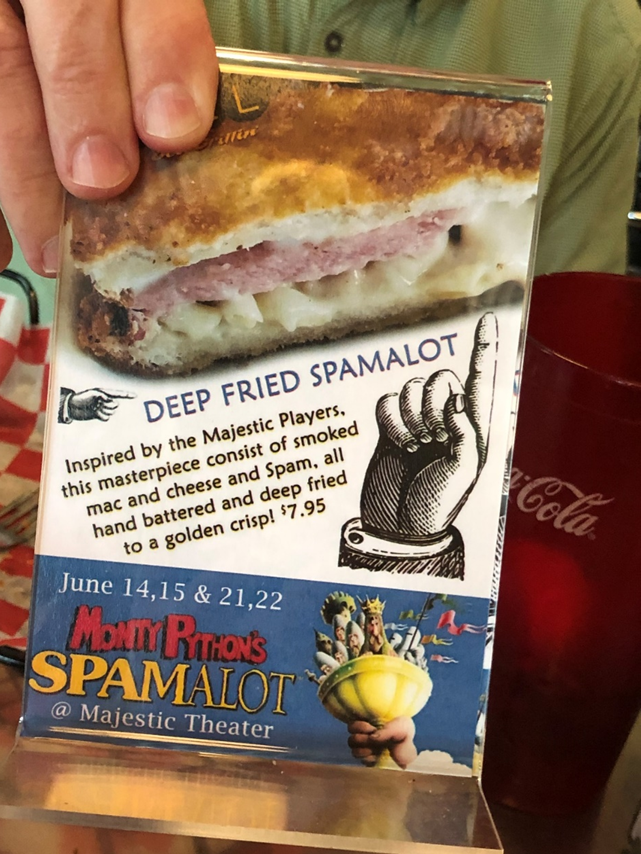 New Podcast Feature: News & Views
In order to keep community residents up to date on the latest news in the area and interesting notes from the state Capitol, I am introducing a new podcast feature this week! This week's edition of the new News & Views podcast is a quick, helpful rundown of events in the Capitol and in local communities. You can tune in to the first episode here.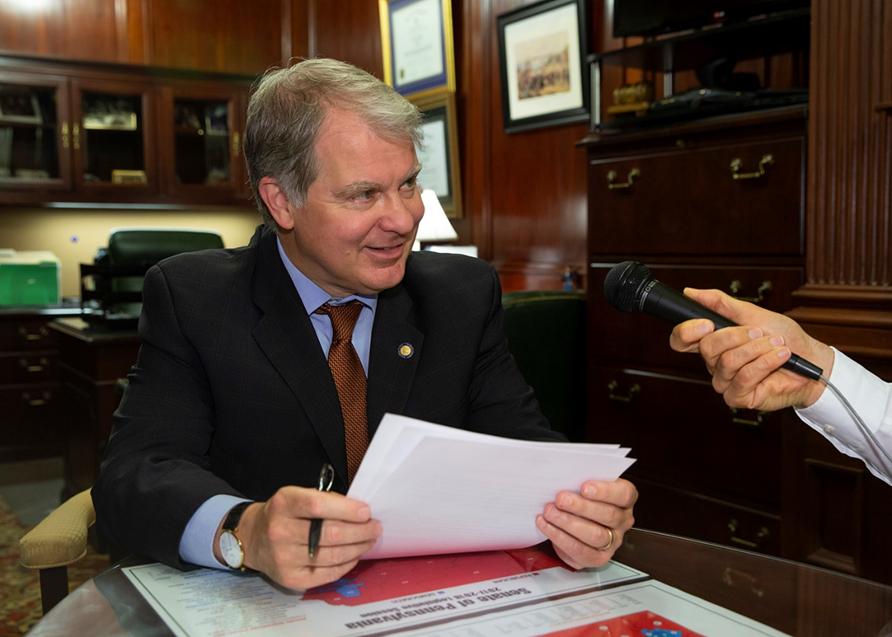 Tackling the issue of School District Consolidation
On Monday, I hosted, along with Senator Boscola (D-18), a public workshop to discuss possible school district consolidation with the Senate Majority Policy Committee and Senate Democratic Policy Committee. Experts on the issue came to discuss all aspects of school consolidation from academics to funding, to transportation and sports.
With 500 school districts in Pennsylvania, this issue must be reviewed carefully. Senator Boscola and I hosted this bipartisan workshop to consider the benefits and disadvantages of school district consolidation. In Maryland, each of that state's 23 counties and the city of Baltimore has only one school district. Do we really need 500?
If you would like to watch the Joint Hearing, you can view it here. The Reading Eagle also did a quick article regarding the issue.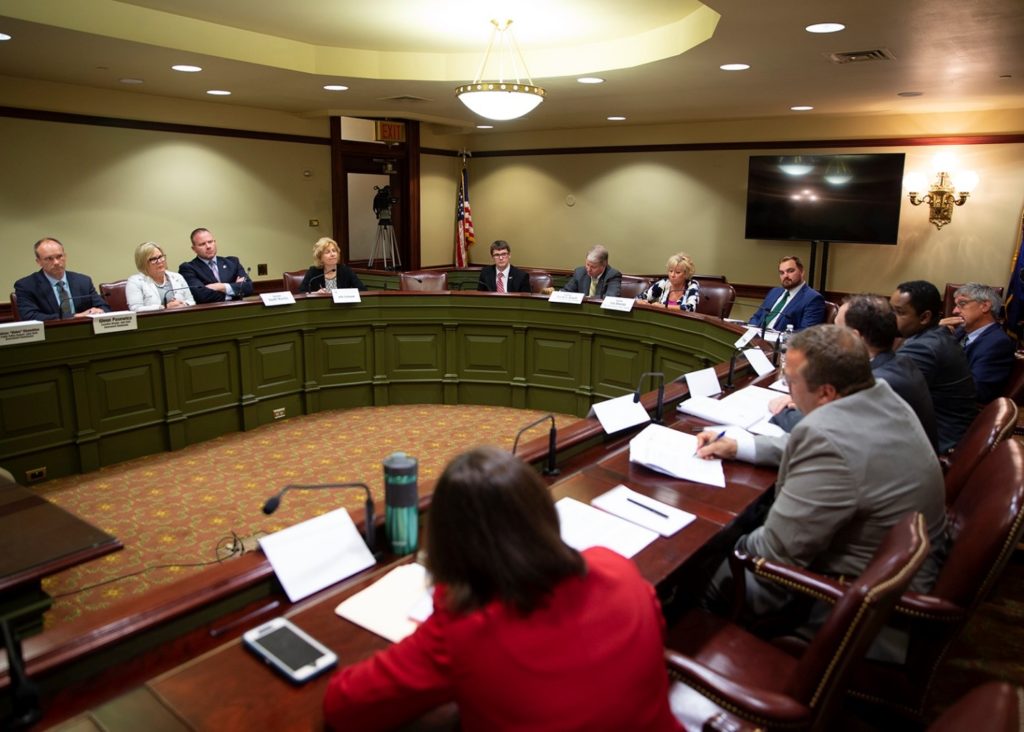 Lt. Governor's visit highlights Shenandoah revitalization
The Borough of Shenandoah has made incredible progress on it revitalization efforts through the years. Lt. Governor John Fetterman toured the area with me this week to see the growth and speak with members of the Downtown Shenandoah, Inc. group who have been actively working to revitalize the borough.
We also discussed a future project that Downtown Shenandoah is working on to create and build an Innovation Center. Exciting things are happening locally, and I appreciate the fact that the second-highest ranking member of the state's Executive branch was able to see this great work in person.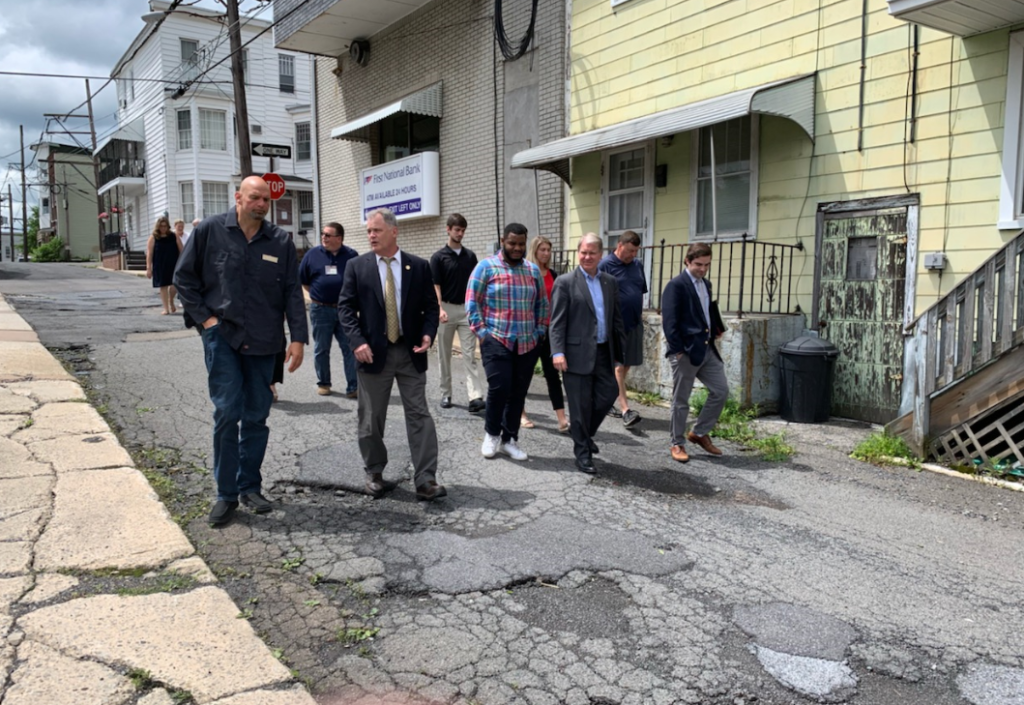 Bringing freedom to whole milk
Members of the House Agriculture and Rural Affairs Committees held a meeting with US Congressmen Glenn "GT" Thompson (PA-15) and Fred Keller (PA-12). They discussed reversing federal school nutrition standards that discouraged students from drinking whole milk. This issue is very important to the people of Berks and Schuylkill County as this has created an ongoing economic crisis for our local dairy farmers, their employees, and their families. Here is a link for further information and a video.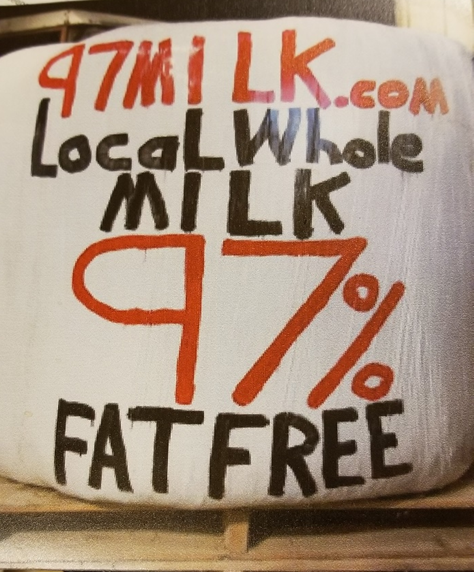 Berks County municipalities host shredding event
A number of Berks County municipalities will come together to host a community shredding event this Saturday, June 22nd. It will be held from 10:00 AM until 2:00 PM at the South Heidelberg's BB&T/National Penn Bank in Lower Heidelberg Township. Only members of Heidelburg, Jefferson, Marion, North and South Heidelburg can attend the event. Here is a link for more info.
Continuing the fight against blight
When properties fall into a dangerous state of disrepair, the entire community suffers. It is critical for counties and municipalities to have the tools they need to address these problems and ensure abandoned and dangerous properties do not create a deeper stain on the community.
Although this problem continues to plague cities and towns throughout the state, we have also seen tremendous progress on this issue in recent years. This week, the Senate Urban Affairs Committee took the next steps in the fight against blight by passing bills that will help promote affordable housing; allow local governments more control over blighted area properties; establish a demolition and rehabilitation fund for blighted properties; and create a uniform definition of blight.
The bills were recommended by the statewide Blight Task Force, which has led the fight against this problem for more than a decade. As a former Chair of the Senate Urban Affairs and Housing Committee, I am extremely encouraged to see us moving forward in the effort to promote clear, safer and more vibrant communities.
Congratulating Conrad Weiser's award-winning STEM program
Conrad Weiser High School and Middle School recently received recognition for their tremendous success in the STEM fields. I attended Conrad Weiser's Science Research Institute Day with US Congressman Dan Meuser (PA-9) and State Rep. Jim Cox (R-129). The school's program grew from a public-private partnership involving funding from national, state, local, and international businesses, and other industries. These students and teachers show us we have a bright future in the area!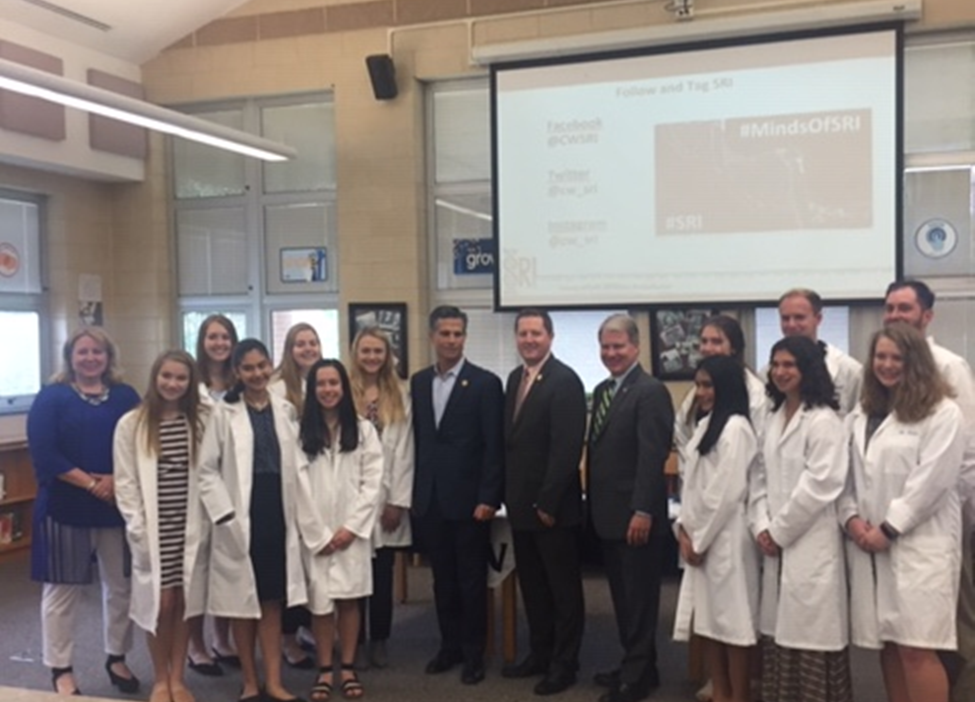 Champions visit the State Capitol
Pine Grove Area's Softball team and the Williams Valley High School Softball team were recognized for winning the state title in softball. I introduced Pine Grove's softball team before the Senate while William Valley's was introduced before the House.
With an impressive 27 wins this season, the Lady Vikings beat DuBois Central Catholic with five runs to none in order to win the gold.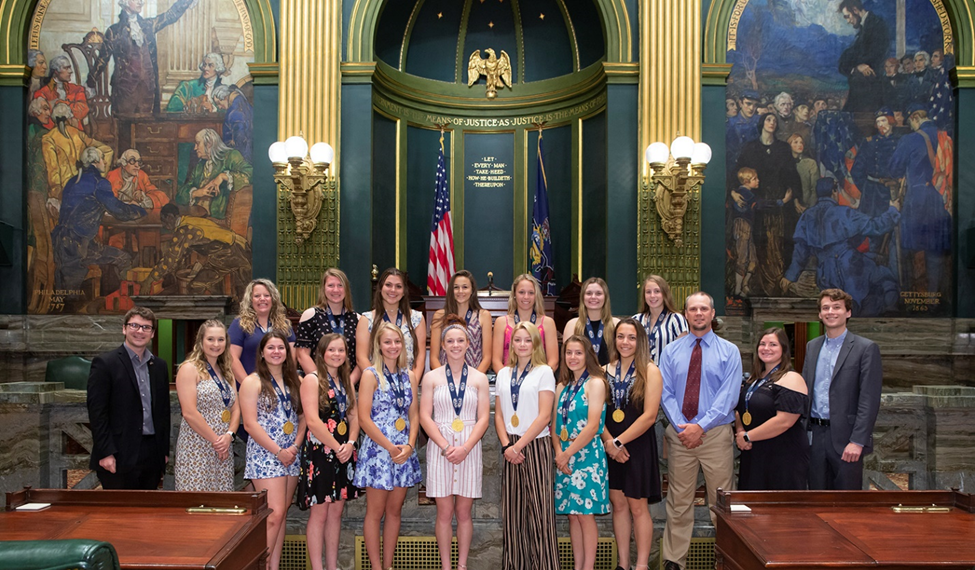 Pine Grove won the State Class AAA state final over Bald Eagle Area, went undefeated, and finished as the 19th ranked girls softball team in the country. Congratulations ladies on all your hard work and representing our area well!