Ohio restaurant named Pa. Gov. Tom Wolf its employee of the month
Reopening PA Court Battle
PennDOT Wastes $230k on COVID-19 Signs despite Large Deficits
Welcoming Mitchell Kurek to the team
A Unique Perspective on Civil Rights and Rioting from Senator Mike Regan
Guidelines Available for COVID-19 Small Business Assistance Grants
New Guidance Available for Recreational Sports to Resume
---
Shutdown Day-91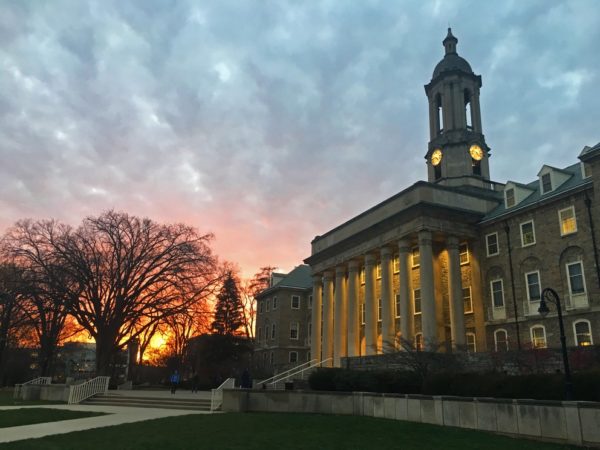 Think back to your school years. Some of what you learned there has proved to be very helpful throughout your life and other information was quickly forgotten. For 13 long years, I attended night classes at Penn state Harrisburg. Some of my grad school classes were fascinating and some were—how do I say politely—not so helpful.
One public policy class lecture remains with me every day: Miles' law of behavior, or as you have heard it explained: "WHERE YOU STAND DEPENDS ON WHERE YOU SIT!" When I teach part time, one night per week at one of our local colleges, this is an important concept that I repeat to my students, again and again.
This "law" explains why an employee of the DEP often has deep feelings regarding our environment, or why a legislator from a high-crime Philadelphia neighborhood views firearms legislation much differently than a Bethel Township farmer.
Miles law also explains why all of my 250,472 constituents in Berks and Schuylkill Counties do not agree on the next steps forward in fighting the COVID-19 virus. Certainly, all can understand why an elderly nursing home residents views the reopening of local employers much differently than a small business owner who viewed the shutdown as a disastrous tragedy to his or her family and the end of their employees' paychecks, despite years of growth and hard work.
So, where do I "stand" when it comes to fighting this virus and our communities: recovery from its terrible impact after 12 long weeks?
As I have communicated with many of you—in person and via email and social media—I believe we should focus on both protecting our health and safety AND our jobs and our economy.
Ohio restaurant named Pa. Gov. Tom Wolf its employee of the month
On Tuesday, I chaired a meeting of the Senate Majority Policy Committee that reviewed the Governor's shutdown order and northeastern Pennsylvania's economy.
As Senator Bartolotta stated during our meeting, the Governor's actions are benefiting the economy of a different state – Ohio.
Breakwall BBQ in Conneaut, Ohio recently named Governor Wolf its employee of the month and it's not because he's a fan of the brisket. In the words of the restaurant's owner, "A lot of people from PA who wanted to get out of their houses got out of their houses and came and visited us".
Reopening PA Court Battle
UPDATE: Lawmakers approved a concurrent resolution last week that requires Governor Wolf to terminate his COVID-19 emergency declaration, clearing the way for employers to reopen safely statewide.
Senate leaders have petitioned the courts to force the governor to end his emergency declaration. Unfortunately, this means that until the issue is settled in the courts, all of the governor's current orders remain in effect.
In addition, the Senate approved the first step in a constitutional amendment to prevent future governors from shutting down the state's economy without the approval of the public, the House and the Senate, and local governments. Here's a copy of the vote on that issue, which passed with a large bipartisan majority.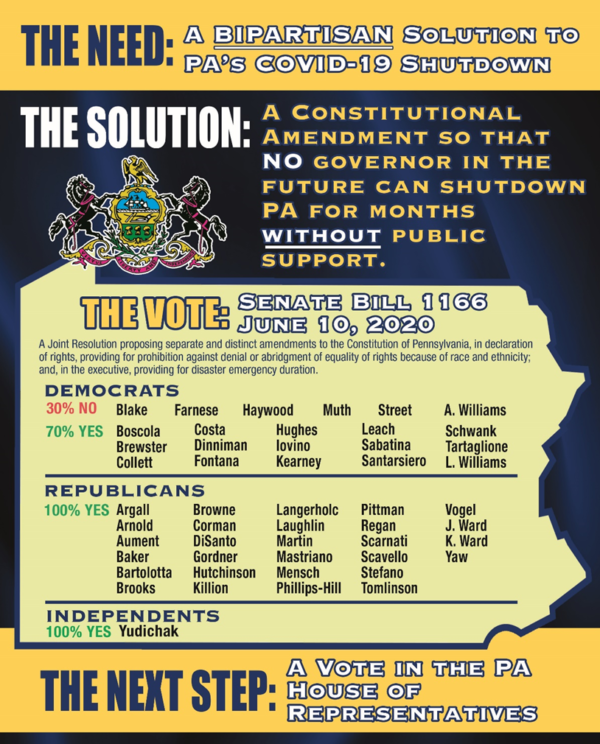 PennDOT Wastes $230k on COVID-19 Signs despite Large Deficits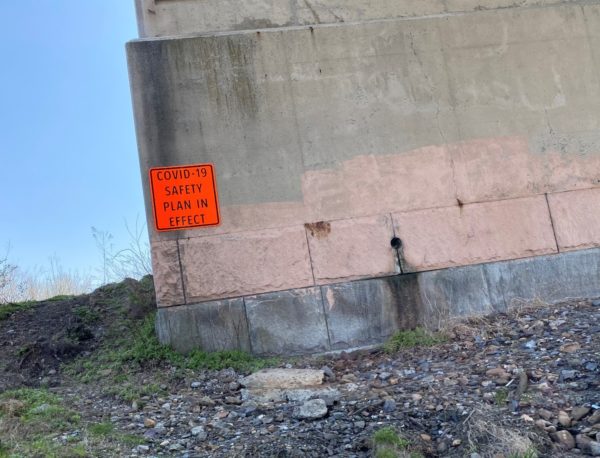 PennDOT recently wasted $230,000 in taxpayer dollars on "COVID-19 Safety Plan in Effect" signs as the State is facing billions in revenue losses due to the economic impacts of the pandemic. At a public hearing on the rebuilding of northeastern Pennsylvania's economy, I condemned this move as wildly irresponsible considering the state of the roads throughout Pennsylvania, noting that this funding could have been used to purchase 3965 tons of asphalt to fill potholes, instead.
I cannot believe that PennDOT would even consider such a wasteful expenditure as so many Pennsylvania taxpayers struggle with the impact of the COVID-19 pandemic. PennDOT has lost $118 million in revenue from decreased traffic, yet still wasted these scarce dollars on unnecessary signs.
This is public policy malpractice. The Governor should promptly fire all of those at PennDOT who approved this wasteful purchase.
Restaurant and LCB Guidelines for Green Counties
With Schuylkill County entering Green today (6/19), I am sure many of you have questions regarding restaurants and bars in the green phase. We hope that Berks County will soon be able to follow. You can find more information below:
Restaurant: https://www.governor.pa.gov/covid-19/restaurant-industry-guidance/
LCB License holders: https://www.media.pa.gov/Pages/Liquor-Control-Board-Details.aspx?newsid=575
Welcoming Mitchell Kurek to the team
For the past three weeks, Mitchell Kurek has been working with my staff as an intern. He has been working on constituent inquiries as well as a number of other state-related matters. For this week's edition of my E-newsletter, I asked Mitchell to tell the readers about himself. This is what he had to say:
"I was born and raised in Tamaqua Pennsylvania and graduated from Tamaqua Area High School in 2018.
Currently I am a student at Thomas Jefferson University majoring in Law and Society as well as being active in club sports and managing the university's online news publication The Digital Voice.
I am very excited to be interning with Senator Argall not only because I have a deep interest in both policy and politics but also because it allows me to serve the area I call home."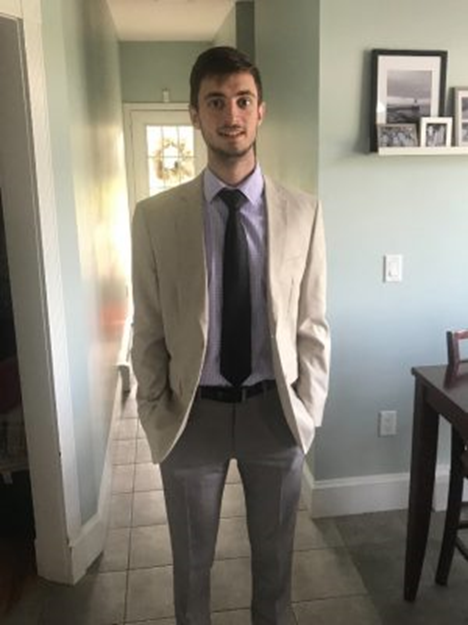 A Unique Perspective on Civil Rights and Rioting from Senator Mike Regan
My colleague and friend, Senator Mike Regan, served as a member of the U.S. Marshals Service beginning in 1988 and served until his retirement in 2011, after 23 years of service. His extraordinary crime-fighting efforts led to his selection for the prestigious Public Service Excellence Award from the City of Harrisburg, and the U.S. Marshals Distinguished Service Medal.
Following his retirement, Mike was named Deputy Inspector General of Pennsylvania, where he directed efforts to prevent, investigate and eradicate waste, fraud and abuse in state agencies and the Department of Public Welfare
He wrote an Op-Ed about Governor Wolf's participation in a recent protest march, which can be read here:
Guidelines Available for COVID-19 Small Business Assistance Grants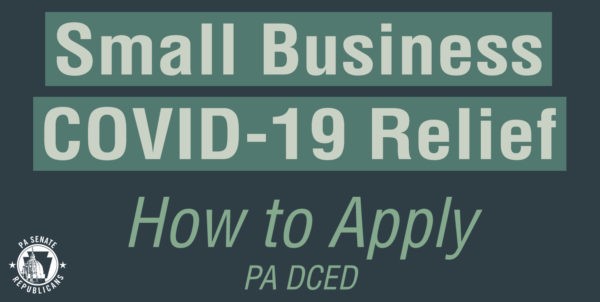 I supported a law approved by the Senate earlier this month that directs $2.6 billion in funding from the federal Coronavirus Aid, Relief, and Economic Security (CARES) Act for critical needs that have arisen during the COVID-19 pandemic. As part of the new law, a total of $225 million in grants are available for small businesses impacted by the virus.
Funding will be available through three programs:
$100 million for the Main Street Business Revitalization Program for small businesses that experienced losses as a result of the Governor's March 19 business closure order.
$100 million for the Historically Disadvantaged Business Revitalization Program for small businesses that experienced loss as a result of the business closure order.
$25 million for the Loan Payment Deferment and Loss Reserve Program.
More information on the new funding is available here. A complete breakdown of the CARES Act funding is available here.
New Guidance Available for Recreational Sports to Resume
Professional, recreational, collegiate, high school and youth sports can now resume statewide under new guidance that was announced last week. The guidance includes screening and monitoring coaches and players for COVID-19 symptoms, bringing individual drinks instead of using water coolers or fixed water fountains, avoiding handshakes and other unnecessary contact, not sharing equipment whenever possible, limiting spectators and developing a plan of action if a coach, athlete or official is diagnosed with the virus.
The U.S. Centers for Disease Control has also released specific guidance for youth sports organizations, including recommendations to maintain a healthy environment, assess risks and promote practices to reduce the spread of COVID-19.