Follow Sen. Argall on Twitter for Senate happenings – @SenatorArgall
For photos from Sen. Argall, follow him on Instagram

In this email update:
"Welfare work requirement isn't cruel, it's caring"
Helping distressed communities
Anti-gerrymandering effort makes its way to the Senate floor
Honoring my former college interns
Pine Grove Area receives grant to combat flooding
Hannah job shadows me for the day
Honoring our Eagle Scouts
On deck
"Welfare work requirement isn't cruel, it's caring"
On Tuesday, I convened the first of two briefings by the Senate Majority Policy Committee on the issue of welfare reform. Sam Adolphsen briefed us about his experiences in Maine.
Maine once led the country with food stamp enrollments, Medicaid and Temporary Assistance for needy Families. Because of inflated welfare programs, funding for schools and roads had to be cut in order to keep up with welfare costs. Maine now has the lowest unemployment rate in 50 years with more individuals transitioning from welfare check to paycheck.
Speaking on the advantages that work can have on able-bodied adults, Adolphsen said:
"When Maine required able-bodied adults on food stamps to work, train or volunteer, we tracked those individuals the year after they left the program…They ended up earning more than double what they had earned before in one year, and the average person moved out of poverty. Work is what worked to move them out of poverty."
Our second hearing regarding welfare reform will take place on Tuesday June 12 at 9 A.M.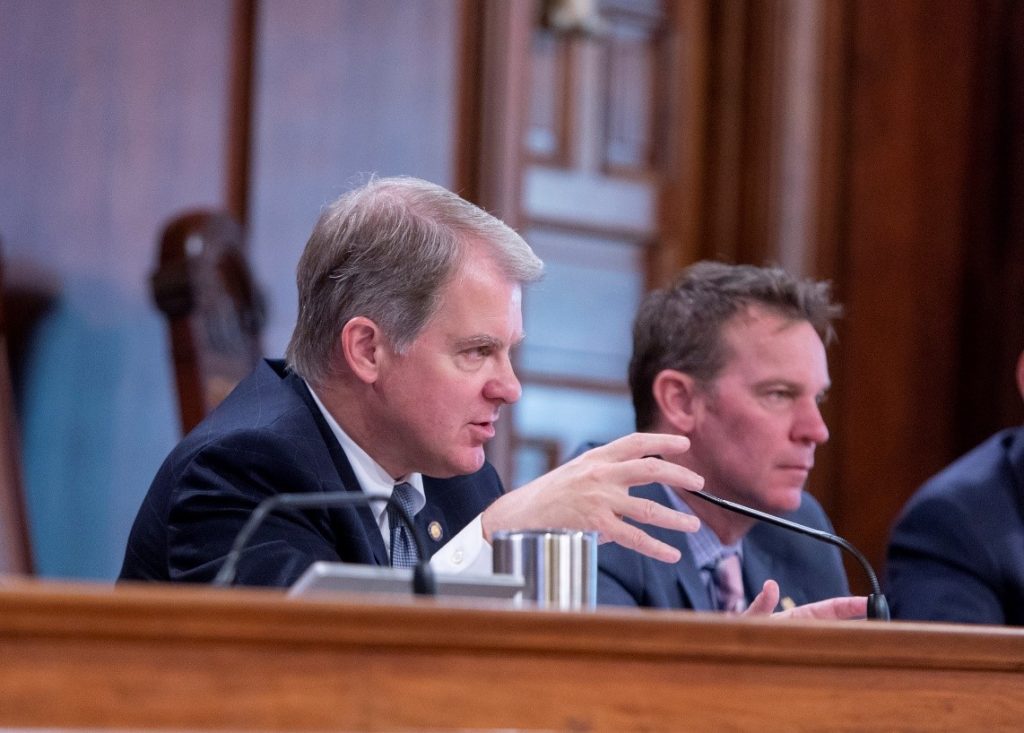 In an effort to combat those who would fraudulently traffic Supplemental Nutrition Assistance Program (SNAP) benefits, the Senate unanimously passed Senate Bill 1127. Under this bi-partisan bill, people who fraudulently traffic SNAP benefits in an amount greater than $2,500 would commit a felony of the second degree. The offenders would be required to pay no less than two but no more than three times the amount of fraud they committed in restitution.
Helping distressed communities
On Wednesday, the Senate Finance Committee held a public hearing on SB 512 which deals with an expansion of the Neighborhood Assistance Tax Credit.
The goal of the Neighborhood Assistance Tax Credit is to help improve the lives of low-income people in distressed neighborhoods by creating an effective partnership between community-based organizations and the business community.
Here in the 29th Senate district, the loss of tens of thousands of anthracite coal jobs in the 1940s and 1950s devastated some of our communities.
If Magdeburg, Erfurt and Berlin could rebuild after World War II, so can we. That's the goal of SB 512.
Anti-gerrymandering effort makes its way to the Senate floor
On Wednesday, the Senate Appropriations Committee passed Senate Bill 22. In a vote of 20 to 6, I voted to send the bill to the full Senate.
If passed into law, Senate Bill 22 would amend the state's constitution to reform the way that legislative and congressional districts in Pennsylvania are re-drawn in the future. This new constitutional amendment would create an 11-member Independent Citizens Redistricting Commission comprised of:
two Democrats and two Republicans approved by two-thirds vote of the Senate of Pennsylvania;
two Democrats and two Republicans approved by two-thirds vote of the House; and
three independents or other party members approved by two-thirds vote of both chambers.
This bill unanimously passed the Senate State Government Committee on May 22. Thanks to all of you who have encouraged me to support his effort!
Honoring my former college interns
Last Friday I was able to reconnect with some of my former college interns from the House and Senate.. I have been privileged to work with so many talented young people.
Interns in the photo below include Chip Tomchick ('85/'86/'87), Micah Gursky ('92/'94), Christine Verdier ('95/'97/'98 and my current chief of staff!), Dave Delay ('09), Mikyla Zanis ('15), Olivia Morrison ('15), John Matelewicz ('17), Matt Thomas ('17) and my current intern Danny Blugis.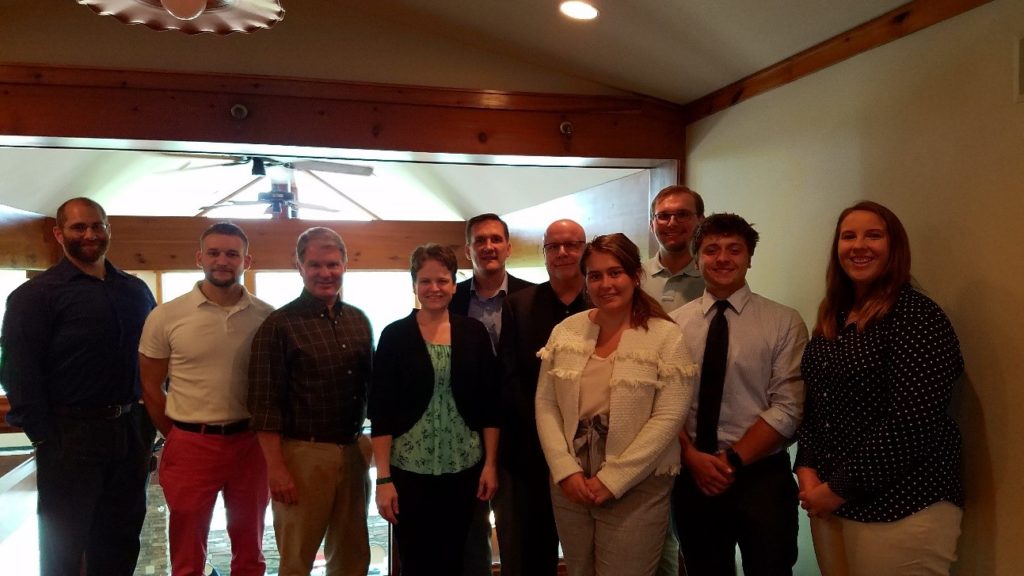 Pine Grove Area receives grant to combat flooding
On Thursday, I joined DCED Secretary Dennis Davin, Representative Mike Tobash (Schuylkill/Dauphin), Schuylkill County Commissioners George Halcovage and Gary Hess, the Schuylkill Economic Development Corporation and local leaders to announce $6 million in funding for the Floodplain Restoration Project.
This funding was the result of a bipartisan coalition of all levels of government and the private sector coming together to deliver a solution to flooding in western Schuylkill County. The money received will not only help develop common sense flood control solutions, but will also stabilize the economic health of the region. Our goal: job retention for current employers and further job creation and expansion efforts at important local facilities like Guilford mills and those in the industrial park downstream.
Hannah job shadows me for the day
On Tuesday, Hannah Johnson, a 15-year old sophomore at the Blue Mountain Academy, was given the opportunity to job shadow me for the day. She accompanied me during all my meetings with concerned constituents and stakeholders, during the Majority Policy Committee's hearing on welfare reform and was recognized before the whole Senate. I know she'll accomplish great things!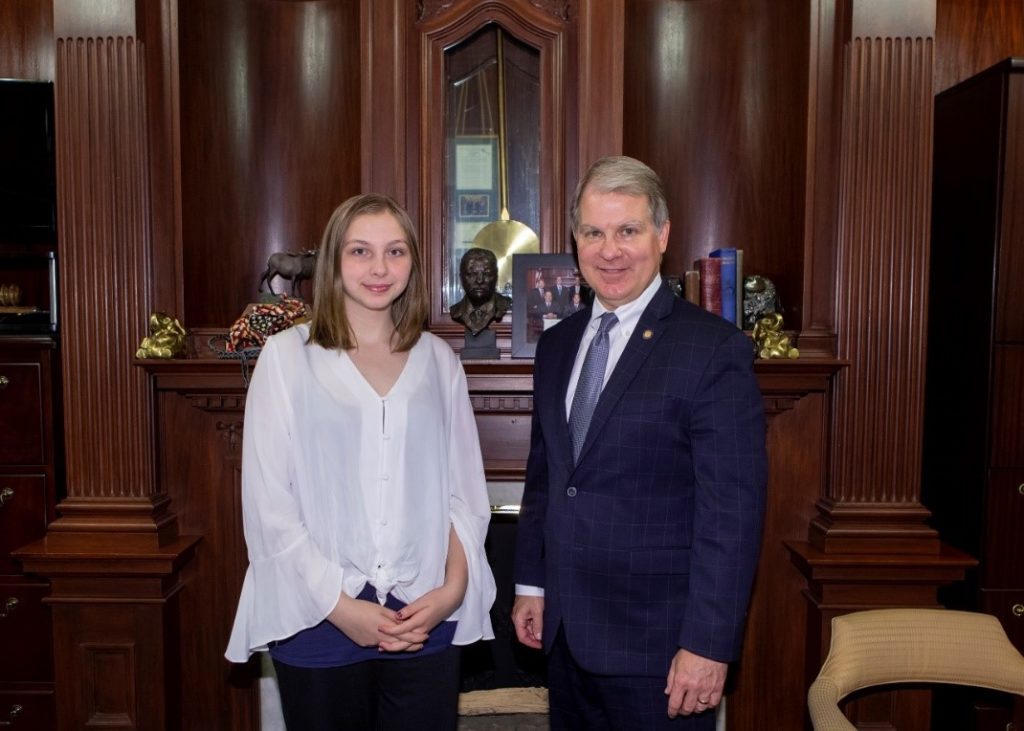 Honoring our Eagles Scouts
Four of my constituents recently received Senate citations for reaching the rank of Eagle Scout. Congratulations to Jonathan J. Kline of Troop No. 662 in Valley View, Benjamin Delp of Troop No. 457 in Womelsdorg, Nelson Bensinger of Troop No. 777 in Tamaqua and Yang J. Heppe of Troop No. 721 in Shenandoah.
Speaking of Eagles, the Vince Lombardi Trophy visited the Senate on Tuesday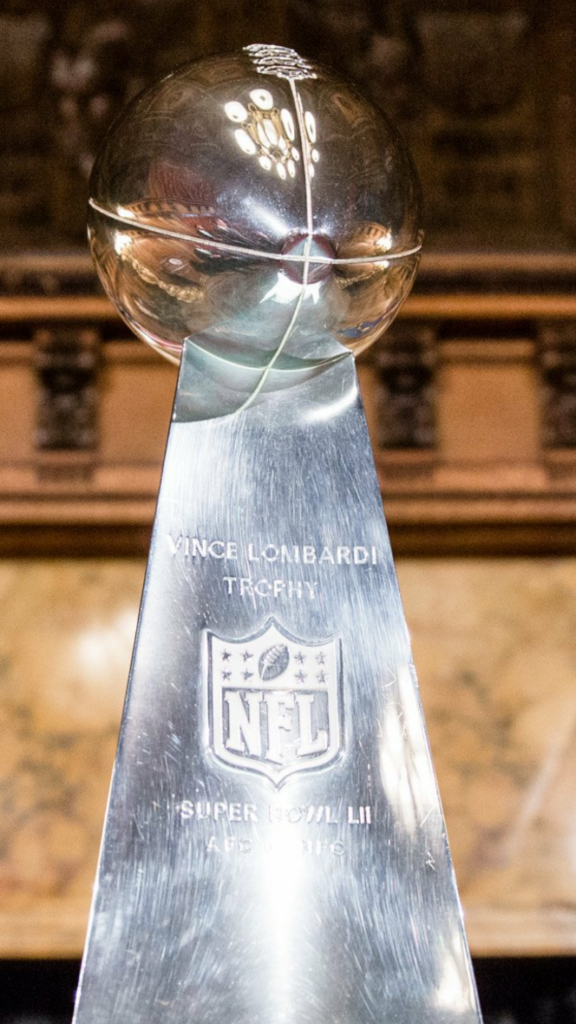 On Deck
For a recap of the bills passed by the Senate this week, click here.
The Senate is scheduled to convene on Monday, June 11 at 1 p.m. You can watch session live and view the voting calendar on my website.