Follow Sen. Argall on Twitter for Senate happenings – @SenatorArgall
For photos from Sen. Argall, follow him on Instagram

In this email update:
Memorial Day Service
Upcoming state budget debate and the need for welfare reform
Anti-blight tax credits
Improving flood control efforts along the Swatara Creek
Schuylkill Chamber Leadership Class
Community revitalization
Property Tax/Rent Rebate Program
Real ID is coming
Road Construction Season is Underway in PA
Tele-Townhall and Facebook Live Event
---
Memorial Day Service
I joined Congressman Dan Meuser (R – PA 11), State Representatives Mike Tobash (R-125), Neal Goodman (D-123), Jerry Knowles (R-124), and other county officials, participated in a Memorial Day Service at the Schoenetown VFW Memorial in Port Carbon.
I would like to thank all current and former members of the military for their service to this country. We must always keep in our thoughts and prayers those servicemen and women who made the ultimate sacrifice for our freedoms.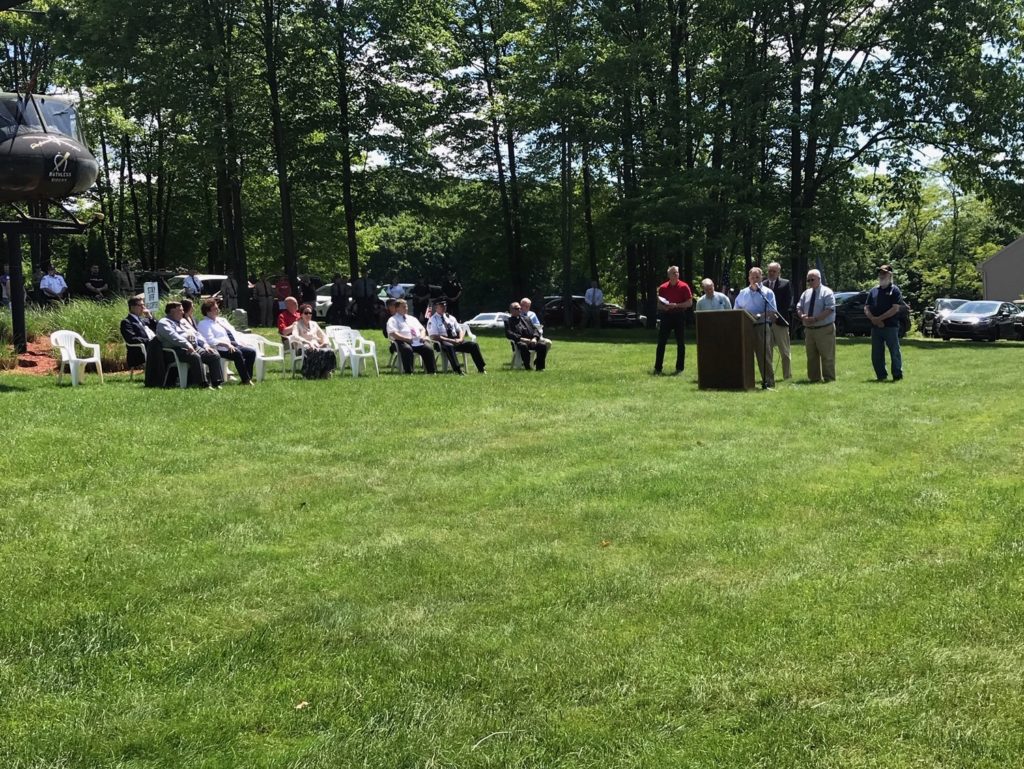 Upcoming state budget debate and the need for welfare reform
I'm cautiously optimistic about the budget this year due to the significant surplus in funds as a result of our improved economy and historic-low unemployment rates. As usual, however, the devil is always in the details, and there is a lot of work that needs to be done in the next month and a half. You can read my latest comments in the Reading Eagle.
There is now a general agreement between the House, Senate and the Governor to send at least some of this year's surplus into the rainy day fund. One key point of dispute: the Governor has asked that the Department of Human Services be allocated $13.4 billion in funds (more than $400 million more than last year). That is why we should enact common-sense welfare work requirements to require able-bodied, non-elderly Medicaid recipients to obtain some sort of work or education requirements. More than 486,000 of 942,000 non-disabled Pennsylvania adults on Medicaid aren't working – that is a completely unacceptable statistic.
Anti-blight tax credits
Recently, I joined Representative Robert Freeman (D-136), Representative Lee James (R-64) and Preservation Pennsylvania Executive Director Mindy Crawford at a bipartisan press conference about expanding tax credits to revitalize older buildings in our downtowns and in our neighborhoods. I am sponsoring Senate Bill 541, which will put Pennsylvania in a more competitive position with neighboring states allowing us to leverage more investment to rehabilitate older structures in our communities.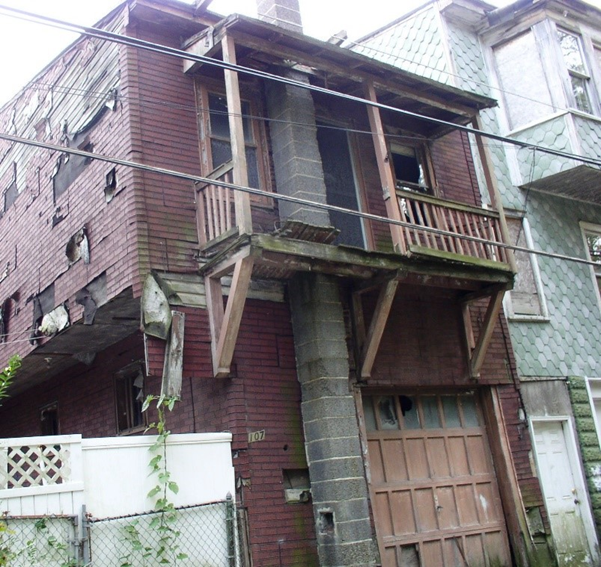 Improving flood control efforts along the Swatara Creek
Communities along the Swatara Creek in western Schuylkill County will soon see relief due to construction soon to begin on the largest floodplain project ever funded by DCED. Communities like Tremont and Pine Grove have been devastated in the previous years due to large-scale funding.
Schuylkill County has received $4.5 million for the restoration–$3 million of these funds come from the DCED's Disaster Recovery Grant program, while the remaining $1.5 million comes from a Growing Greener grant—both applications which I was pleased to support and usher through the administrative process.
Schuylkill Chamber Leadership Class
At the Schuylkill Chamber Leadership Class, which is in their 30th year, Tuesday morning I spoke about the challenges facing Schuylkill County. Two of the major points of discussion were the revitalization of Schuylkill County and the issues of blight.
Community revitalization
Last Wednesday, I held a Community Revitalization Workshop in New Philadelphia. We discussed the process that has been made in fighting blight and restoring our downtowns, but we also discussed new strategies to keep making progress. Communities that participated in this special forum included Schuylkill Haven, Tamaqua, Shenandoah, Hamburg and Pottsville.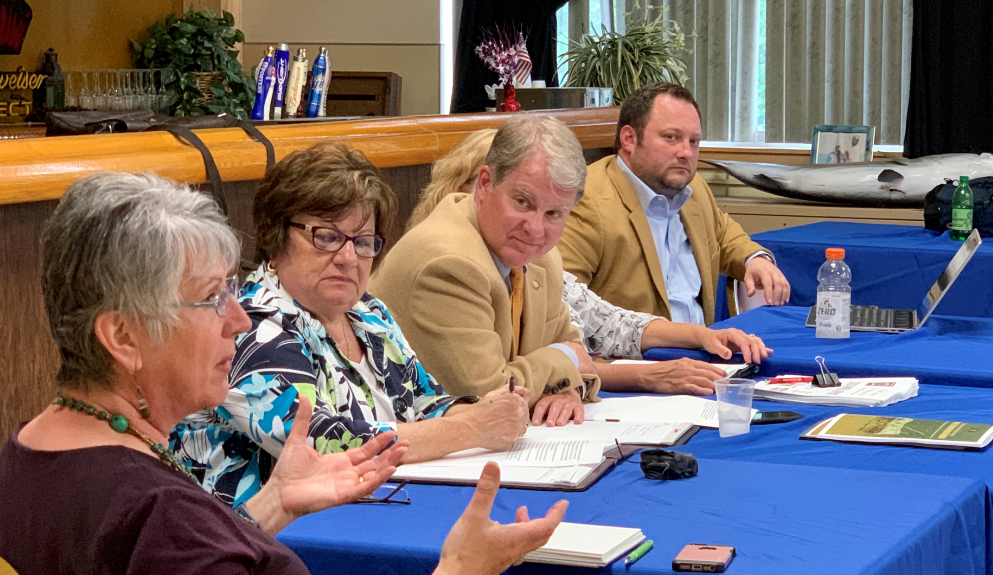 Property Tax/Rent Rebate Program
The application period is open for the Property Tax/Rent Rebate Program for income-eligible and citizens with disabilities to receive rebates on property taxes or rent paid in 2018. The deadline to apply is June 30, 2019.
Claimants must reapply for rebates every year because rebates are based on annual income and property taxes or rent paid in each year.
As always, you can contact any of my district offices if you need help checking your eligibility or if you need help in applying for the program.
Guidelines & applications can be found here.
Real ID is coming
Beginning on October 1, 2020, Pennsylvania residents will need a Real ID – compliant driver's license, photo ID card, or another form of federally-acceptable identification (includes a valid passport or military ID) to board domestic commercial flights, enter a federal building or enter a military base.
More information on Real ID and the steps you can take to acquire one can be found at the link here.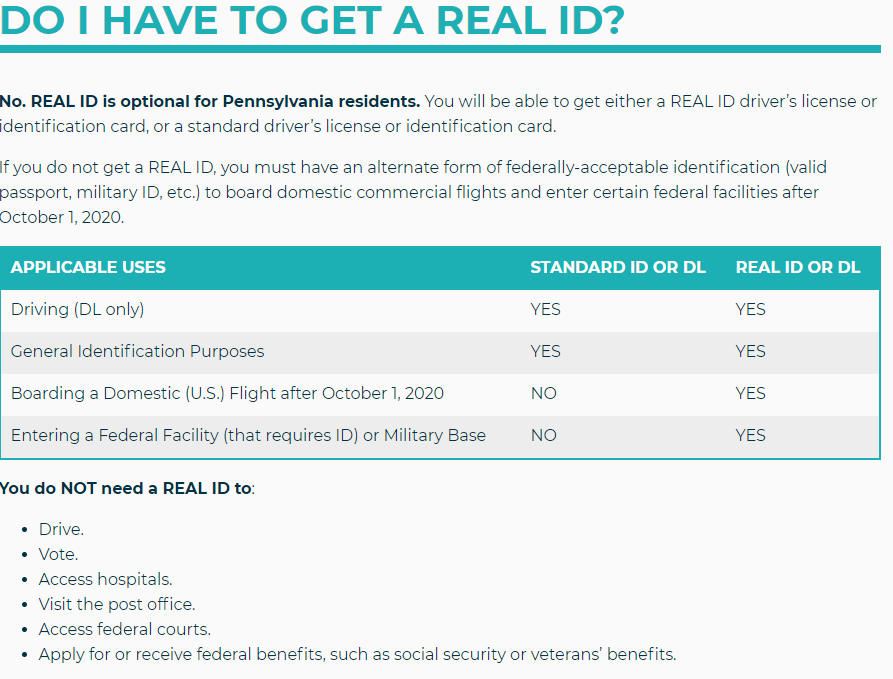 Road Construction Season is Underway in PA
Motorists are encouraged to consult the list of current PA Department of Transportation road, highway, and bridge construction projects during road construction season.
Open the 511PA maps legend and select "Active Roadwork." Locate and click on any construction symbols you may encounter for confirmation of effected roadway and pinpoint details allowing you to plan for the delay or choose an alternate route. Confirm any potential delays due to heavy traffic (red) or stop and go (black) patterns of travel.
Morning, noon, or the middle of the night, 511PA reflects up-to-date information on traffic delays, weather forecasts, traffic speed information, and more than 860 traffic cameras. Additional details on projects are available by clicking on the Regional Offices map and selecting one of eight.
Tele-Townhall and Facebook Live Event
On Monday, June 3rd, I will be hosting a Tele-Townhall Event for the residents of Schuylkill and Berks Counties. A new feature for this event will be the option to participate through Facebook Live. You can like and follow my Facebook page.