Business and Health Experts Detail Plans to Safely Reopen Western PA's Economy
The Governor is NOT a King
The More Things Change…
Senate Takes Action, Governor Follows
Senator DiSanto: Governor Wolf should fire the Secretary of Labor & Industry over unemployment Failures
PA More COVID-19 Shutdowns Than Any Other State= Most Unemployed Workers
---
Policy Pulse
Here is a quick summary of some of the most important issues in the Senate of Pennsylvania. As always, do not hesitate to contact me for additional details.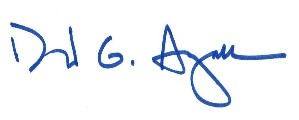 Senate Majority Policy Chairman
Business and Health Experts Detail Plans to Safely Reopen Western PA's Economy
"We can't be put in a position to have to choose between death by pathogen or death by our economy" – Dr. Steven Shapiro, UPMC Chief Medical Officer
During a workshop discussion, state and local experts in industry and health care highlighted the ability of western Pennsylvania to reopen safely as the rate of new cases of COVID-19 continues to decline across the state. I chaired this meeting of the Senate Majority Policy Committee, held at the request of Senator Camera Bartolotta (Beaver, Washington, & Wayne).
The Governor is NOT a King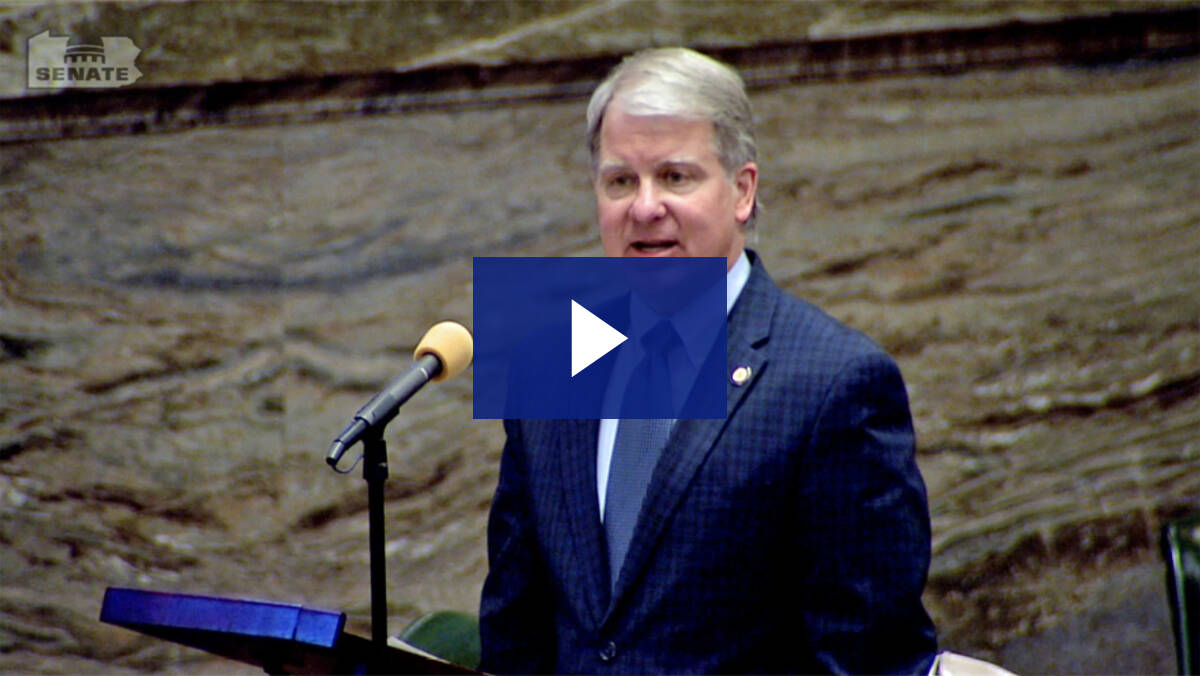 The Governor is the Governor. He's not a thug. He's not a dictator. He's a Governor, he's not a King, or an Earl, or a Prince, or a Duke. As Pennsylvanians, we don't even know the difference between most of those lofty titles. And most of us really don't care.
You can read my comments to the Senate at the link provided here.
The More Things Change…
Here is an article I recently shared with my constituents, the response was very positive!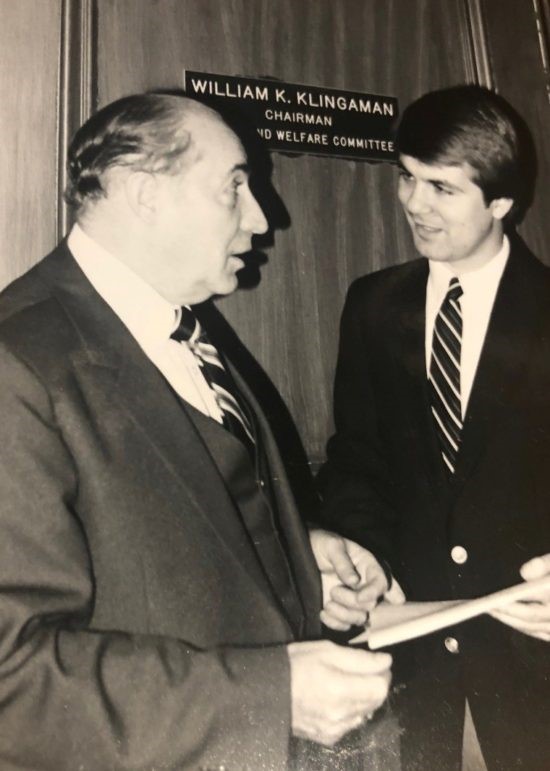 Many years ago, as a college student I asked the first state legislator I'd ever met, Rep. Bill Klingaman of Tamaqua, to describe his job in one sentence. His classic response: "You do the best you can, every day, to represent the people of your area, knowing that, no matter what you do, you'll still be called a no-good SOB from one end of the district to the other." That description is still 100 percent accurate!
What has changed, of course, is that we are now enduring this COVID-19 pandemic, and it's my turn to be the SOB. During these difficult days, some of you would prefer that I solely do everything possible to protect our citizens' health and safety while others of you would prefer that I concentrate upon reopening our economy and help people return to work. In trying to do both, I'll never satisfy all of you, but I've known since my first interview with Rep. Klingaman that's just a function of human nature.
During this crisis, I have spoken to many of you, in person and via email, senior citizens, farmers, healthcare workers, and small business owners. I have listened. I have voted on your behalf. My staff and I have worked to cut the red tape that often seems to strangle government programs designed to help people just like you.
Sometimes, in a bipartisan fashion, I've agreed with the governor. Sometimes, I've disagreed with the governor. My job is to represent the voices of all the people of Schuylkill and Berks County in the state senate during this historic time of upheaval—even when you all do not agree!
This crisis has been challenging for all of us. I haven't been allowed to visit my 85-year-old mother for seven weeks as she struggles with some serious health issues. I've lost two good friends to COVID-19—it's very real to me. Many of you are facing similar issues, and financial struggles and the stress of facing the unknown.
I will continue to fight to ensure that the Pennsylvania state government does all that it can to support those in need in the communities that I represent in Berks and Schuylkill County. Sometimes you'll agree. Sometimes you'll disagree. That's not just a key fact of everyday life, that's my job as your Senator/SOB.
Senate Takes Action, Governor Follows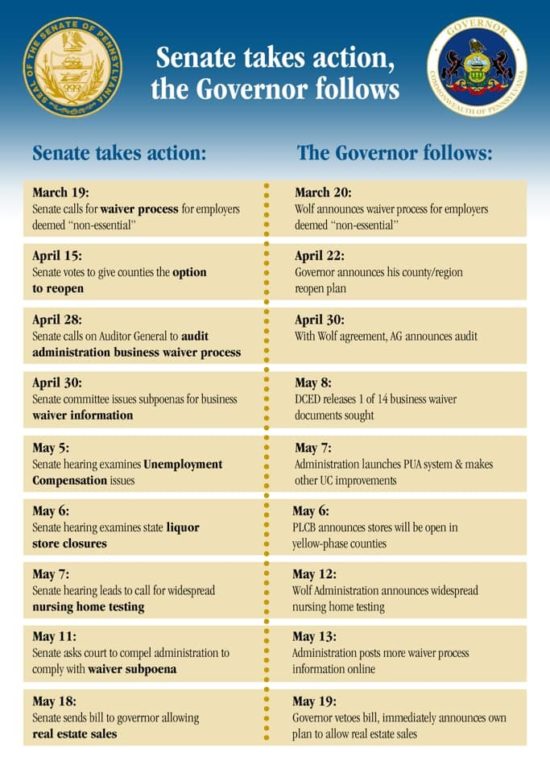 Throughout Pennsylvania's response to the COVID-19 pandemic, Governor Wolf has been consistently uncooperative with the Legislature. Yet many of his actions have taken place shortly after the Legislature made corresponding moves, as highlighted in the graphic above.
Senator DiSanto: Governor Wolf should fire the Secretary of Labor & Industry over unemployment failures
Following unsatisfactory answers from the Secretary of Labor and Industry during a Senate hearing that focused on long delays in PA's Unemployment Compensation system, Senator John DiSanto (R-Dauphin/Perry) requested that the Governor fire Secretary Oleksiak from his post.
You can read the full letter here.
PA More COVID-19 Shutdowns Than Any Other State= Most Unemployed Workers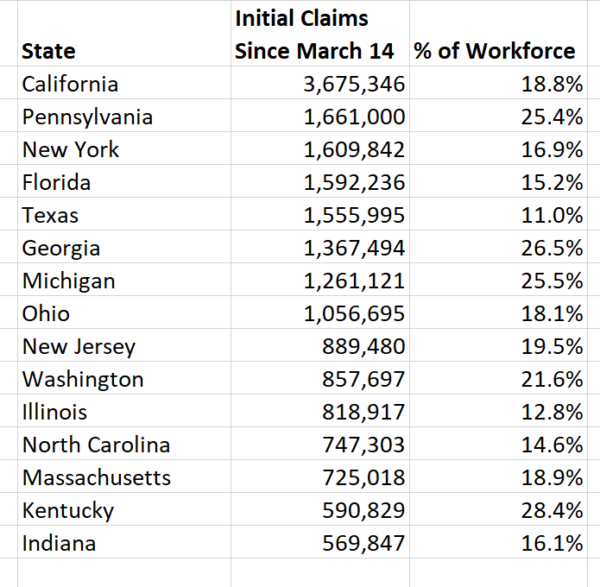 The coronavirus pandemic has led to a sharp increase in Pennsylvania's Unemployment Compensation claims. The Governor's stay-at-home order to stem the spread of the virus has frozen Pennsylvania's economy. At the beginning of March, PA's labor force and total employment had grown to its largest totals ever. By May 1st, the PA Department of Labor and Industry has been reporting nearly 1.7 million new unemployment claims.
An additional 128,000 claims have been filed by those not traditionally covered by unemployment insurance through Pennsylvania's Pandemic Unemployment Assistance (PUA) program. PUA provides benefits to individuals who have traditionally covered by unemployment insurance through Pennsylvania's Pandemic Unemployment Assistance (PUA) program.
The combination of traditional UC claims and PUA claims increases the number of claims filed to almost 1.8 million since March 14th.