Follow Sen. Argall on Twitter for Senate happenings – @SenatorArgall
For photos from Sen. Argall, follow him on Instagram

In this email update:
"Stable" property taxes
Protecting our school kids
Free veterans event in Wyomissing
The 2018 Governor's STEM Competition
Schuylkill County receives DCED grant
"Fish for Free Day"
PGSS graduates recognized by the Senate
Recap of meeting and events
Bills passed by the Senate
---
"Stable" property taxes
I was recently asked by Debtwire Municipals to comment on the belief that some portfolio managers have said that eliminating school property taxes could be credit negative for school districts and these taxes tend to be more stable through different economic cycles.
I responded with this:
"What school Districts admire about "stable" property taxes is the same thing that hurts so many of my constituents. When a senior retirees and their income decreases, their property taxes often increase. How is that either fair or stable? What is stable and predictable about property taxes is that if you don't pay them, you can become homeless.
Maybe that was the best system the state legislature could create in the 1830s, but I strongly believe that it's time to put a stake through the heart of our archaic, unfair, unstable school property tax system and pass something like SB 76 which is much more related to a taxpayer's ability to pay."
Continuing on the issue of property taxes, I had the opportunity to sit down with Senator Bartolotta (R-Beaver/Greene/Washington) to discuss property tax reform during a tele-town hall on Tuesday, May 22. As the prime sponsor of Senate Bill 76, I explained the key points of the bill and how it would eliminate property taxes. A poll was conducted of Senator Bartolotta's district that asked citizens if they would support proposals to eliminate school property taxes in exchange for higher Pennsylvania sales and income taxes. 76% of respondents stated that they would support these proposals!

Protecting our school kids
In an effort to enhance school security measures, I have co-sponsored legislation proposed by Senators Wayne Langerholc Jr. (R-Bedford/Cambria/Clearfield) and Mike Regan (Cumberland/York) that will ensure a consistent level of safety for every child entering a public school in Pennsylvania.
This legislation would require the Pennsylvania Commission on Crime and Delinquency, in conjunction with the Department of Education, the Pennsylvania State Police, the Pennsylvania Emergency Management Agency and experts in school safety to develop Comprehensive School Safety Assessment (CSSA) guidelines. School districts must undertake a CSSA in each of its school buildings. Based on the findings and recommendations from the CSSA, school districts will qualify for dedicated grants to help build up their security.
After the tragic events in Parkland, the country was exposed to the flaws in our system in protecting our children. Months after this tragedy, I am astonished to see that blame continues to be thrown around for who "truly was responsible" for the deaths of 17 innocent lives. I assure you, Nikolas Cruz is the one person to blame for that tragedy. Had Cruz committed this massacre in Pennsylvania, he would not face the death penalty as a result of Governor Wolf's moratorium.
As a result of this tragedy, I plan on co-sponsoring legislation that will automatically require the death sentence for an individual found guilty of committing a murder on school property. The same sentence would be required for their accomplices. There is no place for violence in our schools, and those individuals who are evil enough to carry out such heinous actions must be punished to the fullest extent of the law.
The 2018-2019 Safe School Targeted Grants Request for Application is also available. These grants provide school resource officers, police officers, safety equipment and prevention programs/training. Eligible applicants include school districts, charter schools, cyber charter school, career and technology centers, police agencies and municipalities. Nonpublic schools may request funding for school resource officers only. Applications will be accepted until July 31.
Free veterans event in Wyomissing
On Wednesday, May 30, the Veterans' Expo and Job Fair will return to the Crowne Plaza Reading Hotel in Wyomissing. The event runs from 9 a.m. to 2 p.m.
The Veterans Expo will connect active and retired military personal with benefits and resources available to them through local businesses and organizations. Guest will have access to many exhibitors including VA benefits counselors, home improvement, legal services and continuing education opportunities.
The Job Fair will focus on transitioning military personnel and veterans to the work force. Veterans can meet directly with potential employers offering a wide variety of employment opportunities. Potential positions include sales, labor, management, tech medical services, transportation, clerical, manufacturing, engineering, construction, retail, financial services and more.
The website for the event can be found here.
The 2018 Governor's STEM Competition
I am pleased to announce that Conrad Weiser High School placed second for the 2018 Governor's STEM Competition. In addition to Conrad Weiser, Nativity BVM High School also participated in the competition.
This was the fourth annual Governor's STEM Competition and was held at the Thaddeus Stevens College of Technology in Lancaster. This competition included 23 student teams that qualified by winning regional competitions from among 170 teams. Students designed and built projects during the school year but could make improvements after the regional competition.
Conrad Weiser and Nativity BVM both received trophies for all their hard work. Congratulations students!
Schuylkill County receives DCED grant
The Department of Community and Economic Development recently awarded Schuylkill County a HOME Program grant in the amount of $471,622. The funding will be used to create the Schuylkill County Weatherization Deferral Program which will provide needed housing repairs and energy efficient measures to low-income households. This program will be administered by Schuylkill Community Action.
This grant will help fight against blight in the county by providing needed funds to assist with repairs and projects that will increase the property values of homes.
"Fish for Free Day"
The first of two free fishing days will be held on Sunday, May 27–the day before Memorial Day. The second will be held on Independence Day–Wednesday, July 4.
Fish-for-Free Days allow anyone (resident or non-resident) to legally fish on Pennsylvania waterways on the designated days with NO FISHING LICENSE REQUIRED (Trout/Salmon and Lake Erie permits are also NOT required). All other fishing regulations still apply.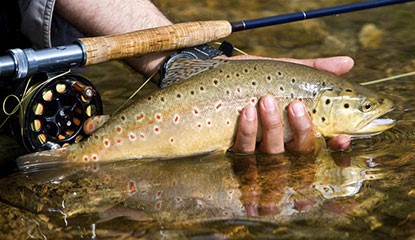 PGSS graduates recognized by the Senate
On Tuesday, May 22, the 2017 graduates of the Pennsylvania Governor's School for the Sciences (PGSS) visited the Capitol Building. The PGSS is one of the sole remaining Governor's Schools in the Commonwealth. The graduates were recognized for their hard work by the Senate. It seems like just yesterday (it was 2006) that my son AJ graduated from this very school!
Two of my constituents were recognized as part of the group. Marlena Purcell and Connor McFadden are two recent graduates of the Pennsylvania Governor's School for the Sciences.

Recap of meeting and events
During session this past week, I met with many different constituents on a variety of issues. A recap is below:
Met to discuss SNAP, Food Purchase Program.
Met with the PA Homecare Association.
Met with the Pennsylvania Historical and Museum Commission.
Met with the PA Waste Industries Association and PA Recycling Centers.
Met with representatives from the Association of Independent Colleges and Universities of Pennsylvania.
Met with the Director of State Government Affairs from the PA Farm Bureau.
Met with the Inspector General.
Met with representatives of the PA Association of School Business Officials, the Pennsylvania. School Board Association, and the Pennsylvania Budget & Finance Committee.
On May 17, I met with students and faculty of the Blue Mountain Academy (pictured below with students.)

Bills passed by the Senate
For a recap of bills passed by the Senate this week, click here.

If you are not already subscribed to this newsletter please sign up here.