In this email update:
It's not "just" a DUI, it's a matter of life and death
Cleaning up the Schuylkill River
Hearing from you on school property elimination
My annual "Senator for a Day" program
Joining Robb Hanrahan on Face the State
Around the District
Argall Report: The growth of Silberline Manufacturing
---
It's not "just" a DUI, it's a matter of life and death
The PA Senate Majority Policy Committee, which I chair, held a roundtable discussion Monday on multiple DUI offenders. This event was requested by Senator Tom Killion (R-Delaware/Chester) and featured testimony from victims, the state police, local law enforcement and advocacy groups. The roundtable took place after the tragic death of Deana Eckman who was killed by a DUI driver who was charged with his sixth offense.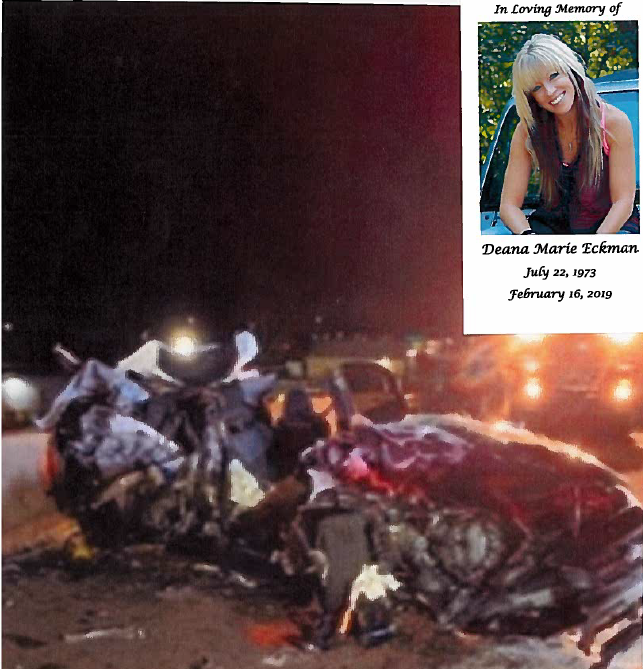 Cleaning up the Schuylkill River
The Schuylkill River watershed means so much to our region in terms of the health and safety of our communities and our recreational opportunities. Many have worked together to improve the river along our small towns and large cities in the last 50 years. Biking and boating and walking my dogs along the river are some of my favorite activities.
Bill Reichert and I were recently honored for our continued support of conservation, farmland preservation and abandoned mine drainage. Thanks to the Schuylkill River Greenways National Heritage Area for this honor!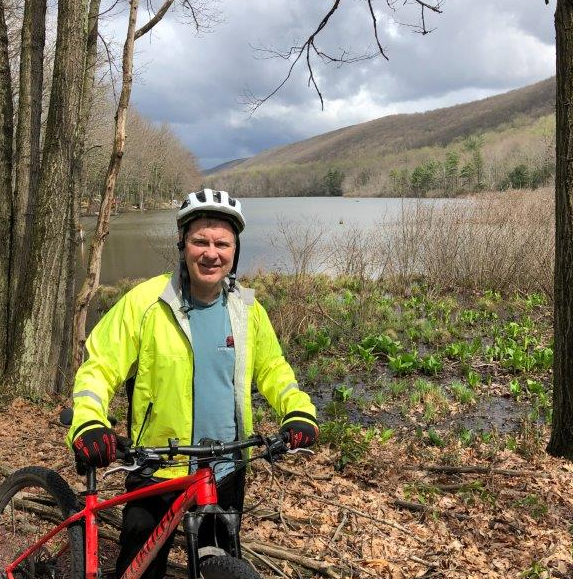 Hearing from you on school property elimination
A few weeks ago, I asked the citizens of Schuylkill and Berks Counties what should be done regarding school property tax elimination. Your responses are below:
Senate Bill 76 eliminates school property taxes entirely.
Senate Bill 76 Plan B eliminates school property taxes for homestead properties only.
The Costa Plan eliminates school property taxes for an estimated 60% of homestead properties.
House Bill 714 freezes school property taxes for seniors.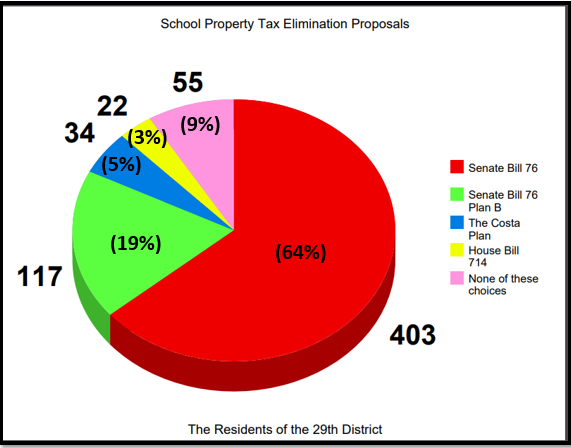 My annual "Senator for a Day" program
We had another successful year at my annual "Senator for a Day" program at Penn State Schuylkill. Hundreds of Berks and Schuylkill County students debated and voted on a variety of bills ranging from lowering the driving age to privatizing the liquor industry in Pennsylvania.
Area schools that participated in this year's program included:
Blue Mountain High School
Fleetwood Area High School
Hamburg Area High School
Kempton New Church School
Mahanoy Area High School
Marian Catholic High School
Minersville Area Jr./Sr. High School
Nativity BVM High School
North Schuylkill High School
Pottsville Area High School
Saint Clair Area Middle School
Schuylkill Haven Area High School
Shenandoah Valley High School
Tamaqua Area High School
Tri-Valley Junior/Senior High School
Tulpehocken High School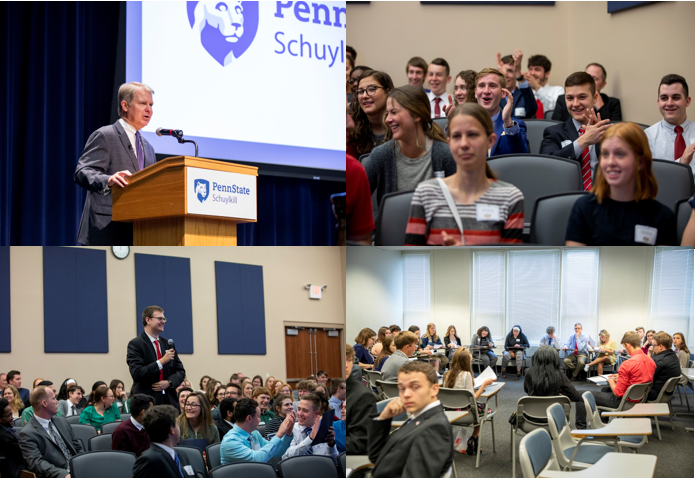 Joining Robb Hanrahan on Face the State
I recently sat down to discuss important policy issues on Face the State with Robb Hanrahan.
From discussing the coal refuse industry to addressing student flight from Pennsylvania, you can watch the full episode of Face the State with Robb Hanrahan here.
Around the District
I recently joined State Representative Doyle Heffley (R-122) at a blight seminar in Jim Thorpe. As chairman of the General Assembly's Blight Task Force, I understand the need to combat this problem. The full event can be watched here.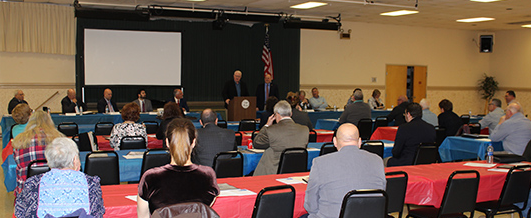 On Monday night, I was invited to Tamaqua High's annual Achievement Program to congratulate Brooke Williams, the recipient of this year's Representative William K. Klingaman, Sr. Scholarship. This award is in memory of my mentor, a veteran in the 1970's and 80's. This award is presented to a senior who has demonstrated both ability and an interest in public service.
I also presented Jacob Rudy, with the Catherine & Junior Zehner Scholarship for his scouting and academic achievements. Jacob is also one of Tamaqua area's newest Eagle Scouts. Congrats to all of our upcoming high school and college graduates!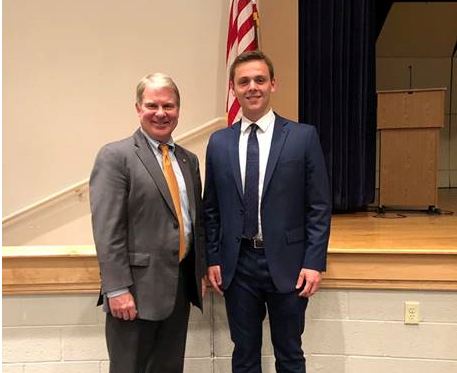 Last Saturday, I attended a special event for the Pine Grove Army JROTC. The purpose of the event was to help support the cadets in their mission to represent Pennsylvania in the D-Day 75th anniversary ceremonies in Normandy, France next month. What a great project!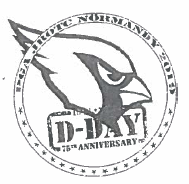 I recently met at the Capitol with students from Williams Valley High School who are part of the YMCA's Tobacco Resistance Unit. We spoke about raising the age to buy tobacco products from 18 to 21.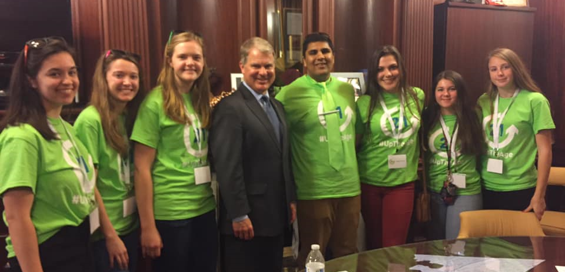 Argall Report: The Growth of Silberline Manufacturing
On this month's edition of my local TV program, we focus on the growth of Silberline Manufacturing Co. in Rush Township. Silberline is an example of how a local company can grow through hard work, entrepreneurship and effective leadership.
You can watch the full episode of the Argall Report at the link provided here.