Your option: You can vote in person OR by Mail-in Ballot on June 2
PA Workers Hardest Hit from COVID-19
COVID 19 Business Waiver List Released
New Guidance Issued for Non-Urgent Dental Care
Congressman Meuser: We Need a Plan to Open Safely
Eric Frein sentenced to death
---
Coronavirus Shutdown – Day 58
Your Option: You can to Vote in person OR by Mail-in Ballot on June 2
Voters now have the option to vote by mail in the upcoming primary election on June 2nd or you can vote in person. The choice is up to you!
As part of a broad election modernization package that was approved by the General Assembly and signed into law in 2019, voters now have the option to request a ballot by mail. Previous law required a voter to request an absentee ballot only if he or she would be physically unable to go to the polls on Election Day.
Voters must complete an application for a mail-in ballot no later than seven days prior to the election.
Pennsylvanians can learn more about voting by mail and complete an application for a mail-in ballot here.
PA Workers Hardest Hit from COVID-19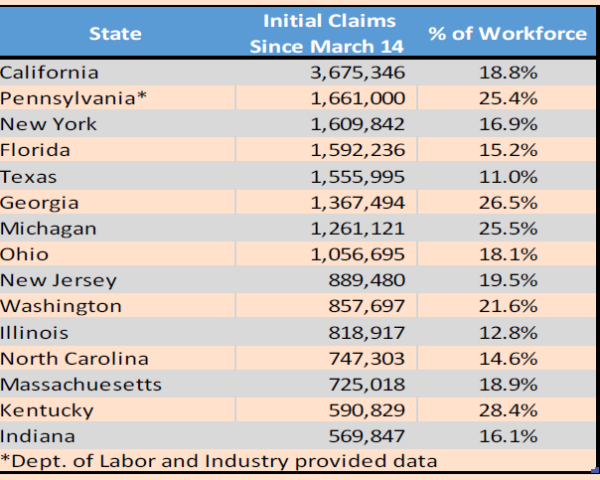 The coronavirus pandemic has led to a sharp increase in Pennsylvania's Unemployment Compensation claims. The Governor's stay-at-home order to stem the spread of the virus has frozen Pennsylvania's economy. At the beginning of March, PA's labor force and total employment had grown to its largest totals ever. Fast forward to May 1st, and the PA Department of Labor and Industry is reporting nearly 1.7 million new unemployment claims.
An additional 128,000 claims have been filed by those not traditionally covered by unemployment insurance through Pennsylvania's Pandemic Unemployment Assistance (PUA) program. PUA provides benefits to individuals who have traditionally covered by unemployment insurance through Pennsylvania's Pandemic Unemployment Assistance (PUA) program.
The combination of traditional UC claims and PUA claims increases the number of claims filed to almost 1.8 million since March 14th.
COVID 19 Business Waiver List Released
After bipartisan requests by the House and the Senate and the Auditor General, the Department of Community and Economic Development released a list of 6,066 exemptions that were approved, but the list raised even more questions about the criteria used to determine which businesses were allowed to continue operating.
Senate leaders are weighing the next steps to ensure the public can get a better understanding of the Wolf Administration's process of deciding which employers could remain open during the COVID-19 public health emergency.
New Guidance Issued for Non-Urgent Dental Care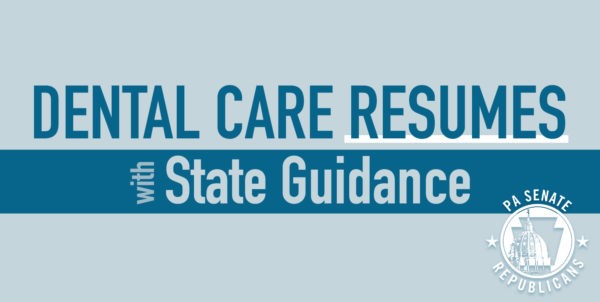 Dental care providers can now resume non-urgent procedures under new guidance from the Department of Health. Providers must comply with CDC guidance, including the use of Personal Protective Equipment, in order to provide care safely.
Dental providers are also advised to screen all patients for symptoms of COVID-19 before they arrive at the practice, and tele-dentistry should continue whenever possible.
Congressman Meuser: We Need a Plan to Open Safely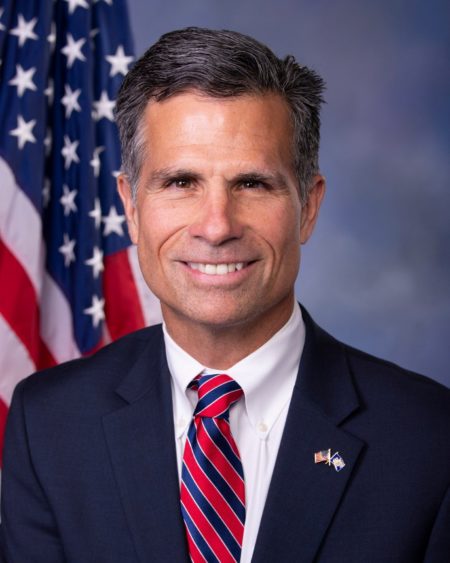 Congressman Dan Meuser, who represents most of this Senate district in Berks and Schuylkill Counties, recently wrote an op-ed regarding Governor Wolf's handling of the COVID-19 pandemic. Dan, as a former PA Secretary of Revenue Secretary and a major employer in this region, brings a unique perspective to this issue as a new Congressman. Read it here.
Eric Frein sentenced to death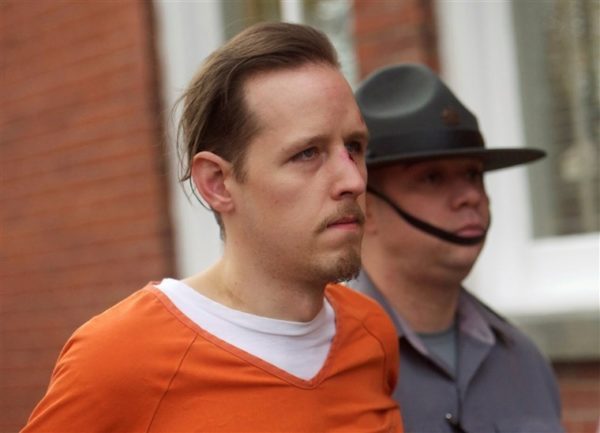 Eric Frein, who ambushed and killed a state trooper in 2014, has received his date of execution for his heinous crime. However Governor Wolf's executive order blocking the death penalty in the state is still in effect. You can read more here.
Helpful Links
Here are services and information that you may need:
Governor Wolf
COVID-19 Guides
Food Assistance
Financial Guides
PennDOT COVID-19 Changes