Follow Sen. Argall on Twitter for Senate happenings – @SenatorArgall
For photos from Sen. Argall, follow him on Instagram

In this email update:
Honoring our Scouts
Free dental services in Reading
Honoring our police officers
Saving billions in prescription drug costs for public employees
Helping struggling dairy farms
Josh joins the staff
Meeting with Saint Clair Middle School Students
---
Honoring our Scouts
I recently had the honor of presenting citations to three of my constituents who had attained the rank of Eagle Scout. Nathan F. Raudenbush and Trevor J. Shurr of Troop 104 in Kempton and Avery J. Millisock of Troop 183 in Blandon now join the same rank attained by other Scouts including President Gerald R. Ford, astronaut Neil Armstrong, and filmmaker Steven Spielberg.
Other recent Eagles from this area include John J. Conlen of Troop 202 in Lincoln Park, Dakota M. Morgan and Dylan J. Wolfgang of Troop 635 in Tower City, Aaron T. Collins of Troop 101 in Kutztown , Wesley A. Hughes of Troop 41 in West Lawn, Andrew S. Chawluk of Troop 621 in Orwigsburg and Daniel Rupp of Troop 624 in Orwigsburg.
How's this as a flash from the past? Four years later, Representative Klingaman hired me as his first legislative intern!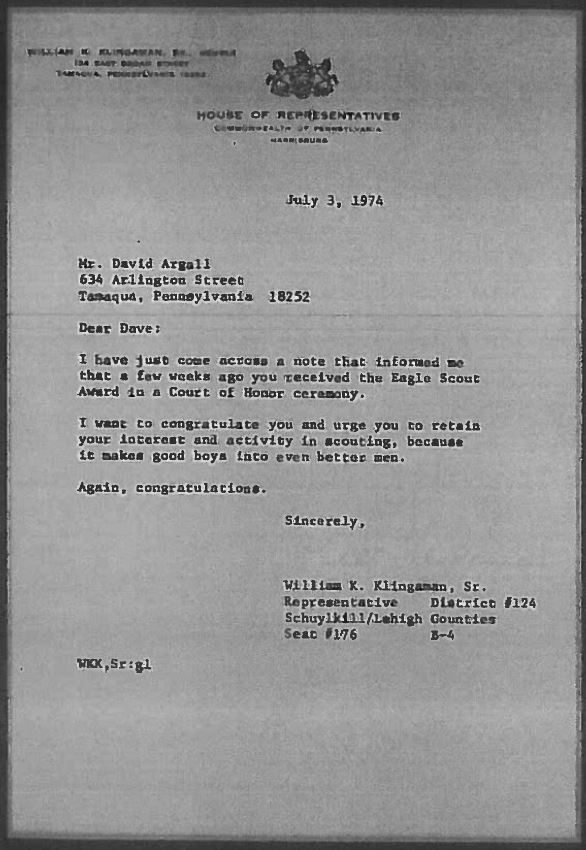 On May 1, Boy Scouts of America held their first annual Boy Scout Day at the state capitol. Scouts presented Governor Wolf and legislative leadership a report on the state of scouting in Pennsylvania.
Of the 100 scouts and leaders chosen from around the state to represent the organization, several came from our region, including Scouts Ripley Price, Griffin Price, and Johnathon Hope and volunteer leaders Karen Hope and Geoff and Elaine Price.
Free dental services in Reading
On May 18 and May 19, free dental services will be available for underserved residents of the Reading area. The location for this event is the Santander Arena at 700 Penn Street in Reading. This event is part of the sixth annual MOM-n-PA Dental Mission in Reading.
There are no appointments necessary as this is a first come, first serve event. Children 12 and under should come on Saturday. Doors open at 6 AM both days.
Honoring our police officers
As part of a resolution I co-sponsored, Monday, May 7 was designated as "Police Officers' Memorial Day" in Pennsylvania. That day, the Fraternal Order of Police, Pennsylvania State Lodge, conducted its annual Police Memorial Ceremony at the Forum Building in Harrisburg to honor all those officers who had died in the line of duty in 2017.
The resolution also recognizes the week of May 13 through May 19 as "National Police Week" in Pennsylvania. We should all be appreciative to the many brave police officers of Schuylkill and Berks counties who serve our communities well.
Saving billions in prescription drug costs for public employees
On May 8, Senator Eichelberger introduced legislation, which I co-sponsored, to help alleviate the crippling cost of prescription drug prices for public employees. The legislation will modernize the process for selecting and monitoring pharmacy benefits manager (PBM) contracts across Pennsylvania.
New Jersey recently took advantage of emergent technology to gain significant savings in prescription drugs costs for public employees. It has been reported that New Jersey could save $1.6 billion over the three-year term of its PBM contract.
Saving the state money from bloated drug costs is an issue that I take very seriously in the Senate. In response to rising health care costs for school districts, which also means local property tax increases, I introduced Senate Bill 420 which will provide new health care plans at a level consistent with the benefits currently provided to most school district through existing collective bargaining agreements in each region. This bill currently awaits action in the Senate Education Committee.
Helping struggling dairy farms
A recent article from the Reading Eagle examined how Pennsylvania can help struggling dairy farms in the state. With a decrease in public consumption, raw milk sank from more than $26 for 100 pounds in 2014 to $14.41 for 100 pounds in May 2018.
With competition in grocery stores from out-of-state dairies, the situation has become worse in previous years. Senator Jake Corman recently called on Governor Wolf's administration to develop a plan to encourage companies to create a dairy processing plant in Pennsylvania. This plant would help struggling farmers in the state and would ensure that more Pennsylvania milk is available in markets and supermarkets.
This was an issue that I had questioned the Secretary of Agriculture during this year's budget hearings. Berks County is one of the top five milk-producing counties in the state.
Senator Argall's "Senator for a Day"
On Thursday, May 10, I held my "Senator for a Day" Seminar at the Pennsylvania State University – Schuylkill Campus. 120 students from 13 high schools came to campus to experience firsthand the complex issues that Pennsylvania tackles on a daily basis.
Students were broken into four different committees (Education, Finance, State Government and Transportation) and debated a variety of bills including property tax elimination, dissolution of state owned liquor stores and drug testing for welfare benefits.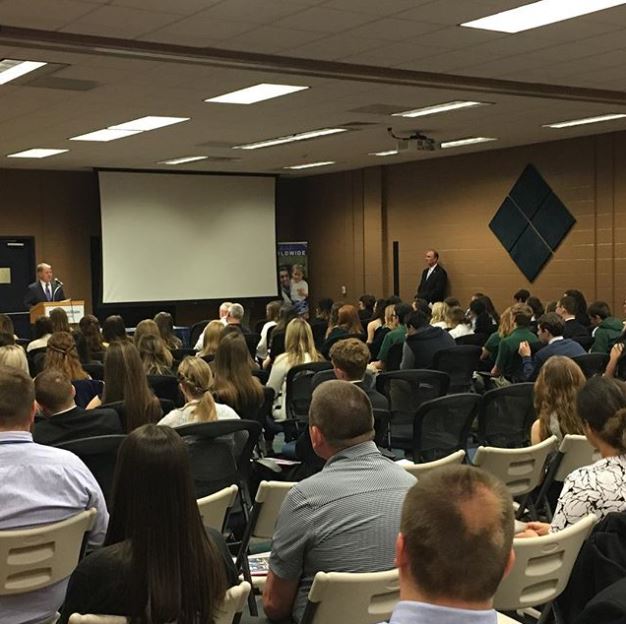 Josh joins our staff
Joshua Paul, a former student at Penn State Harrisburg, has joined my Harrisburg staff as my new Policy and Correspondence Assistant.
Born in Pottsville, Josh has several connections with Schuylkill County, and we are happy to have him on our team. I bet now he's glad he worked so hard in that class on political cultures that I taught!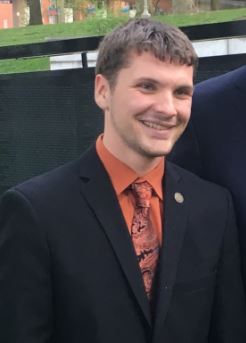 Meeting with Saint Clair Middle School Students
On Monday, I met with students from Saint Clair Middle School at the Capitol Building. I enjoyed talking to them about my every day job serving the people of the 29th district.