Governor Wolf accuses some PA lawmakers of "grandstanding" in open-records fight, but the bill passed the House unanimously….
Some PA counties will see some restrictions lifted: Here's the map!
Senators, Liquor Board Chair Tim Holden review store shutdowns
Senator DiSanto: Governor Wolf should fire the Secretary of Labor & Industry over unemployment Failures
Helpful Links
---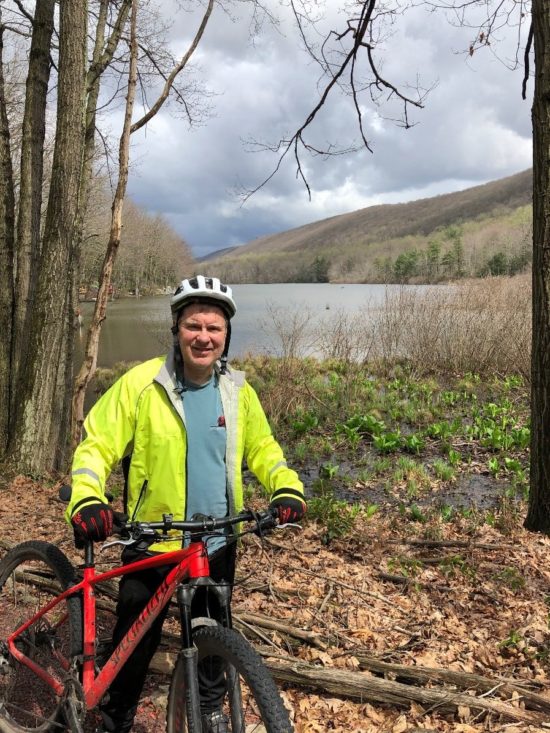 This week, I had the chance to think for an hour while enjoying a mountain bike ride on a beautiful spring day on the trails near my home.
During that time, I kept focusing on the personal toll that COVID 19 has taken on all of us. I've lost two good friends to this terrible virus while others very close to me have fortunately recovered. With our upcoming Mother's Day celebrations, I especially worry about people like my mom, residing in assisted living and nursing homes across the state during this terrible time. Sunday will be an especially difficult day, the first time I won't be able to give my mom a hug on Mother's Day since I can remember. "Virtual" hugs are just not the same.
This semester, I was asked by my alma mater, Lycoming College, to teach a three-hour, Wednesday night class for 14 weeks on State and Local Government. Like my parents before me, who spent most of their careers working in our local public and private schools, I very much enjoyed the experience–until the final class, when I asked the graduating seniors and the other students about their plans for the summer. Their answers were all the same: Who knows, we have no idea! Those students have seen a job market turn from one of the best in generations to the very worst, in a matter of days.
In another "Zoom" session this week, I encountered a new question, which I'd never been asked before during my many decades as a Scout and a Scouting volunteer: How can the Scouts in my old Troop be Scouts, without the chance for a good summer camp experience? Remote experiences—like my three hour weekly telephone classes during the last two months with my 10 Lycoming College students—have their place, but how in the world do you teach a Tenderfoot Scout learn to swim, or how to build a campfire, or cook a meal, through a video screen?
Somehow, we need to find a way through this—to preserve our health AND our economy. Sometimes you'll agree with me and sometimes you will not. It is impossible for me to agree with every one of the 250,472 people I've been elected to represent in Berks and Schuylkill Counties, when you do not all agree with each other.
Stay safe…and if you think there is a way that I can be of assistance to you and your family during these difficult days, please do not hesitate to contact me. I am fortunate to work with very experienced staff members who share my dedication to helping you, every single day….in the good times, and the bad!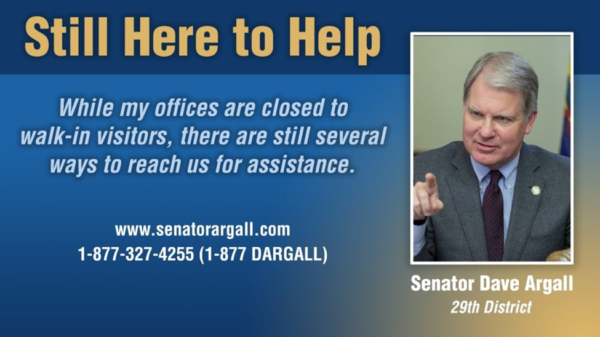 Governor Wolf accuses some PA lawmakers of "grandstanding" in open-records fight, but the bill passed the House unanimously….
The Governor does not support a bill that would give the public and press access to government records during a disaster declaration, despite the measure passing the state House this week with overwhelming bipartisan support.
Most notably, the Wolf administration has refused numerous requests to release documents related to its controversial process of granting waivers to allow certain employers to reopen during the statewide shutdown.
"The administration's response to the pandemic has been opaque at best and raised a lot of questions," said Rep. Seth Grove (R-York), who authored the bill which would require state departments to continue processing Right-to-Know Law requests during a disaster declaration.
My colleagues in the Senate and I look forward to voting on this bill.
Some PA counties will see some restrictions lifted: Here's the map!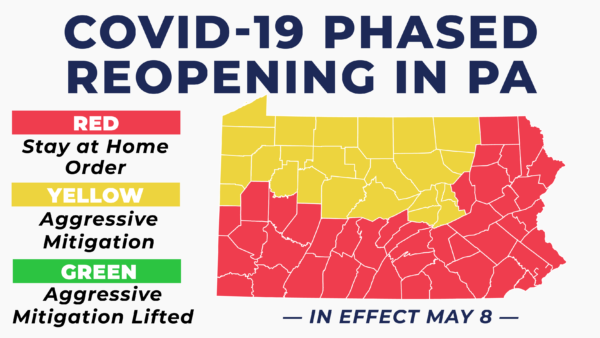 24 counties will see some restrictions lifted beginning on May 8. Counties in northwest and northcentral Pennsylvania will move to the yellow phase of reopening, which allows some employers with in-person operations to open under strict health guidelines and business safety orders.
While the governor's action is a step in the right direction, I believe employers and small businesses in more counties could continue to operate safely, while following the proper guidelines from the Centers for Disease Control. I will continue to fight to see more employers opened safely as soon as possible. The Senate will vote next week on several bills to do just that.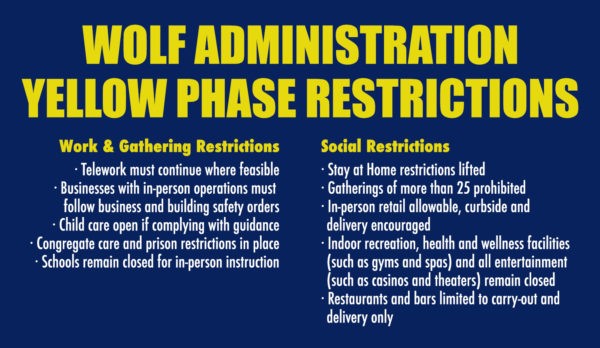 Senators, Liquor Board Chair Tim Holden review store shutdowns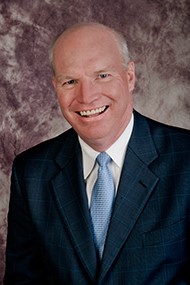 Tim Holden, Chairman, PA Liquor Control Board
This week, the Senate Law and Justice Committee held a hearing with members of the Pennsylvania Liquor Control Board (LCB) to review Governor Wolf's closing of nearly 600 stores since mid-March, the LCB's handling of e-commerce and curbside pickup programs, and overall customer dissatisfaction with getting access to wine and liquor.
Testimony revealed that the closures of state liquor stores due to the COVID-19 pandemic were done WITHOUT any official action by either the LCB or the Governor. In response to these revelations, Senate leadership addressed a letter to LCB Chair Tim Holden asking that he explain what authority ordered the closures, what measures the LCB took to ensure transparency to the public, and what legal justification was used to make the decision to close the system.
Senator DiSanto: Governor Wolf should fire the Secretary of Labor & Industry over unemployment Failures
Following unsatisfactory answers from the Secretary of Labor and Industry during a Senate hearing this week that focused on long delays in PA's Unemployment Compensation system, Senator John DiSanto (R-Dauphin/Perry) requested that the Governor fire Secretary Oleksiak from his post.
You can read the full letter here.
Helpful Links
Here are services and information that you may need:
COVID-19 Guides
Food Assistance
Financial Guides
PennDOT COVID-19 Changes